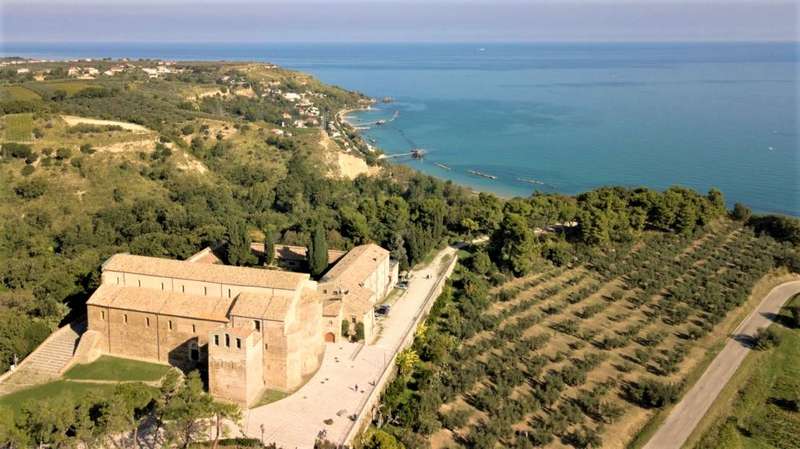 Time off and holidays, most of the times, have many upsides. Whether they are meant to relax, explore something new, or simply break your routine, they are supposed to generate positive feelings and recharge.
But what happens when you choose our region as the destination of your travels? According to us, there are 10 main benefits of a vacation in Abruzzo, Italy. Many of them are the "reward" for choosing an off-the-beaten path destination: be ready to immerse yourself in the Italian culture, far from the crowds and English-speaking tourists.
1. Enjoy healthy food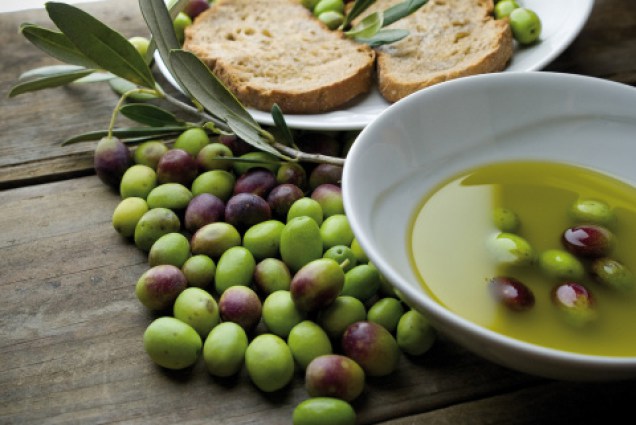 We know we always end up talking about food, but we can't help it and we are sure you will understand. This doesn't necessarily mean going to fancy restaurants (of course you can still do it, as there are many – and they are very good), but it's more a matter of going back to the roots: you can pick zero km products – things produced, sold and eaten locally such as extra-virgin olive oil, tomato sauce, olives, wine, cheese, and anything that was made in a very close area, and taste the best homemade recipes. 
2. Reconnect with nature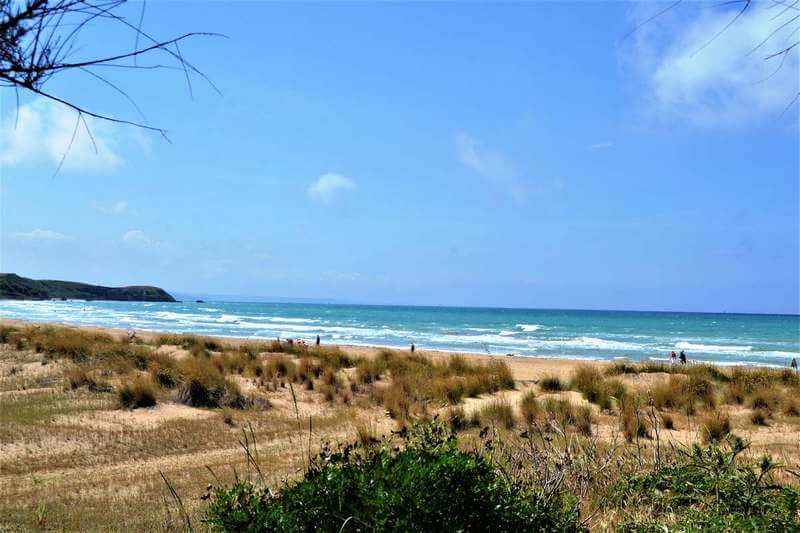 Sea, mountains, parks, lakes, you will be spoilt for choice. You can decide to walk through the Apennines, cycle along the hills, spend time in vineyards and olive grooves, and lying in the sun at the beach! You can definitely be in contact with nature all the time considering also that Abruzzo is the greenest region in Europe.
3. Live the slow rhythms of life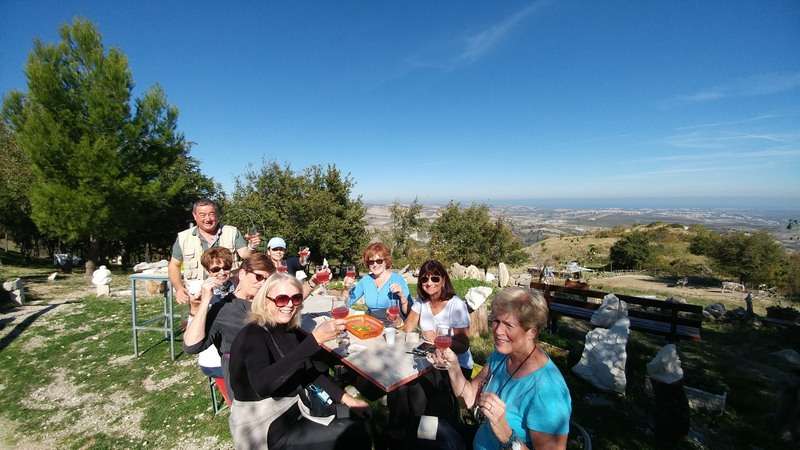 Forget the stress, tight deadlines, being in a hurry all the time. In Abruzzo you can live the slow life and actually enjoy "losing" time to stay a little longer with a friend, order some more food, enjoy an ammazzacaffè even if it takes a while… don't be surprised if the lunch break for many stores appear quite long: people just go home to spend some time with their families.
4. Stay in good company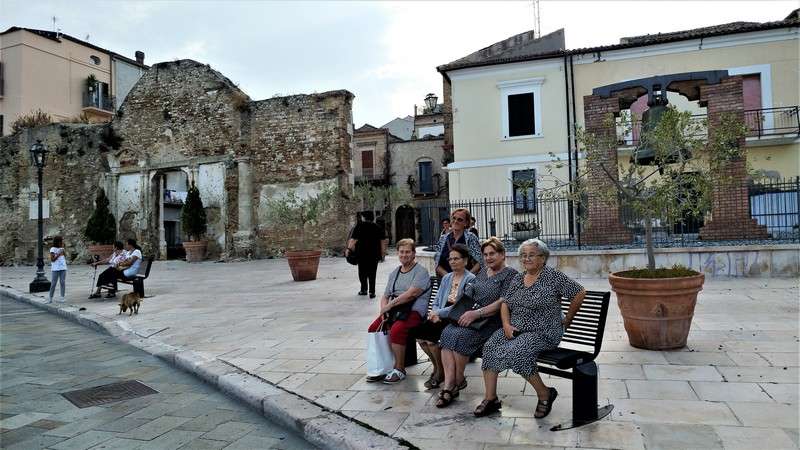 Here we take social relationships seriously! We love spending time with friends and relatives and we consider it vital for our well being. Our tours always involve many locals to let you feel part of a community.
5. Learn that there is always something to celebrate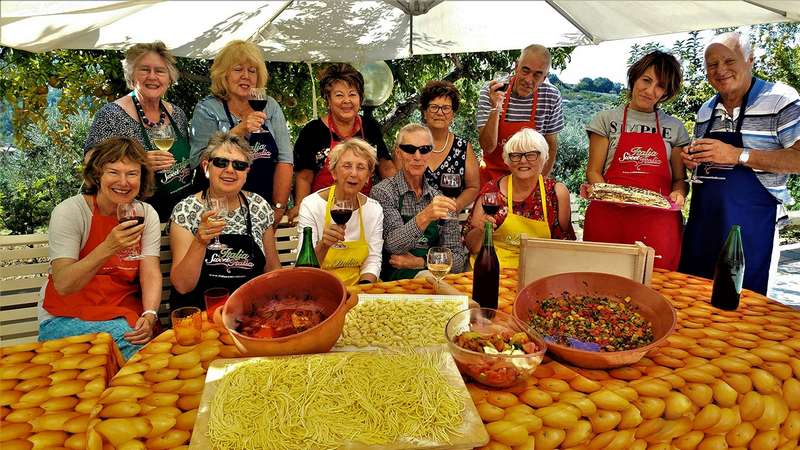 We are not only talking about special occasions – like birthdays, weddings, graduations – everything can turn into a party! It could be a particularly sunny day, an unexpected break or bumping into each other without notice. We could make many examples… But in general being together itself is always something worth celebrating. 
6. Discover deep-rooted traditions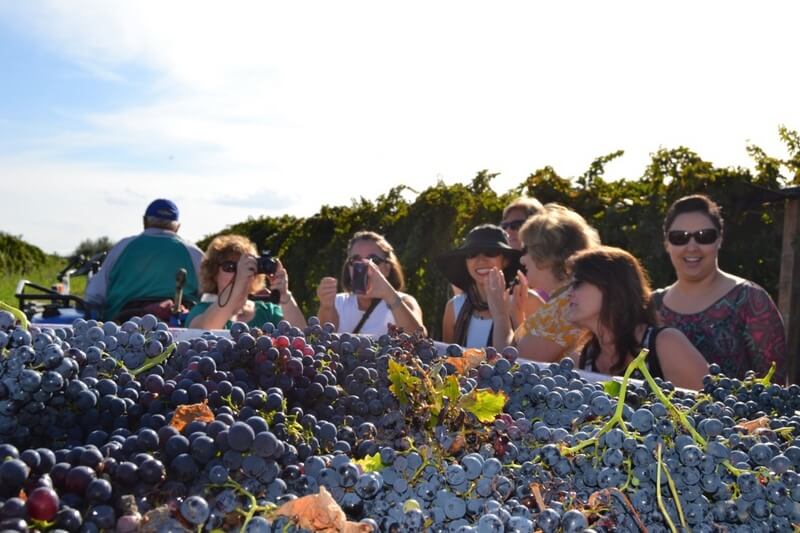 Abruzzo is soaked with traditions that can be experienced all year long. From olive and grape harvesting together with the family, to religious events, food festivals, and street performances, there is a very strong historical culture that is still passed down to new generations.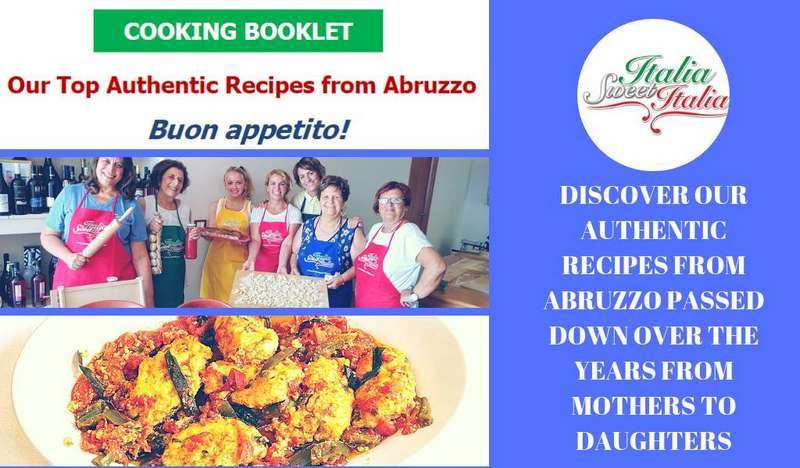 7. Experience something unique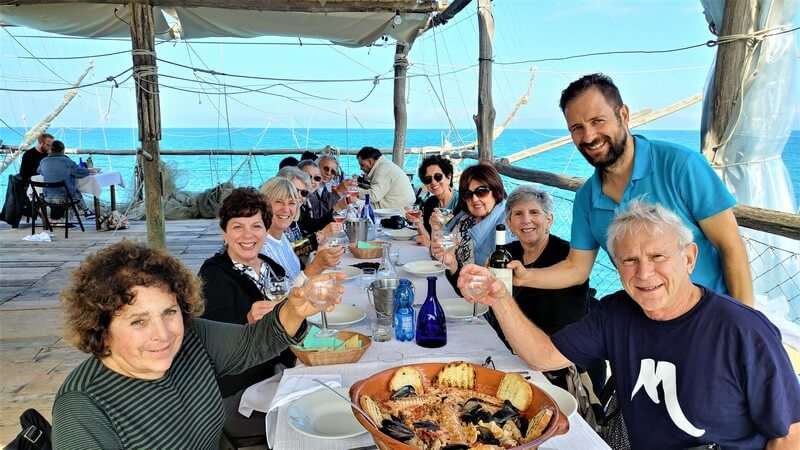 For its peculiar position and territory, Abruzzo can be the perfect spot for once in a lifetime experiences: it could be a lunch on a Trabocco, a walk along the edge of Vasto, skiing while overlooking the Adriatic coast… according to us, these are the 12 best places (and activities) to see in the region.
8. Feel the spirituality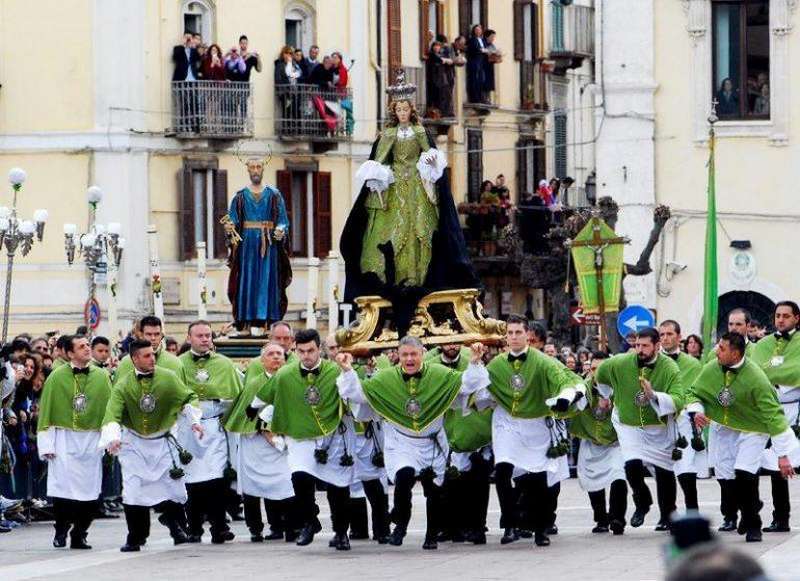 Abruzzo is pervaded by a strong religious spirit, deeply rooted in local rites, and this is something that you can actually "feel", mostly during Christmas and Easter time.
9. Experience life in a village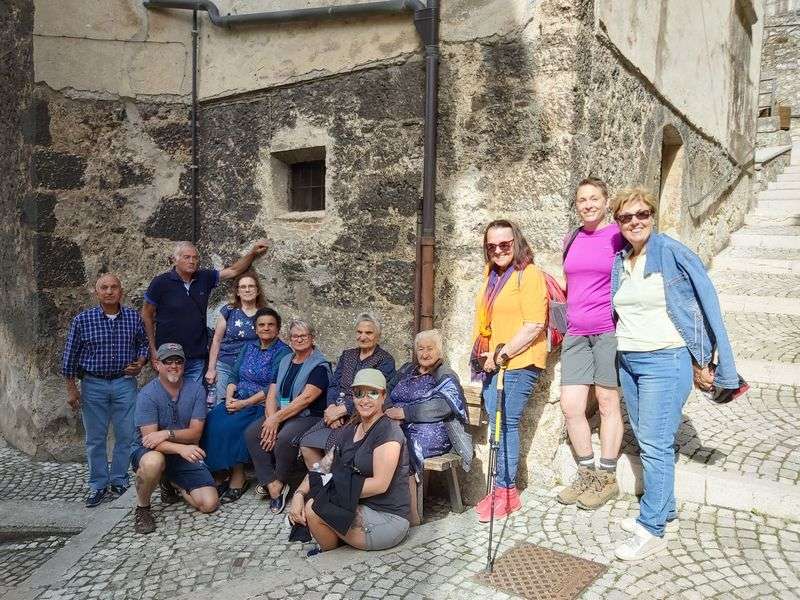 You might come from a big city or be already accustomed to living in a small town… We are sure that while traveling across Abruzzo you can actually experience what it means to live in a small village and feel part of a big family. We shared our special take on Vasto, the base of all our tours. 
10. Learn some Italian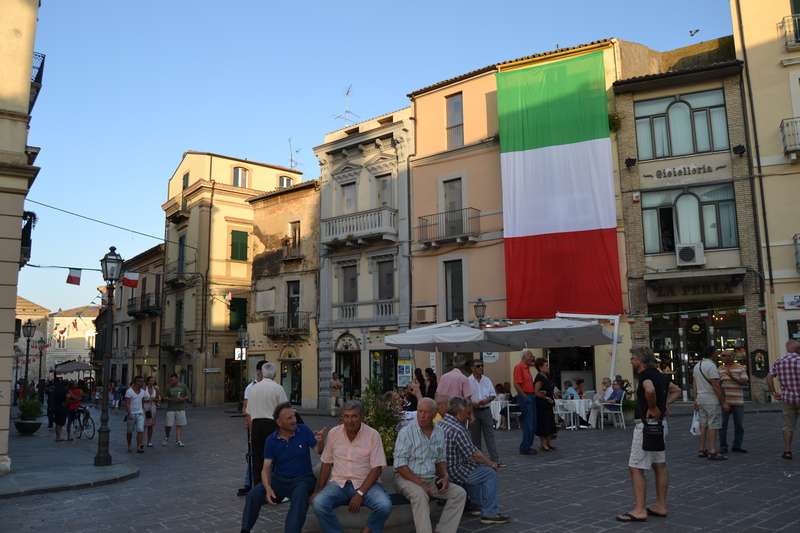 There will be tons of occasions to test your Italian and learn some new words every day! People will love to help you improve your skills.
Ready to be Abruzzese for a week or all your life?
Making this list for us was quite easy as it is something that we deeply feel. If you have already travelled to Abruzzo and would like to add something, feel free to share it in the below comments! We are always happy to collect other point of views. If you have any questions or curiosities, just get in touch with us and we will be happy to answer them. And if you're not quite ready to make an enquiry, sign up to our free email course to learn everything you need to know about planning a tour of Abruzzo.