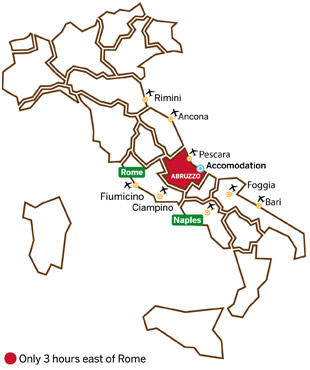 We are from Abruzzo and we love our region and it is very emotional for us to let it discover to travelers from all over the world. At the same time, we love our country and many past travelers asked us suggestions to have experiences similar to the ones they had with us in Abruzzo in other off the beaten tracks corners of Italy.
So we worked hard to select partners, licensed tour guides and passionate people living and working in other Italian regions that share our philosophy and style to create new and unique trips in Puglia, Basilicata and more new escorted tours are coming including Tuscany, The Amalfi Coast, Sicily, Emilia Romagna, Milan area and much more.
In the meanwhile, if you would like to have a tailor-made tour in Italy, don't hesitate to fill in the below form to get a personalised proposal and itinerary.
Plan your dream vacation with Fabrizio