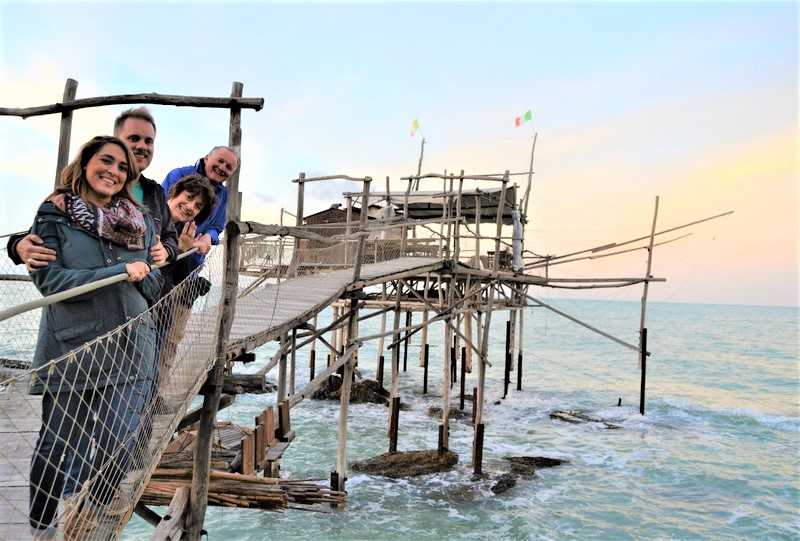 All the travelers who have joined us during the years had the chance to visit beautiful places and took pictures of landscapes, food, people and everything that caught their attention. But there's something even bigger that we always try to show during our tours: it's the way we live in Abruzzo Italy. This includes some habits, the way we spend time with our family, the food we eat, what we drink, the places we love to visit, and things to do in Abruzzo… 
Of course, everything seasoned with a good sense of humor!
So here is a vademecum of the secrets to live like an Abruzzese.
1.  Slow down, take it easy. We don't rush, we are often late, never in a hurry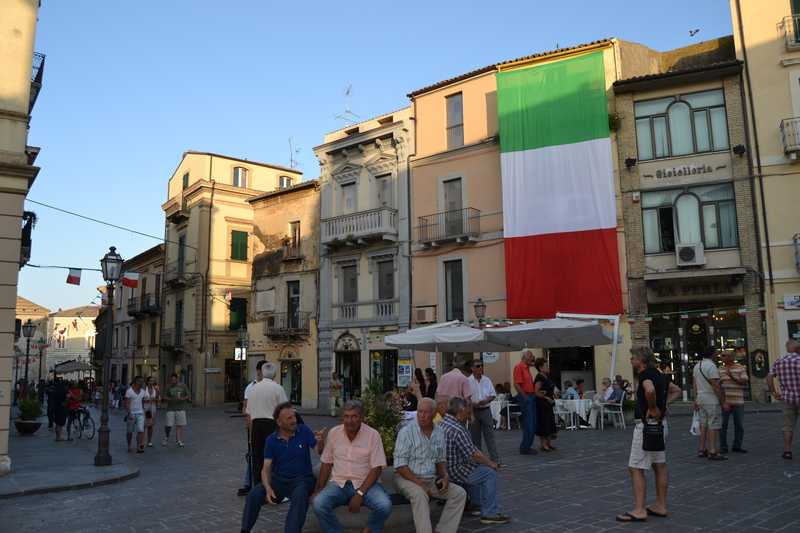 Let's admit it: everybody thinks this is the way Italians live, especially in the south of Italy, and this is quite true! Here days are made of 36 hours… Well, not really, but it's simply in our dna: we try not to stress too much, enjoy a limoncello since the last sip, sometimes we say we are almost there and then we show up after 30 minutes… But everything is under control, and we will make it sooner or later. 
2. Family time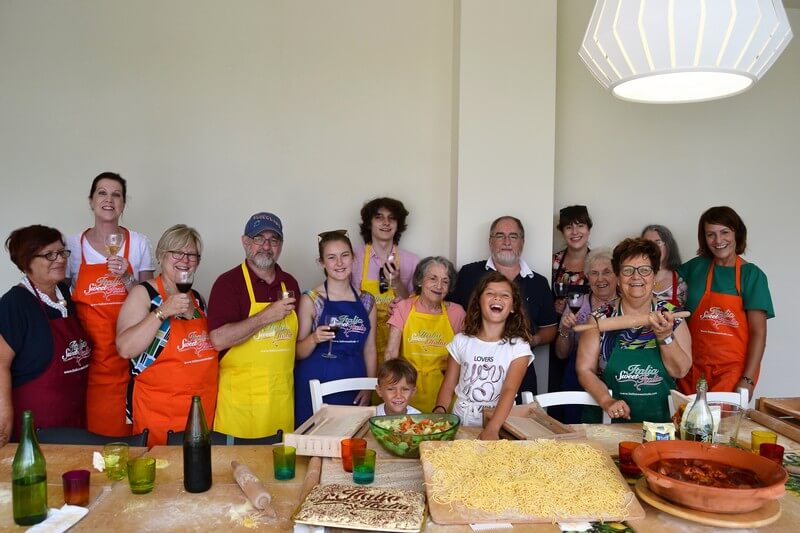 Our family means a lot to us and we celebrate it every time we can: this might mean long Sunday lunches, grape and olive harvesting, getting together for any occasion, and spending quality time immersed enjoying our beautiful territory.
3. Conviviality
We truly believe in the power of social relationships and we do our best to cultivate them: grabbing a drink after work, inviting people and accepting invitations to go out or organize cozy home dinners, enjoying spending time with friends and acquaintances, it's just part of this highly rewarding "job". 
4. Zero km food (ex. homemade tomato sauce in summer time, extra-virgin olive oil, wine…)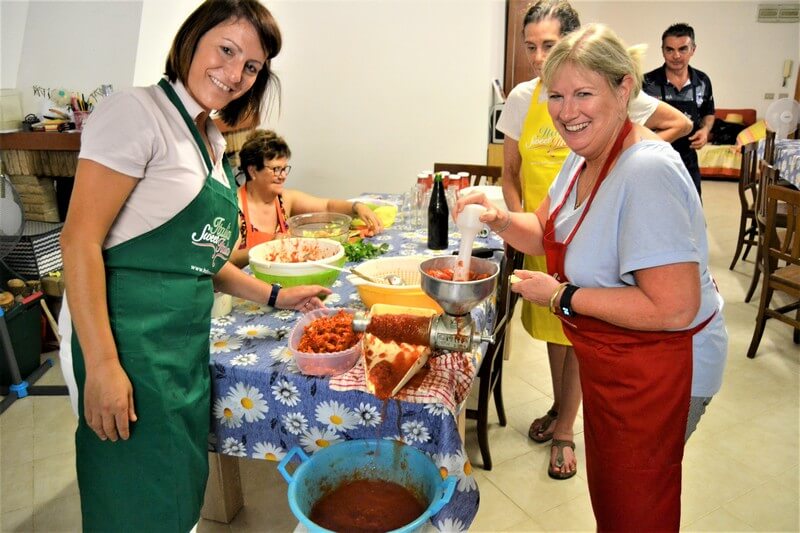 This is not a secret: we eat a lot! But you might not know that we always try to pick zero km food and exploit the best of what our region can offer: from oil to tomato sauce, from salami to different kinds of cheese, everything tastes better if it hasn't travelled too much.
5. Brodetto di pesce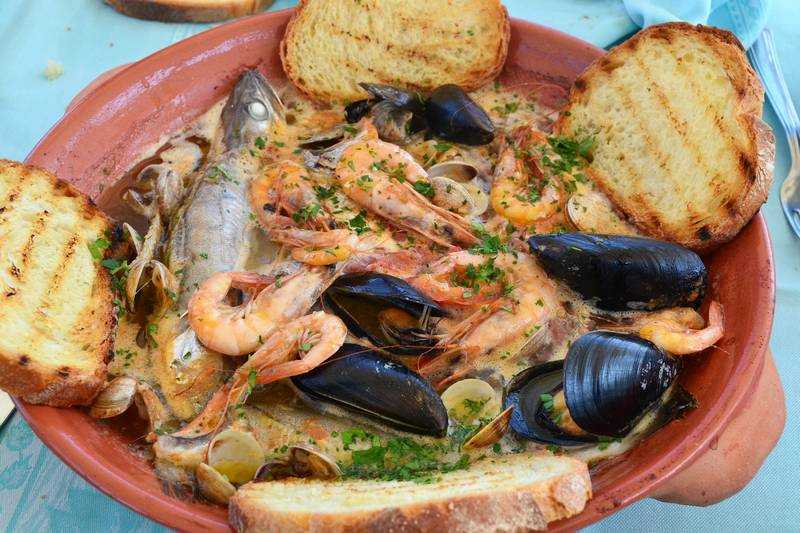 Talking about food, if you want to live like an Abruzzese, you must put yourself in from of a brodetto!  One of the most famous Italian fish soups is the Brodetto made in Vasto, mentioned in the "1,000 foods to eat before you die" book written by the American chef and cook book writer Mimi Sheraton. Of course we have a long list of other specialties anyone must eat!
6. Arrosticini once a week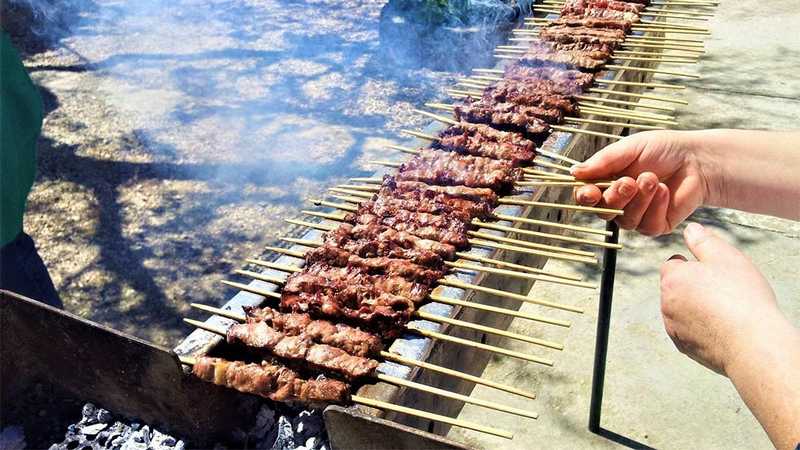 Another one worth mentioning is It what we described as one of the 14 experiences you should make when travelling in Abruzzo and it's called arrosticini (sheep skewers): you don't come from Abruzzo if you don't eat them once a week… At least!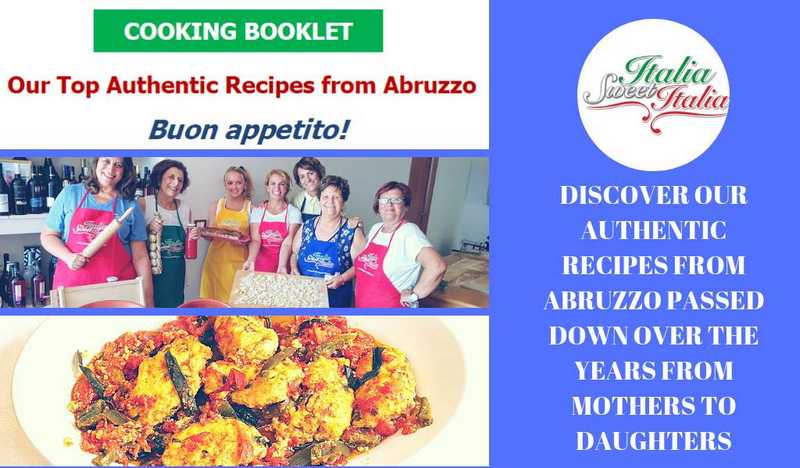 Fill in the form and get our exclusive cooking booklet for free
[gravity_forms_styler id="10419″]
7. A glass of Montepulciano d'Abruzzo (or ratafia) every day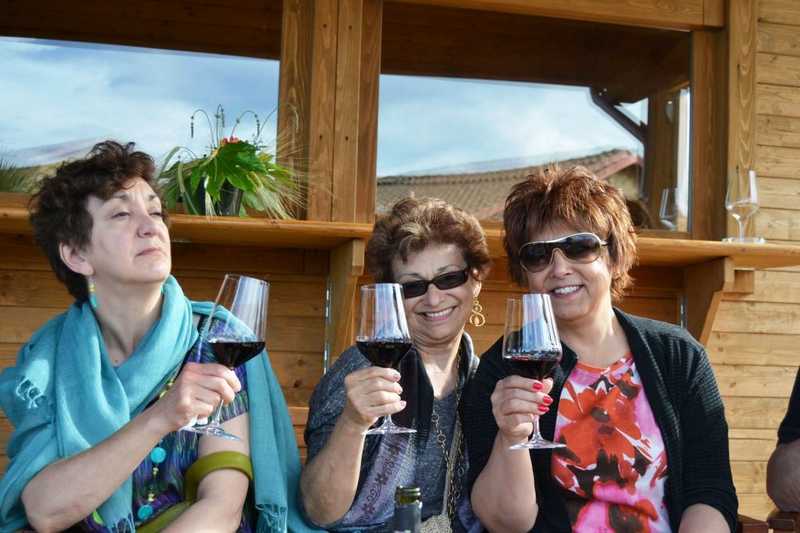 During or after all these foods comes a good glass of wine, like a Montepulciano d'Abruzzo or a few sips of ratafia, a great mix of the organoleptic qualities of Montepulciano d'Abruzzo and cherries (fruits or leaves) locally known as "visciole". 
8. When you see a friend, offer to grab a coffee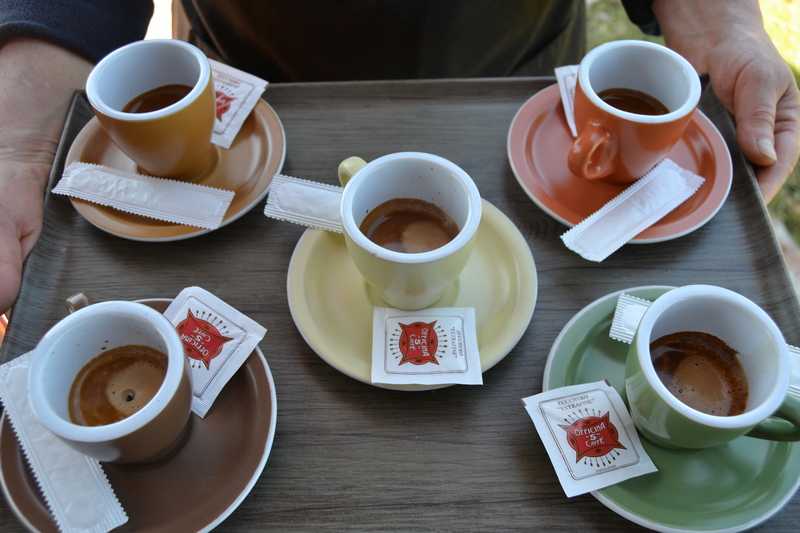 It might be the fifth coffee you are drinking in a morning, but every time you meet with someone, you have to invite him to grab a coffee. And of course you have to accept (and drink) all the coffee cups you are offered!
9. Live the nature around you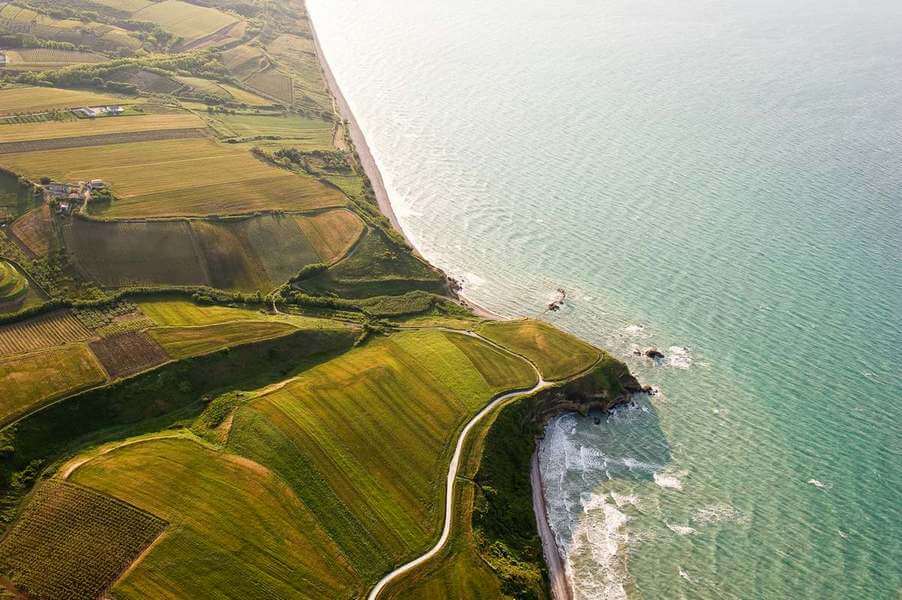 Let's just admit we love our beautiful beaches, mountains, lakes and national parks: being an Abruzzese means celebrating the magic of nature and its beautiful seasons, in fact Abruzzo is considered the greenest region in Europe.
10. Be strong, be gentle: "Abruzzo, forte e gentile"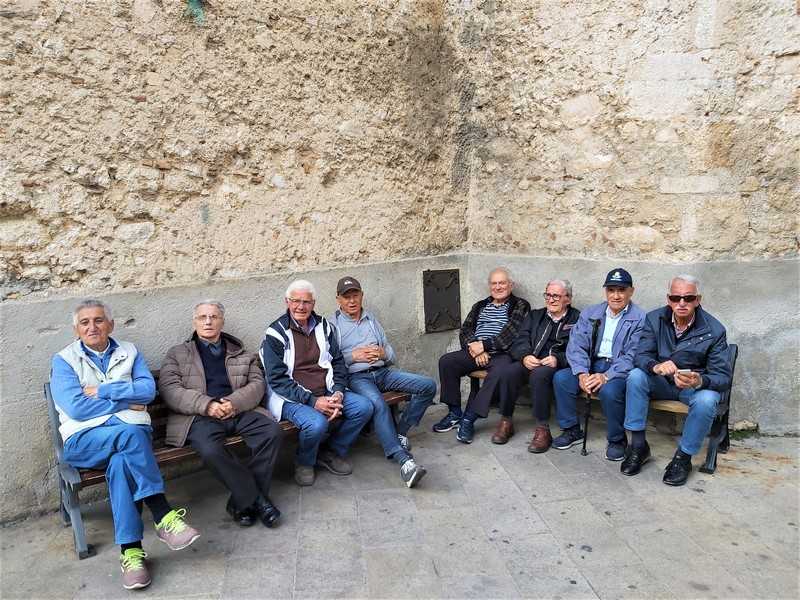 When the Italian diplomat and journalist Primo Levi visited Abruzzo he described it as forte e gentile which, he said, best synthesized the beauty of the region and the character of its people. "Strong" like the medieval villages clinging to the hillsides, gentle like the nuances of fall, this is the way its people are, and it's something you will notice for sure!
Ready to be Abruzzese for a week or all your life?
We are here to put all our passion and love for our region in the organization of an unforgettable experience to let you fall in love with Abruzzo and to live like an Abruzzese for a while!
If you have any questions or curiosities, just get in touch with us and we will be happy to answer them. And if you're not quite ready to make an enquiry, sign up to our free email course to learn everything you need to know about planning a tour of Abruzzo.