Abruzzo is definitely a great place for kids! There are tons of things to do in Abruzzo, and the best ones must be enjoyed in the open air, in touch with nature amongst green fields, sandy beaches, crystalline sea and some of the best fairy tale animals such as deer, bears and wolves.
Overall Italy is a proudly child-friendly country, and you'll find that kids are welcome almost anywhere and it's hard to find a place where they won't welcome you with a smile if you have kids with you.
5 places and experiences that the whole family can enjoy together and kids will love: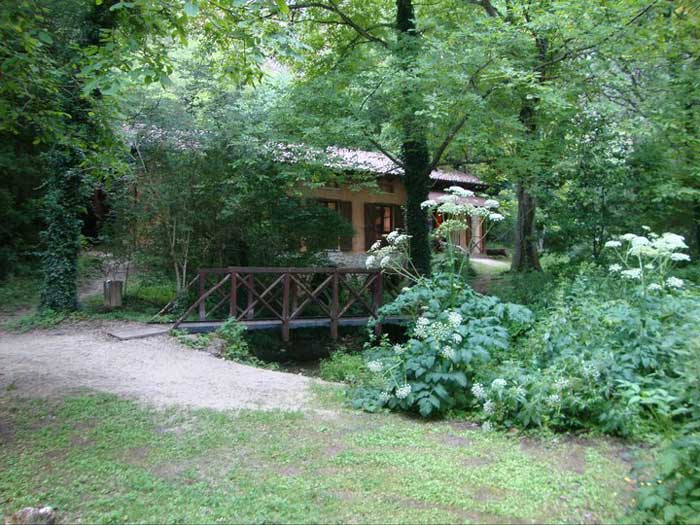 Abruzzo, Molise and Lazio National Park
http://www.parcoabruzzo.it
The Abruzzo, Molise and Lazio National Park has 150,000 acres of protected area crossed by only one paved road and countless unpaved roads and trails. Two-thirds of this Italian park's surface is covered with huge forests of beech, pine, fir, oak, yew, ash, maple, wild oak and it's home to some of the most exceptional animals: Abruzzi Chamois, the Marsican Brown Bear, the Wolf, the Deer, and the Golden Eagle. In some seasons of the year and in particular circumstances – peacefulness, silence, and respect of the environment – it is possible to see these spectacular animals free in their habitat.
Once inside we suggest stopping off at one of the fifteen visitor centers to collect some maps and information about the 150 walking itineraries of various length and difficulty. No matter what your tastes, you'll find plenty of fascinating walks to discover, all clearly marked with numbers on the ground.
The Park Authority also organize many events (http://www.parcoabruzzo.it/events.php) and tours in Abruzzo, Lazio & Molise, during all seasons. As an example, a few days ago there was a atmospheric night tour: The Wolf Tracks – Wolf Howling to listen to the howling of this wonderful animal. Many other thematic events take place regarding astronomy, geology, Nordic walking, gastronomy and local products, history, ecology and environmental education.
You can enter the park from many gates; the main one is Pescasseroli (L'Aquila) which is just a couple of hours driving from Rome.
Entrance free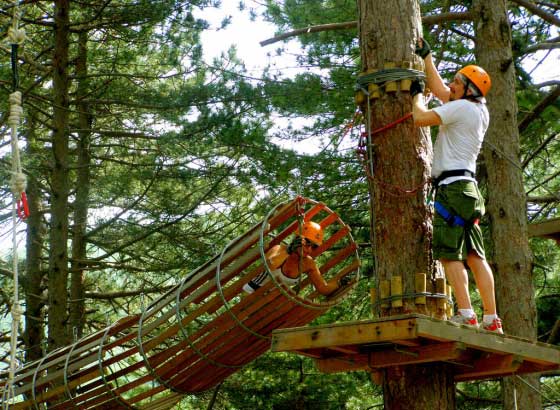 Majella Adventure Park
http://www.parconaturalemajella.it
The Majella Adventure Park in Abruzzo is an acrobatic park hanging in the air among the pine trees of Piana delle Mele (Chieti). The activities comprise 130 games, utilising cables and wooden air platforms. The Park allows all visitors – even the youngest – to undertake an exciting route among adventure park's trees in full safety.
There are specific trails for children from 2 years old, with the dedicated Baby Adventure Park; for kids from 4 to 7 years old there are 4 specific trails: Gnomes, Elfs, Ogres and Dragons, and finally there are many other different trails for kids 8 years +.  The children are constantly followed by a qualified instructor and wear safety harnesses and helmets.
The Adventure Park makes adults, young people and children reconnect with nature, feeling the sense of adventure and happiness of spending time with friends and family. There are also many other activities to enjoy like biking, orienteering, Nordic walking, free climbing and family trekking.
…and if it's time for lunch, nothing better than a pic-nic in the green surroundings of the Abruzzo majestic mountains.
The park is open from April to October, Saturday and Sunday from 10 am to 7 pm, July and August form 10 am to 8 pm.
Tickets: adults 16 € – children 10 €.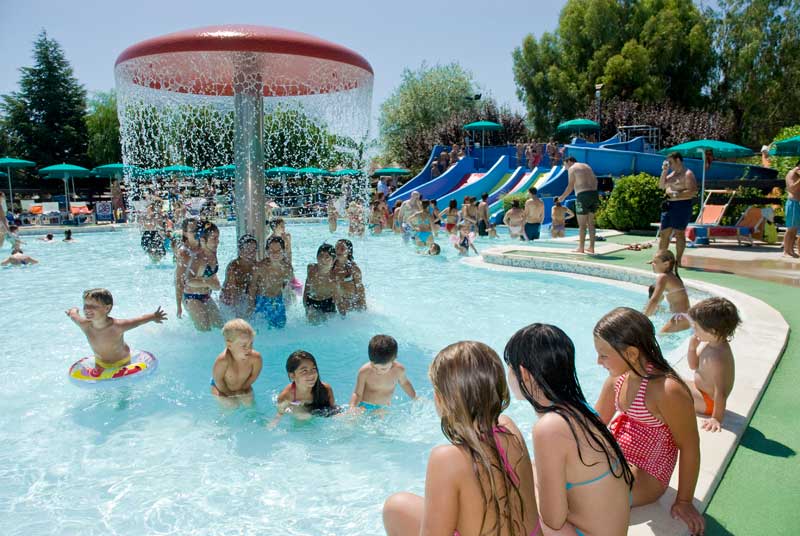 Aqualand del Vasto – Water Park
Vasto, Chieti
http://www.aqualandvasto.com/
info@aqualandvasto.com
The Aqualand is the biggest water park in South-Central Italy. It features many water play areas as well as a green relaxation area and also a teaching farm. This amusement park has more than one kilometer of water slides, splash pads, lazy rivers and more than 50,000 mq of green spaces for sunbathing and relax.
The park has an area dedicated to the youngest kids, with baby swimming pool, baby slides, bumper boats, water playgrounds, and mini cars. For those who love animals there is a teaching farm with more than thirty species of animals: pony, donkeys, parrots, goats, rabbits, cocks,and more…
And finally there is the Aqualand Theatre, with daily stage shows such as storytelling for the youngest, musicals and group dancing.
The water park is open from June to September, from 10 am to 6 pm
Tickets: adults 20 €, children 16 € (free for children under 105 cm)
Abruzzo Zoo
Castel di Sangro (L'Aquila)
http://www.abruzzozoo.com/
info@abruzzozoo.com
The "Bioparco Faunistico Abruzzo" Zoo is half zoo, half playground. It is an unspoilt oasis, located in the centre of Brionna wetland.
In the zoological garden you can see black and white swans, mouflons, lamas, jacklas, geese, zebras, wolves, deers, boars, emu and many more. The park offers many others activities to enjoy: go fishing, rent a bike and go biking around the park, ride horses or rent mini-motorbikes for kids.
The playground area is well geared with basketball, football and volleyball grounds and also a table tennis area. There's also a rental service of balls for different sports, frisbee, playing cards.The park has also a big pic-nic and barbecue area.
The park is perfect to spend a day of peacefulness and happiness in touch with Nature.
The park is open every day from 9 am till dusk.
Tickets: adults 15 € – children 5 €.
And if you search for a touch of originality, why not take your child milking a sheep with a real Italian shepherd?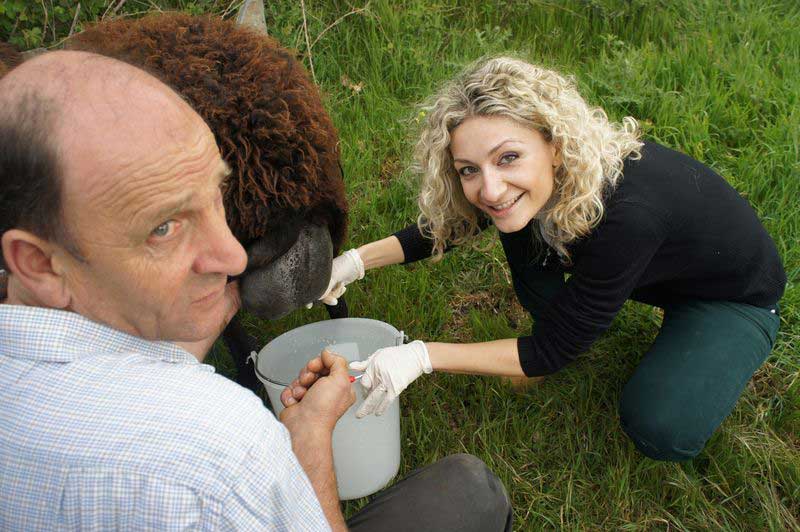 Italia Sweet Italia offers the possibility to spend a full day grazing and milking sheep and then go making ricotta cheese. In the morning Colombina and Liberato will reveal the secrets of farming, how to graze sheeps in the hills and how to milk a real sheep. After a snack of cheese in the green pastures, the day will continue with the preparation of ricotta cheese in their cheese factory.
We're sure, your kids would love it and probably nerver forget this unusual day!
We suggest pizza and gelato (Italian ice-cream)… the perfect way for your kids to end a busy day!