Bari is a fascinating city, with two faces: the elegant Muratti district and the hypnotic old Bari, lying on the Adriatic.
In fact, Bari has Italy's largest waterfront embellished with majestic buildings and the historic center is a guardian of art, flavors and colors.
Bari boasts a variety of gastronomic offerings such as "orecchiette" with turnip tops, curious little domes of fresh pasta prepared; or the famous "ciambotto", a fish sauce made from a mixture of several specialties; or also rice, potatoes and mussels, a delicious simple meal to be enjoyed hot.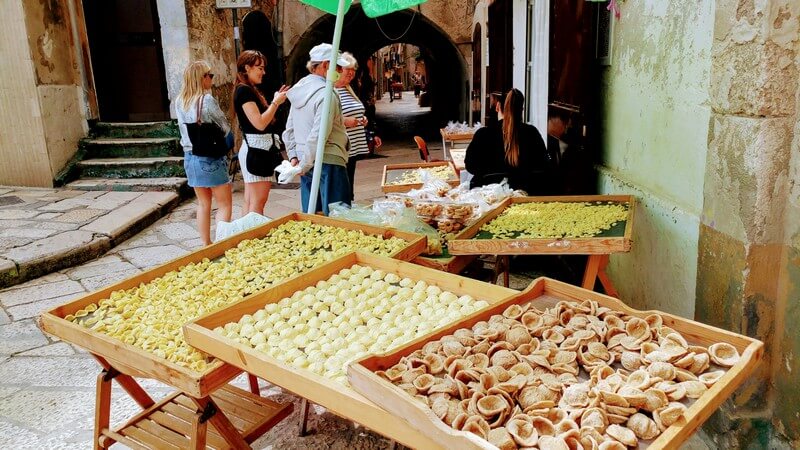 Rich in history, it has a strong religious imprint linked to the cult of St. Nicholas, whose tomb is enshrined in the majestic cathedral dedicated to him.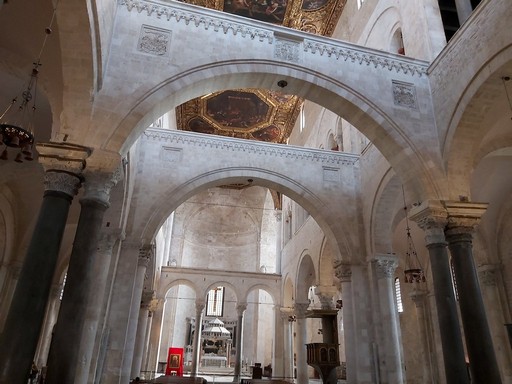 This city is an important place to live like a local and feel at home, thanks to the innate and engaging atmosphere that the citizens create and cherish.
You can visit this city during our Abruzzo, Puglia & Matera cultural and culinary tour.
Ready to experience Puglia with us?
So if you're tired of the same-old same-old city tours of Rome or Venice, why not experience the authentic Italy of Abruzzo and Puglia together?
Get in touch today to help bring your dream tour into focus – wouldn't you love to see the Adriatic sea from the mountains or to have a lunch suspended over the sea? If you are ready to discover Puglia, Italy with us, you can find all the details of our most popular tour at: The Abruzzo, Puglia & Matera experience.
And if you're not quite ready to make an inquiry, sign up for our free email course to learn everything you need to know about planning a tour of Abruzzo and Puglia.