Last update: March, 7 2022
As of today, it is possible to travel to Italy from the United States but it's important to be prepared in order to understand what you need to do before leaving.
The COVID-19 pandemic is still not over yet, but things are getting better. The contagion curve is dropping and the state of emergency in Italy  will end on March 31st 2022. From February 11th onward, it is no longer mandatory to wear masks outdoors. This means that in the spring, unless something unexpected happens, we should be in a much better situation. Besides,  on Feb 3, 2022, the World Health Organization for Europe has posted this: "This context, that we have not experienced so far in this pandemic, leaves us with the possibility for a long period of tranquility and a much higher level of population defense against any re-surge in transmission, even with a more virulent variant".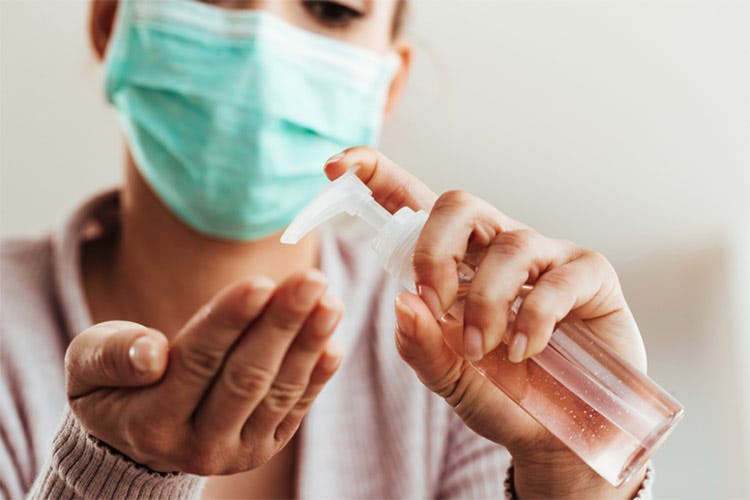 For all the official updates regarding traveling to Italy, please make sure you take into consideration the following links:
Here is what you need to know.
At the moment, you need to make sure you meet some requirements and have the correct documentation.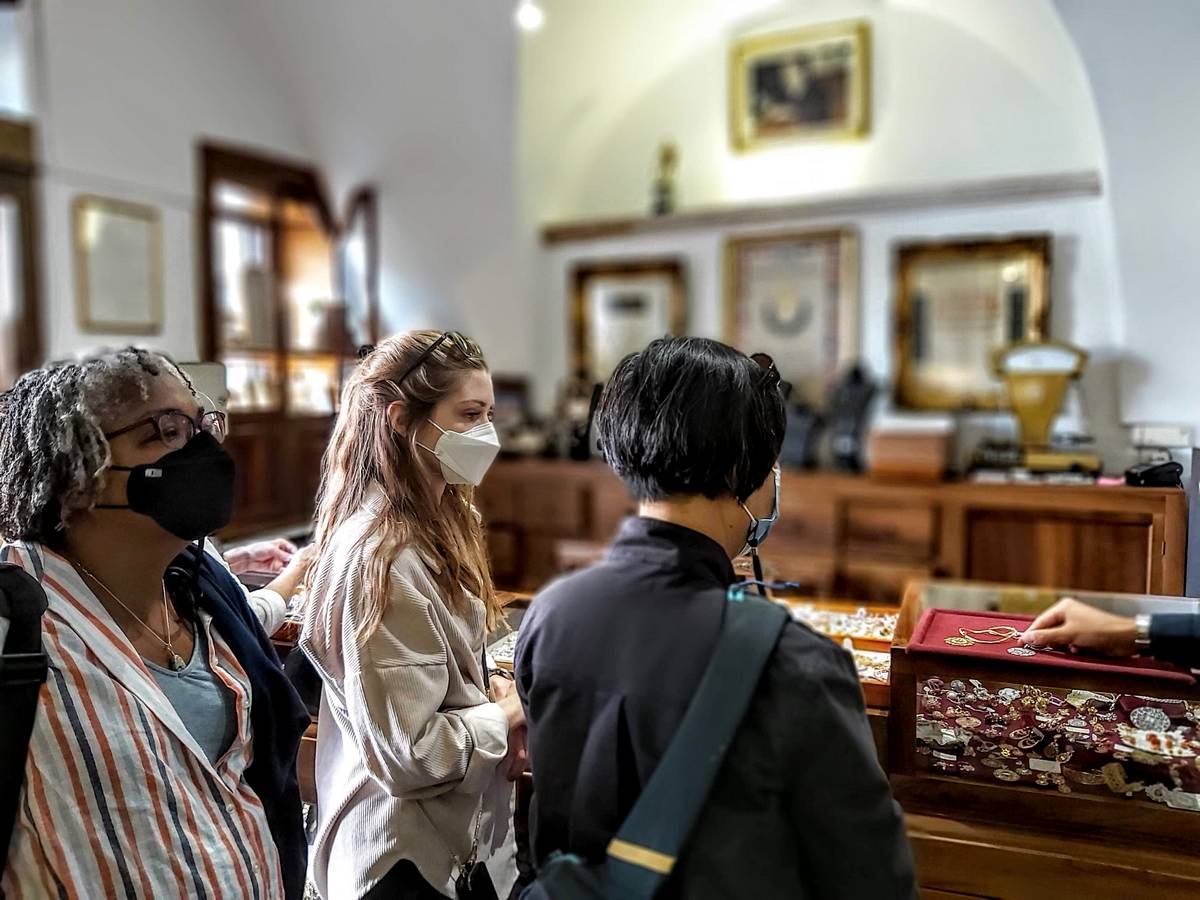 To enter Italy from the United States, you need to:
Fill in the Passenger Locator Form

before entering the country. It is used for contact tracing in case you get COVID-19 during your vacation;

Carry proof of vaccination

issued by the health authority certifying complete vaccination against COVID-19,

performed at least 14 days before your departure

. The accepted vaccines are Pfizer-BioNtech, Moderna, Johnson & Johnson and AstraZeneca;

Alternatively, present a

 negative molecular PCR test result carried out within 72 hours of arrival or a rapid antigen test result carried out within 48 hours of arrival

Alternatively, present a

COVID-19 certification of successful recovery within the past six months

issued by qualified health authorities;
If you do not have this documentation you can still enter the country but must stay isolated for 5 days, inform the Local Health Authority, and perform an additional molecular or antigen test on the 6th day.
You will be required to get a COVID-19 test to fly back to the U.S., either a PCR or antigen.
It is very easy and cheap (arund 20 US$) to take a rapid antigen test in many pharmacies in the country (this last part doesn't apply as they will be taking a PCR in the States.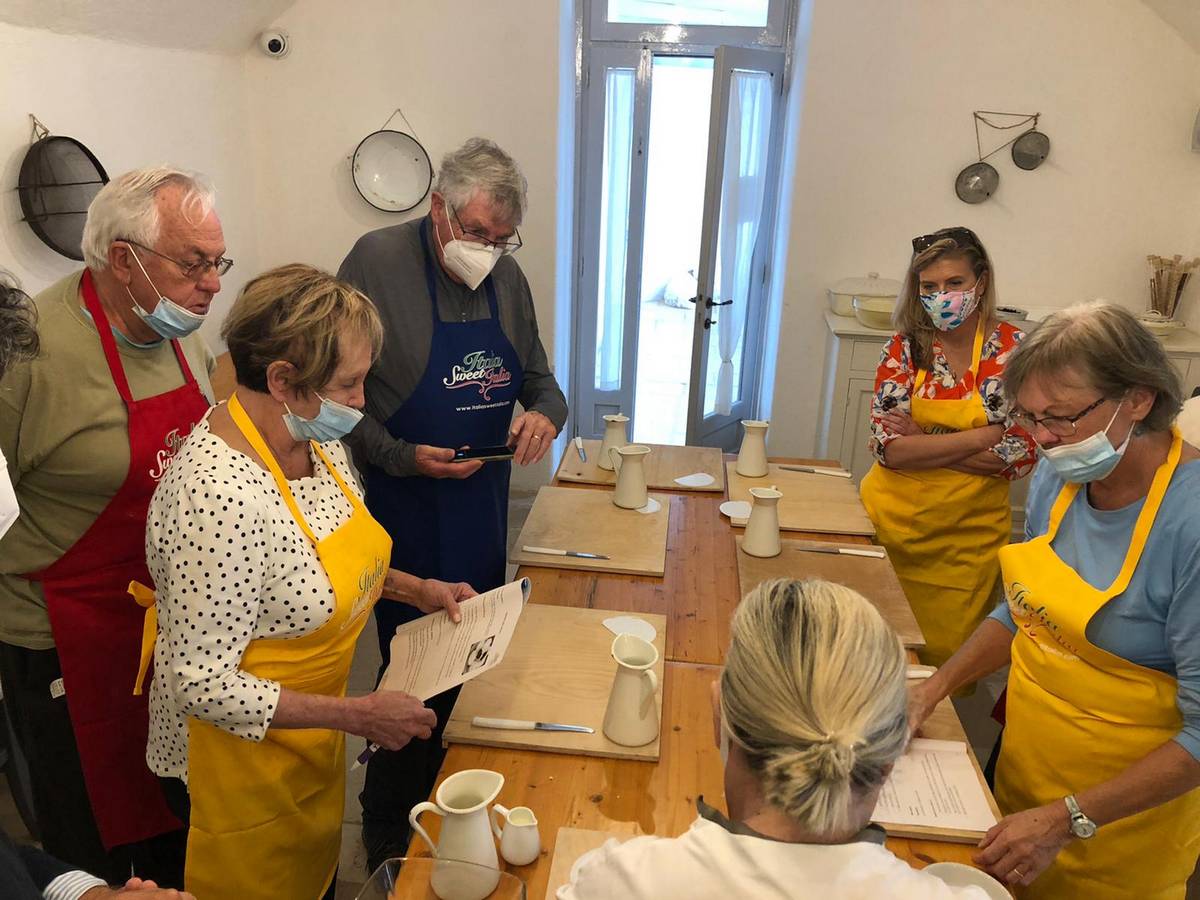 For its citizens, Italy launched its EU COVID-19 Passport (Green Pass) on June 15 2021.
The so-called "Super Green Pass" is only available to people who have been vaccinated against COVID-19 or have proof of recovery within the past six months.
Unvaccinated people can obtain a "Basic Green Pass" by taking a test with a negative result, which is only valid for 48 hours. They will still be subject to some restrictions. 
Thanks to these measures, the use of masks, distancing protocolas, and all the good habits we adopted during the last two years, our travelers who have recently taken part in our tours felt felt even safer and more protected in Italy than in the USA."
If you are still concerned or doubtful, get in touch with me so I can offer additional information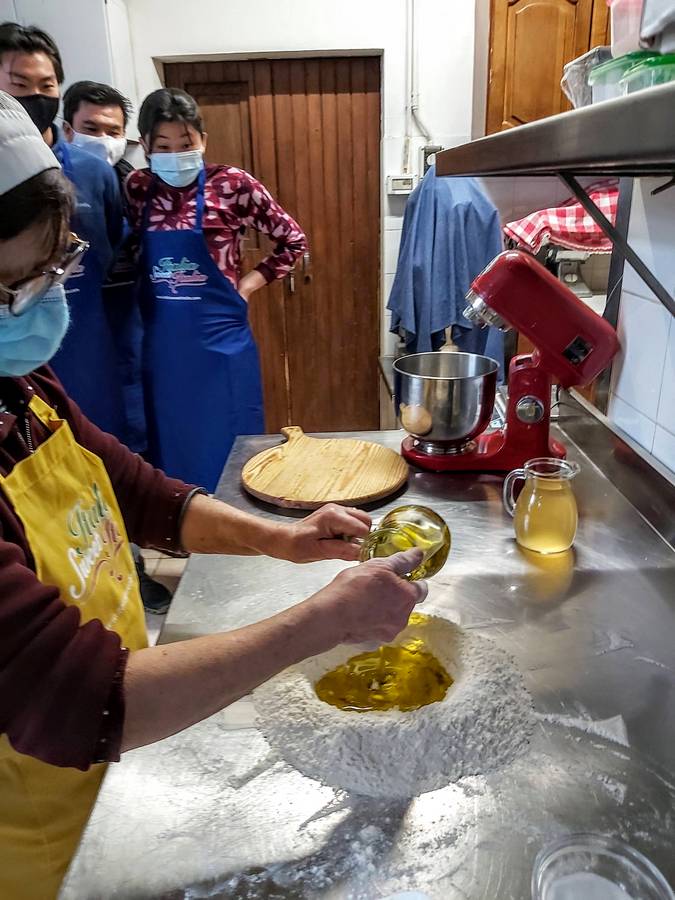 Ready to experience Italy with us?
Reach out  today to help bring your dream tour into focus in the safest way possible and following all the necessary health protocols.
And if you're not quite ready to make an inquiry, sign up for our free email course to learn everything you need to know about planning a tour of Abruzzo.