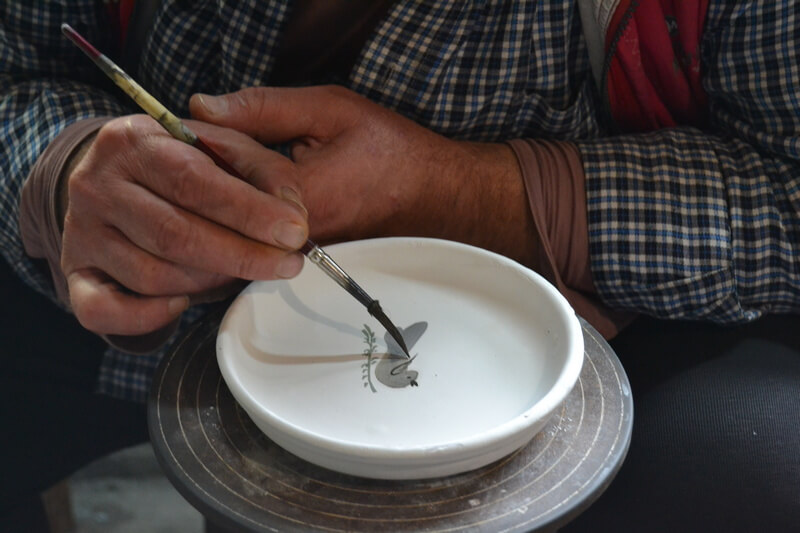 Italy has a long history of ceramic tradition. It has always been a fundamental expression of our culture and the artists represent an important heritage that is usually handed down from generation to generation. 
Italian ceramics come in many forms, such as terra cotta, majolica, porcelain, etc. "Made in Italy" usually means high quality and traditions that have historically been regional.
In fact, in regions where pottery is made – Tuscany, Umbria, the Amalfi Coast, Sicily, Puglia and also Abruzzo, you may see different styles and designs.
Abruzzo is known for its Majolica tradition, a form of pottery brought to Italy from Moorish Spain during the Medieval Ages, made of tin-glazed earthenware. All the artworks usually have a white background with brilliant earth-tone pigments painted on with a tin glaze that preserves colors incredibly well over the years.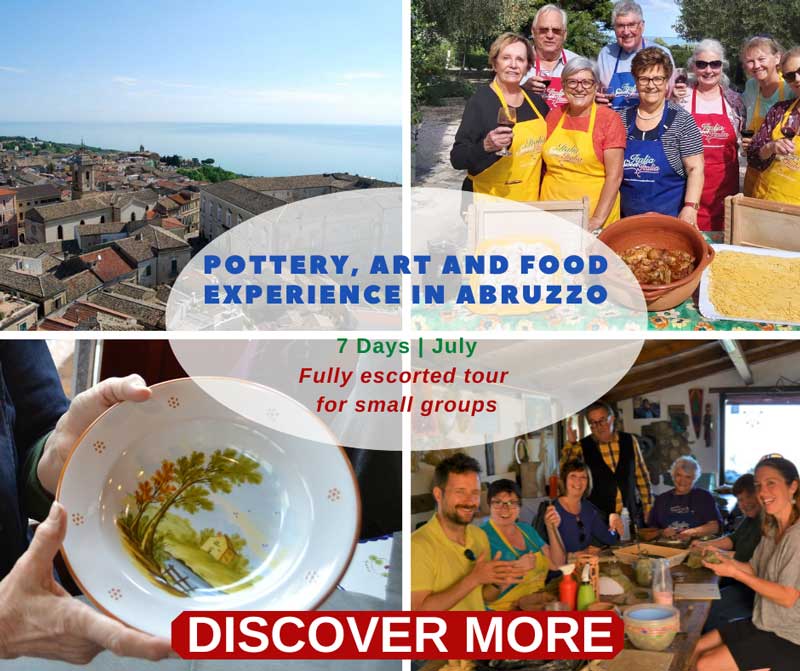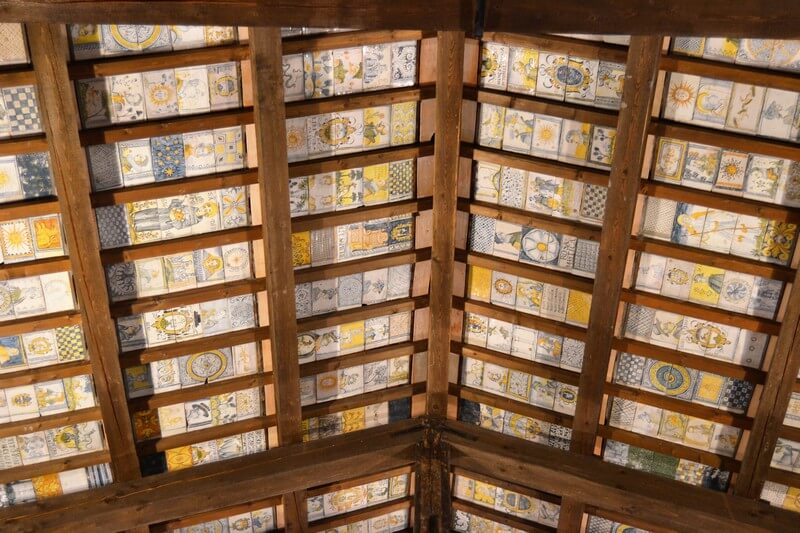 Castelli, in the province of Teramo, is "Abruzzo's capital of maiolica tradition", for its ceramics production of the Middle Ages, supported by favorable environmental conditions: proximity of clay quarries, availability of water and wood.
Our Italian pottery course holidays will give you live a truly exceptional artistic experience. Under the expert guidance of acclaimed local ceramic artists, you will discover or develop your understanding of the different materials and techniques involved in creating and decorating ceramic art, allowing you to connect with the medium and unleash your innate creativity throughout our short pottery course in central Italy. 
If you join our 7-days tour you will enjoy pottery and authentic Italian lifestyle, witha special itinerary that perfectly balances unique experiences, relaxation, adventure and learning.    
Ready to discover the Ceramics of Italy with us?
Get in touch today for more information about our tour. We are ready to help you choose the best options for your dream vacation! 
And if you're not quite ready to make an inquiry, sign up for our free email course to learn everything you need to know about planning a tour of Abruzzo.