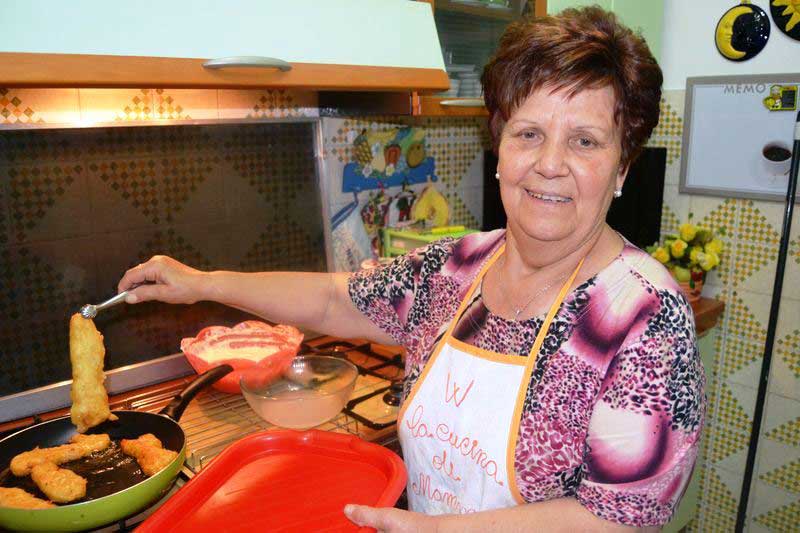 INTRODUCTION AND CURIOSITIES
Typical at Christmas time in Abruzzo, scrippelle are very good to eat throughout the year and our favourite way to eat potatoes. Children adore them!
INGREDIENTS
2 medium potatoes
250 g flour for bread and fresh pasta (remilled durum wheat semolina)
1 teaspoon salt
1 cube of yeast
Sugar to taste
Vegetable oil
INSTRUCTIONS
Boil the potatoes in their skins until cooked, peel and mash
Dissolve a cube of yeast in a glass of warm water
In a bowl add the flour, the potatoes and the dissolved yeast, begin to knead and add enough water and knead until the dough becomes smooth. Let it rise until doubled in volume
Take small pieces of the dough and stretch to lengthen.
Place the dough in hot vegetable oil turning them in the oil until they are golden
Sprinkle with sugar and eat them
At Italia Sweet Italia, we believe that the oldest and most authentic Italian recipes are best learnt from those with a direct connection to the origins and traditions involved.
Discover authentic recipes passed down over the years from mothers to daughters.