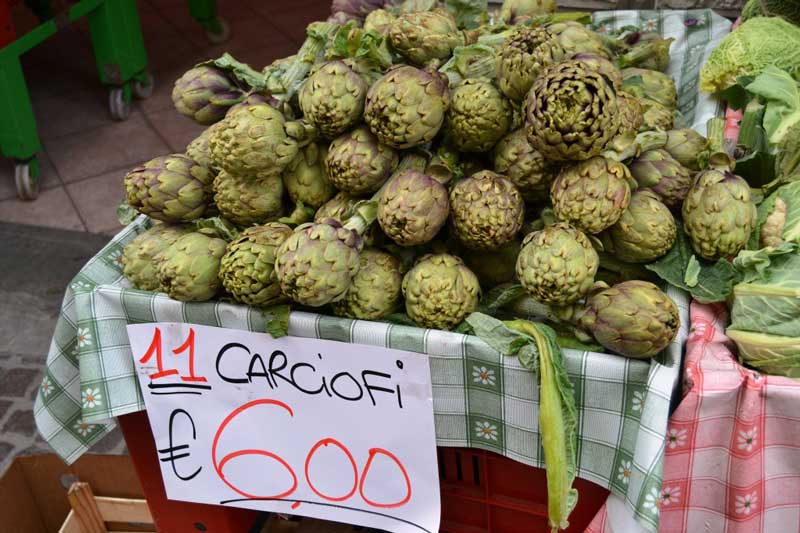 Lasagne are one of the most famous Italian food. You can cook them in many ways (meat, fish, vegetables) but one of Mamma Anna Maria's favorite is with artichokes, very delicate and tasty, perfect in spring time.
LASAGNE (DOUGH)
Preparation time: 20' Portions: 4
Ingredients 
3/4 cups (400 g) flour for bread and fresh pasta (remilled durum wheat semolina)
4 eggs
salt
water
Preparation
1. Heap the flour, and make a well in it. Break the eggs into the well. Beat eggs with a fork. Stir into the flour from the bottom of the well with the fork until the dough in the center is smooth.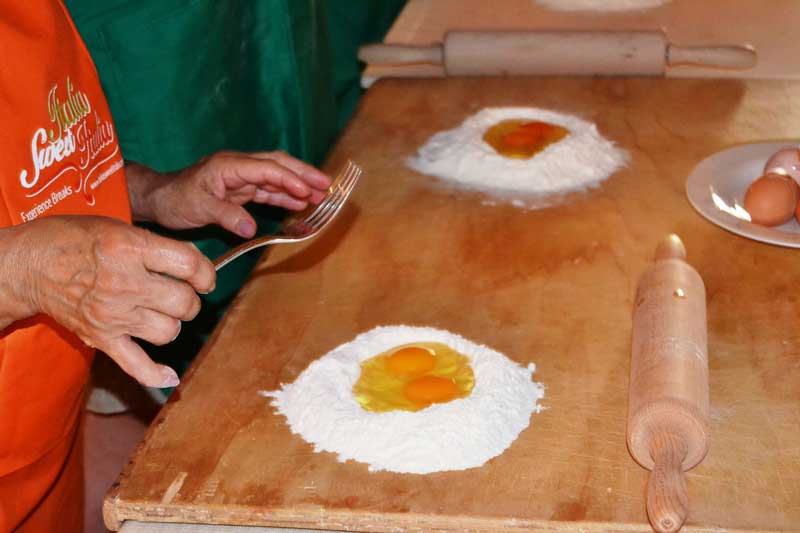 2. With your hands, gradually incorporate the flour from the outside of the well toward the center, kneading gently until the mass of dough comes together. Knead the dough until it is smooth and resilient. You may need to add more flour, or water depending on the humidity and the size of the eggs. If the dough is sticky, knead more flour into it.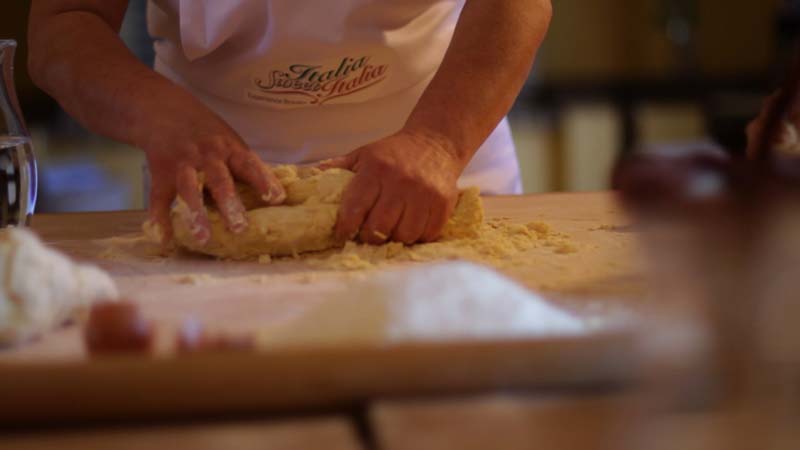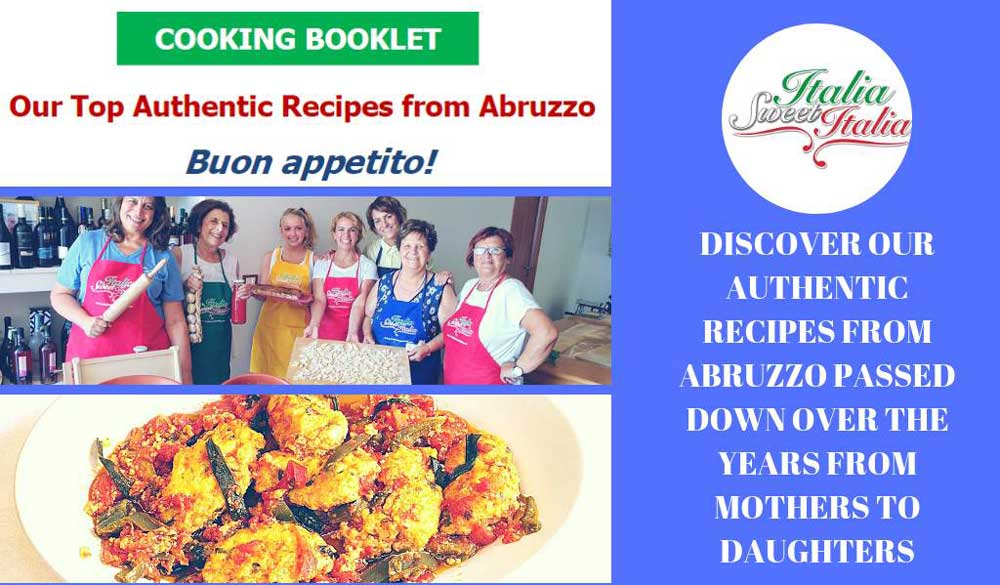 3. Roll the dough out very thin with the "mattarello" (rolling pin) on a lightly floured surface. Alternatively, if you have a pasta machine, follow the manufacturer's instructions for rolling out the dough into sheets about 1 millimeter thick.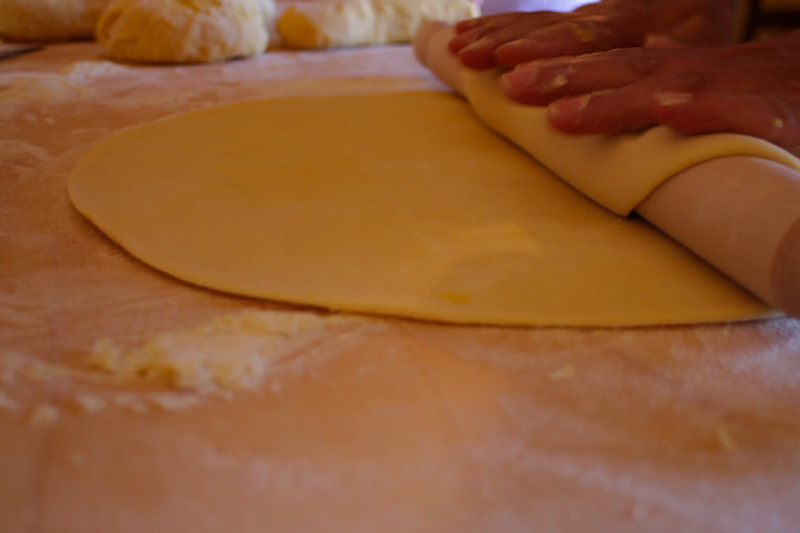 4. Cut the long pasta strips at the desired length and set apart, trying to keep the sheets separated to avoid them from sticking back together.
SUACE/SUGO
Preparation time: 30' Cooking time : 10 minutes sauce and 30 minutes lasagne  Portions: 4
Ingredients
1 garlic clove
parsley
extra virgin olive oil
0,7 kg of artichokes
100 g of preferebly homemade bechamel
200 g of mozzarella cheese
150 g of parmesan cheese
2 egg yolks
salt
Preparation
1. Wash the artichokes and cut them in little pieces.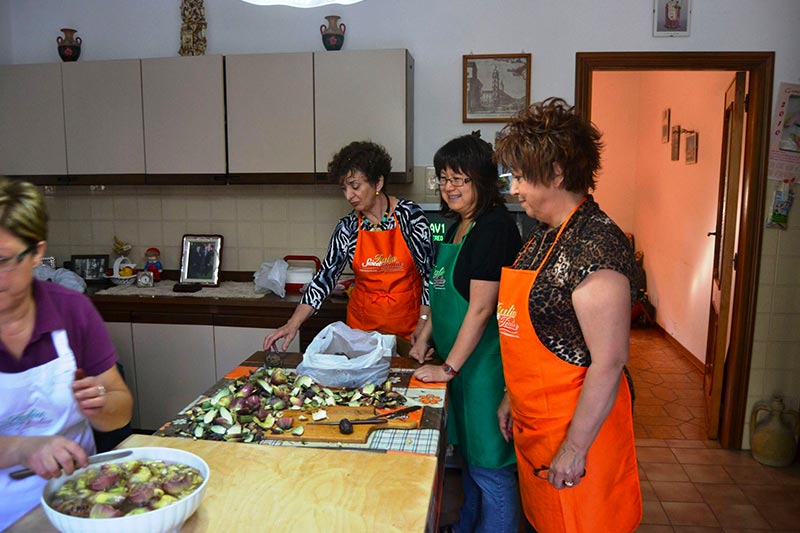 2. Sauté garlic and parsley for a few minutes ad add the artichokes.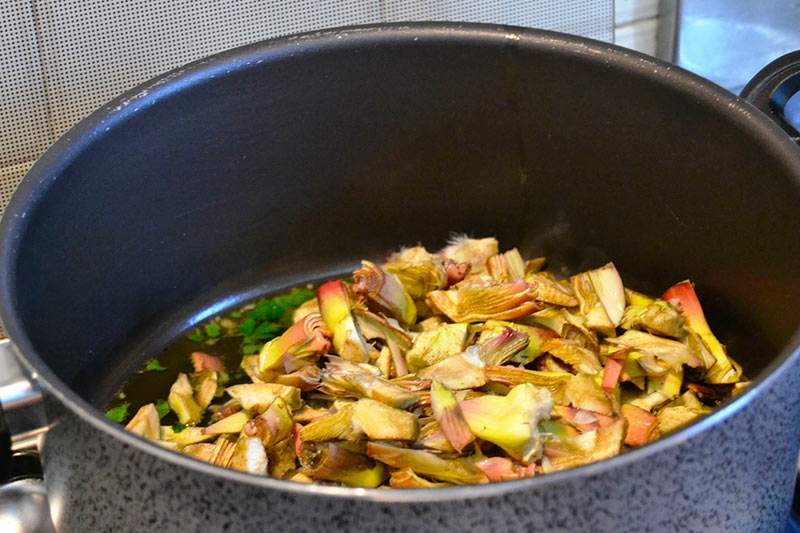 3. Cook for about ten minutes, adding water to obtain some creamy parts of artichokes.
4. When cooked add the béchamel and mix well.
5. Spread the cream of artichokes in a sheet and the other (about 7-8 layers) together with previously cut into cubes mozzarella cheese and parmesan cheese.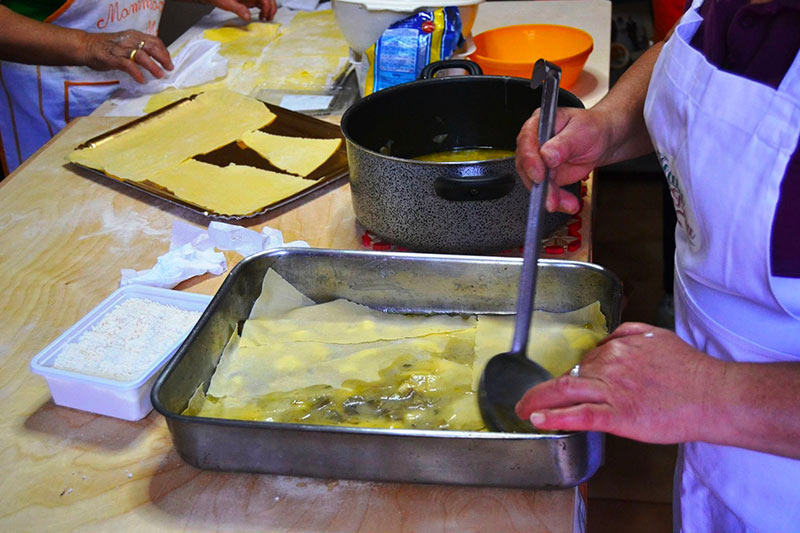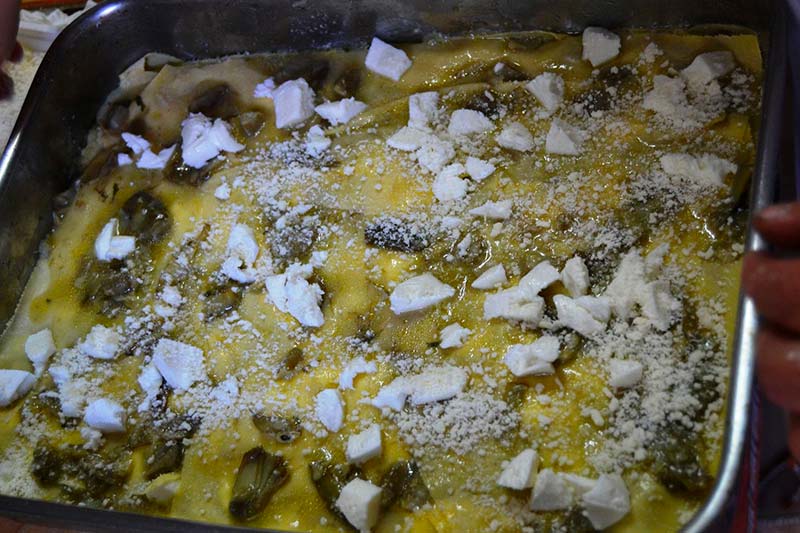 6. On the last sheet also add 2 beaten egg yolks and some extra virgin olive oil.
7. Place in oven preheated to 180 degrees centigrade and let cook for 30 minutes.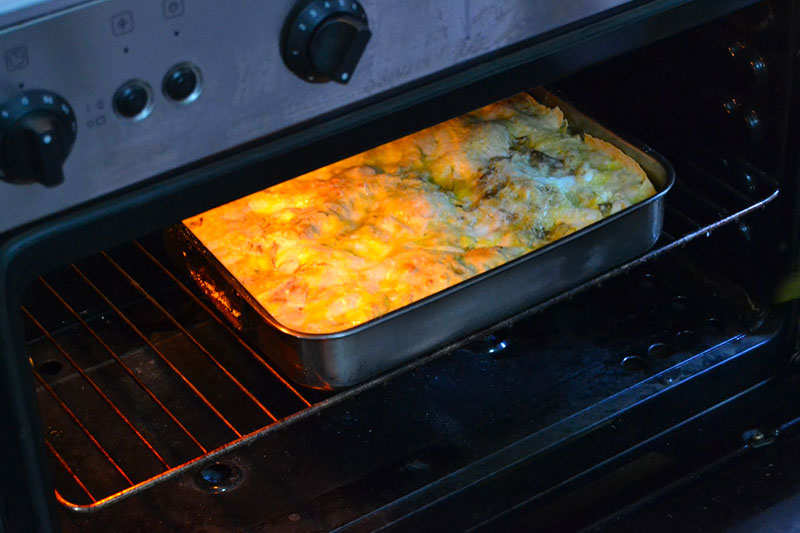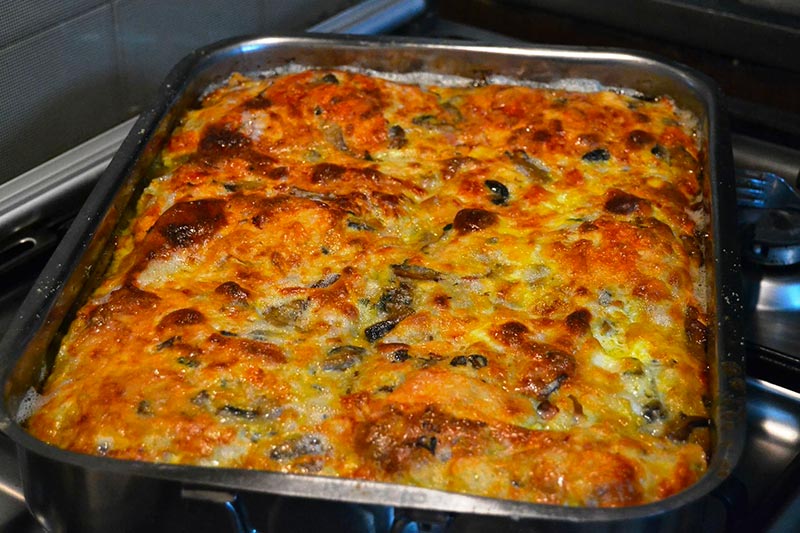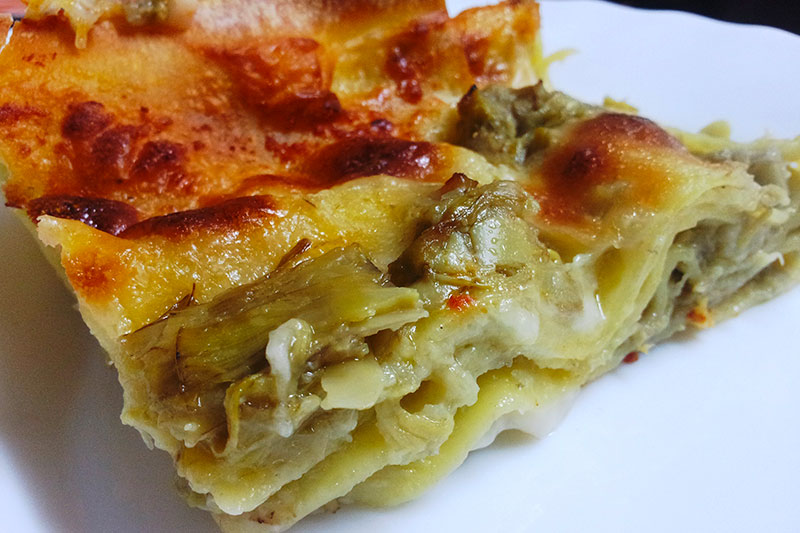 Buon Appetito!
by Mamma Anna Maria, Rosa and their guests!
Ready to experience Abruzzo with us?
If you have any questions or curiosities, just get in touch with us and we will be happy to answer them. And if you're not quite ready to make an enquiry, sign up to our free email course to learn everything you need to know about planning a tour of Abruzzo.