You may know that Abruzzo is considered one of Italy's best kept secrets and this also means that many people don't really know where it is located and how far it is from the most popular locations.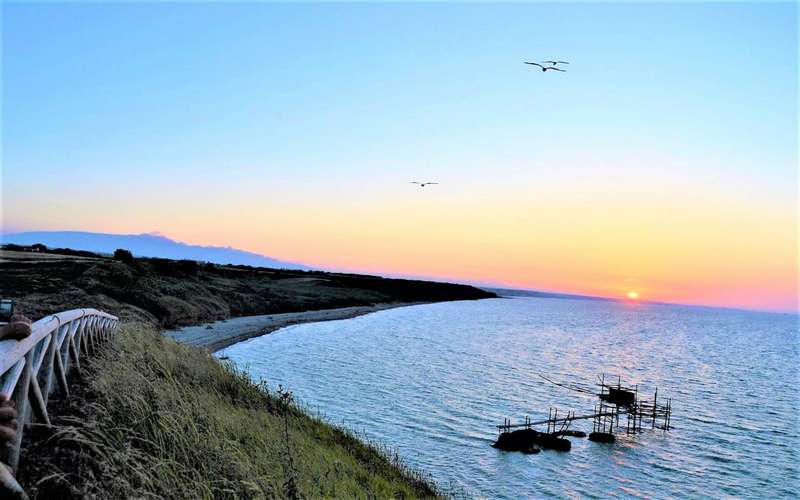 We always say it is nestled in the Apennines and the Adriatic coast, and this may sound a little mysterious, but let's go back to basics: we are in the center of Italy, between the mountains and the sea, but just a couple of hours away from Rome going East. And not on board a jet or a Ferrari, but just a regular car! So it's really easy to reach from there. 
Rome Fiumicino Airport (FCO) is 300 km (186 miles) away from our accommodation providers and this is where the majority of our tours start from, because we will pick you up over there.
So if you are based in New York City and you are wondering how far you are from us, it's now clear: just 6,815 km (4,234 miles), or a flight to FCO and a shuttle to Vasto, Abruzzo, our base.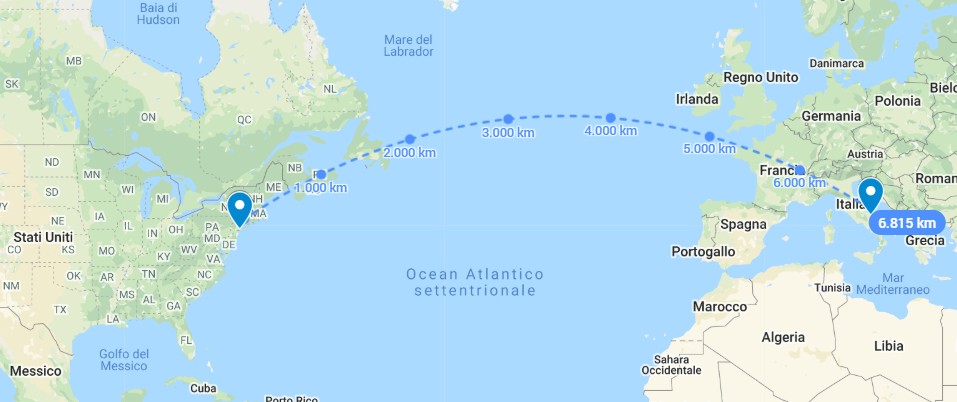 Here you can find many options to reach us. 
Abruzzo's international airport is located at Pescara, 70km away from us, and if you are also wondering where Pescara is located…well, it is just approximately one hour flight from Milan! 2 hours from Bruxelles, 3 hours and a half from London…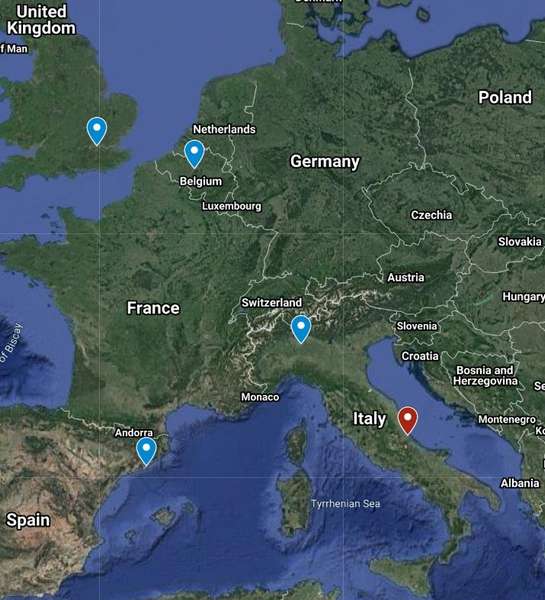 You can also fly to Foggia (127), Naples Capodichino (185 km), Bari (231 km), Ancona (240 km), and Rimini (321 km). 
We are close to Marche, Umbria, Lazio, Campania, Molise, and Puglia, so if you happen to be in one of these regions, you can definitely come visit us, or vice versa, you can organize a broader trip to see more than one place.
If you are in Bologna, Rome, Pescara, and Naples, we can organize a personalized pickup anywhere you want, but you can also consider taking a bus and being more independent. There are many companies that make trips to Vasto, so we can directly welcome you to our home!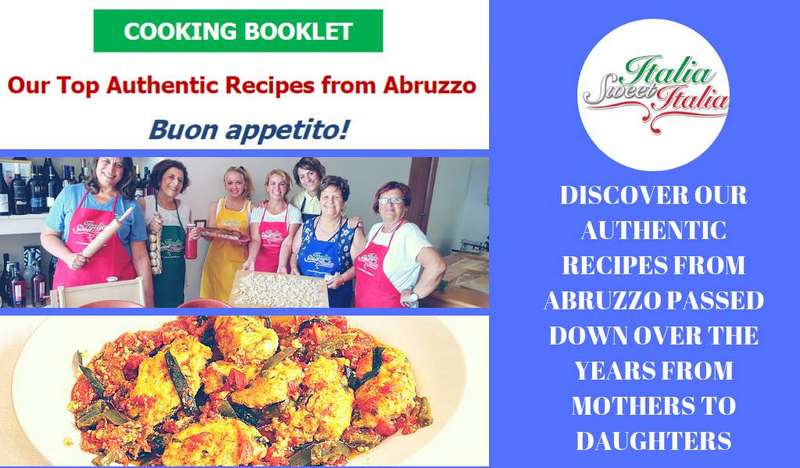 And let's not forget the trains (you can make your itinerary on Trenitalia.com). From north to south, you can travel from/to Milan, Bologna, Rimini, Ancona, Pescara, Foggia, Naples, and Bari to the Vasto-San Salvo stations, and we'll meet you there.
Ready to experience Abruzzo with us?
We are definitely not a touristy destination, and this is what makes us special. But this doesn't mean it is not easy to travel to Abruzzo. Even if you think you are far away from here, we are sure you can make a comfortable trip. If you have any doubt, get in touch with us: will be more than happy to help you find the best alternatives.
And if you're not quite ready to make an enquiry, sign up to our free email course to learn everything you need to know about planning a tour of Abruzzo.