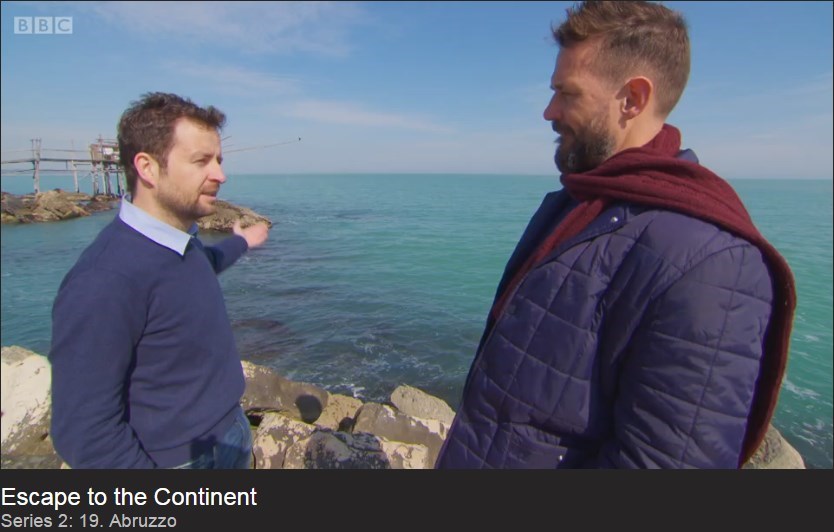 On 8th August 2015 we had the enormous pleasure to be on BBC One's program Escape to the Continent which featured our cooking and fishing experience with the show's presenter Alistair Appleton, the traboccante (local fisherman) and his wife. Our tour guide and co-founder, Fabrizio Lucci, explained the trabocchi history and curiosities, as we do with travelers that decide to join our culinary tours.
You can watch our performance here at the minute 42:53.
Check out our website to experience trabocchi during our cultural and culinary tours in Abruzzo.
You'll learn how to cook real traditional Italian plates in the friendly and relaxing Abruzzo. The highlight of this tour is the chance to explore the magic of "trabocchi" fishing houses that are unique to this little area on the Italian Adriatic coastline. You will have the opportunity to meet a fisherman and his family, and cook with them for lunch, then enjoy a wonderful dinner under the moonlight in the evening.