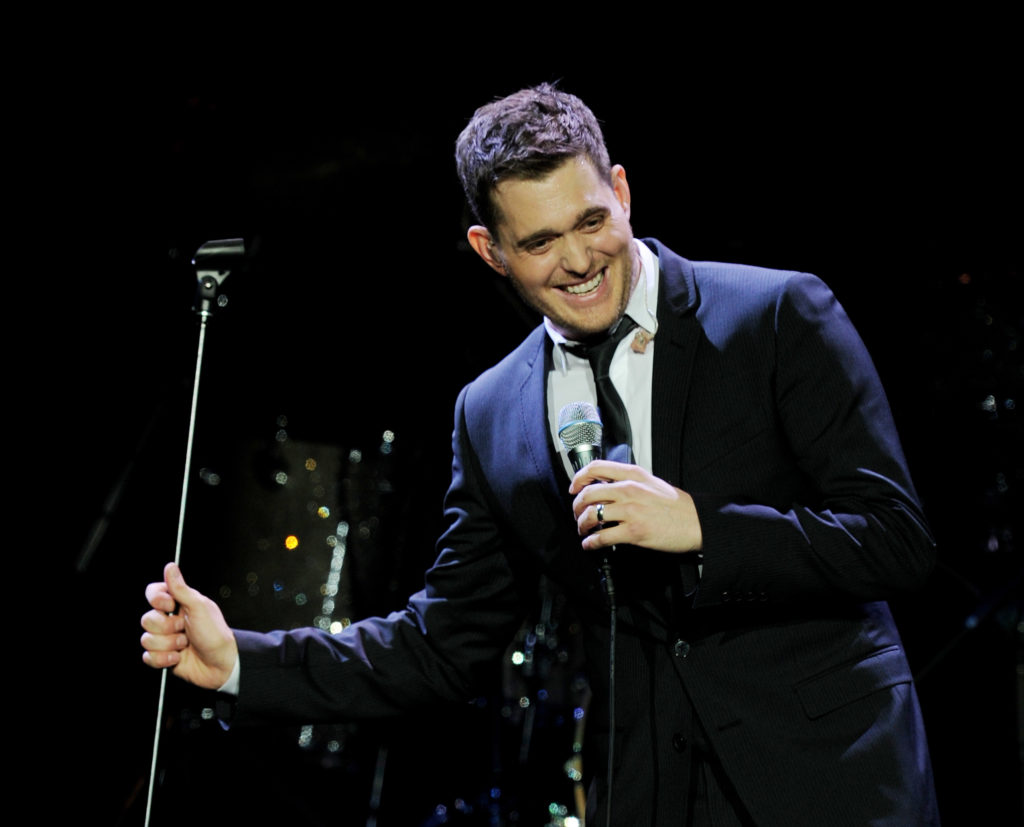 October is Italian National Heritage month, but you'd be forgiven if you didn't know that.
It was first officially recognized under a presidential proclamation by George G.W. Bush in 1990 to recognize the culture and contributions of the roughly 26 million Americans of Italian descent.
Did you know that over 5 million Italians immigrated to the U.S. between 1820 and 1990; in fact, the country was named for an Italian, Amerigo Vespucci, a 15th century explorer.
Today, many cities celebrate the event with parades, festivals, and other activities (usually involving amazing Italian food)—if you're looking for a great place to celebrate Italian heritage, try New York, Chicago, Boston, and San Francisco, where you'll find impressive parades and street festivals.
Abruzzo, in particular, has contributed its share of native sons and daughters to the list of celebrities with Italian roots.
Take a look at this list of 15 Abruzzo natives—a few will probably surprise you.
1. Madonna, the "Material Girl" traces her paternal grandparents, Gaetano and Michelina Ciccone, to Pacentro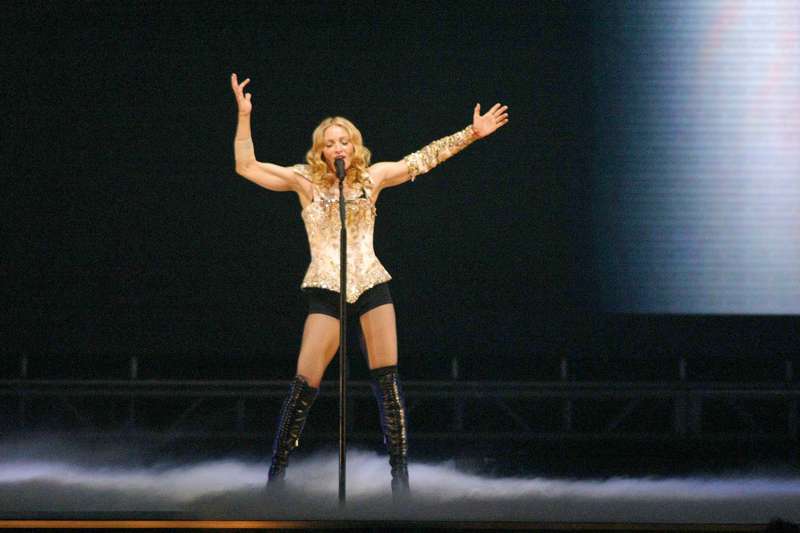 Madonna Louise Veronica Ciccone was born to Madonna Fortin, a French Canadian, and Silvio Ciccone, a first-generation Italian American born to immigrants from Pacentro, a well preserved medieval town in the province of L'Aquila in Abruzzo.
Her Italian Catholic heritage figured prominently in her early music career; her first greatest hits album was called The Immaculate Collection.
She did pretty well for a daughter of Abruzzo—she was the richest music star in 2014 with a net worth of over $800 million.
2. Pop sensation Ariana Grande is half Sicilian and half Abruzzese—an awesome combination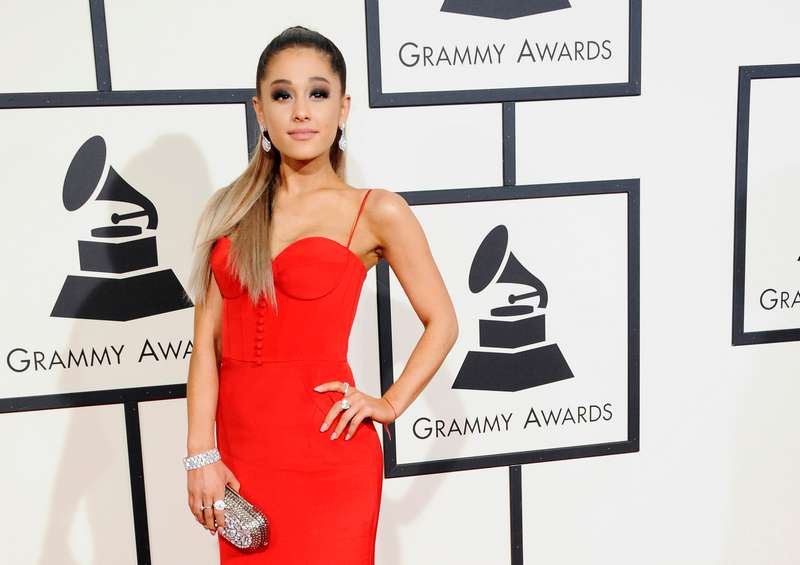 Ariana claims Italian heritage on both sides: Sicilian on her father Frank Butera's side and her mother is originally from Molise, a neighbouring region to Abruzzo.
The regions were only separated for political reasons fifty years ago, so still share many of the same traditions, cultures and lifestyles.
Ariana still has relatives in Vasto that she visits in secret each year.
Grande got her start as a child actor, most memorably for her role in Victorious.
Now, though, Ariana is best known as a pop star with hits such as Bang Bang and Dangerous Woman to her credit.
3. Robert De Niro, who still has Italian citizenship even jokes about returning to his Italian home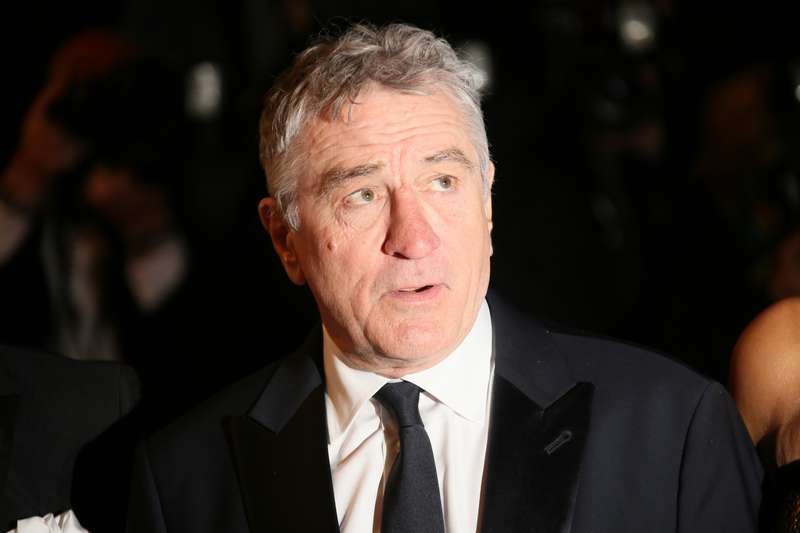 De Niro's familial home is in Ferrazzano, which is in Abruzzo's neighbouring region Molise, although he has never visited the place his ancestors grew up.
The Academy Award-winning actor has joked that he's ready to move to Italy over his disappointment with last year's elections.
It's no surprise that the mayor of Ferrazzano would welcome him with open arms.
De Niro is one of the most successful actors of all time, with leading roles in blockbusters such as The Godfather, Raging Bull, Taxi Driver, and The Silver Linings Playbook.
4. Dino Paul Crocetti (aka Dean Martin) was born to Italian immigrants from Pescara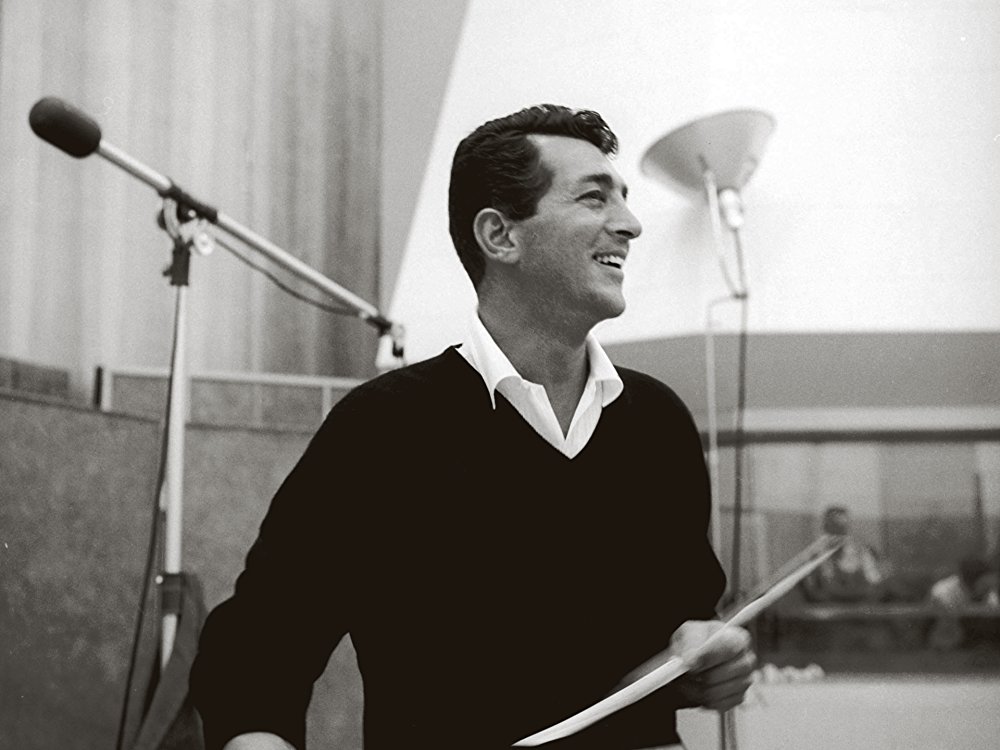 This famous member of the Rat Pack was born in 1917 to first generation Italian immigrants from Pescara, the most populous city in Abruzzo.
Despite earning fame as a crooner and an actor, Dean Martin had some pretty interesting jobs in his past—he was an amateur boxer under the name Kid Crochet, a play on his Italian last name.
He also ran liquor during Prohibition and worked as a card sharp to earn extra cash.
Martin is one of Pescara's favorite sons. The city even held a Dino-heritage exhibition in 2015 titled "Dean Martin: From the Dream to the Myth."
5. Did you grow up watching "Happy Days?" Then you know another Chieti great: Garry Kent Masciarelli (aka Garry Marshall)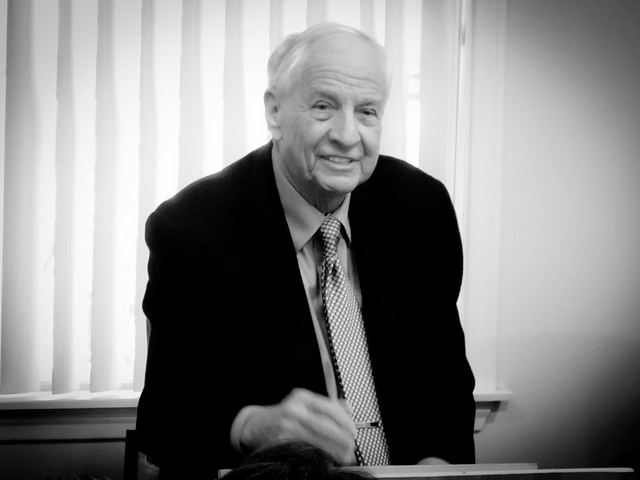 Garry's father Anthony Masciarelli changed his Italian surname to Marshall in the 1940s when he began his career as an industrial filmmaker.
It's probably no surprise that his son Garry would follow in his father's filmmaking footsteps, going on to produce some of the most popular sitcoms of all time: Happy Days, The Odd Couple, and Laverne and Shirley.
Marshall even produced a few successful Hollywood movies such as Pretty Woman and The Princess Diaries.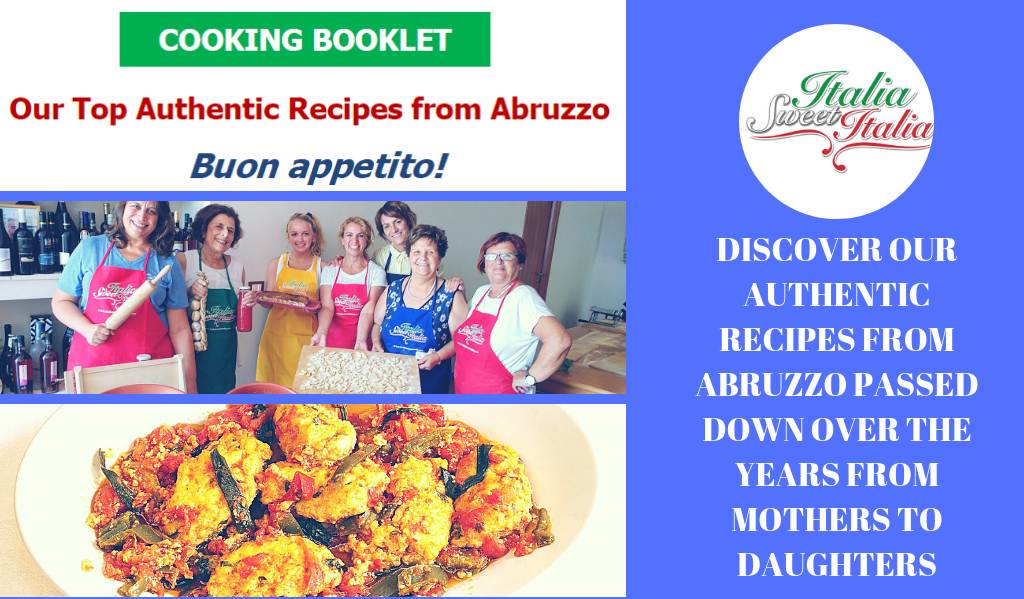 6. More famous Chieti offspring: World heavyweight boxing champ Rocky Marciano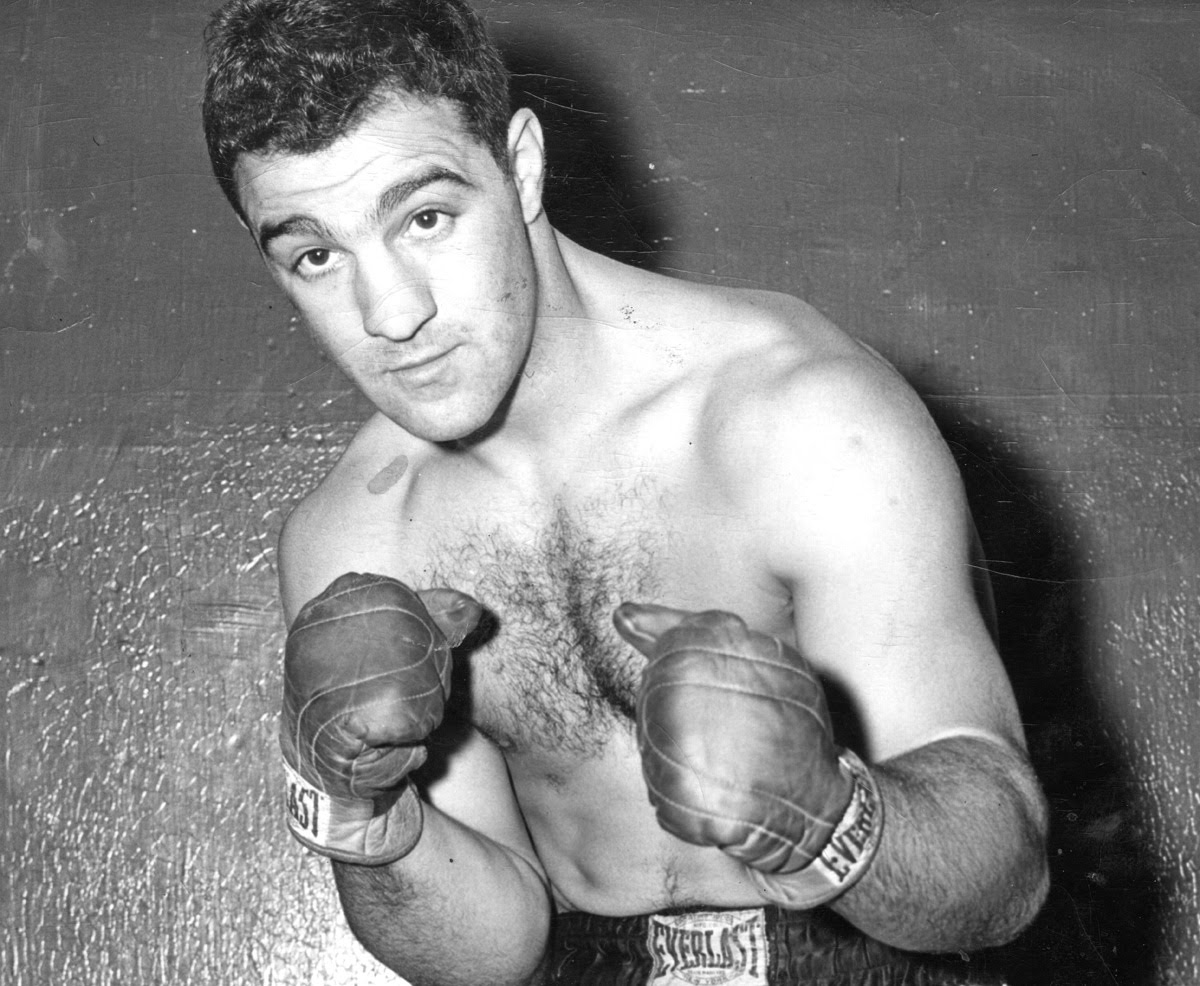 Chieti, the capital where lies Abruzzo's Costa dei Trabocchi, has more than its share of famous descendants.
World heavyweight boxing champ Rocky Marciano's family also hails from this gorgeous coastal region.
Originally born Rocco Francis Marchegiano, he became Rocky Marciano after a ring announcer in Rhode Island couldn't pronounce his last name; Marciano seemed to roll off the tongue a bit more easily for the American announcers.
Marciano actually got his start playing baseball, but he was cut from the team for joining a church group.
His first boxing match was in July 1948, and he was crowned World Heavyweight Champion in 1952.
He won an unrivaled 49 straight fights.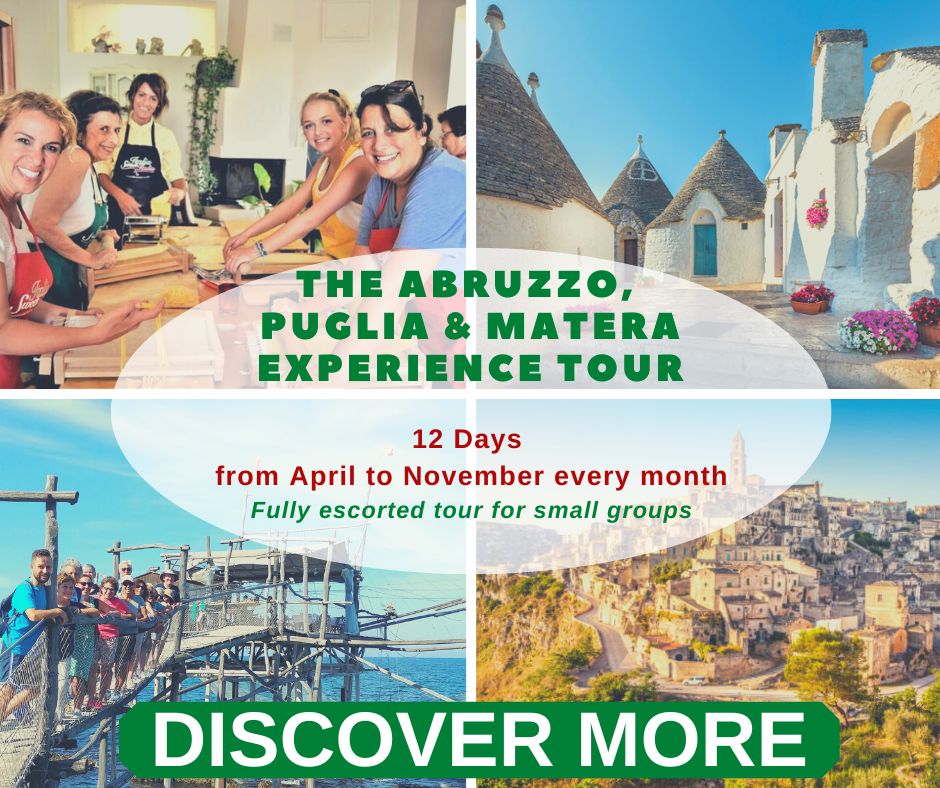 7.Care for a little music? There's Pierino Ronald Como (aka Perry), Abruzzo's famous seventh son of a seventh son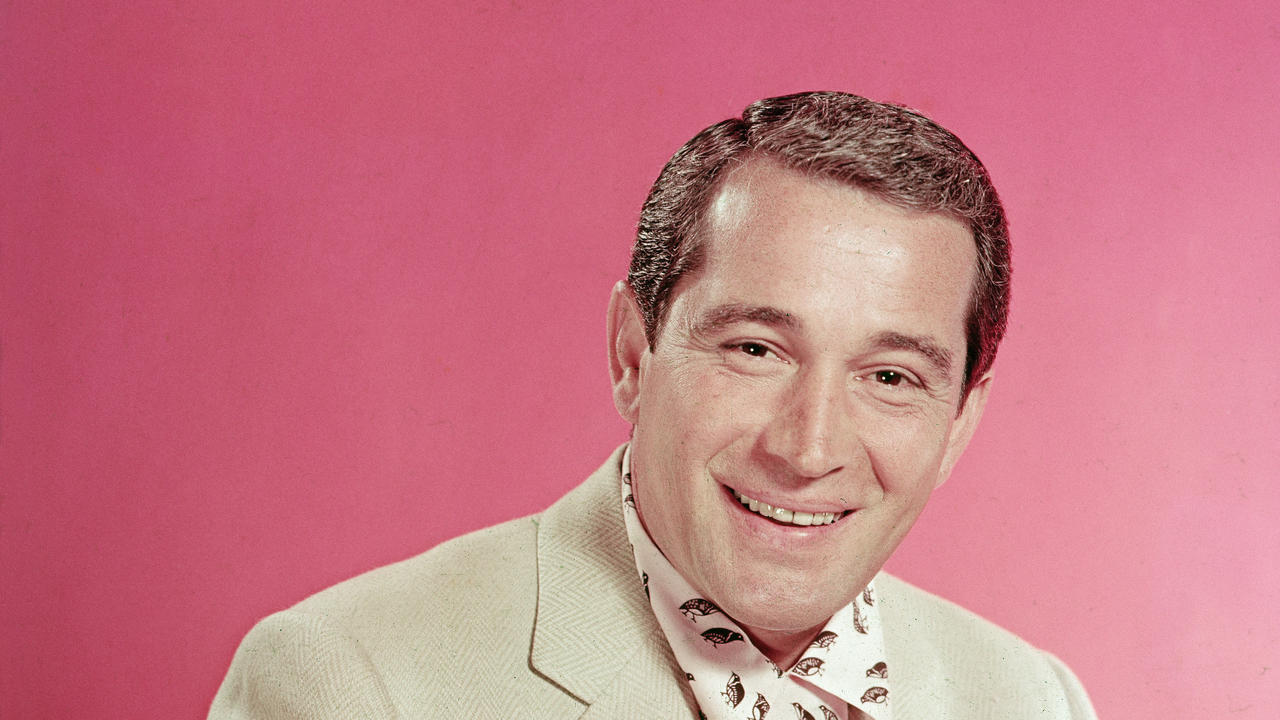 Perry Como's family hails from Palena, at the far end of the Maiella, where the famous De Cecco and Delverde pastas are made.
Pierino was the seventh of 13 children born to Pietro Como and Lucai Travaglini—and the first to be born in America.
His first big hit, Til the End of Time, was the biggest hit of the year in 1945. He would go on to be a legendary Vegas performer, winning numerous Emmy awards for his ballads.
8. You might think Michael Bublé is French, but he's also got Italian citizenship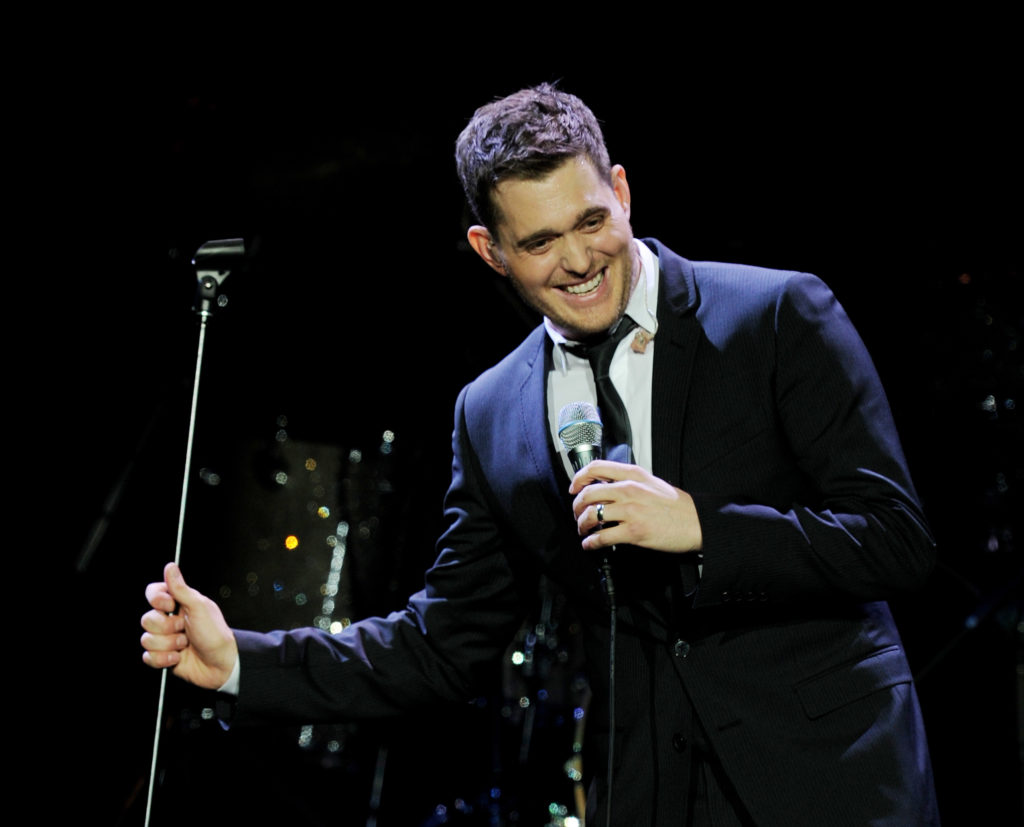 French Canadian singer-songwriter Michael Bublé has been an Italian citizen since birth under jure sanguinis, an Italian rule that grants Italian citizenship if your ancestors at birth were Italian citizens.
Bublé's grandparents hailed from Abruzzo and in fact, his Italian grandfather was responsible for his very first singing engagements—Demetrio Santaga would swap his professional plumbing services to businesses in exchange for stage time for his grandson Michael.
Today Michael Bublé has an international audience and has won many coveted Grammy, American Music, BRIT, and Juno awards. After a pause in his career when his son was fighting cancer, Bublé made an emotional return to the stage to accept the Canadian National Arts Centre award.
9. Even award-winning actor and heartthrob Bradley Cooper has Abruzzo roots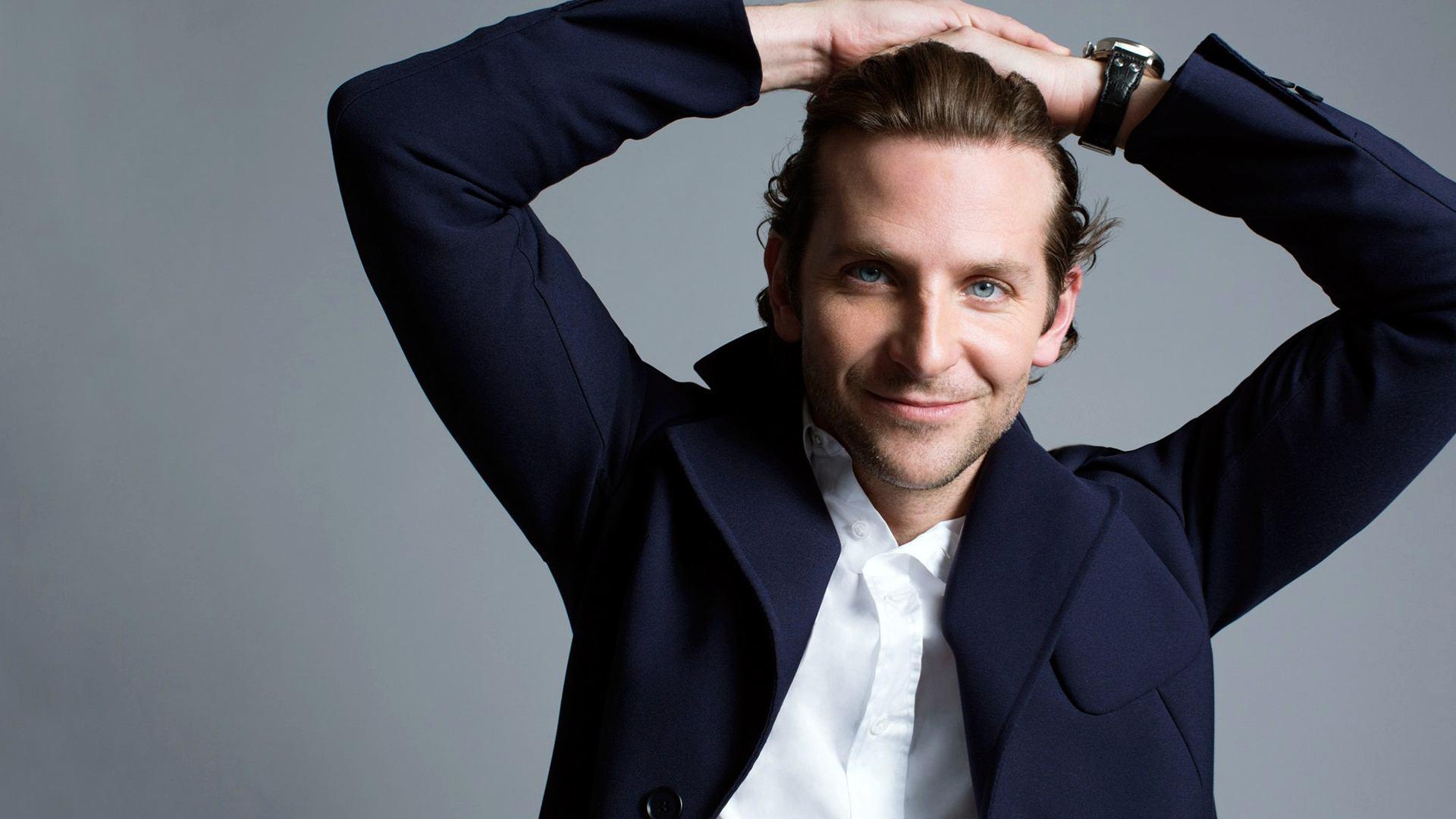 It's probably no surprise that someone with Bradley Cooper's good looks has an Italian ancestor to thank for it somewhere down the line.
In Cooper's case, his mother Gloria Campano Cooper's family hails from Abruzzo.
Perhaps it's part of the reason Bradley was named People's Sexiest Man Alive in 2011, the only man of Italian heritage to have won this honor.
Cooper's maternal grandmother, Assunta de Francesca, was from Ripa Teatina in Abruzzo and Cooper credits her with his passion for cooking.
10. Formula One Champion Juan Manuel Fangio aka 'El Maestro' had ancestry in Abruzzo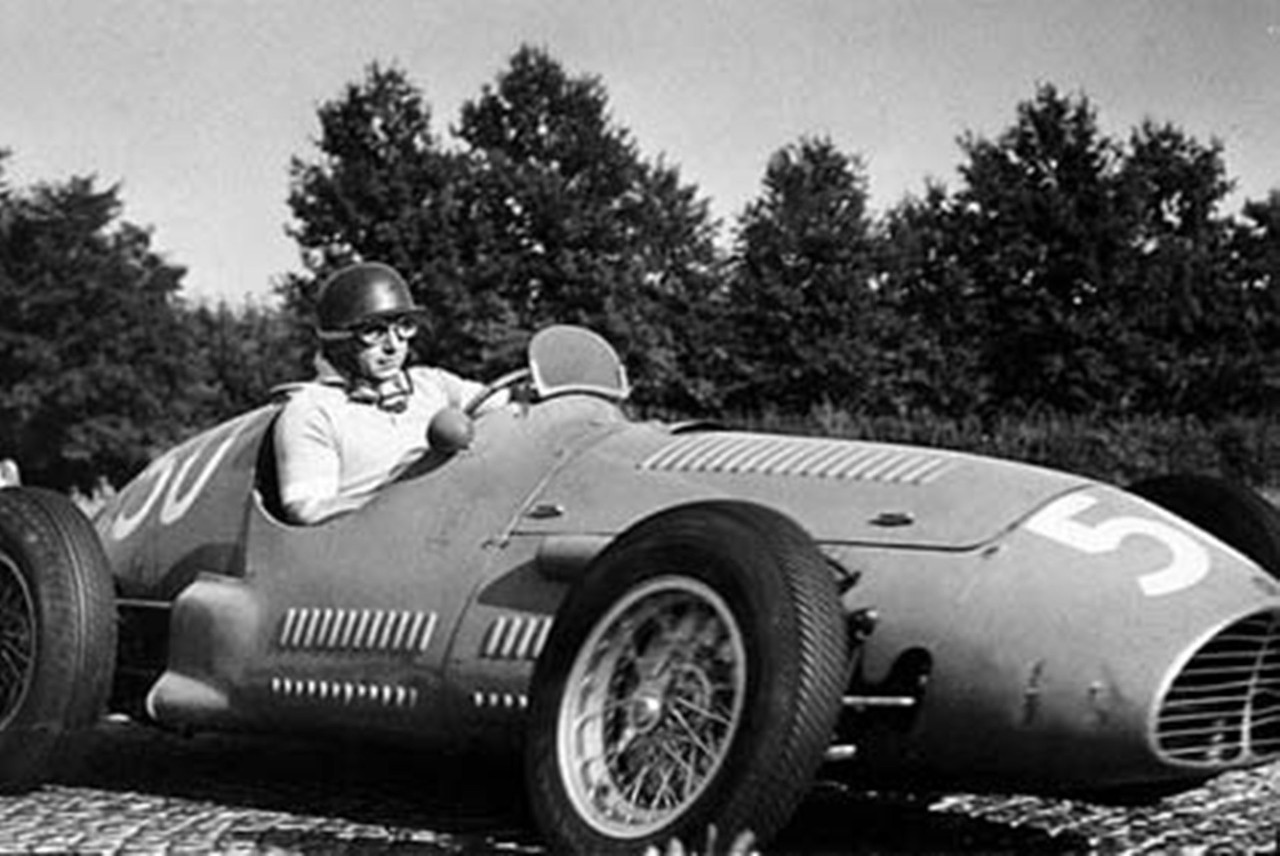 This racing driver has been crowned as one of the greatest of all time, having won the World Driver's Championships five times. This is a record that stood for 47 years until he was beaten by Michael Schumacher.
Fangio dominated the first decade of Formula One racing, so it's no wonder he features the Formula One hall of fame. Fangio's father emigrated to Argentina from Chieti, where he worked in the building trade.
11. Want to hear a little more music? How about Enrico Nicola (aka Henry) Mancini's Hollywood tunes?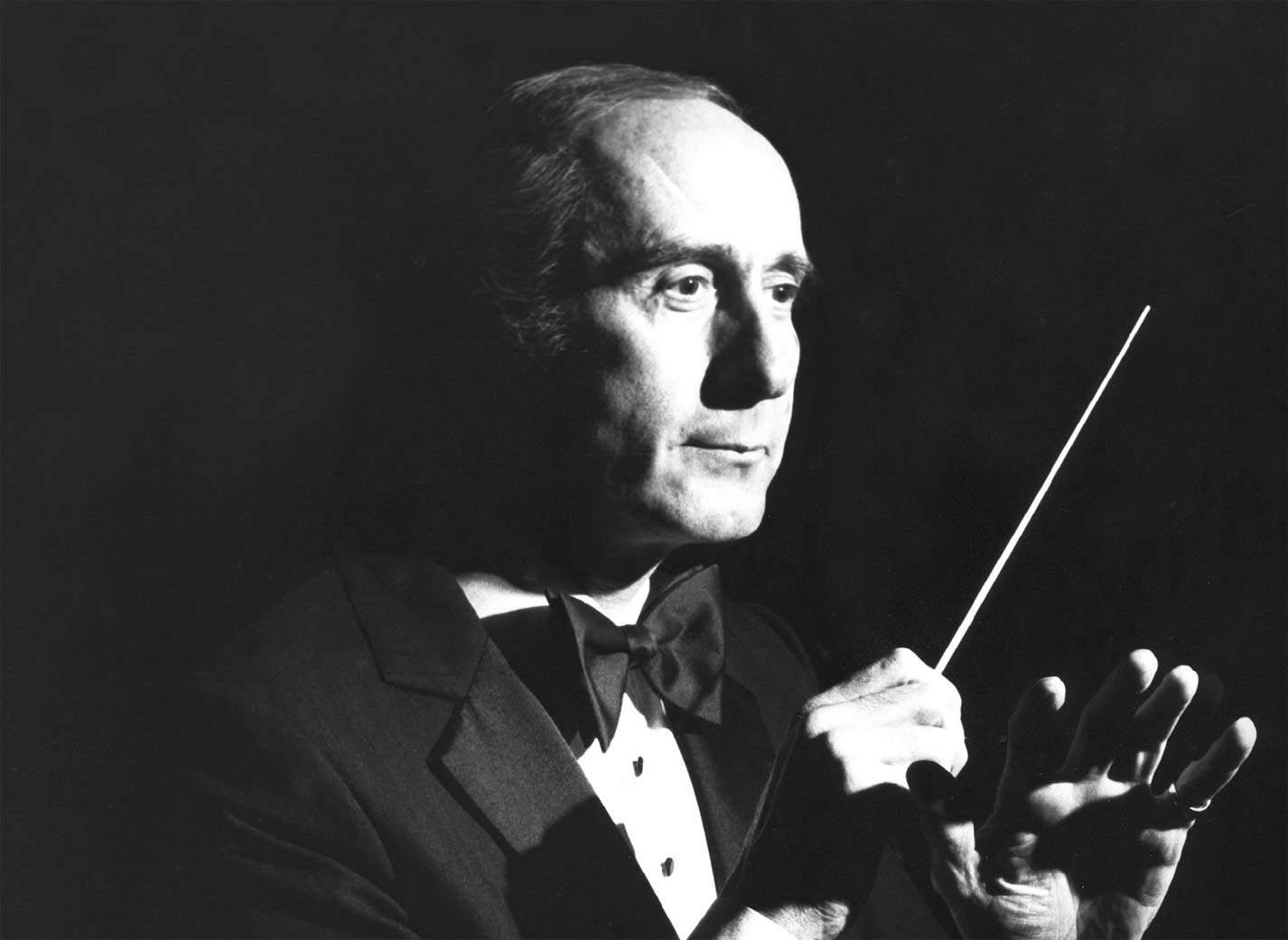 Listened to the songs of The Pink Panther Show or Breakfast at Tiffany's? Mancini wrote both these famous scores.
He went on to become 'house arranger' for Hollywood studios and worked on more than 100 films over the course of his career.
Mancini's parents both immigrated from Abruzzo to Little Italy in Cleveland where Mancini was born in 1924.
12. If Alfredo Cocozza doesn't ring a bell, perhaps you've listened to Mario Lanza in his epic, "The Great Caruso"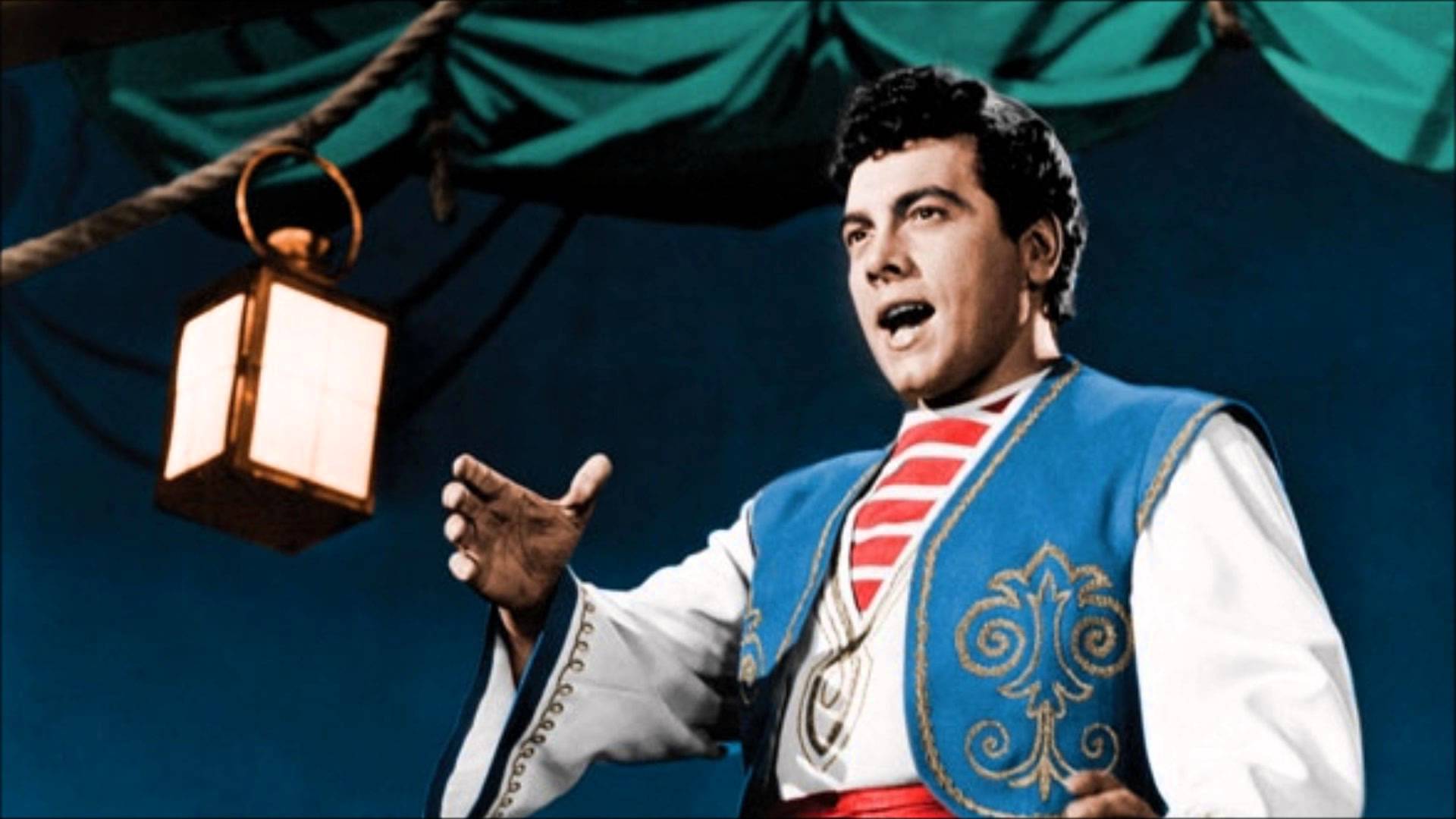 An American tenor, actor and Hollywood film star of Abruzzi ancestry, Mario Lanza's voice was crowned as 'the voice of the century'.
He had admirers worldwide, including the likes of Frank Sinatra.
His Italian parents were of Abruzzese-Molisan descent, his mother from Pescara and his father from Filignano.
13. John Fante American novelist leads us on a road to Abruzzo
Writer of the American classic 'Ask the Dust', a semi-autobiographical novel that features his alter-ego Arturo Bandini. Fante's gritty writing style influenced the likes of Charles Bukowski.
Fante was born in Colorado in 1909 to his father Nicola Fante from Torricella Peligna in Abruzzo, and his mother who was of Lucanian descent.
14. Susan Lucci, Emmy award winner for best actress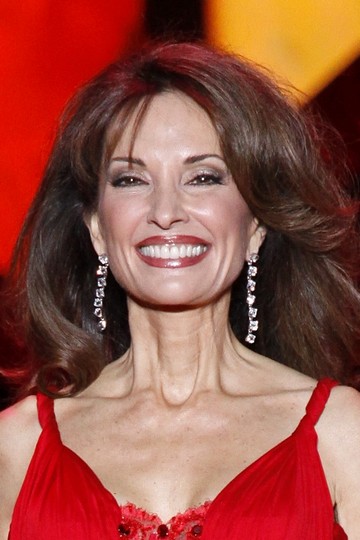 Susan Lucci is an American actress, television host, author and entrepreneur, known , among others, for her prominent roles in major American soap operas.
Her father was born in New York to Italian parents, while her mother was born in Pennsylvania, with Swedish and German ancestry.
But it is thanks to her paternal grandfather that Susan has ties to Abruzzo, in particular Tagliacozzo, the birthplace of Nazzareno Ciucci, later Lucci, who emigrated to America with his wife Rosaria D'Ilario, also Italian.
Unfortunately, I am not related to Susan Lucci, even though she has the same last name as me, but maybe one day we will meet.
15. Jimmy Garoppolo, the Abruzzese champion of American football

The Garoppolo's, from Italy, specifically from Vasto, Abruzzo, the country of origin of their ancestors , brought Latin charm to the United States, where mom Denise and dad Tony, an electrician by trade, along with their children moved years ago.

It is in a close-knit and dedicated family that Jimmy grows up, called Jimmy G. by all his friends, because of his too-long last name, passionate from an early age about football, he begins to play better and better, playing on the most prestigious teams , until he becomes a skilled quarterback, appreciated by all and becoming an idol of the fans.
Ready to Find Roots of your Own?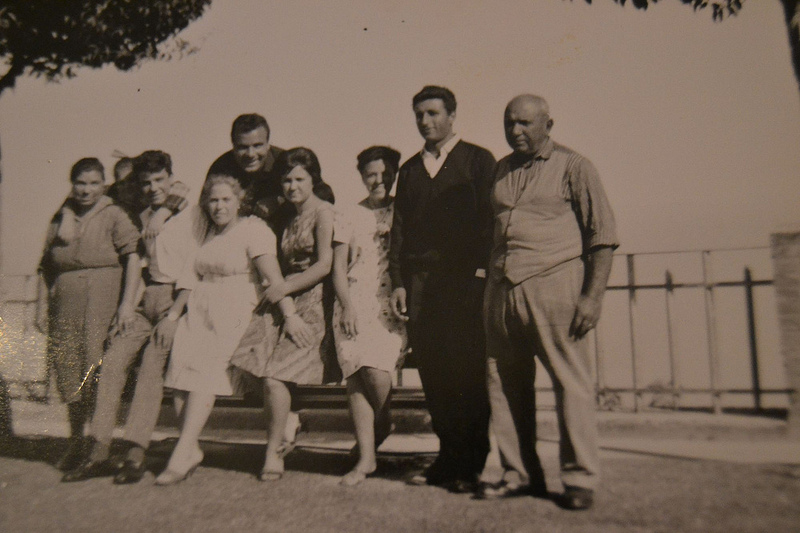 Do you claim Italian heritage to the Abruzzo region of Italy? Why not take an Ancestry Tour to reconnect with your Abruzzese roots? Get in touch today and find out how simple it is to trace your family history in Abruzzo—and if you're not ready to chat with us right now, sign up for our free email course to learn everything you need to know to plan your tour of Abruzzo today.