Located in central Italy, Abruzzo is a beautiful region known for its diverse scenery, relaxed lifestyle, and great food tradition. Many people are not aware that it's only two hours away from Rome and holds a strong wine tradition, easily comparable to the one of much more blazoned places such as Tuscany or other wine regions in the country.
Its landscape, dominated by rolling foothills, is perfectly suited for vineyards: these vine-striped hills extend from the mountains towards the Adriatic Sea and create the best scenarios.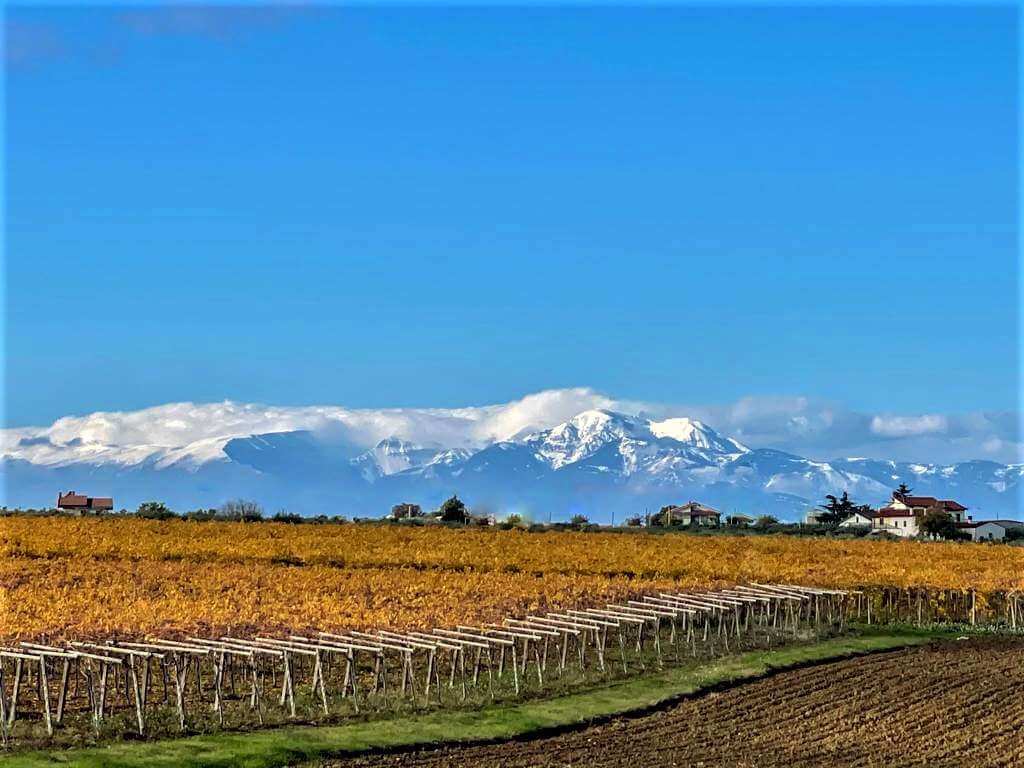 Photo credit: Fontefico Winery
AAbruzzo makes more than 3 million hectoliters (79 million gallons) of wine, and almost 30,000 hectares (74,000 acres) of land are cultivated with vines. which is the 2.7% of the total surface of the region, more than the Italian average of 2.1% (source: ISTAT, Istituto Nazionale di Statistica).
THE MOST POPULAR ABRUZZO WINES
Abruzzo is home to one DOCG (Appellation of Controlled and Guaranteed Origin, the highest quality level) – Montepulciano d'Abruzzo Colline Teramane – and three DOC (Appellation of Controlled Origin) wine designations. The red Montepulciano d'Abruzzo, the rosè Cerasuolo d'Abruzzo – which comes from the same grapes – and the white Trebbiano d'Abruzzo are the most recognized varieties.
Montepulciano d'Abruzzo Colline Teramane (DOCG) is one of Italy's most famous vintages. Colline Teramane means hills of Teramo, an area with a special climate and soil structure, located between the mountains of the Gran Sasso National Park and the coast. It's the home of this great red wine, that requires an ageing period of 24 months, of which a minimum of 12 months in chestnut or oak barrels and 6 months in the bottle. If you spot a "riserva" or "superiore" designation, it means you're getting 100% Montepulciano grapes, with no blending.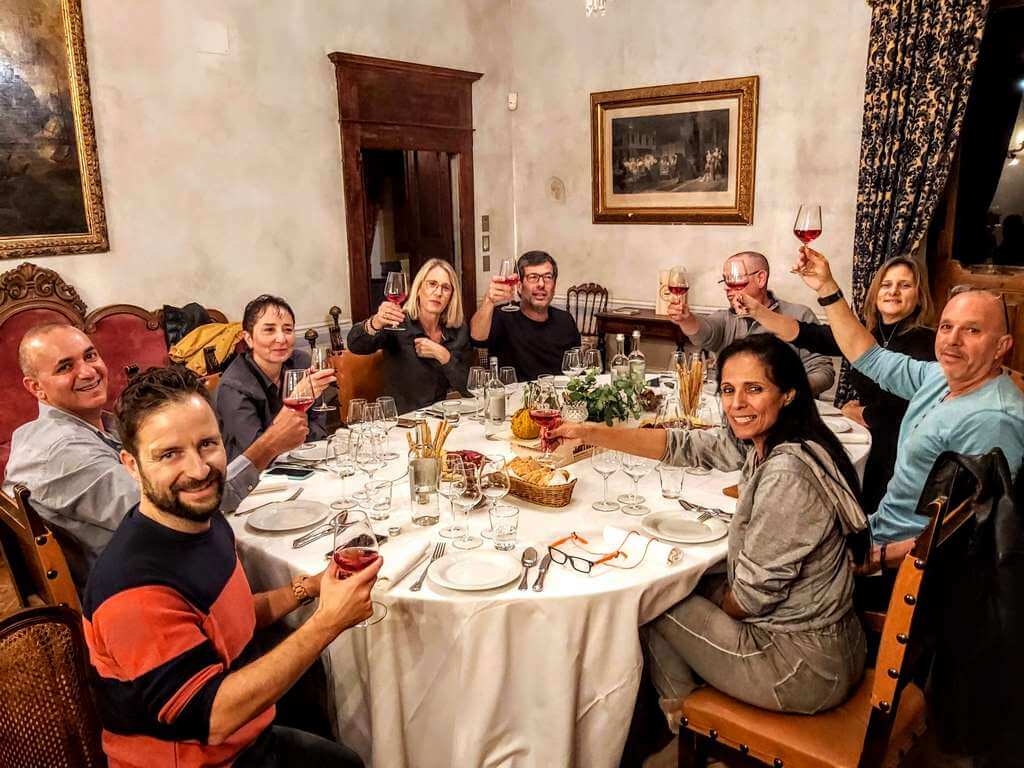 MONTEPULCIANO D'ABRUZZO: ABRUZZO AMBASSADOR
Montepulciano d'Abruzzo (DOC) is simply the star of the stage, and it has been defined as the ambassador of the region abroad, especially in the US and in Germany, where it is the most famous wine of central and southern Italy and perceived as a product of excellence.
This research, published by one of the main Italian newspapers, shows that in the US the 25% of the interviewed people know Abruzzo and the 24% specifically know this wine, and these values are even higher in Germany (56% and 45%).
There are at least 3 millions people who drink Montepulciano d'Abruzzo between New York, Texas and California (10% of wine consumers), and 6 millions in Germany (18%).
It is considered as a "traditional/classic" wine but at the same time a symbol of excellence, and in the two countries it is spontaneously mentioned as the 4th Italian red wine among all the others, which is particularly relevant if we consider that both in the US and in Germany "brand awareness" is the first driver when choosing a wine.
In the US Montepulciano d'Abruzzo is mostly consumed out of home: 1 person out of 4 drinks it at restaurants, and the 36% of the people drink it during meals.
Even if you can basically find a bottle for any budget you have, it is interesting to notice that in the 184 US restaurants included in the research, more than the 50% of the wines from Abruzzo are sold at more than 130$, and among them the 30% are over 300$. This is to confirm how deeply these bottles are loved and considered of great quality.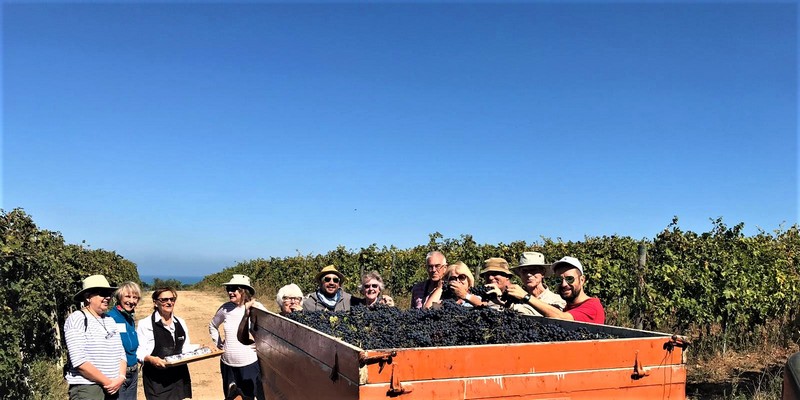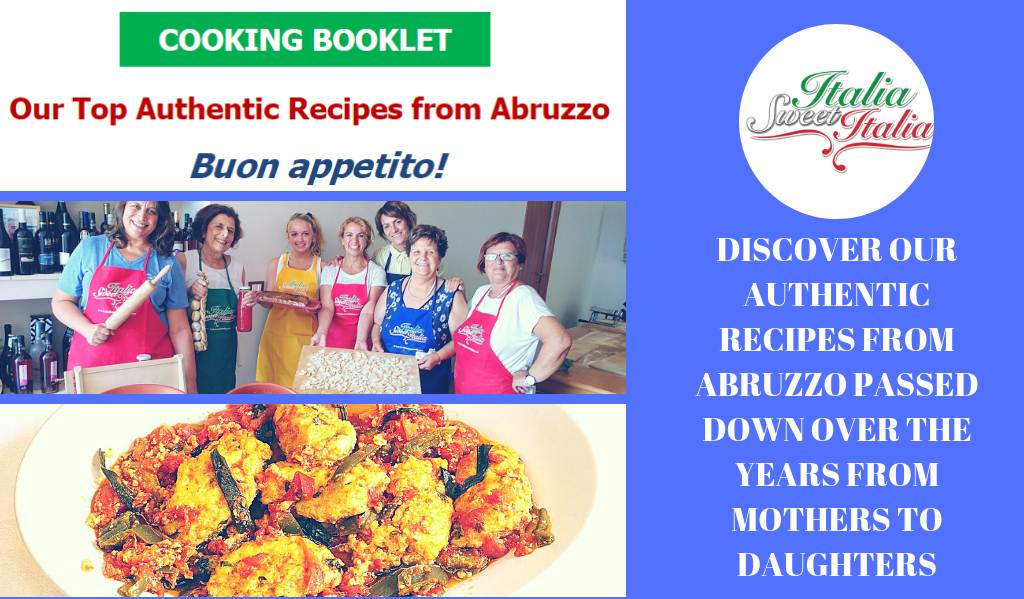 CERASUOLO D'ABRUZZO: POTENTIALLY THE REAL FLAG OF ABRUZZO'S WINES
The same grapes used to make Montepulciano d'Abruzzo contribute to the production of Cerasuolo d'Abruzzo (DOC), that means cherry red. It is a rosè wine and another typical product of the region. You can enjoy it while eating fish dishes, because of its freshness and delicate, fruity and pleasant fragrance. It can also be a great drink to accompany pizza or a fresh aperitif during the hot summer nights.
If you are from the US you would probably consider this wine as a "light red", because we know that in America a typical rosè is usually lighter than Cerasuolo, which is more intense and darker as it comes from the Montepulciano grapes, particularly rich in polyphenols and anthocyanins, well above the average. This also makes it even more special, as it is the only rosè wine that gets better over tim.
My favorite is produced by my friends Nicola and Emanuele, owners of the Fontefico winery, a beautiful place that you can visit during the majority of our tours, to enjoy a tasting and also a grape harvesting experience (if you are interested in this kind of activity, we have a dedicated tour).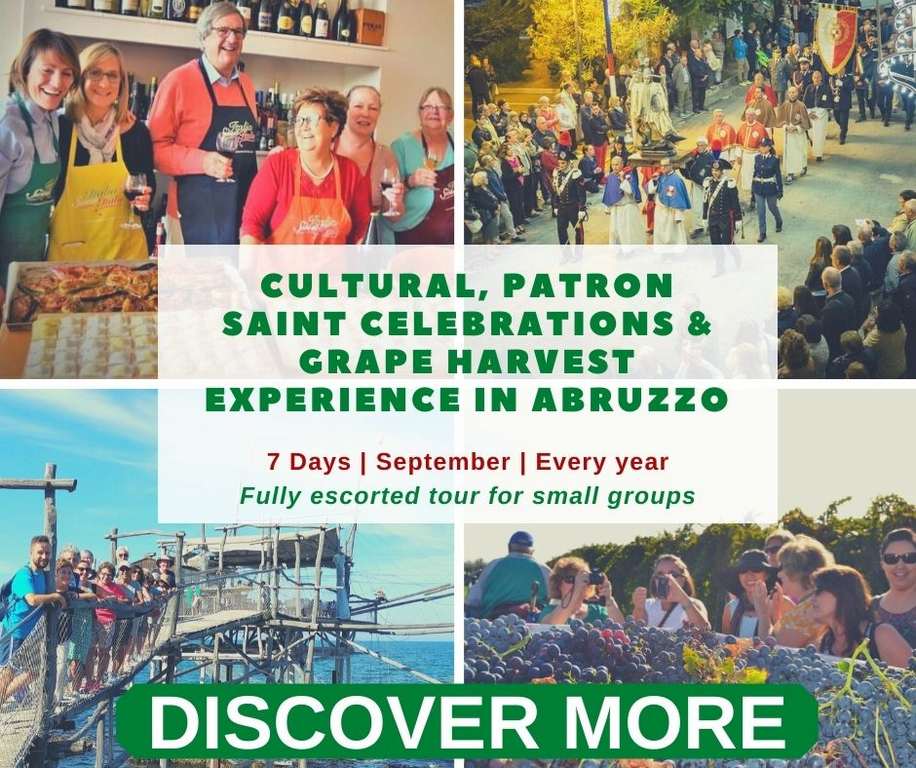 Cerasuolo is simply unique, there are no other similar wines, and it is made only in Abruzzo. It comes from a single grape variety that should have its own category, it is the only rosè wine in the world that can age, it is great to drink even during winter (in general rosè are considered summer wines), it can be matched to both meat and fish, and it is perfect for pairing with arrosticini and pizza. I really think it could become the real flag of Abruzzo's wines.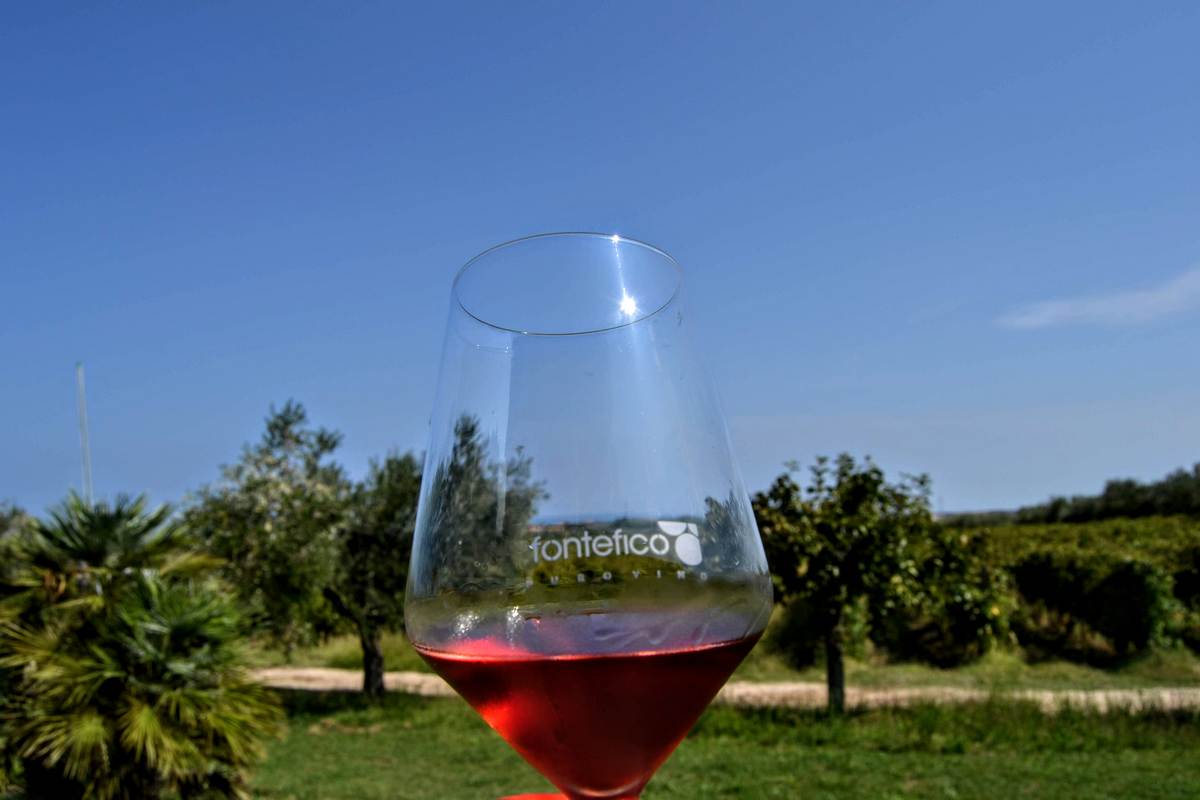 ABRUZZO WHITE WINES
Trebbiano d'Abruzzo (DOC) is a dry and light white wine with fruity flavours. 
Talking about the whites, don't miss the chance to taste a glass of Pecorino, personally one of my favorites because of its freshness and fruitiness, Passerina and Coccociola.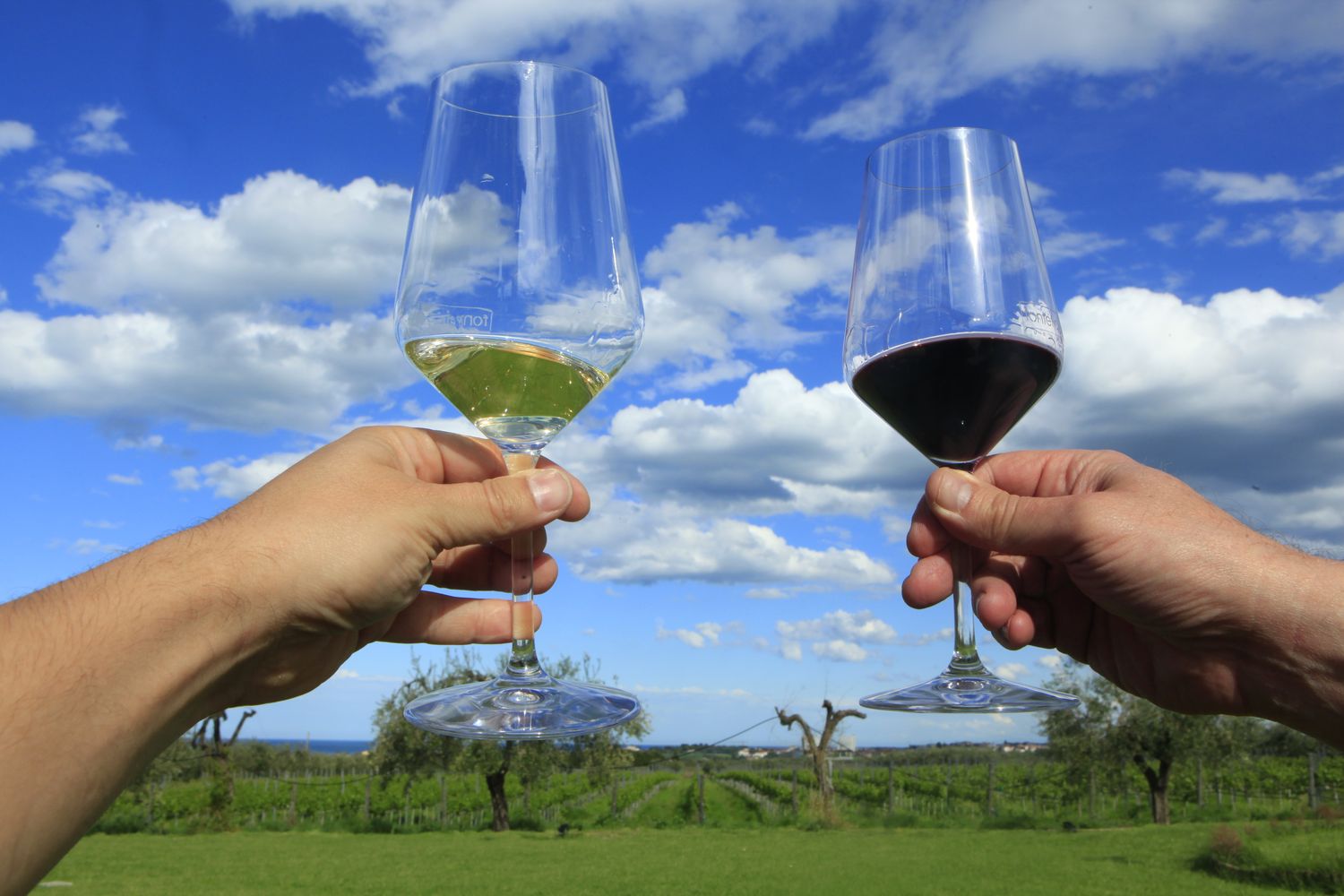 WINE CLASSIFICATION, A REGIONAL OR TERRITORIAL MATTER?
We decided to talk about DOC and DOCG setting up the discussion about certifications at a normative level (which also include other classifications such as IGP and IGT, connected to the territory) but it is important to understand that these "labels" are purely connected to political choices and on field marketing made by the regions. For example, in Tuscany, with the same grape – Sangiovese – they produce many wines (such as Chianti, Brunello di Montalcino, Morellino di Scansano) which have different names according to where they are produced, in order to enhance their geo-climatic peculiarities that reflect on the wines. 
On the other hand, Abruzzo decided to adopt a single naming – Montepulciano – for wines produced with the same grape  in the whole region. Of course it is clear that in the different areas, the same grape has diverse properties: for example in the Teramo area Montepulciano d'Abruzzo is more spicy and with notes of red berries, in the Teatina coast it is smoother and more sapid, and in the Aquila area it is crispy, sharp, delicate, and almost acidulous.
Moreover, our region wanted to make it very easy to spot wines of higher quality by recognizing the additional DOC Superiore classification for wines which meet even stronger requirements and, indeed, super high quality. This can be assigned to white wines and Cerasuolo. With regards to Montepulciano d'Abruzzo, the next step after the traditional DOC label is called Riserva: it requires a minimum of 2 years aging, of which at least 9 months in wood, as well as a higher organoleptic standard.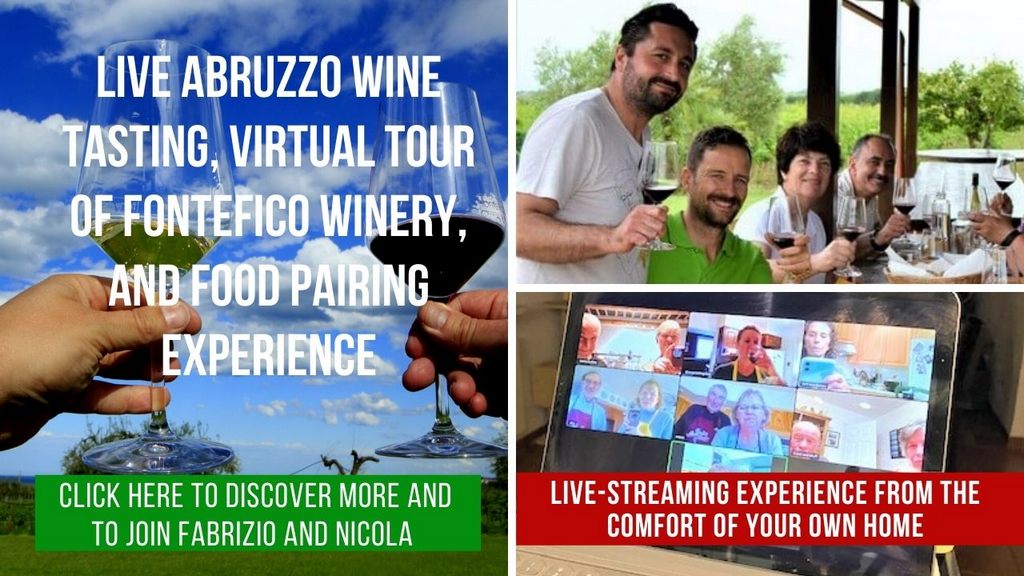 DESCRIBE ABRUZZO WINES WITH 2 ADJECTIVES
I was curious to know how a wine producer would define the main Abruzzo wines with only two adjectives for each one, so I asked some friends and wine makers to make this exercise.
Here you can find their answers and I hope that it could be helpful to make your selection.
Wines

Nicola 

(Fontefico Winery)

Chiara

(Ciavolich Winery)

 

Montepulciano d'Abruzzo

Well-balanced  

Long-lived

 Austere

Restless

 
 

Cerasuolo d'Abruzzo

Unique 

Versatile

Endearing 

Kind
 
 

Trebbiano d'Abruzzo

Historic 

Romantic

Elegant  

Well-balanced
 
 

Pecorino

Bold 

Crispy

Raw 

Seductive
 
 

Passerina

Delicate 

Immediate 

Essential 

Straightforward
 
 
If you have tasted these wines, and want to let me know your opinion, please tell me the adjectives you would describe them with by writing a comment below.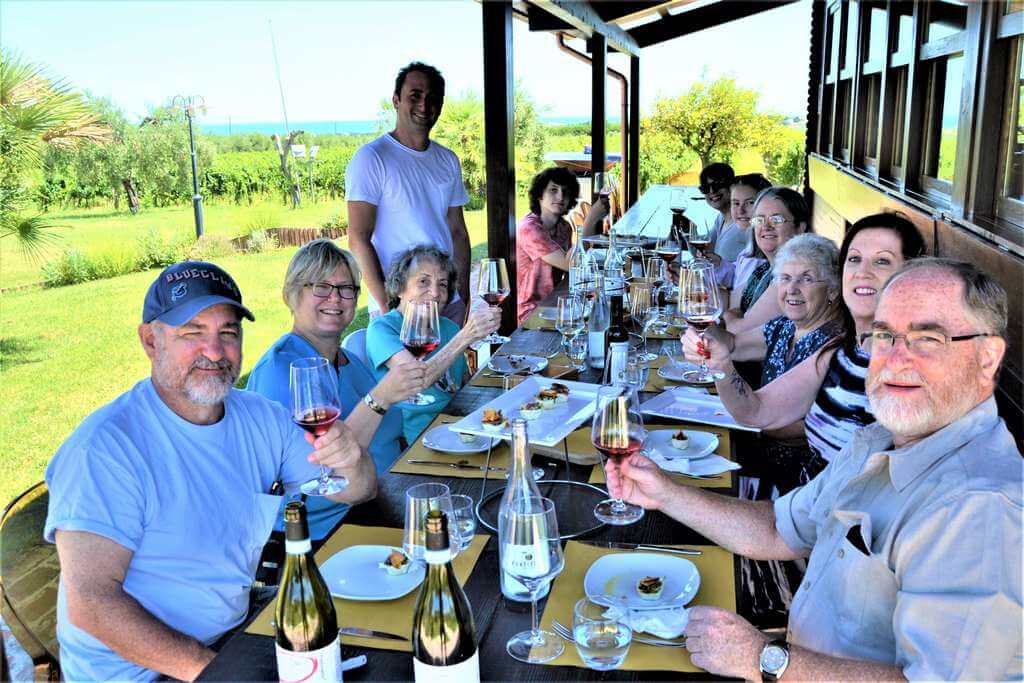 MY FAVORITE ABRUZZO WINERIES FOR WINE TASTING EXPERIENCES
Below and at this link you can find my personal short list of favorite wineries to have a memorable wine tasting experience selected according to:
The quality and variety of wines

The humanity and passion about wines of the producers and their collaborators 

The location (historical sites, landscapes with mountains and/or seaview sand hills)
You can decide to visit them by yourself or during our cultural, culinary and wine tasting tours that you can discover here.  

READY TO TRAVEL TO ITALY WITH US?
Get in touch today to help bring your dream tour into focus. If you are looking for something we didn't mention in the article, let us know!
And if you're not quite ready to make an inquiry, sign up for our free email course to learn everything you need to know about planning a tour of Abruzzo.
Ciao for now and cheers!
Fabrizio