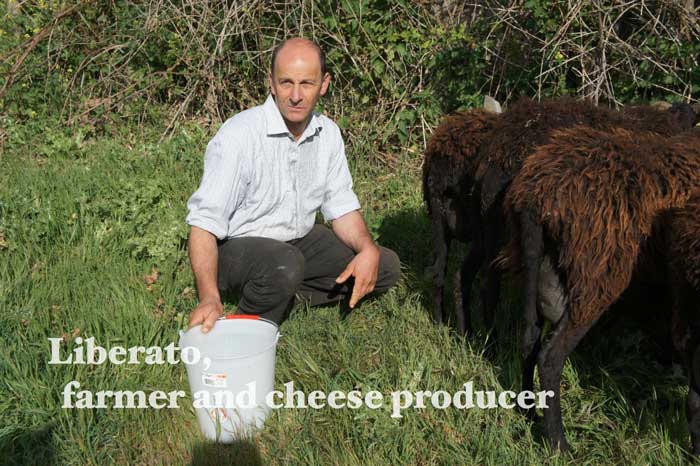 Today we'd like to introduce you to LIBERATO, farmer at the D'Andrea creamery in Abruzzo
Liberato lives in the green hills around Palmoli and is the owner of the D'Andrea creamery. He knows all the secrets of farming and he also makes the best fresh ricotta cheese we've ever tasted!
He's our special guide for the Milking sheep and cheese making Experience, he accompanies our guests to his cheese factory and helps them understand how to milk sheep and to prepare fresh ricotta cheese.
Liberato's favorite food: Arrosticini 
Francesca's favorite dessert: Fiadone (a cake made with ricotta cheese and eggs inside a pastry)     
Francesca's favorite wine: Molise DOC Falanghina
Why is it worth visiting Abruzzo?
"Because it's an incredibly green region and it's perfect for breeding sheep and consequently to make a delicious ricotta cheese!"