Multigenerational trips – vacations spent with parents, siblings, kids, grandkids, and assorted family members of different generations – became a trend in the last few years, and Italy has always been one of the best destinations for this kind of holiday: the country offers a wide range of activities to choose from, suitable for every age and need.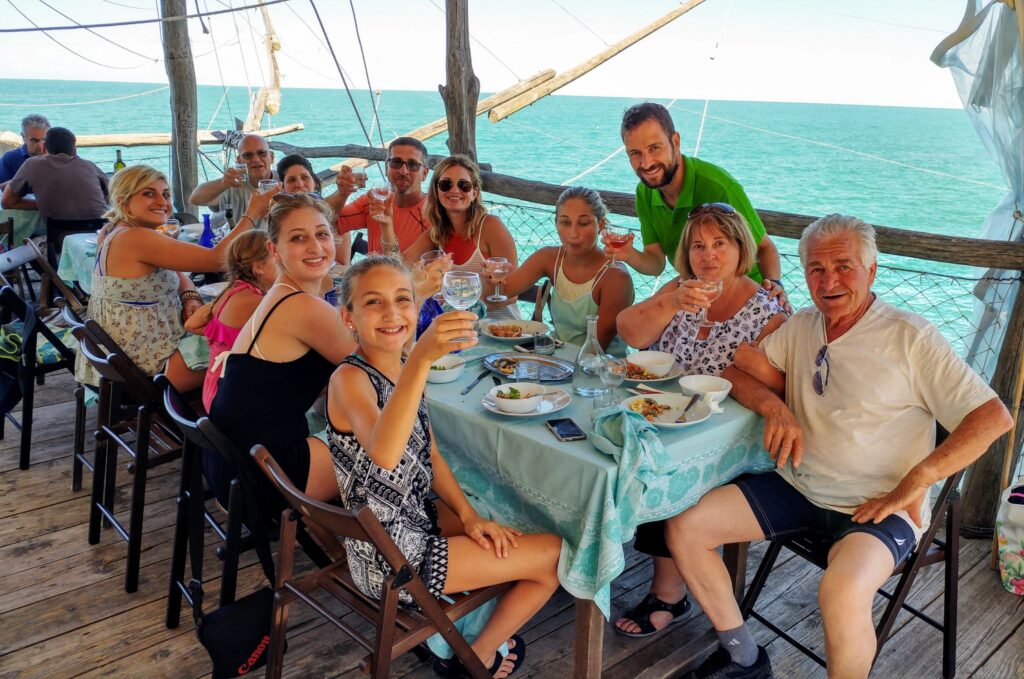 If you and your relatives are geographically separated and want to reconnect, or would like to celebrate a special event like a birthday, anniversary or graduation, we would be very happy to organize a tailored tour and bring all of you to Abruzzo, making sure everyone will have fun, relax, and discover one of the best regions to experience Italian culture and lifestyle at its most authentic. It's going to be one in a lifetime trip and a great family vacation!
And if you have family roots over here or distant connections, we will make sure you will get in touch with them. We can build a personalized trip based on your interests and desires, starting from the experiences we collect over the years. We know that this kind of vacation has its challenges but at the same time we love to see younger and older relatives having the best time together and, at the same time, getting to know our traditions.
"Even though our trip was geared towards giving the children a "taste of Abruzzo", it was thoroughly enjoyed by all of us. We had a farm experience, hiking to an Eremo, canoeing at Punta Aderci, a visit to a castle, a trip to a winery, lunch on a trabocco and a visit to an Art Farm. It was a never ending roller coaster ride with a new experience at every corner." just stated Rose, a grandma that organized a multigenerational trip with us.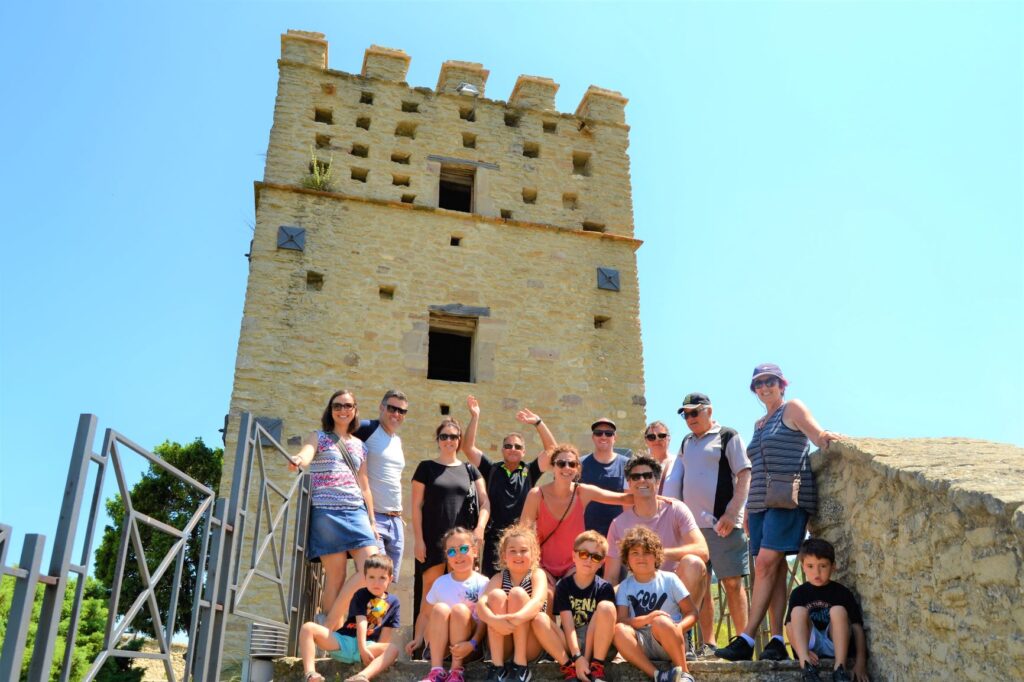 So, are you looking for the best places for family vacations and would like to get some fresh ideas?
We usually pick our guests up at the Eternal City as our region is just a short drive (2-3 hours) from it. You will have time for some guided tours as well as free time on your own to discover Rome with your kids.
And then…what about Abruzzo?
Just to make a picture of it, consider that it is the greenest region in Europe with three National Parks and many protected areas in the mountains and by the sea: it is a perfect location to experience a break from crowded cities and get immersed in the heart of nature.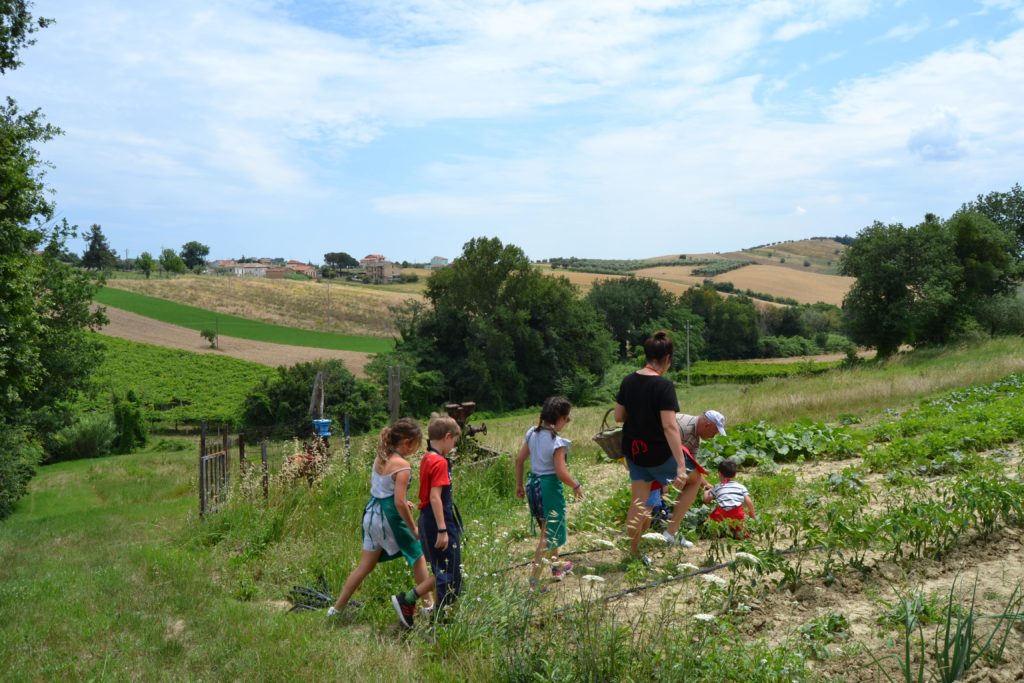 It has wonderful lakes, the Adriatic coastline, breathtaking mountain ranges, magical medieval towns, and all varieties of climate and landscapes, while still remaining one of the best preserved off-the-beaten-tracks destinations to many non-Italians (but also Italians).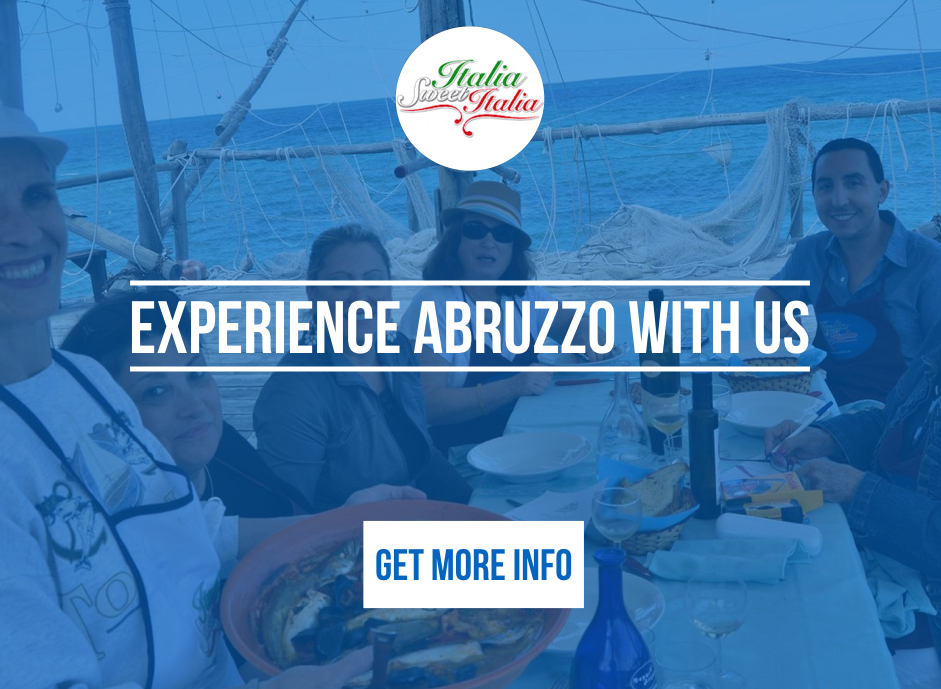 Our tours are totally customizable but always based on four pillars.
Fun and learning for all generations
Does what we mentioned sound too adventurous for older relatives? Don't worry: every spot we suggest includes a quieter option: for example, while the younger ones go hiking in the Majella National Park, grandparents can relax in the wellness center close to the farmhouse where the entire family could spend a few days.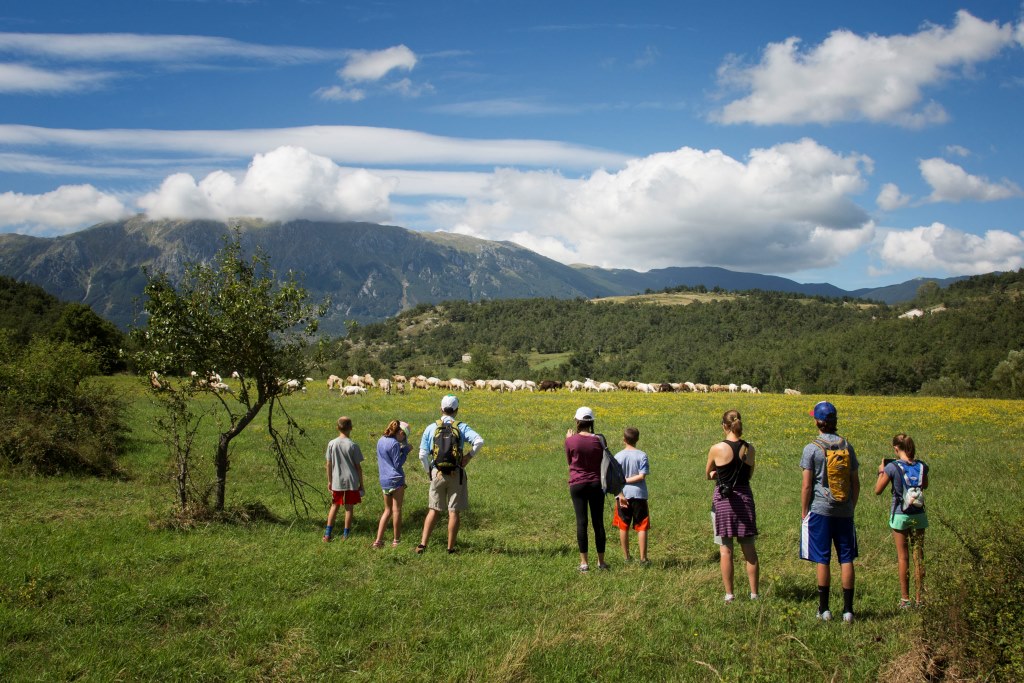 2. Get in touch with the locals
"We really got a taste of the local culture, and the people we worked with on the tours were very friendly and hospitable and made our trip an enjoyable, authentic experience." told us a family at the end of their vacation. Visiting the many charming little villages will make you discover how the locals live and what they value. On our way to our accommodation we can stop at Scanno, which is considered one of the most beautiful villages of Italy, a magical hill town in a very scenic location – surrounded by the forest, caressed by the lake that takes its name, with an historic center is a twist of alleys, streets, and ancient houses to explore, and Villalago, a tiny village located 15 minutes away from it, mostly known for the Hermitage of San Domenico, a small church surrounded by peace and the beauty of nature.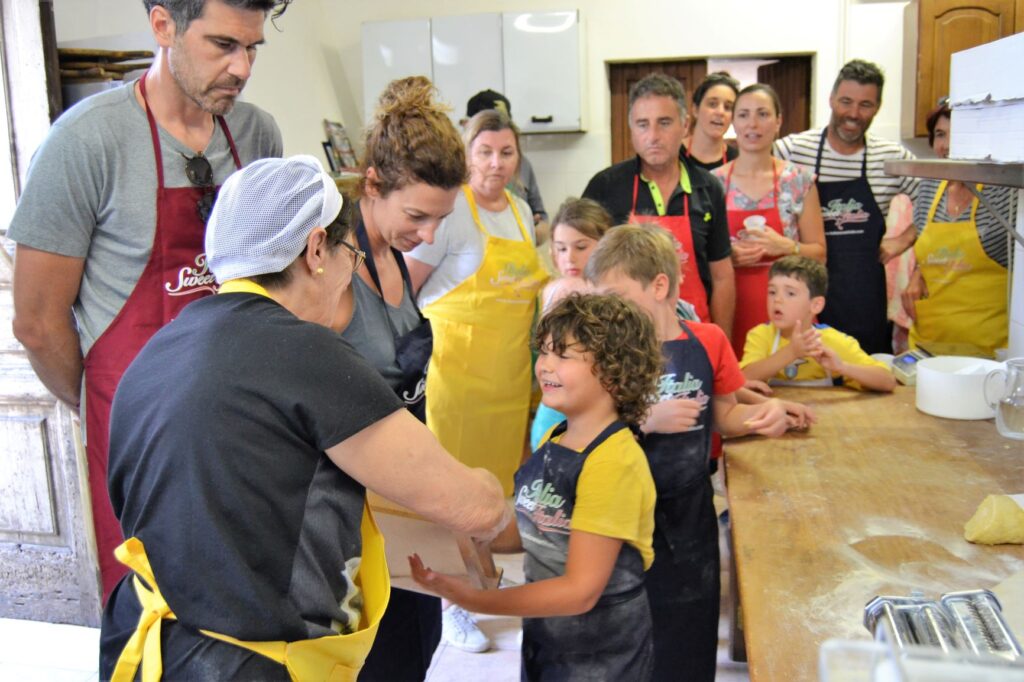 3. Relax by the sea
From the ancient Roman town of Vasto, which is is a stop-over of all our tours, you can explore the Trabocchi coast: 70 kilometers that stretches from Ortona to San Salvo in the province of Chieti, caressed by a blue sea and dotted by trabocchi, wooden platforms that extend into the sea, currently managed by generations of fisherman who converted them into restaurants. You can visit to this charming fishing houses, where you can take part into a fish cooking class and enjoy a wonderful meal suspended on the Adriatic Sea.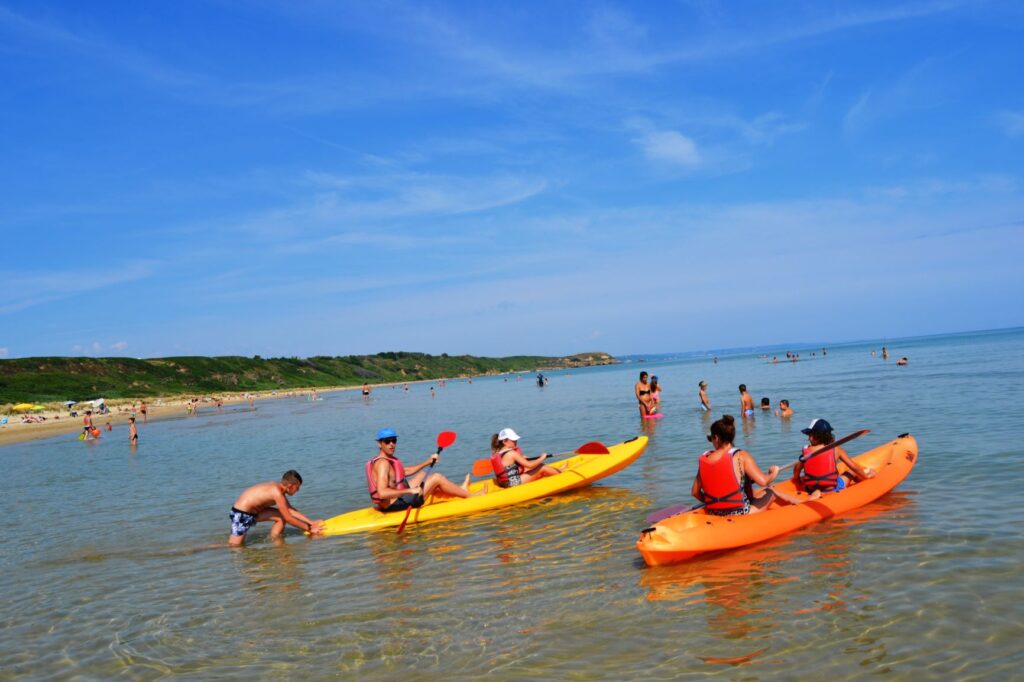 4. Enjoy the best food
And we are sure there's something that will make everyone agree: food! Abruzzo has a very diverse gastronomic heritage so you can learn a lot about authentic Italian culinary traditions and enjoy the best typical dishes.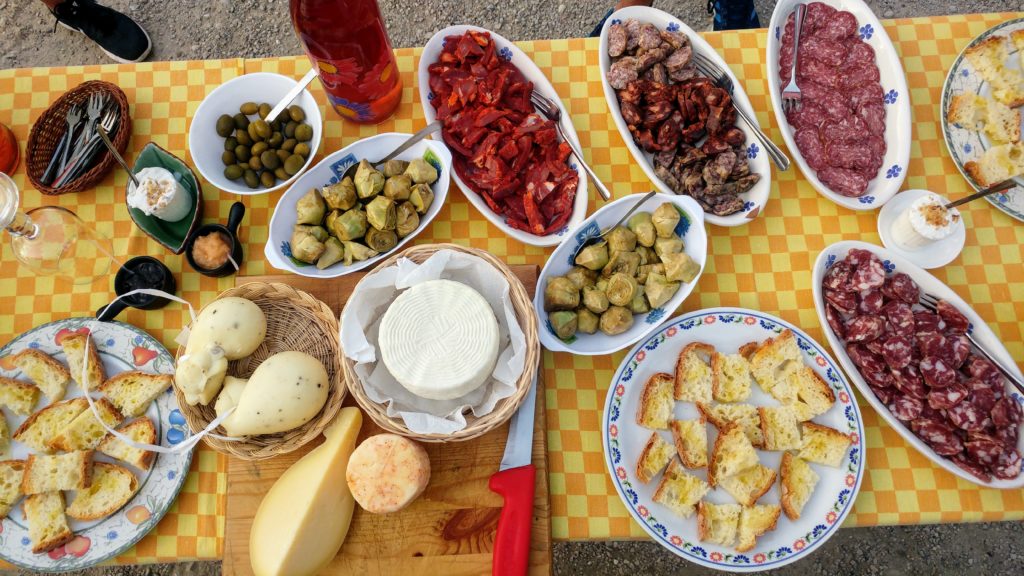 We just wanted to give you an idea of the vacation package we can organize for you: your family tour can include a wide range of activities, excursions and unique experiences.
You could spend a few days in the mountains, some others in a hotel or villa by the beach, or in a hilltop village. What about a magical hike on the highest points of the Apennines overlooking the Adriatic Sea, or tasting Montepulciano d'Abruzzo wine in a winery, while children enjoy a swimming pool surrounded by the vineyards?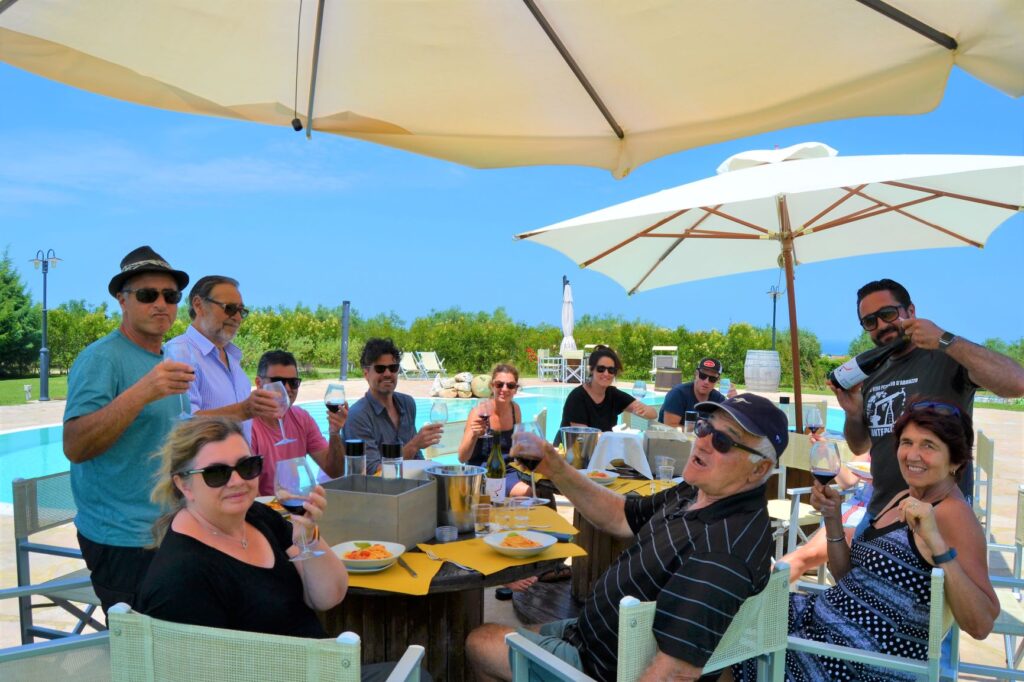 And we could also knock on the doors of our neighbors, and bring you to Molise or Puglia.
"Our vacation in Italia to celebrate our 50th Anniversary with our children and grandchildren, totaling 11 persons, has been absolutely wonderful. Italia Sweet Italia's attention to every detail made all of our trips very easy and enjoyable. From the bus trips to our destination to the actual venue for that day or days." said Sandy, who chose Italy and Abruzzo to celebrate her 50th anniversary.
These words make us very proud as according to us, the most important part of all our tours is the experience you will bring home with you, and this is especially true with multigenerational trips: we will do our best to create the best memories of our region and the surroundings, help you immerse yourself in our culture and traditions, let your kids discover the authentic Italy and, above all, strengthen your family bonds.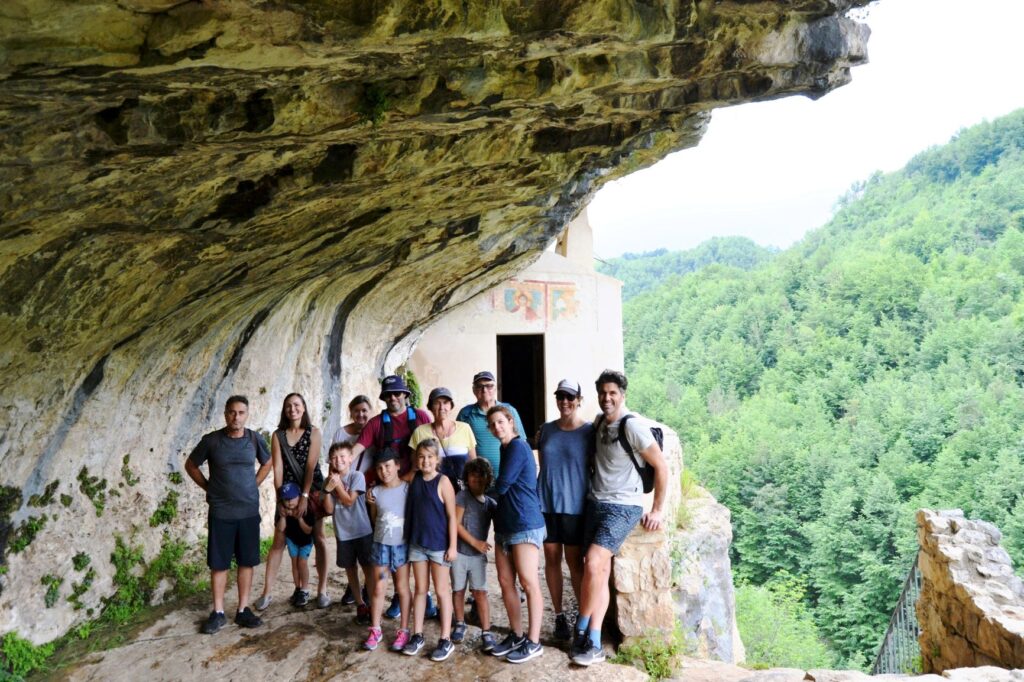 Whether you are a first-time traveler or a seasoned professional, contact us if you are looking for information, answers, and inspiration: we will help you organize the perfect trip for your whole family.
Watch this video to discover a similar past tour!