Did you know that Pasta, one of the world's most favourite and versatile foods, has its own day to celebrate? October 25 is known as World Pasta Day.
We have been eating pasta since at least 5,000 B.C., but this special recurrence was only established in 1995, when 40 International pasta makers gathered together for the World Pasta Congress, held in Rome.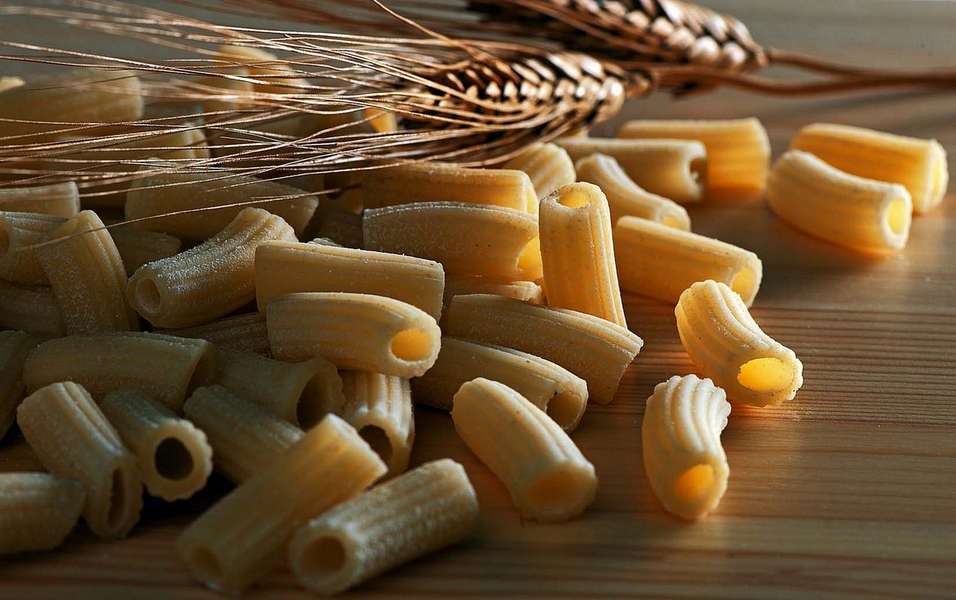 There are about 350 shapes of pasta.


Have you ever thought about how many you have tasted?

The average Italian eats 27 kg (around 60 pounds) of pasta per year.

That means eating at least a full dish every day (and sometimes more than one!).

"Al dente" pasta tastes better and keeps you full longer.

This happens because it takes longer to digest al dente pasta than overcooked pasta.

Here is a guide

to cook it in the right way. 

A typical portion is only 100 grams (0,22 pounds).

You don't have to prepare huge dishes, especially if you are planning to have a second course.

Most dried pastas are made with only two ingredients.

Flour and water, as simple as that! Of course there are specific kinds of pasta – such as the fresh ones – that are made with eggs too, but the standard ones are only a mix of these two ingredients.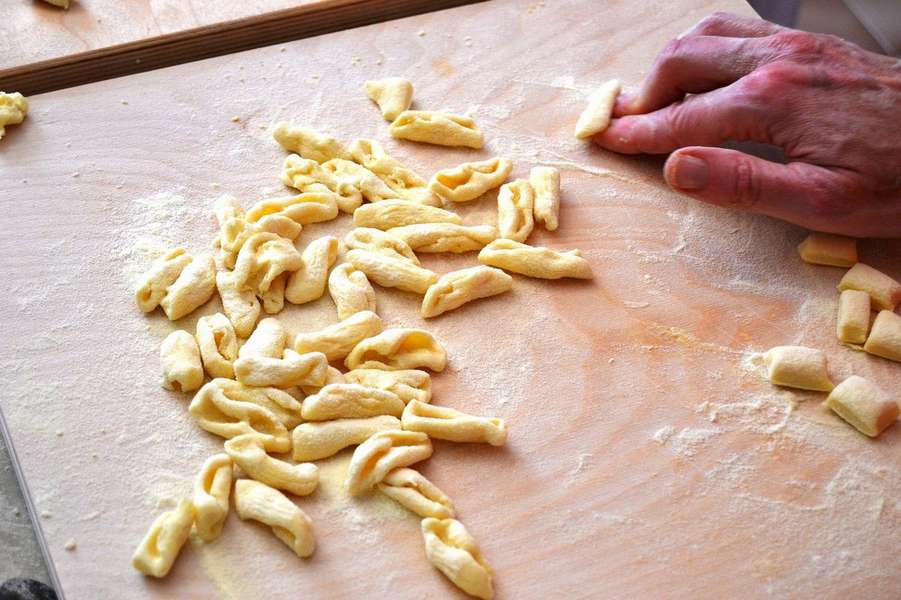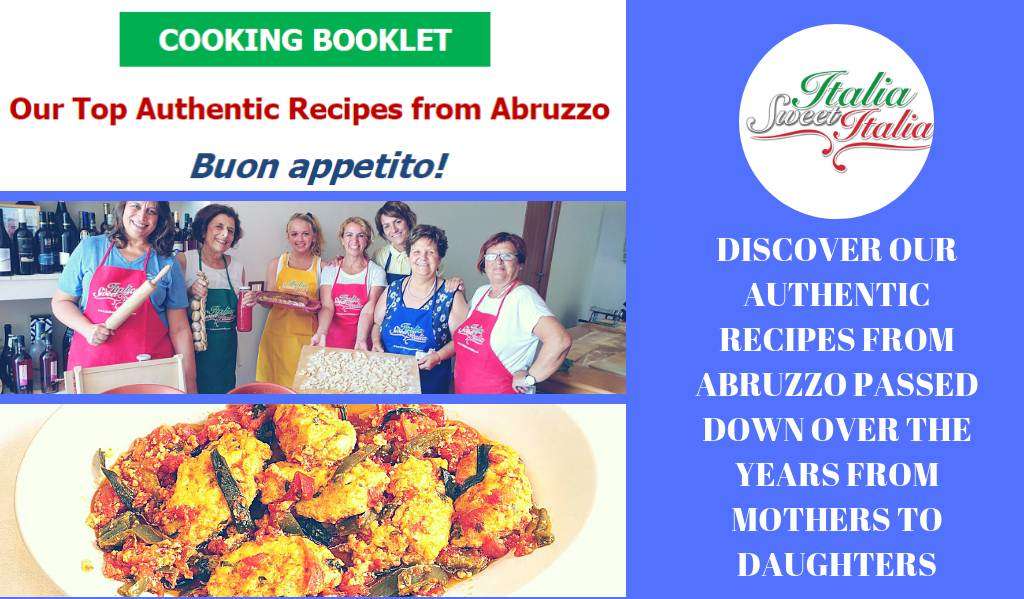 Abruzzo has a long history of pasta-making. Located in the Majella National Park, the village of Fara San Martino is known for the distinctive flavor and quality of its pasta. This is connected to the favorable weather conditions of the area and the good quality of the water that reaches the production sites directly from the mountain spring.
It is home to three of the most widely recognized high-end pasta brands, De Cecco, Delverde and Cocco, and many others.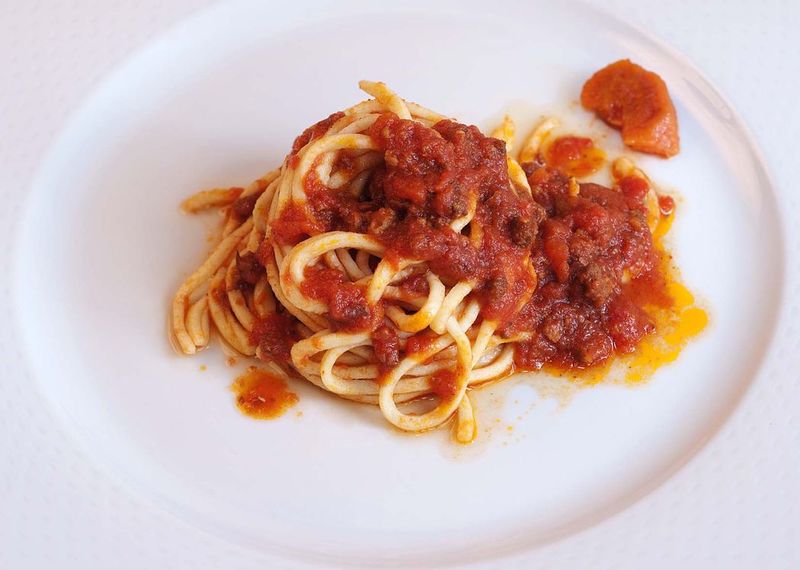 During our hands-on cooking classes we will prepare together home-made pasta and you will learn the best techniques to make it on your own. You will meet Fabrizio's mother and aunts who follow some authentic and traditional recipes that have been handed down through generations, such as maccheroni alla chitarra (an Abruzzo version of squared spaghetti) – my favorite ones – cavatelli or ravioli.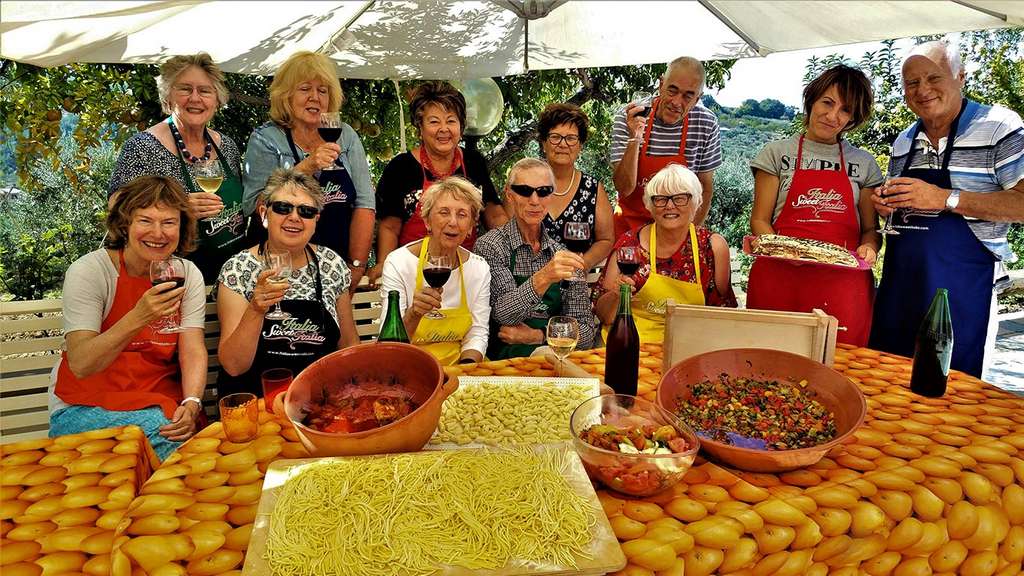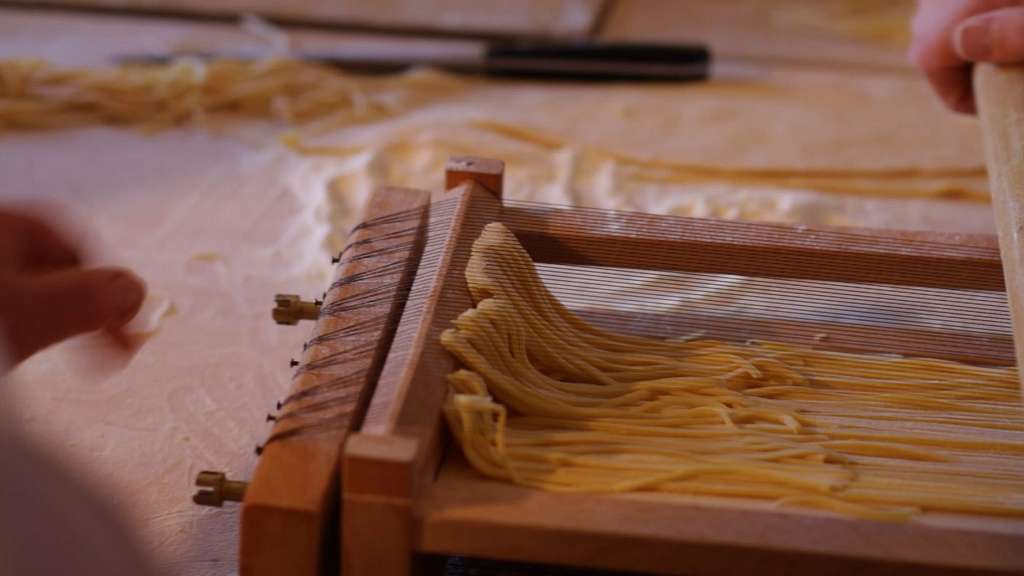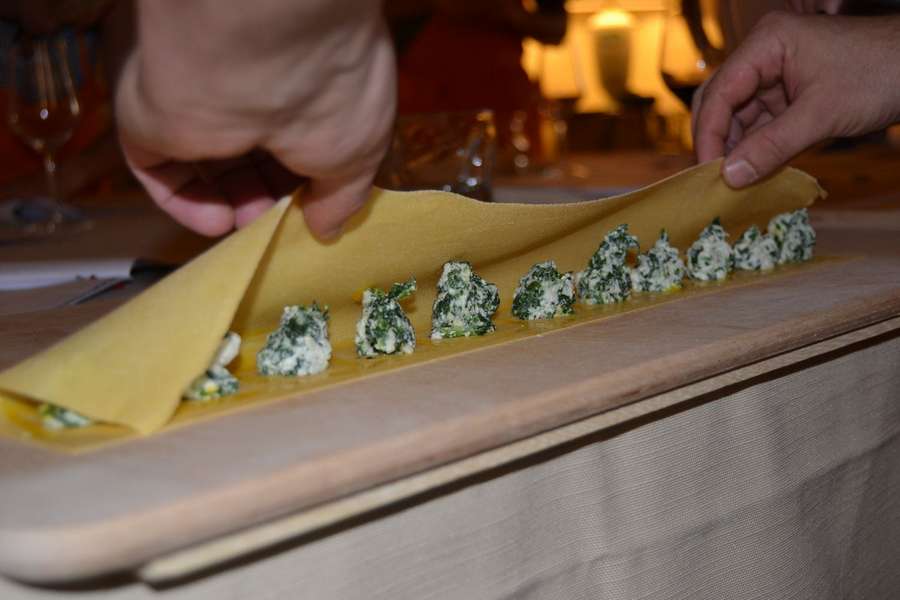 You just have to take part in one of our small groups or private cultural and culinary tours!
And let's not forget the importance of a good sauce. Every year, during summer time, many families, especially in the South of Italy, get together for a strong tradition of preparing homemade tomato sauces to be used during the whole year. If you choose this tour you have the opportunity to join us on this special occasion.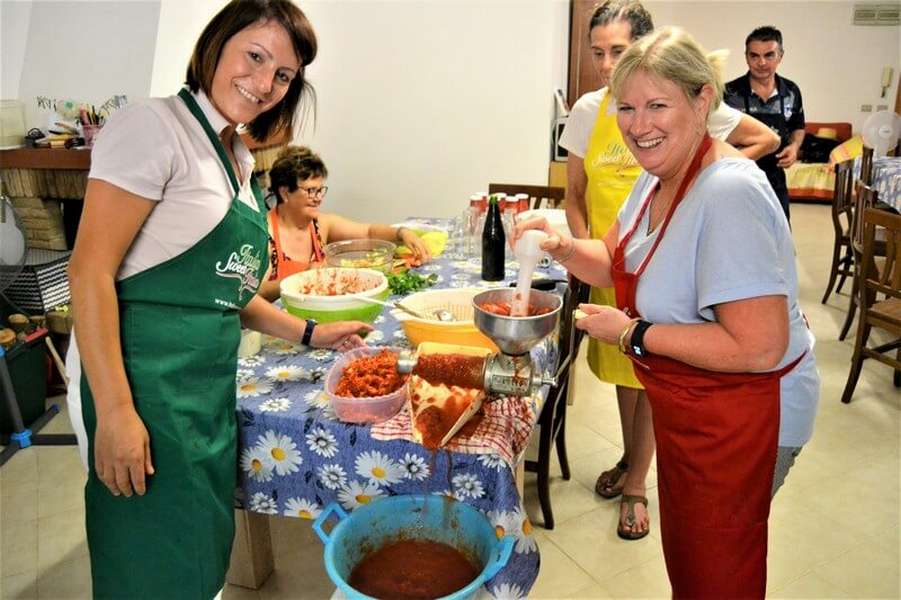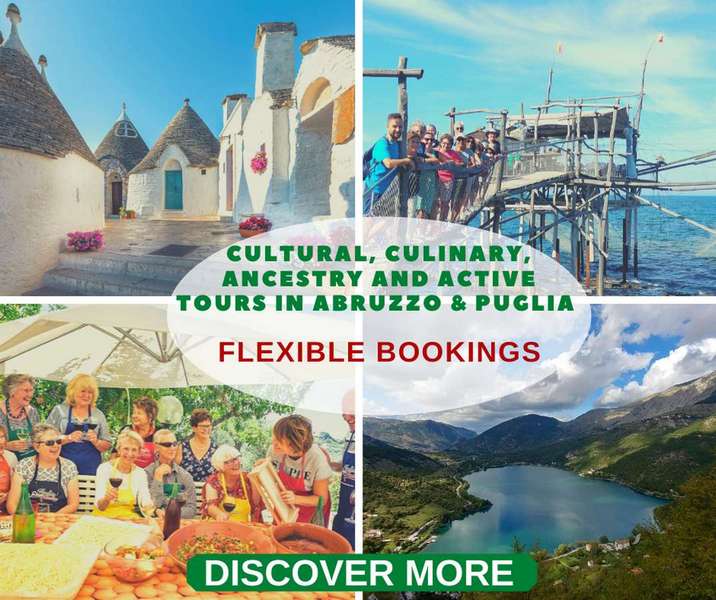 Ready to experience Abruzzo with us?
Get in touch today for more information about our region, we will help you understand what are the best options for your dream vacation! 
And if you're not quite ready to make an inquiry, sign up for our free email course to learn everything you need to know about planning a tour of Abruzzo, Puglia or Emilia Romagna.
Fabrizio, Founder & Tour Gyiude, Italia Sweet Italia