The pasta that is a symbol of Apulian, as well as Lucanian, gastronomy, is prepared with a very simple dough made from durum wheat flour (semolina), tepid water and salt, and derives its name precisely from the shape that resembles small ears.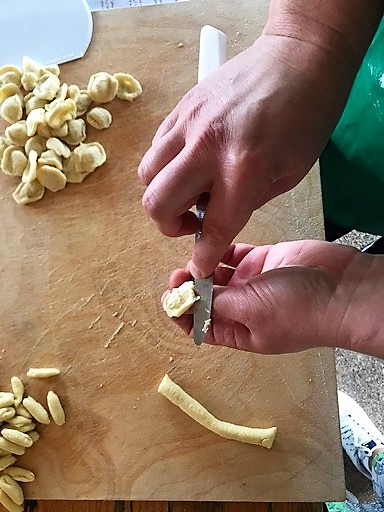 The size of the pasta, which is strictly handmade, is as large as 3/4 of an inch, although there are different sizes depending on the seasoning chosen.
Usually, the slightly larger ones are cooked with vegetables, while the slightly smaller ones with tomato sauce or meat sauce.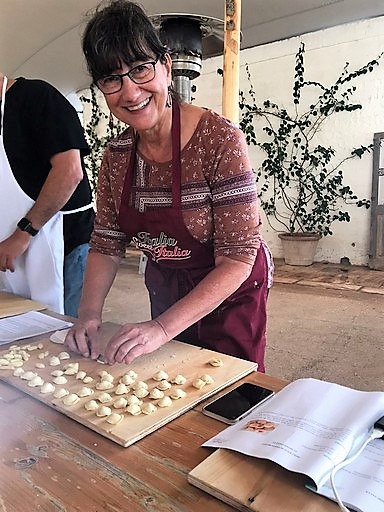 Orecchiette spread in Apulia between the 12th and 13th centuries, especially in Bari where they are still called in dialect the "strasc'nat," literally "strascinati," from the custom of "strascinare" the pasta with one's finger on a table to obtain a classic round and concave shape, although the origin still remains shrouded in mystery due to conflicting sources and accounts about their invention and arrival in Italy.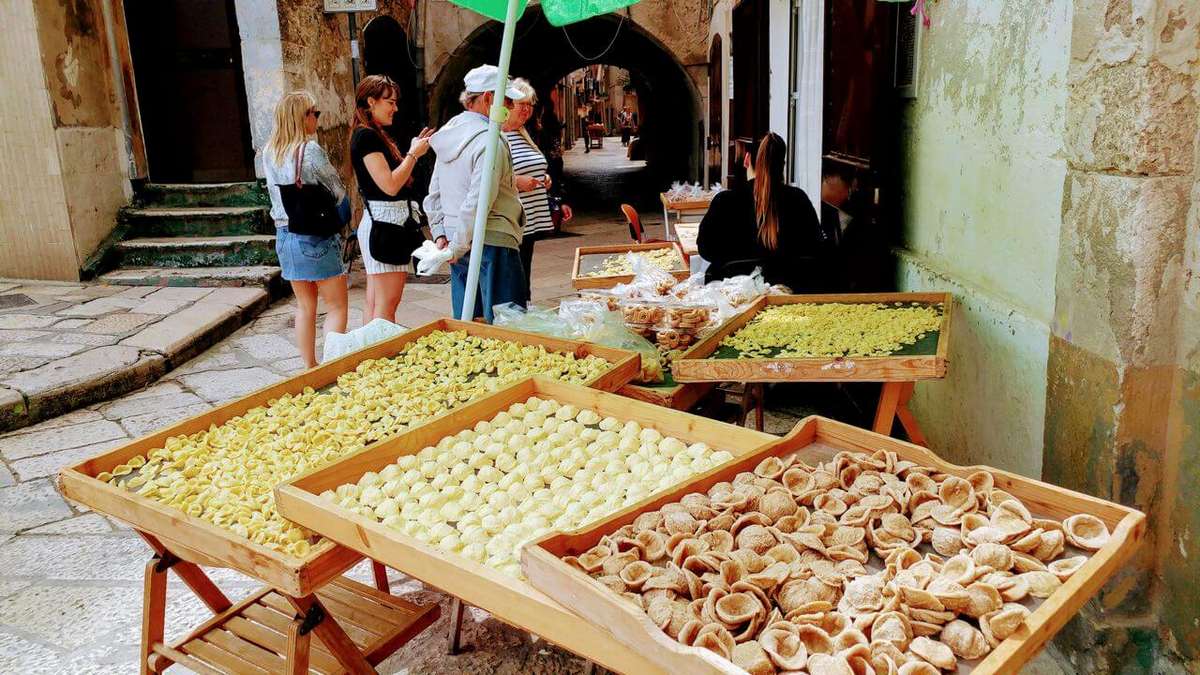 The most famous, are Bari's orecchiette alle cime di rapa (orecchiette pasta with turnip tops), since in the well-known city, it is common to see in the alleys of the historic center housewives intent on preparing the pasta not only for their family but also for tourists.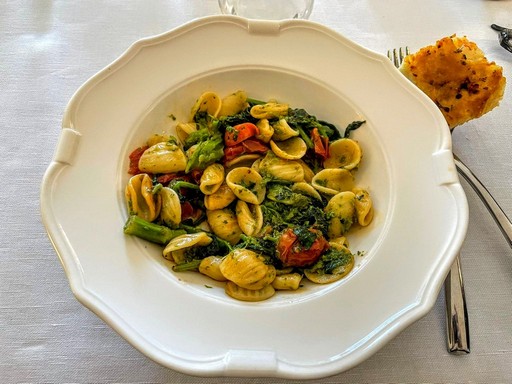 Are you getting hungry?
Do not miss the chance to taste this typical dish and see with your own eyes the manual skill with which it is prepared, and why not try it yourself, during our Abruzzo, Puglia and Matera tour!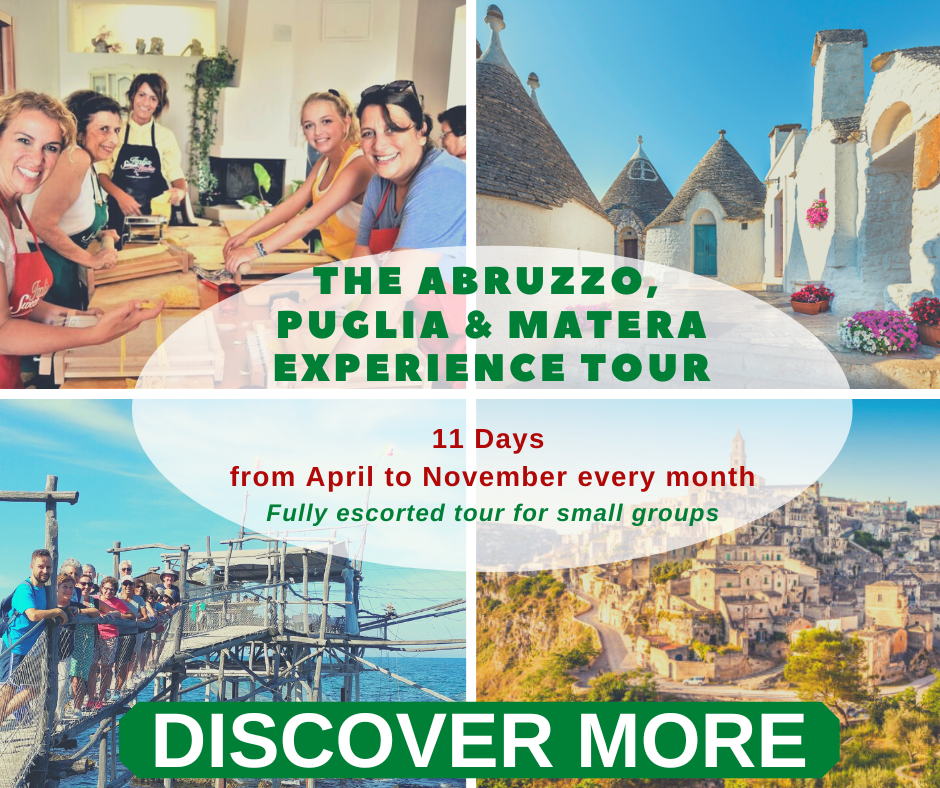 Ready to experience Puglia with us?
So if you're tired of the same-old same-old city tours of Rome or Venice, why not experience the authentic Italy of Abruzzo and Puglia together?
Get in touch today to help bring your dream tour into focus – wouldn't you love to see the Adriatic sea from the mountains or to have a lunch suspended over the sea? If you are ready to discover Puglia, Italy with us, you can find all the details of our most popular tour at: The Abruzzo, Puglia & Matera experience.
And if you're not quite ready to make an inquiry, sign up for our free email course to learn everything you need to know about planning a tour of Abruzzo and Puglia.