The pizzella, widespread throughout the Abruzzo region, takes on different names depending on the area of production, so it is also known as ferratella, nevola, neola, catarretta or cancellata.
How do you call this dessert or have you ever made or eaten it?
Write it in the comments section below if you want let us know your knowledge with this dessert.
It is a wafer, soft or crispy depending on the recipe, baked with a special iron with square or diamond forging, rectangular or fan-shaped, combining simple ingredients such as eggs, flour, extra virgin olive oil and sugar.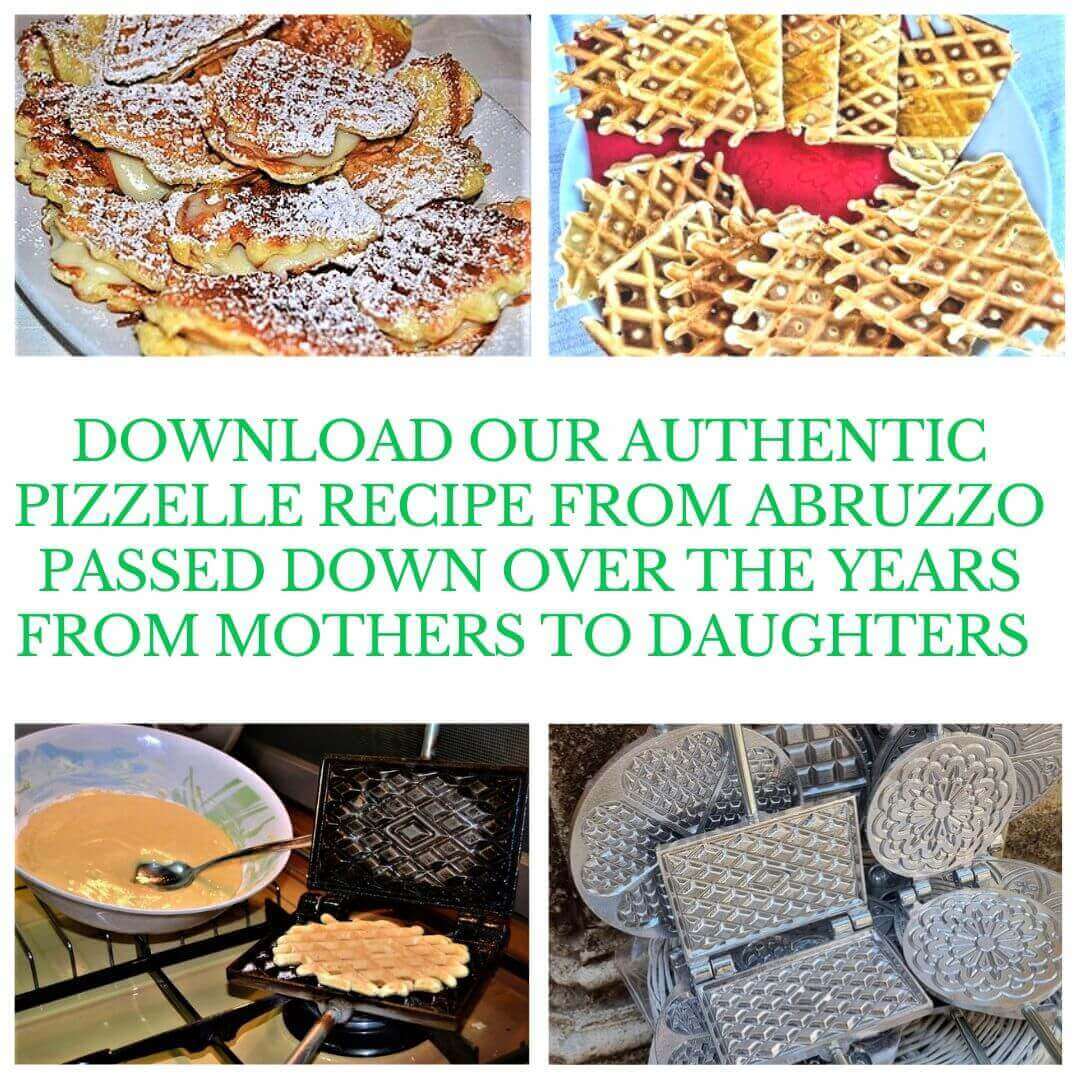 The origin of this Abruzzo dessert is traced back to Roman times, when Crustulum, a cookie very similar to today's pizzella and with the same ingredients, was prepared.
In the 1700s, the irons for the preparation of pizzelle were customized by blacksmiths and artisans, who, in addition to the "gate" decoration, inserted the initials of the client.
In this way pizzelle had a kind of trademark imprinted on them. 
In those days, pizzelle iron was considered an object of value on a par with the wedding trousseau, so much so that it was included among the objects brought as dowry by the bride, and it is precisely from this enormous value that it had, that the name "ferratelle" (ferro in italian = iron in English), given to this dessert, also derives.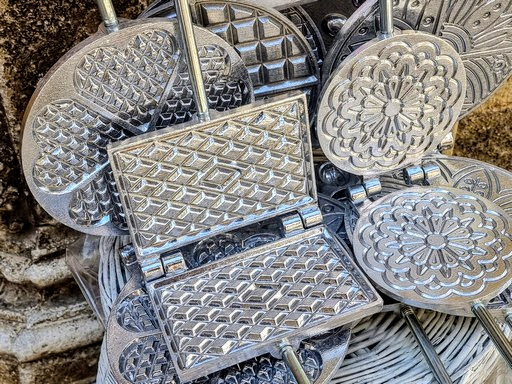 In modern days, the traditional iron, often passed down over the years from mothers to daughters, to be placed on the fire or gas stove is still used to bake them, taking care to turn the iron halfway through baking, although today electric irons can also be found on the market; and according to tradition, the pizzella must remain baked long enough to recite an "Ave Maria" on one side and an "Our Father" on the other.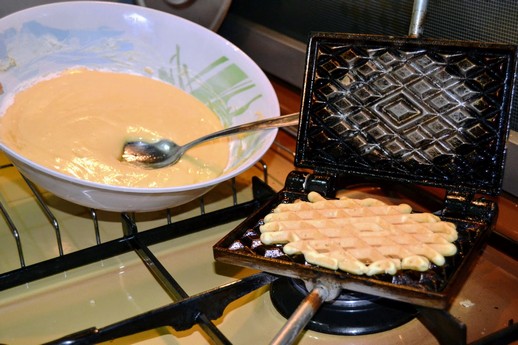 Today, the preparation of pizzelle has extended to any time of year and on any holiday, but initially they were prepared and baked in conjunction with weddings, which took place between May and October, which featured pizzelle as one of the star desserts of the wedding banquet.
Pizzelle may or may not be served filled with custard or homemade jam.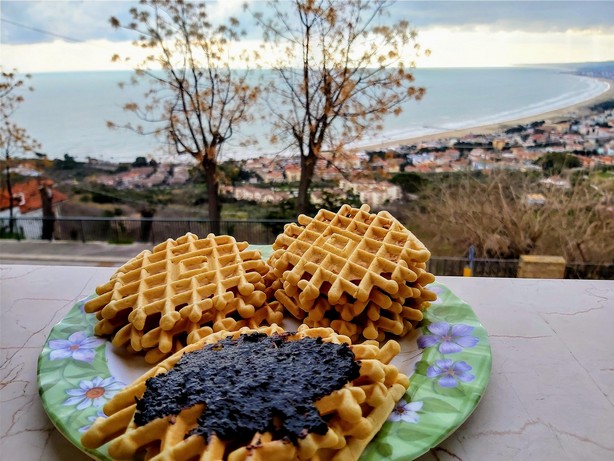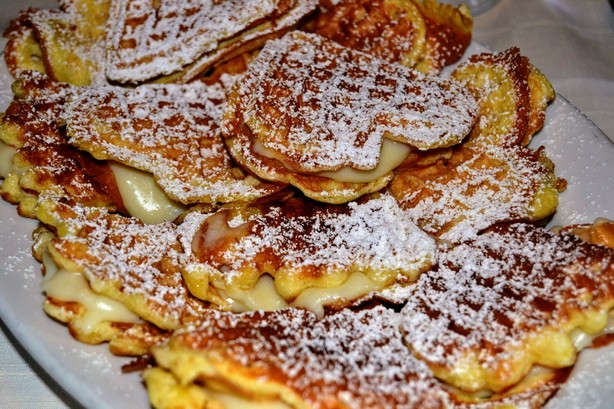 Ready to travel to Abruzzo, Italy?
Get in touch today for more information about our tour. We are ready to help you choose the best options for your dream vacation! 
And if you're not quite ready to make an inquiry, sign up for our free email course to learn everything you need to know about planning a tour of Abruzzo.