Have you ever heard of Italy's Sulmona? It's one of the prettiest towns in Abruzzo located at the foot of the Majella (only 2 hours from Rome), surrounded by mountains, where ancient history and a strong tradition for colorful sweets live together.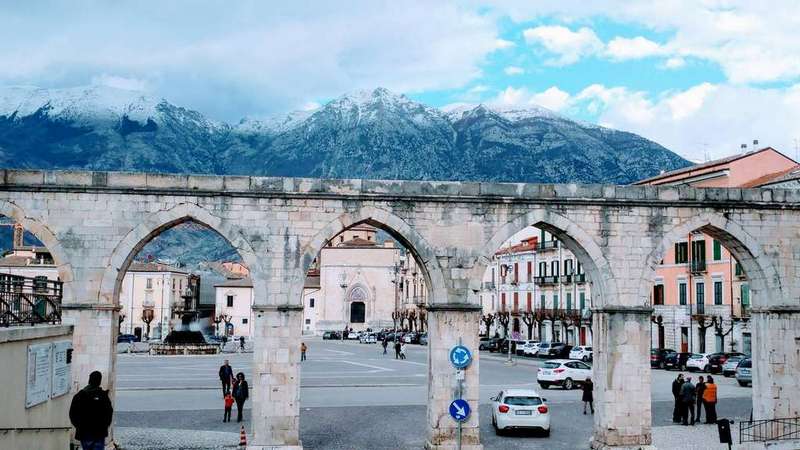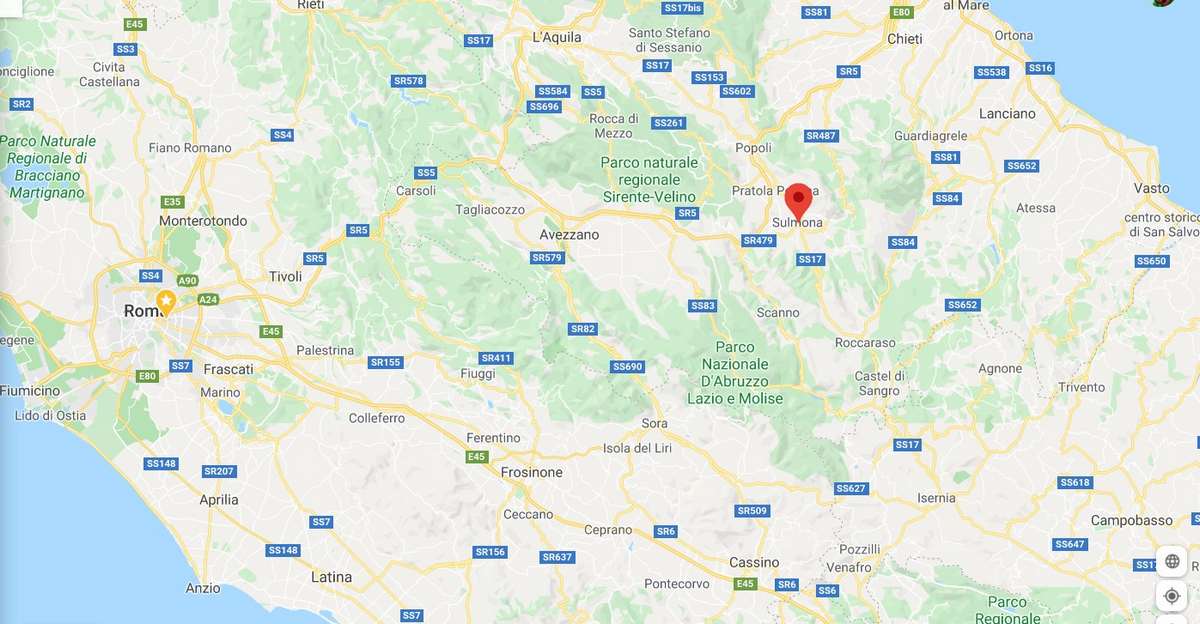 Originating as Sulmo, a town of the Peligni (an ancient Italic people), it was later a Roman possession and was the birthplace of the 1st-century Roman poet Ovid.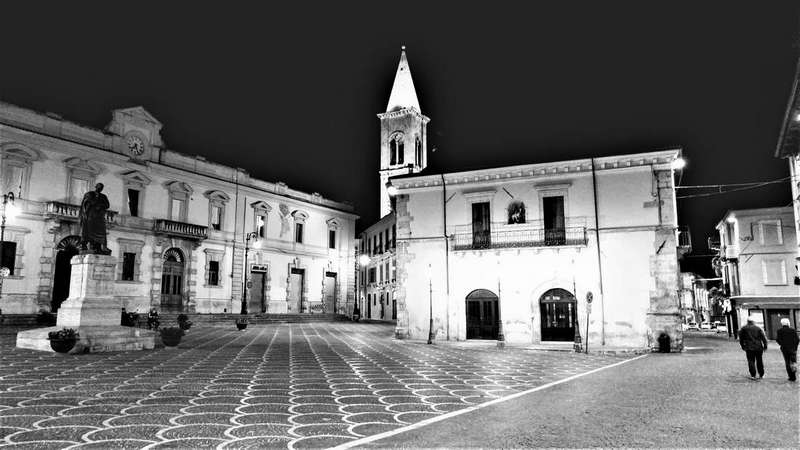 Is it our preferred base in the mountains, just like it's Vasto on the sea and the place where we spend a few nights during our tour that will let you discover the two souls of our beautiful region and the one that will bring you to Puglia and Matera as well.
It is famous for being the capital of sugared-coated almonds, known as "confetti" in Italian. Its streets are adorned with colorful confetti bouquets, which you can buy in any imaginable flavor – limoncello, tiramisu, ricotta and pear, fruits of the forest, hazelnut, and anything you can think about.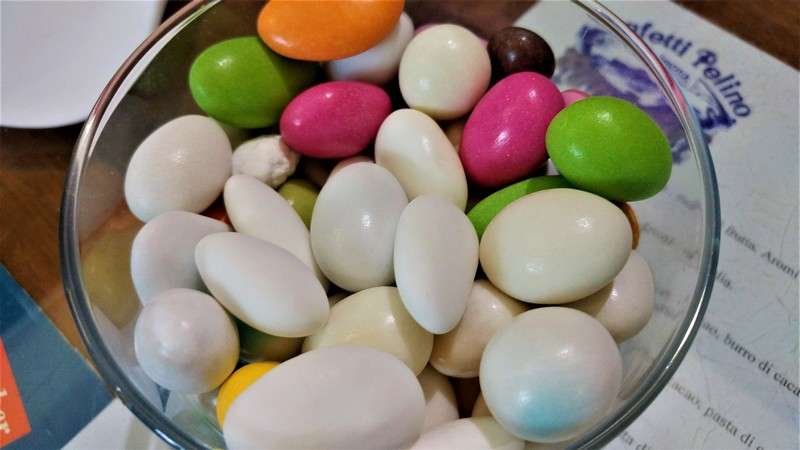 You can also visit a dedicated museum, where you can see a wide display of old-fashioned confectionery machines and equipment, memorabilia and precious, rare objects relating to this ancient Sulmonese art.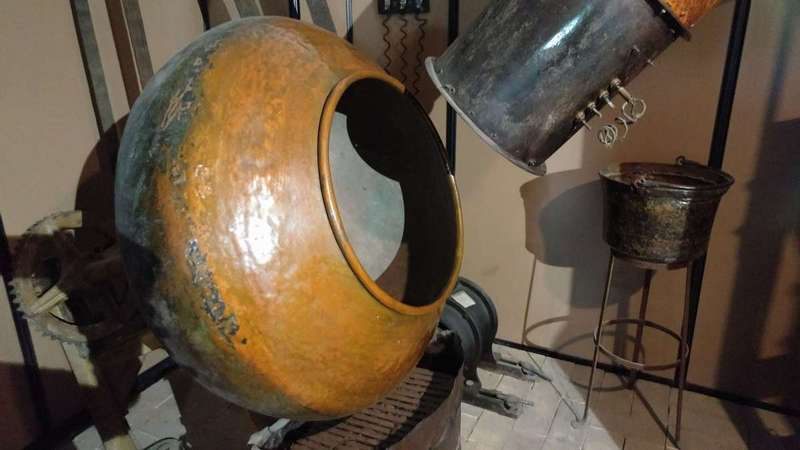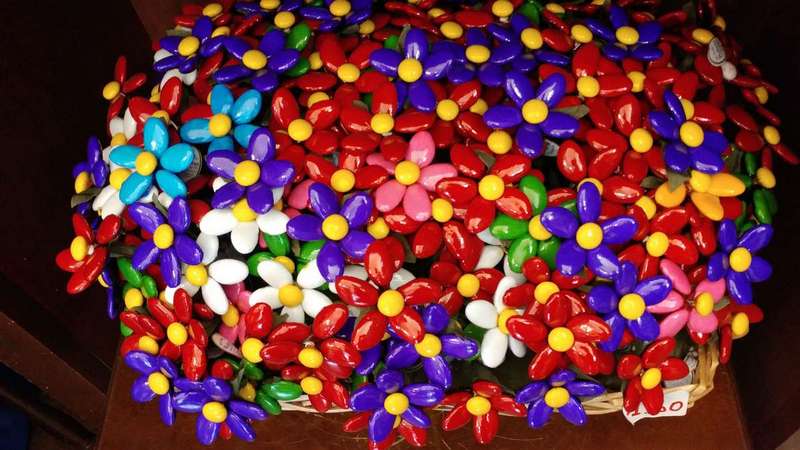 Sulmona is also known as the City of Love, first of all for Ovid's works – such as Amores – but also as it is the perfect destination for a couple who wants to discover its attractions hand in hand and kiss under the Statue of Ovid, a tradition for all lovers and also Hollywood stars such as Chris Cooper and his wife, or under the arches of a Medieval aqueduct, like George Clooney does in "The American" movie, that has been partially filmed in Sulmona.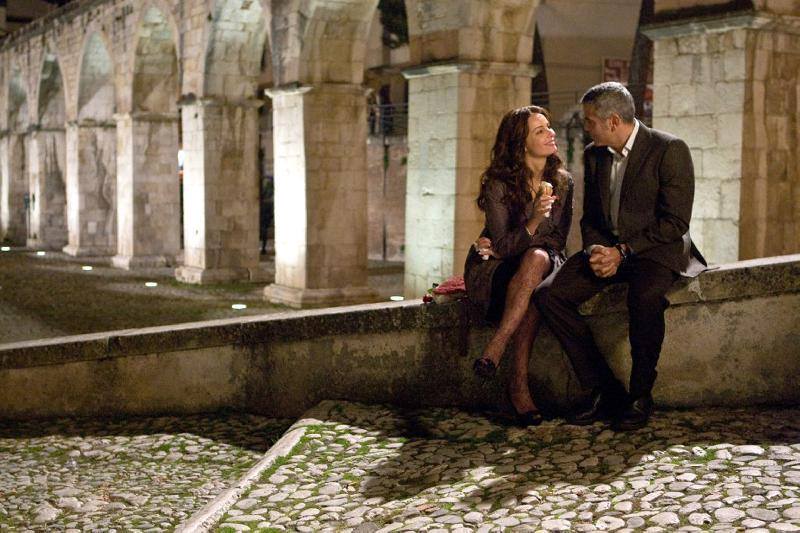 Then there is the annual end-of-year appointment, as part of the "Ars, Eros, Cibus" festival, which sees hundreds of couples gather in Piazza XX Settembre to swear eternal love with a romantic kiss auspicious for the new year.
The work of Ovid is celebrated during a festival called "Ars, Eros, Cibus" in December: a weekend full of activities, displays, exhibitions and gastronomic events.
Corso Ovidio is the town's main street, connecting the Cathedral and main squares; further down you can see one of the most beautiful Italian Medieval aqueducts, through which you can reach Piazza Garibaldi and the Church of Santa Maria Annunziata with its majestic bell tower.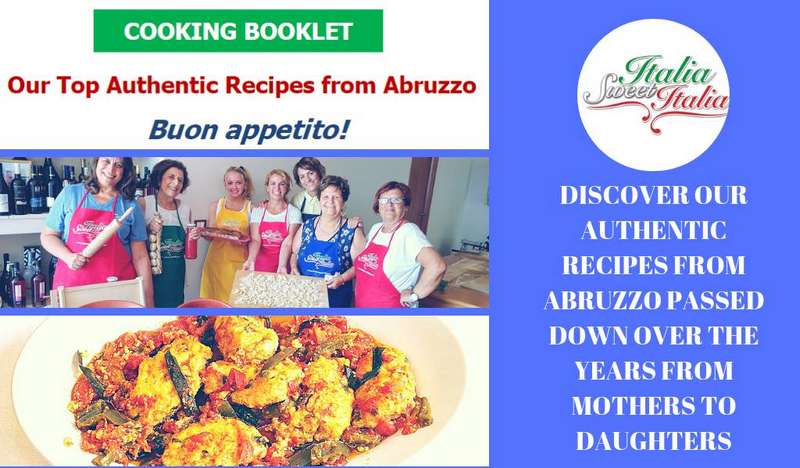 This is the area where you can experience the Festival of the Running Madonna, Sulmona's reenactment of "La Madonna che scappa", that takes place each Easter as a tribute to the promise of spring. It is the most famous Easter celebration in Abruzzo and draws 10,000 visitors each year.
Another important event is the palio style Medieval festival called Giostra Cavalleresca di Sulmona that takes place every year in the last week of July.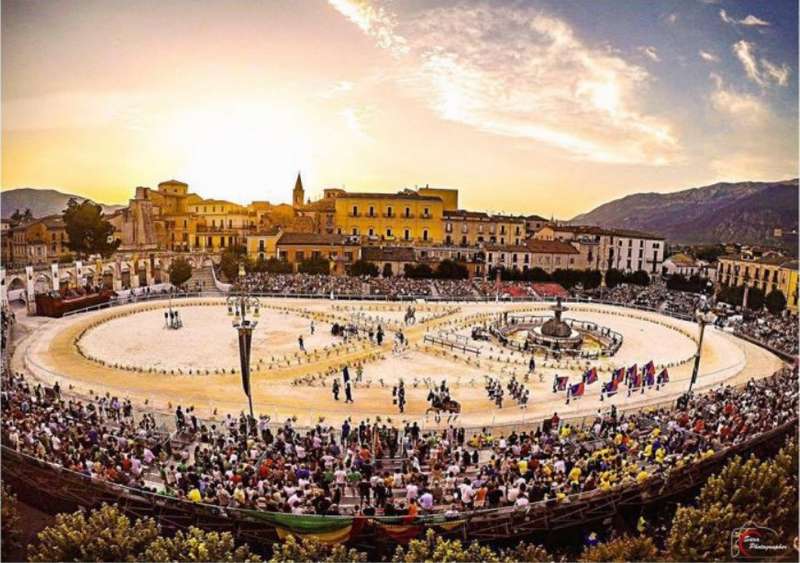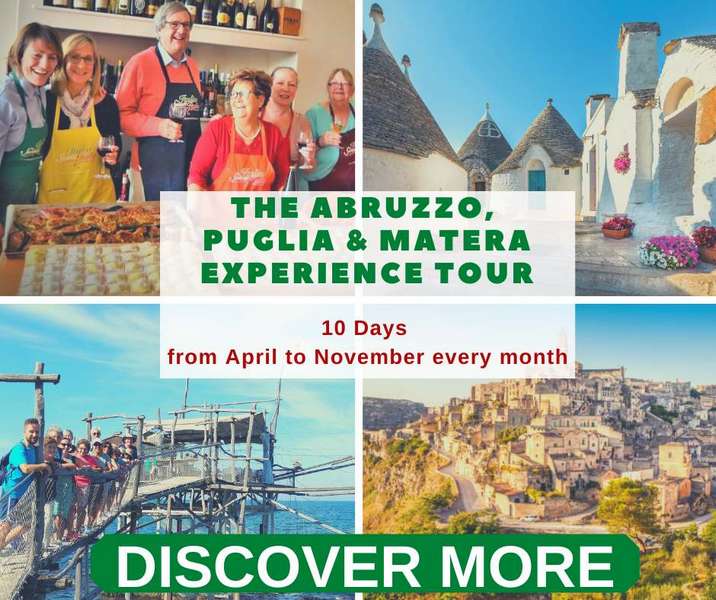 To complete your visit of Sulmona and if you are eager to see its surroundings, you could make a 40 minutes walk inside Majella National Park, one of the best preserved apennine ecosystems, and reach the Hermitage of Sant'Onofrio, that was enlarged by order of Pietro from Morrone in the last decade of the XIII century; here the monk lived a hermit's life from the 1293 to the beginning of 1294, when he ascended the papal throne with the name of Celestino V.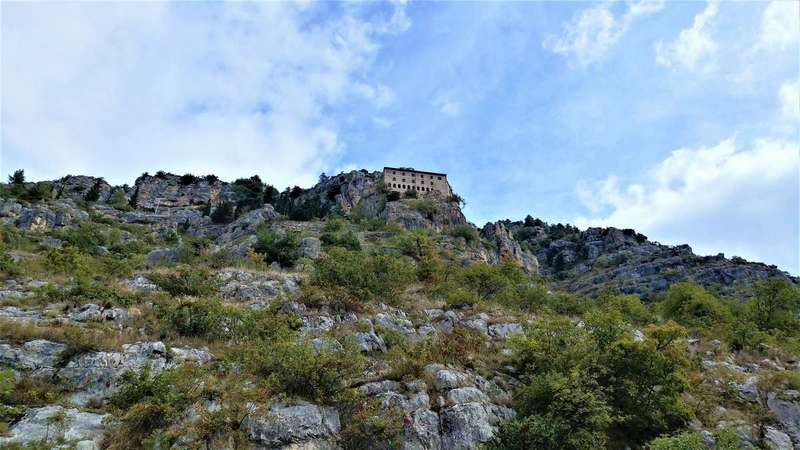 From Sulmona you can also reach some of the most beautiful Italian villages such as Pacentro (the place where Madonna's grandparents were from on her father's side), Scanno, a magical mountain town in a very scenic location, Villalago and its Hermitage of San Domenico, a small church surrounded by peace and the beauty of nature.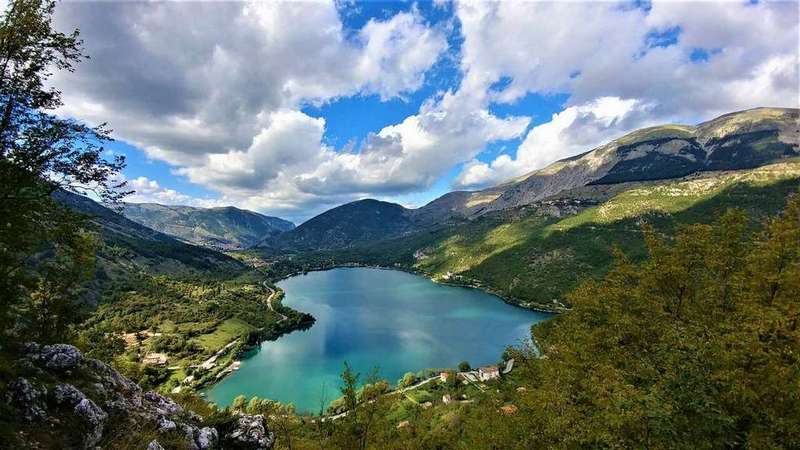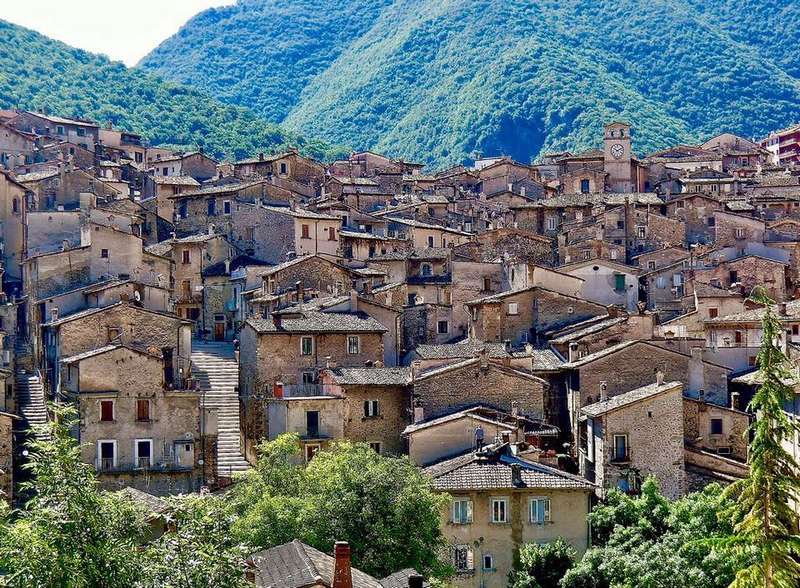 Ready to experience Abruzzo with us?
Get in touch today for more information about our region, we will help you understand what are the best options for your dream vacation! 
And if you're not quite ready to make an enquiry, sign up for our free email course to learn everything you need to know about planning a tour of Abruzzo and Puglia.