If you have a passion for art and you are thinking about organizing a trip to Italy, you can combine these two things and join us for a hands-on experience.
We have designed a 7-day Italian Pottery, Art and Food tour in Abruzzo, one of the most stunning and culturally rich regions in Italy. 
Our Italian pottery course holidays take advantage of Abruzzo's amazing, unspoiled landscapes and will immerse you in  a truly exceptional artistic experience. 
Of course you don't have to be an expert. Whether you are a beginner or an experienced potter or ceramist, this experience is an opportunity to enjoy pottery and discover the authentic Italian lifestyle at the same time.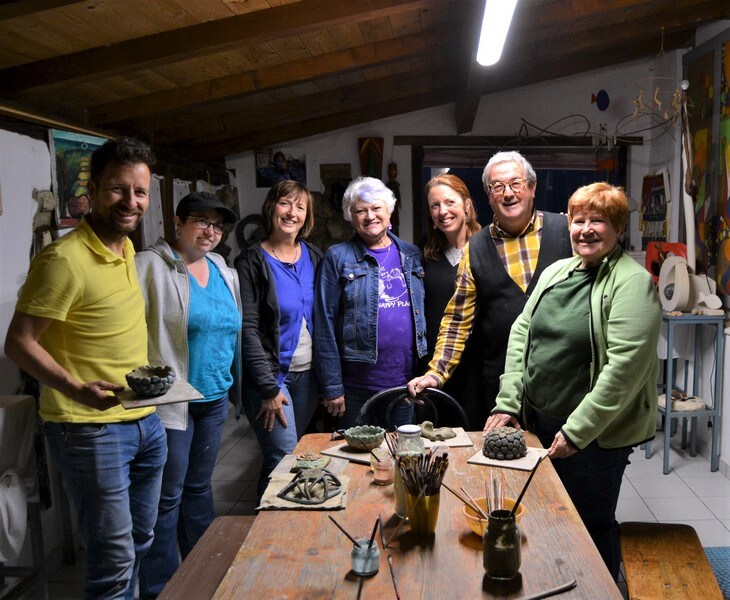 Our itinerary is a good balance of relaxation, adventure and learning. You will discover the main pottery techniques by taking part in four 3-hour pottery classes:
In the

medieval village of

Castelli

, the mountain-side

capital of Abruzzo's maiolica tradition

, we will meet

two acclaimed local ceramic artists

, Antonio and Vincenzo, who will share  an overview of the different materials and techniques used to

create and decorate ceramic art

.

For example, you might use the

ancient wheel

to produce a vase or a dish, or learn how to

glaze and decorate another piece of your choice.
We will also visit the International Ceramics collection

and pottery school and UNESCO candidate Nativity and San Donato Chapel known as the

Sistine Chapel of Majolica.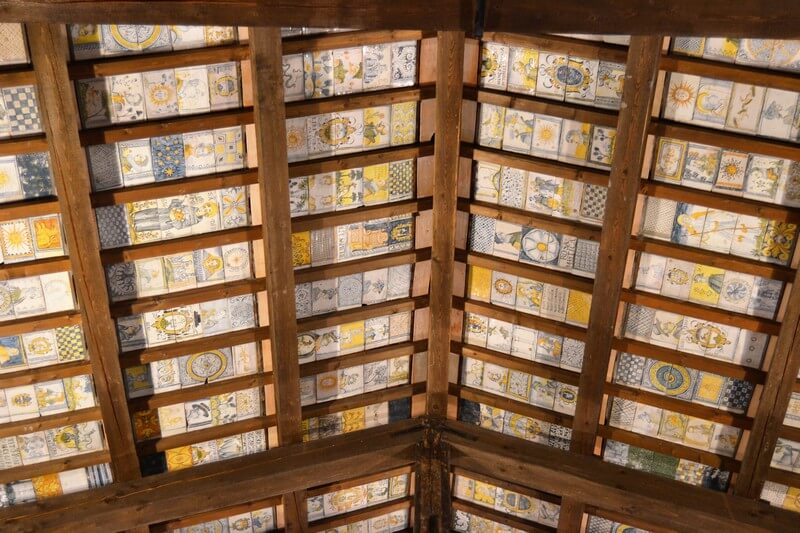 After moving to

Vasto

, an ancient Roman town on the Adriatic Coast, and exploring its beautiful historic center, we will drive to the little

hilltop village of Lentella

at Ettore's "Fattoria d'Arte" – Art farm. Here, you will be able to

enjoy your second pottery class

.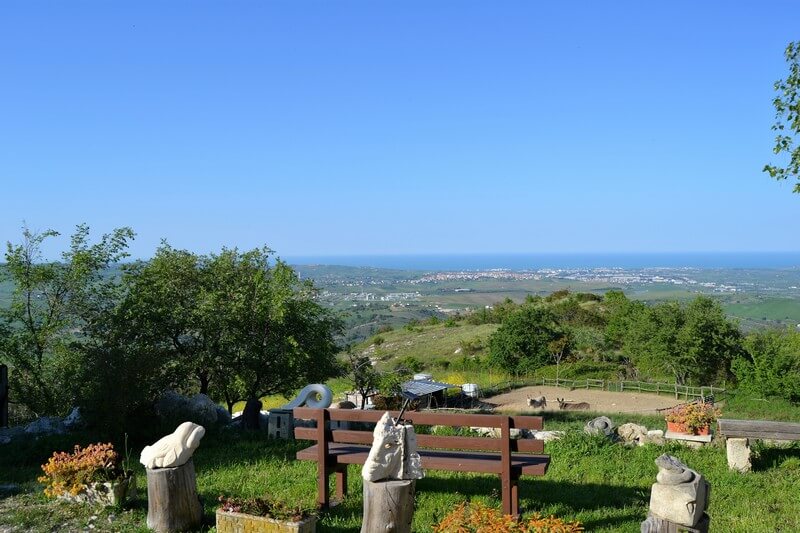 The next day, we will explore the famous

Trabocchi Coast

with a visit to a

trabocco

(traditional fishing platform, emblematic of the area), where you will be able to join

an exclusive watercolor class with Antonio

, a local painter.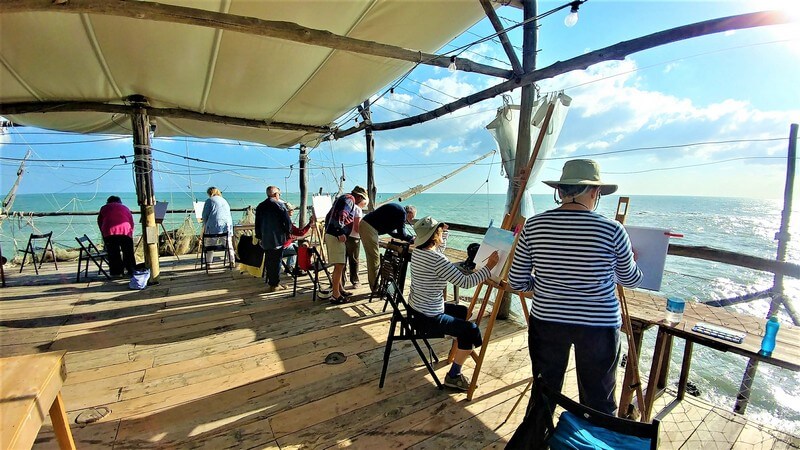 Then we will drive back to

Lentella

where you will

enjoy your third and forth pottery classes

with the opportunity to choose among different activities that will

stimulate your imagination and creativity.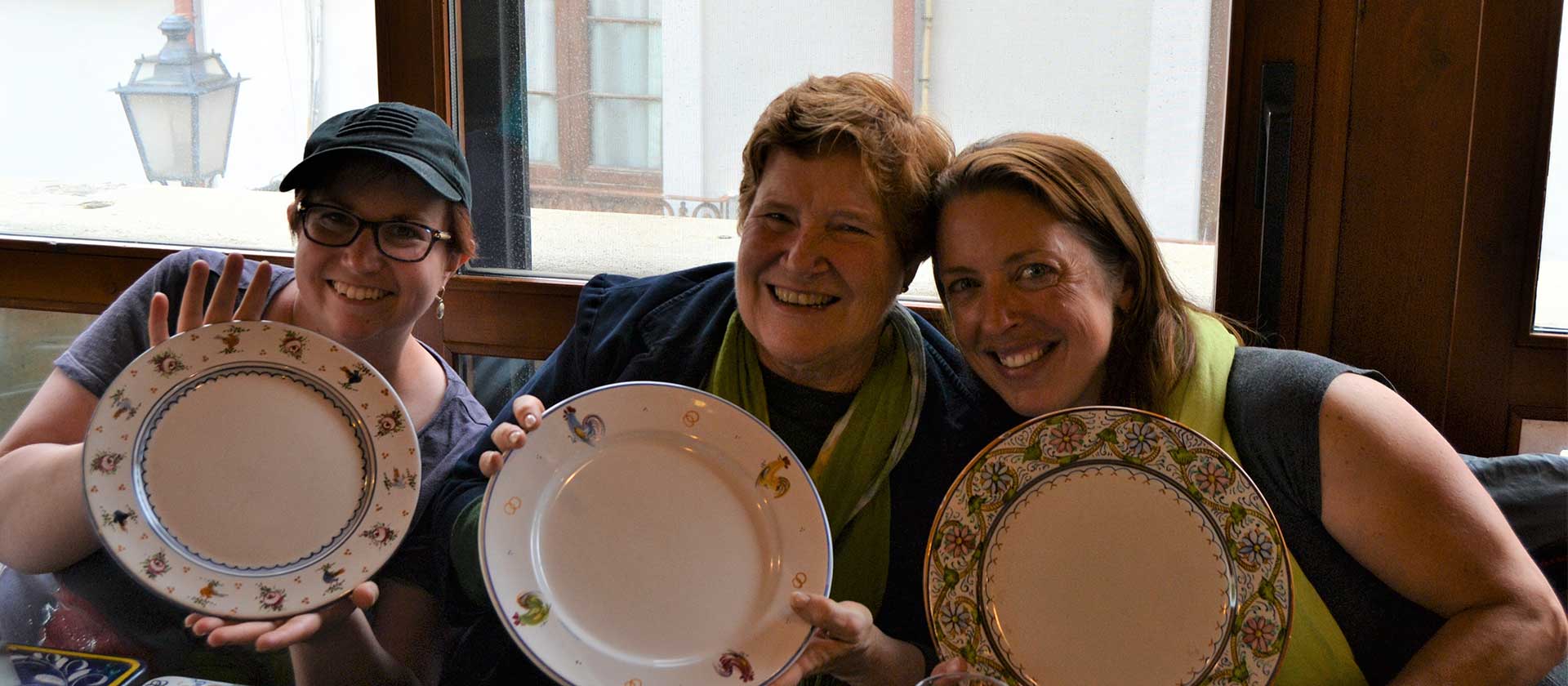 This tour will also introduce you to wonderful Italian wines and authentic, traditional cuisine prepared in small restaurants, and also to local producers and families, with whom you will learn how to make homemade pasta and other specialties. Let's plan this once in a lifetime experience together!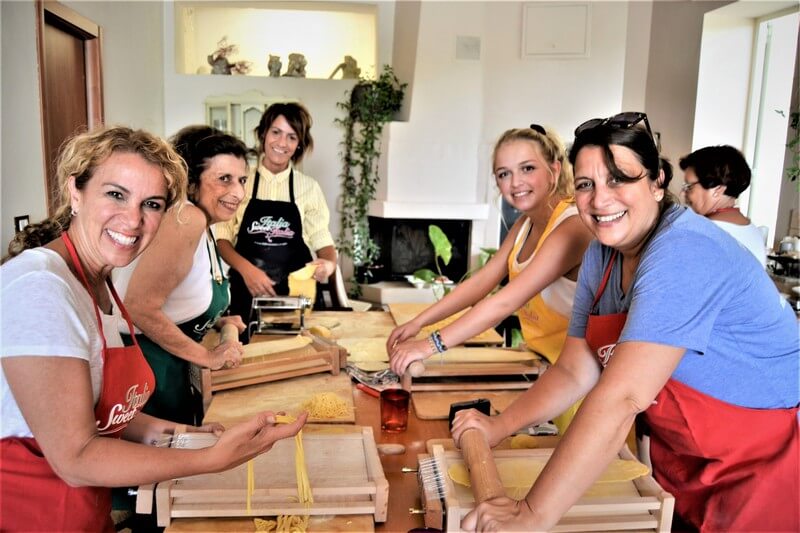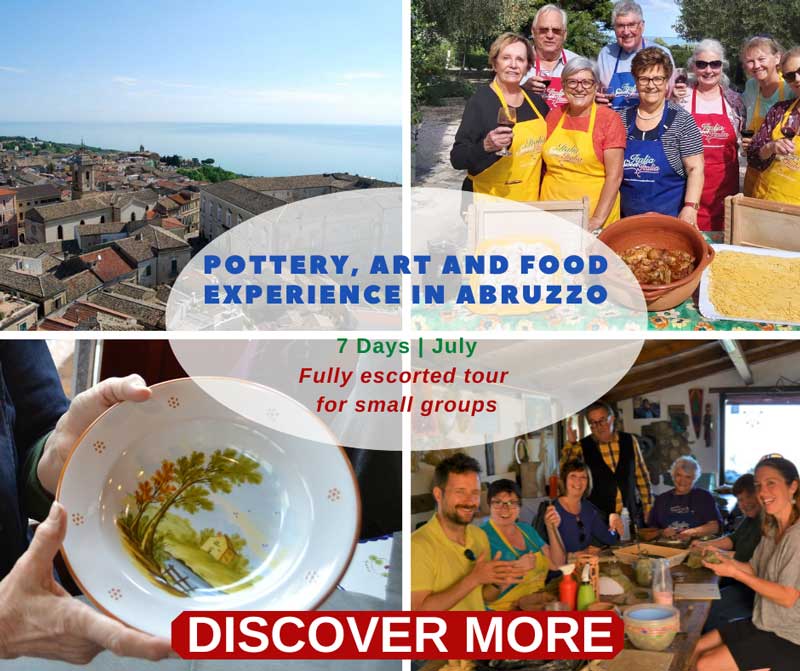 Ready to experience Italy with us?
Get in touch today for more information about our region. We are ready to help you choose the best options for your dream vacation! 
And if you're not quite ready to make an inquiry, sign up for our free email course to learn everything you need to know about planning a tour of Abruzzo.