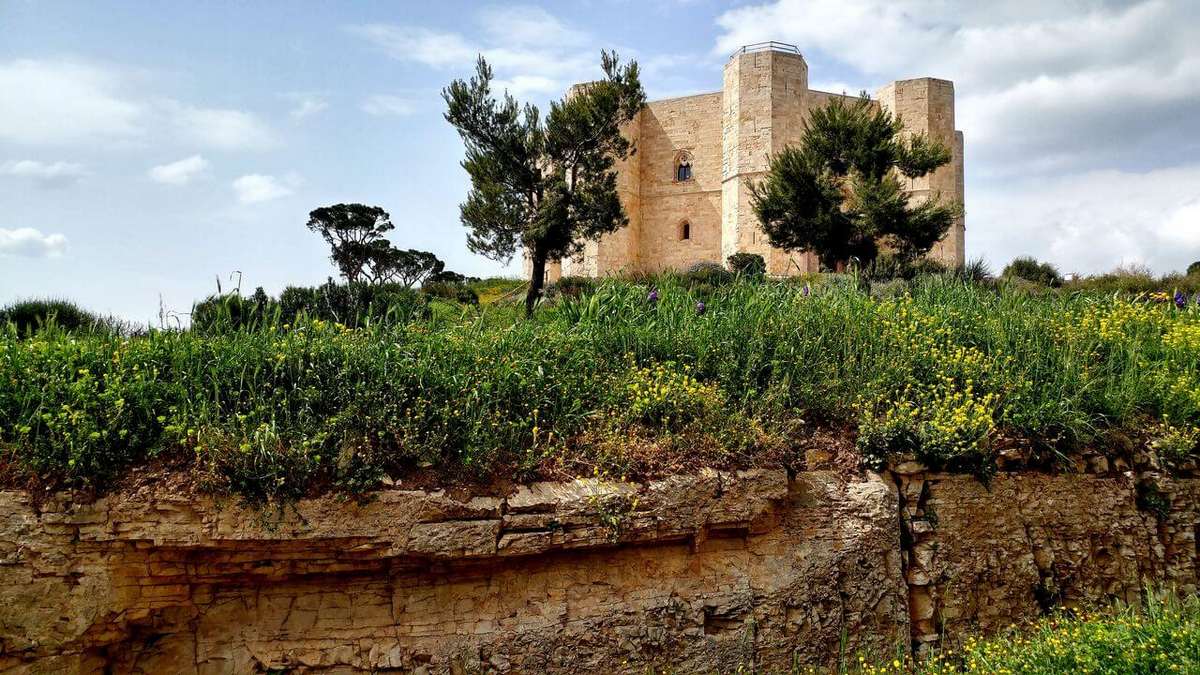 Castel del Monte is a hidden gem located in the beautiful region of Puglia in the province of Barletta-Andria-Trani.
It is situated at an altitude of approximately 540 meters (approximately 1,771 feet), on a hill in the northern Murge region, offering panoramic views of the surrounding valley.
Castel del Monte is a 13th-century fortress built by Frederick II of Swabia, Emperor of the Holy Roman Empire and King of Sicily.
This building, with its distinctive octagonal plan, is a masterpiece of medieval architecture and has been a UNESCO World Heritage Site since 1996.
In 1998, the silhouette of the castle was chosen for the Italian 1-cent euro coin.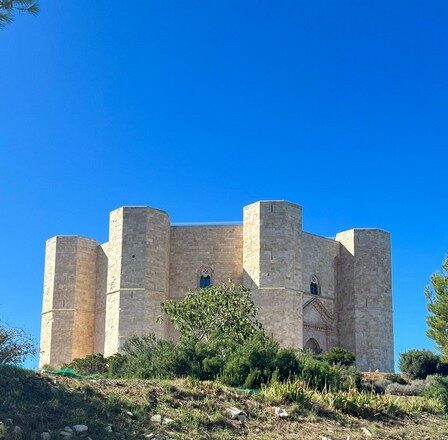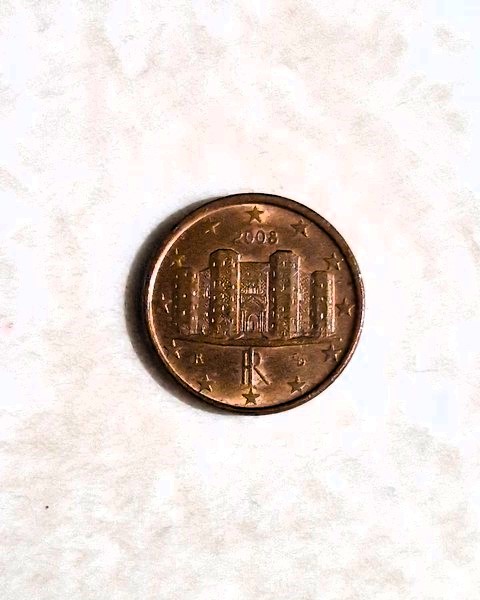 Its unique octagonal structure and symbolic use of numbers make it a fascinating place to explore, and Castel del Monte has been the subject of numerous mysteries and theories about its original purpose.
In fact, the building has been the subject of many studies and interpretations, but its original function is still a topic of debate.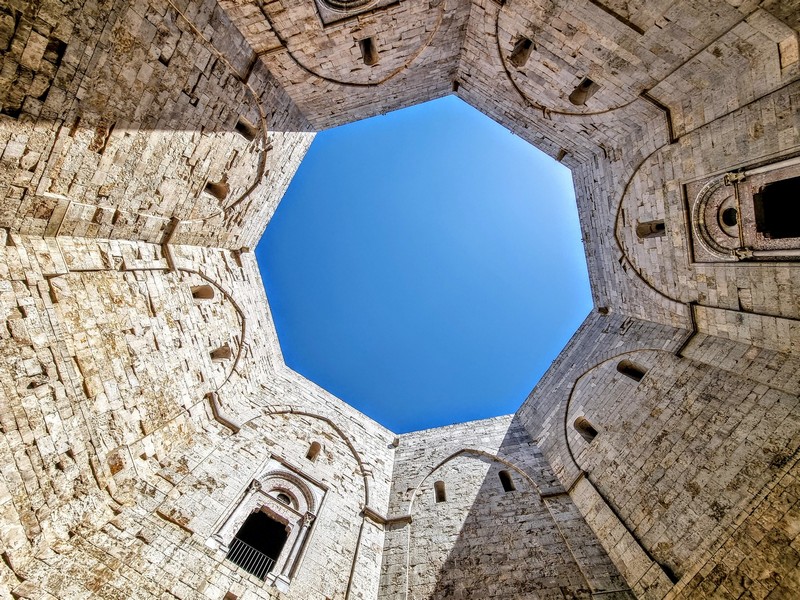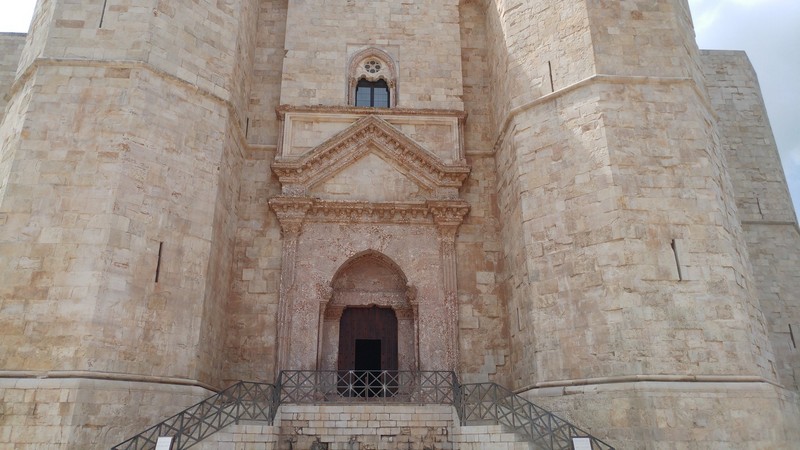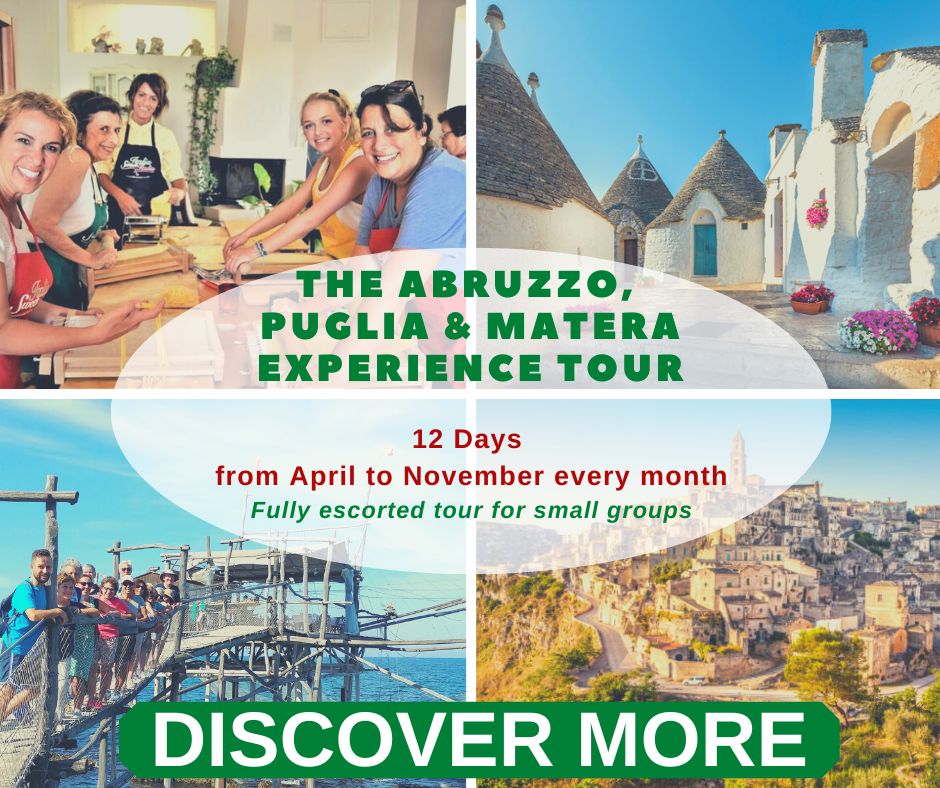 Many artists, writers, and travelers have found inspiration in this captivating fortress, and cultural events are often held within its walls.
Moreover, Castel del Monte has served as a film set for several movies, including "The Name of the Rose," a 1986 film directed by Jean-Jacques Annaud, inspired by Umberto Eco's novel.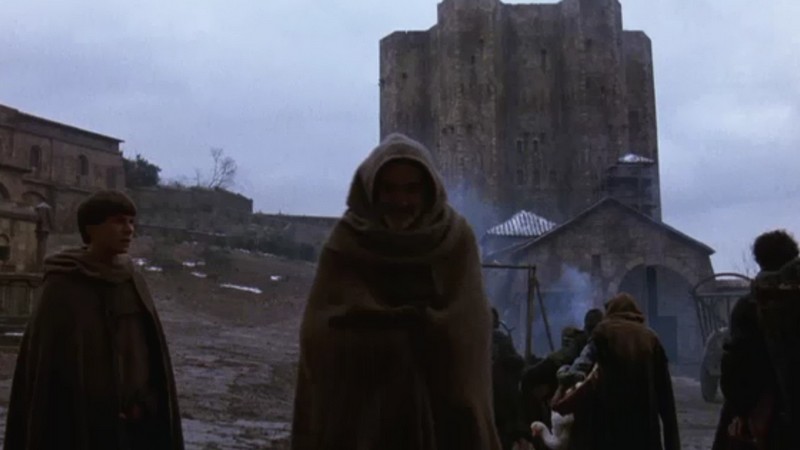 In addition to visiting the castle, Castel del Monte, surrounded by unspoiled nature, offers various outdoor activities such as hiking and cycling.
The location is also an excellent starting point for exploring Puglia, with its beaches, medieval villages, and art cities.
Here, you can enjoy a Mediterranean climate with hot summers (June-August): 75-90°F (24-32°C) and mild winters (December-February): 45-60°F (7-16°C).
Above all, you can savor the flavorful cuisine of Puglia, with its delicious traditional dishes.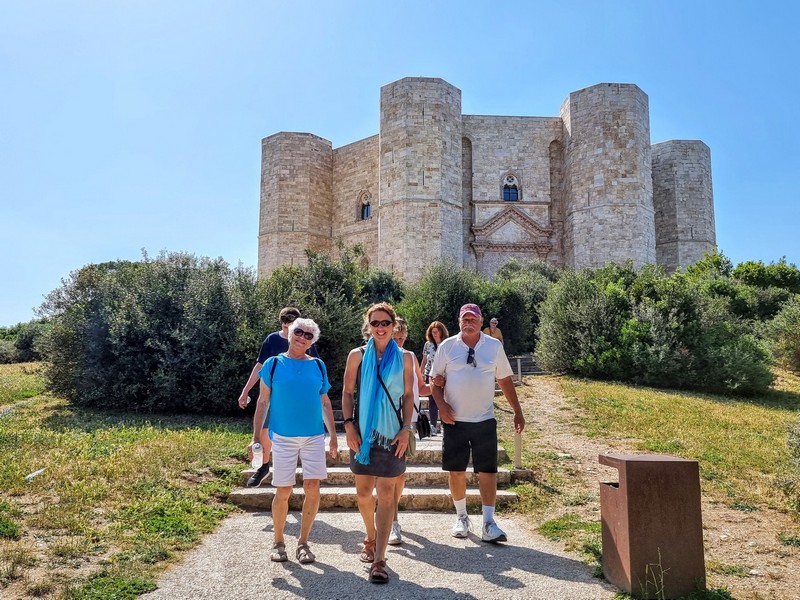 Ready to experience Puglia with us?
So if you're tired of the same-old same-old city tours of Rome or Venice, why not experience the authentic Italy of Abruzzo and Puglia together?
Get in touch today to help bring your dream tour into focus – wouldn't you love to see the Adriatic sea from the mountains or to have a lunch suspended over the sea? If you are ready to discover Puglia, Italy with us, you can find all the details of our most popular tour at: The Abruzzo, Puglia & Matera experience.
And if you're not quite ready to make an inquiry, sign up for our free email course to learn everything you need to know about planning a tour of Abruzzo and Puglia.