In the enchanting landscape of Italian culinary culture, a heartfelt and meaningful practice emerges: the tradition of "pezzetti di pomodoro" (tomato bits) and homemade tomato passata.
It's a highly esteemed and deeply rooted tradition in Italy, particularly in the southern regions.
This annual event represents a tangible link between the past and the present, bringing families together in an experience of sharing and love for food to be enjoyed throughout the year.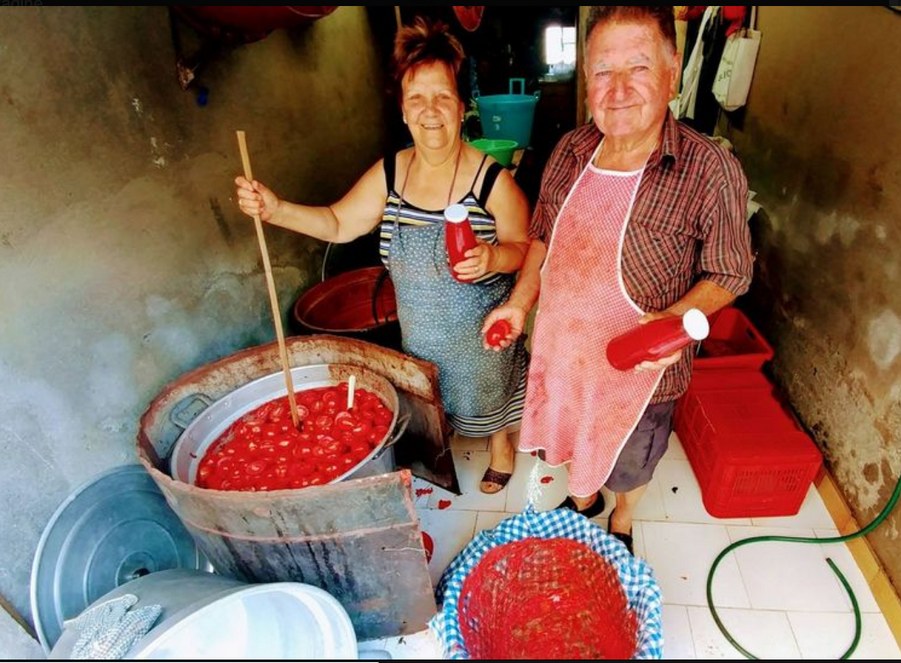 Usually taking place during the height of summer when tomatoes are ripe and plentiful, families gather, often at the home of an elder family member, in a large kitchen or even outdoors in a spacious area.
It's not uncommon for multiple generations to participate, from grandparents to children, fostering a sense of unity and continuity.
As a child I used to do the passata and pezzetti every summer together with my parents, siblings, cousins, uncles and grandparents, now also together with my nephews and nieces to whom I like to pass on the importance of keeping this tradition alive for a variety of reasons:
to spend a nice " festive" day all together, even if it is very tiring
to educate them about good, healthy and local eating
to enhance local products (my father's or our neighbors' 100% organic tomatoes) to be used all year round without any preservatives or chemical additives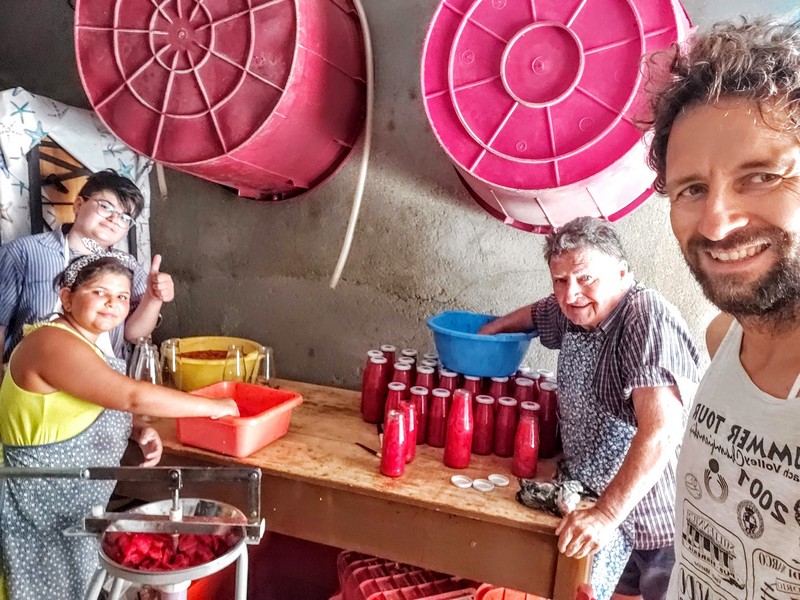 The day typically begins with the selection and sorting of locally grown fresh tomatoes.
The tomatoes are carefully washed and then divided into those to be cut into small pieces, for the so-called "pezzetti," and those that will be used for the tomato "passata".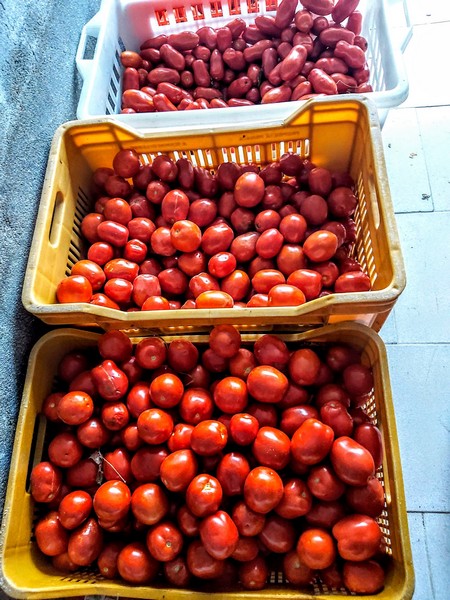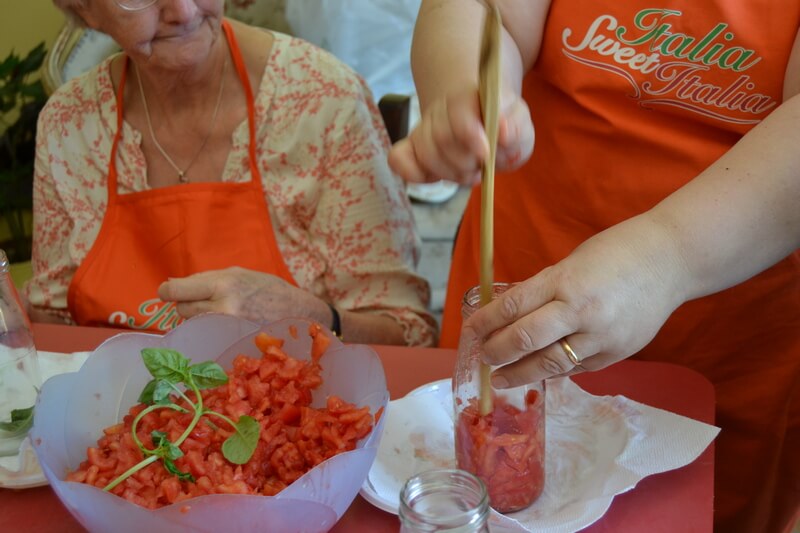 For the "pezzetti," the process involves boiling the tomatoes to soften them, making them easier to peel and cut.
The size of the pieces can vary based on preference, but uniform cutting is often a distinguishing feature.
These pieces are delicately placed into glass jars or bottles.
The containers are then hermetically sealed to preserve the freshness and flavor of the tomato bits.
Some families might add a sprig of basil or peppers in each jar to enhance the flavor over time.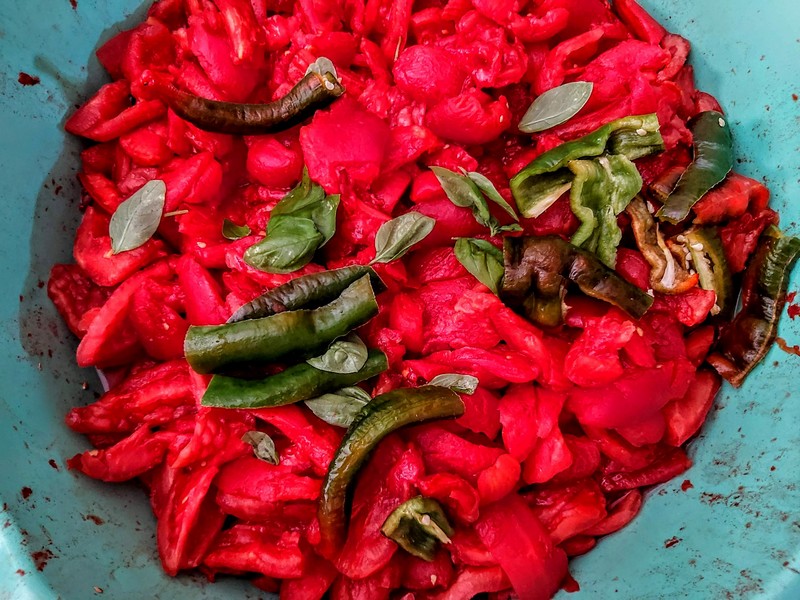 In conclusion, with the lids tightly sealed, the jars are placed in a pot of boiling water, a step that ensures safe and long-lasting preservation.
As the jars cool down, their perfect preservation confirms the success of the process.
Below you will find a link to the video that illustrates the entire process of "pezzetti" production, so you can also enjoy it at home.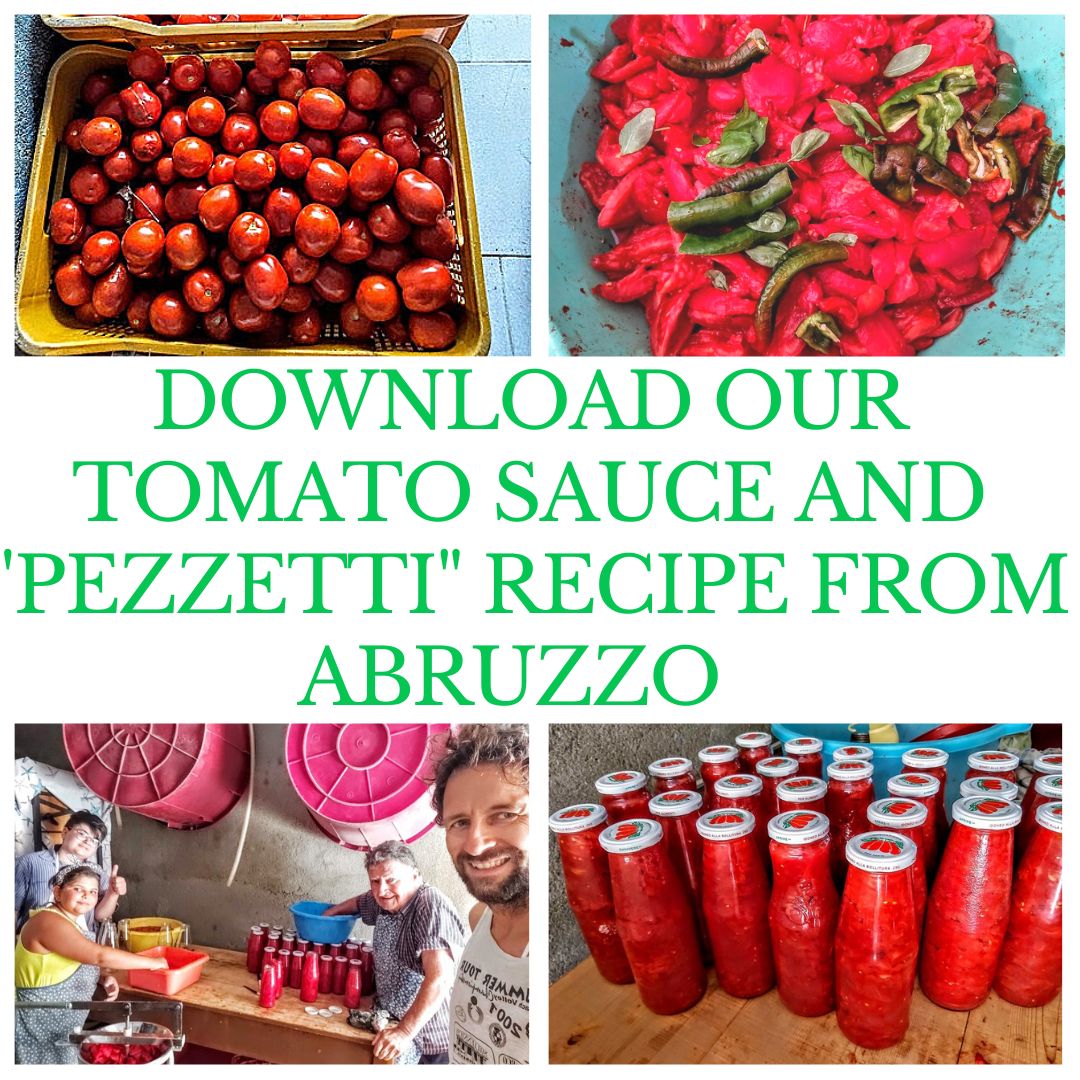 As for the tomato passata, the procedure is quite similar, but the key difference lies in the process, which involves cooking the whole tomatoes until they are soft and well-cooked enough to be passed through a special machine.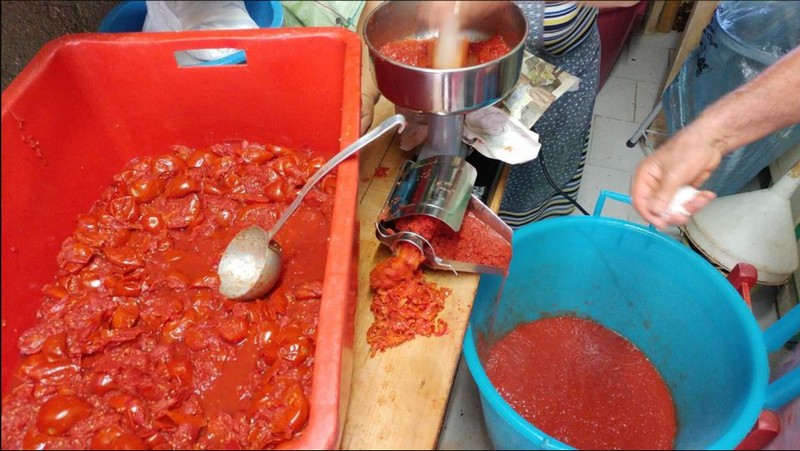 After the sauce reaches the desired consistency, it is carefully poured into glass jars or bottles.
These containers are then hermetically sealed to preserve the sauce.
Subsequently, they are also boiled in boiling water and, upon cooling, stored for future use.
Below is a video that illustrates the entire process of tomate passata production, so you can also enjoy it at home.
What about you, do you make passata? If yes, and it makes you happy, please write to us in the comments about your experience and memories of this beautiful tradition.
Ciao for now and buona passata!:-)
Fabrizio
Ready to travel to Abruzzo, Italy?
Get in touch today for more information about our tour. We are ready to help you choose the best options for your dream vacation! 
And if you're not quite ready to make an inquiry, sign up for our free email course to learn everything you need to know about planning a tour of Abruzzo.