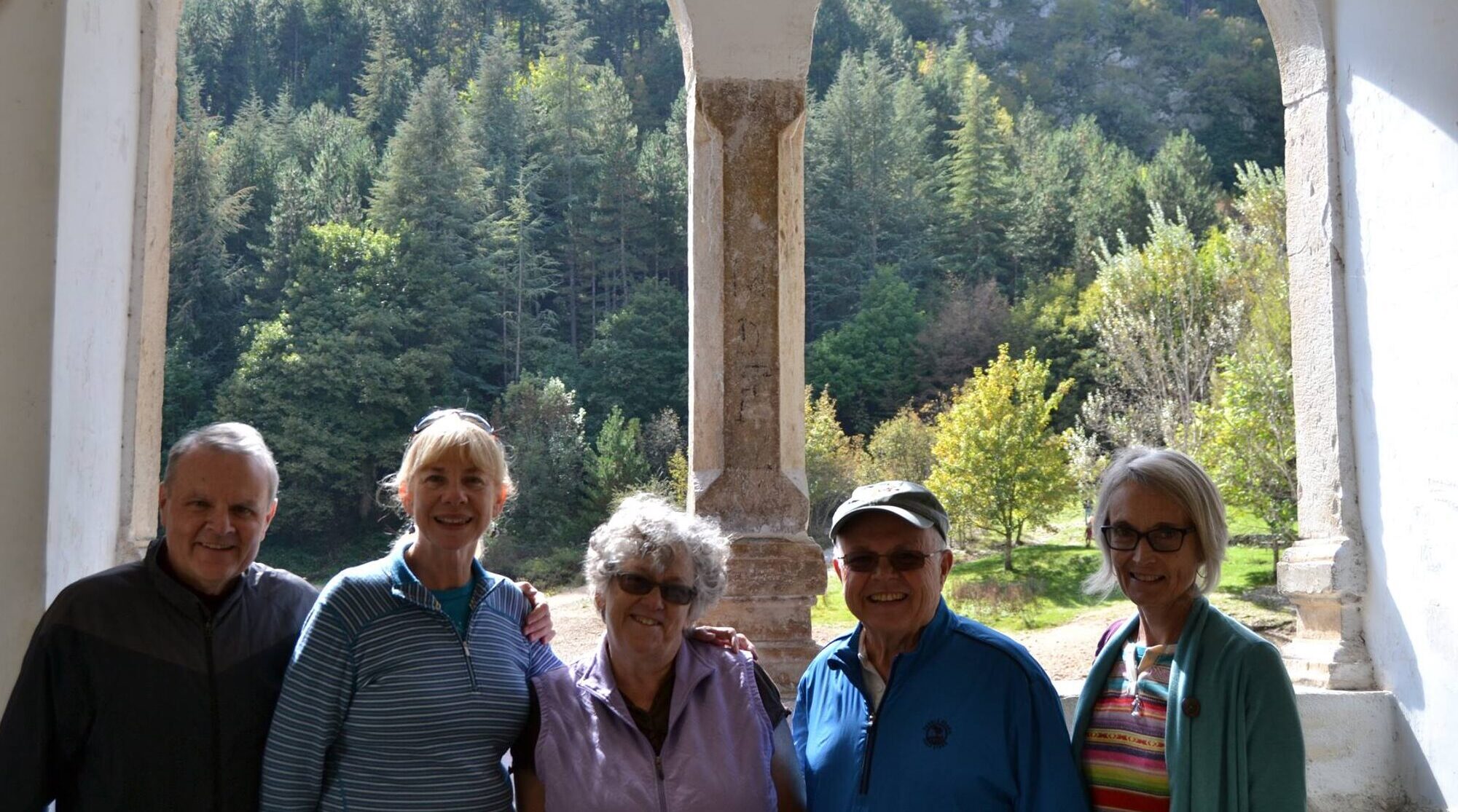 Since we started our adventure with Italia Sweet Italia we have always shared our passion for Abruzzo and tried to instill it in our guests. That is why one of the things we valued the most is their opinion about the trip. We love to think they will go back to their hometown with a piece of our region: not only postcards, magnets or books, but an experience they will remember (and maybe make them come back!).
We decided to collect some of them to make everyone live what they saw and felt through their own words.
This history starts from a desire to reunite the family, because Jerry, living in the USA, has always wanted to find his abruzzese relatives, left behind after his father moved to America. So that he could get to know and introduce his current family to the birthplaces of his dear family members.
He visited Abruzzo for the first time in October 2016 with five family members to a private Ancestry tour. Then he cames back for others two years to visit again the newfound family and to enjoy some experiences with Italia Sweet Italia, such as our Abruzzo, Puglia and Matera tour and a Tailor-made tour.
Why did you choose Abruzzo and Italia Sweet Italia for your holidays? Did you find what you were looking for?
My father was born in Abruzzo and came to America as a small child. No one in my immediate family had traveled to Abruzzo, although some of my relatives had kept in touch with family in Italy over the years. It had long been my goal to see where my family came from and to visit with relatives. Also, I was looking for small-group travel that would provide to local culture. And because I knew only a smattering of Italian, I thought it wise to travel with he benefit of a bilingual speaker, which prove to be a big help– and an opportunity to pick up more of the language.
Yes, Italia Sweet Italia far exceeded my expectations on all counts. They are specialized in Abruzzo, and are passionate in sharing an authentic taste of the region. We found the travel style relaxed, informative and genuinely immersive (for instance, how often do you shop and prepare meals with a tour guide's family?).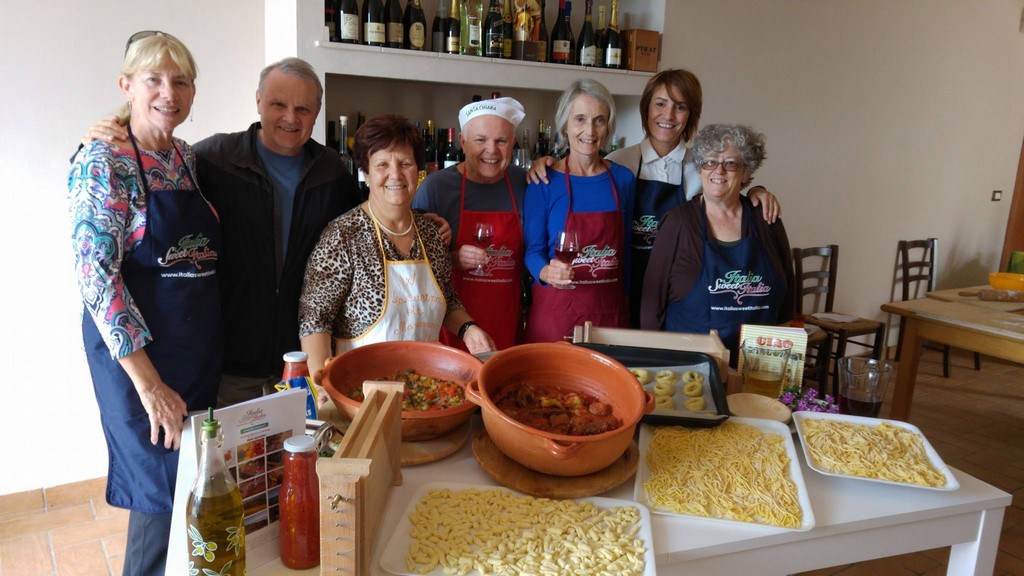 On our first visit, we requested a custom ancestry tour combined with- what I would describe as an expert introduction to Abruzzo, and in particular, Vasto and the surrounding landscape. Fabrizio researched family history ahead of time, and was able to make important connections and even obtain official documents such as marriage and birth certificates.
Who did you travel with?
First trip with five family members. Next two trips with my wife only.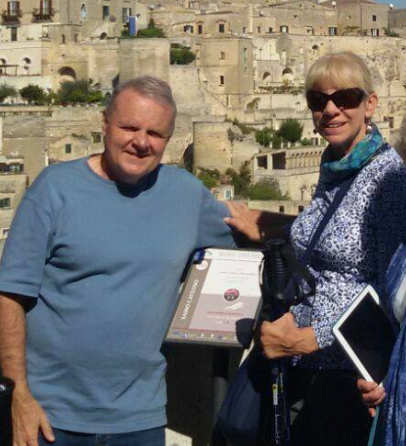 When did you visit Abruzzo?
Our first visit was in October 2016. We loved it so much that we returned again in October 2017 and 2018.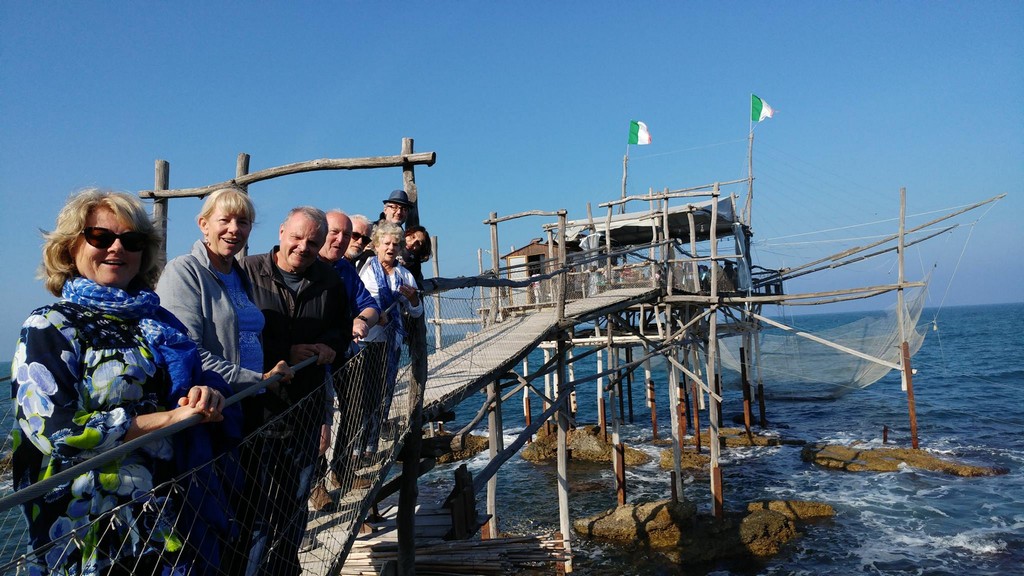 What specific activities did you enjoy most on your trip? 
All of the above, and then some.
On each of our visits, we had the pleasure of preparing (with assistance) and dining on local specialties such as pasta chitarra, arrosticini and caciocavallo, finishing each mealwith an obligatory amaro digestivo.
In a week filled with wonderful food, company and activity, I was able to visit the village where my grandparents lived, and where my father was born– a dream come true.
How would you define the Abruzzese cuisine? What is your favorite dish you tasted or prepared over there?
I think of Abruzzese cooking as being traditional, unpretentious, locally sourced, healthy and always delicious, drawing from its geography of mountains, sea and plains.
(Even description calls for a generous serving!).
My favorite dish was Brodetto Vastese, a seafood stew of epic proportions. According to Fabrizio, it has been described by a New York Times food critic as "one of the 100 dishes to eat before you die."
Is that the same as saying it's food to die for?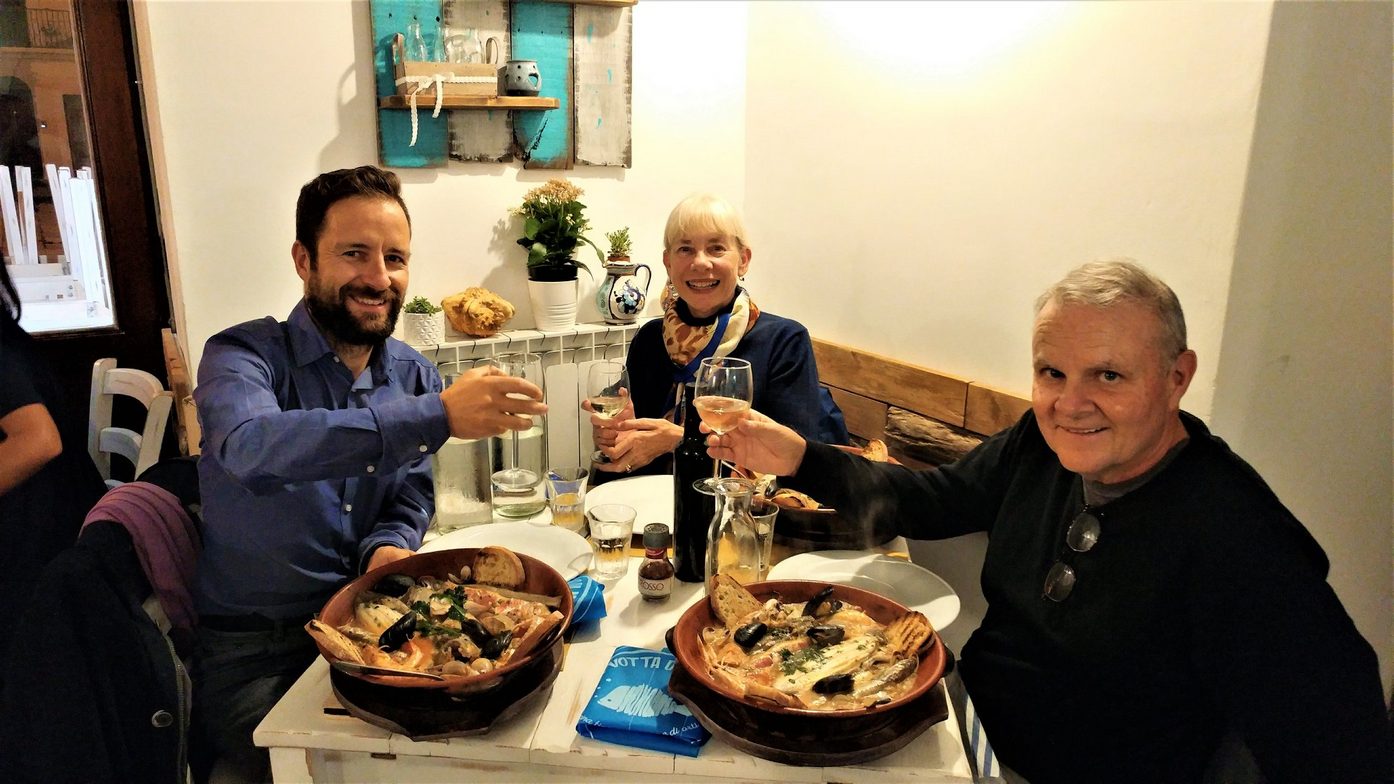 What is the funniest moment of your vacation?
A funny experience? There were the usual humorous, awkward cultural exchanges and finger-pointing miscommunications, but my funniest moment may have been when I flunked out of cooking school in Puglia. My attempt to make orecchiette at a country farmhouse (masseria), was an utter failure, but something that me and the group could all laugh about. Long story short, my pasta was fed to the dogs!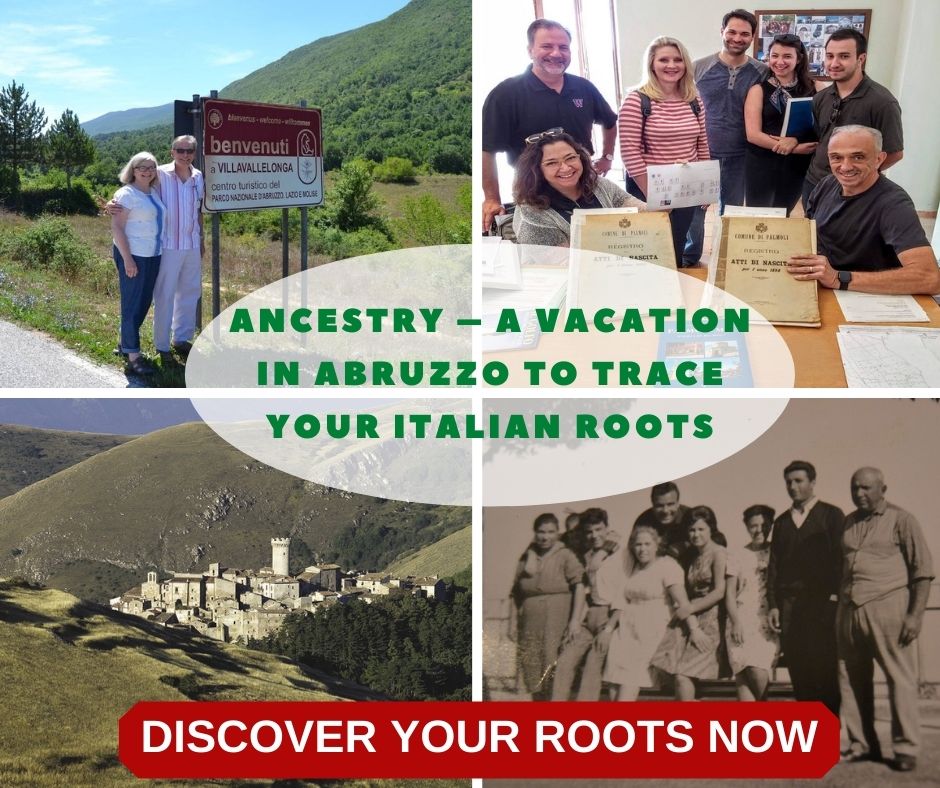 Is there a favorite image or memory that stays in your mind? Can you describe the moment and the emotions that you felt at the time?
On our first trip, we were completely surprised when 16 relatives showed up to wish us a warm Abruzzese benvenuto. My family was taken totally by surprise. Fabrizio had somehow wrangled the group together–some relatives coming from other parts of Italy–while all along saying that he'd had little success getting in touch with people. A big night, for all. Unforgettable.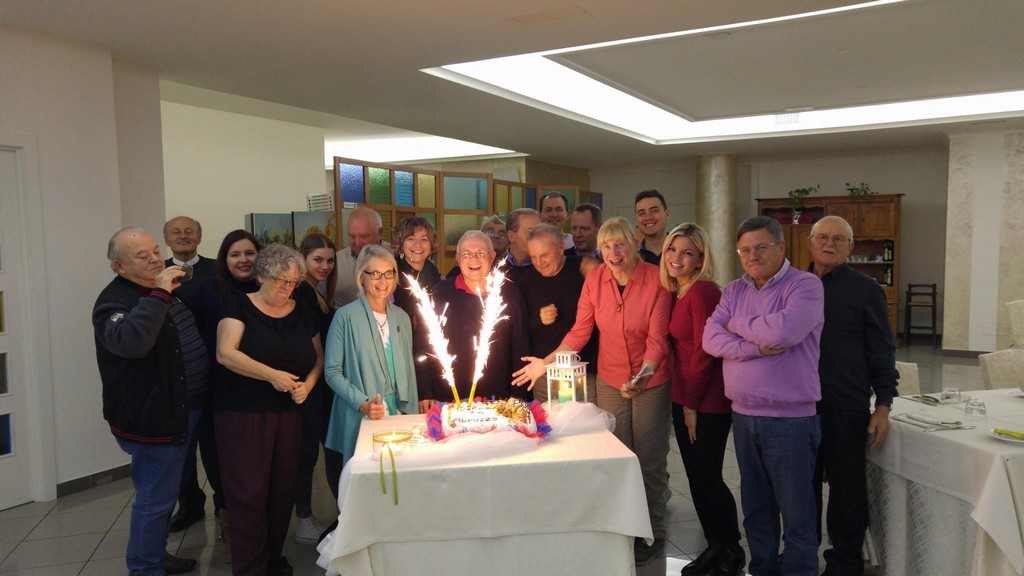 Did you feel safe all the time?
Yes, okay throughout. Enjoyed feeling safe in the towns we stayed, including Vasto
Do you think there is anything that should be improved or changed?
Good luck trying to get older Americans to dinner at 9 p.m.!
Would you recommend coming to Abruzzo and do you have any advice for future travelers?
I would recommend Abruzzo to anyone looking for a non-touristy, off-the-beaten path experience, far removed from the Italy so often pictured in guidebooks, although you're only a few hours from Rome. Be prepared for real local flavor. Learning a little Italian helps, and observing social courtesies will enable you to connect better with people, who are down-to earth, friendly and forgiving (thankfully!). Italia Sweet Italia does an excellent job showing you around. You'll leave feeling like family.
Read here, Jerry's testimony, written in his article "Under the Abruzzo Moon" in ANDIAMO! magazine, for more details about his visit to Abruzzo.
Other curiosities that you would like to share with us.
Italian coffee culture is an experience. But order a cappucino in the afternoon and risk getting a blank stare from the "barista". The same kind of look you'll get if you order chicken alfredo or spaghetti and meatballs…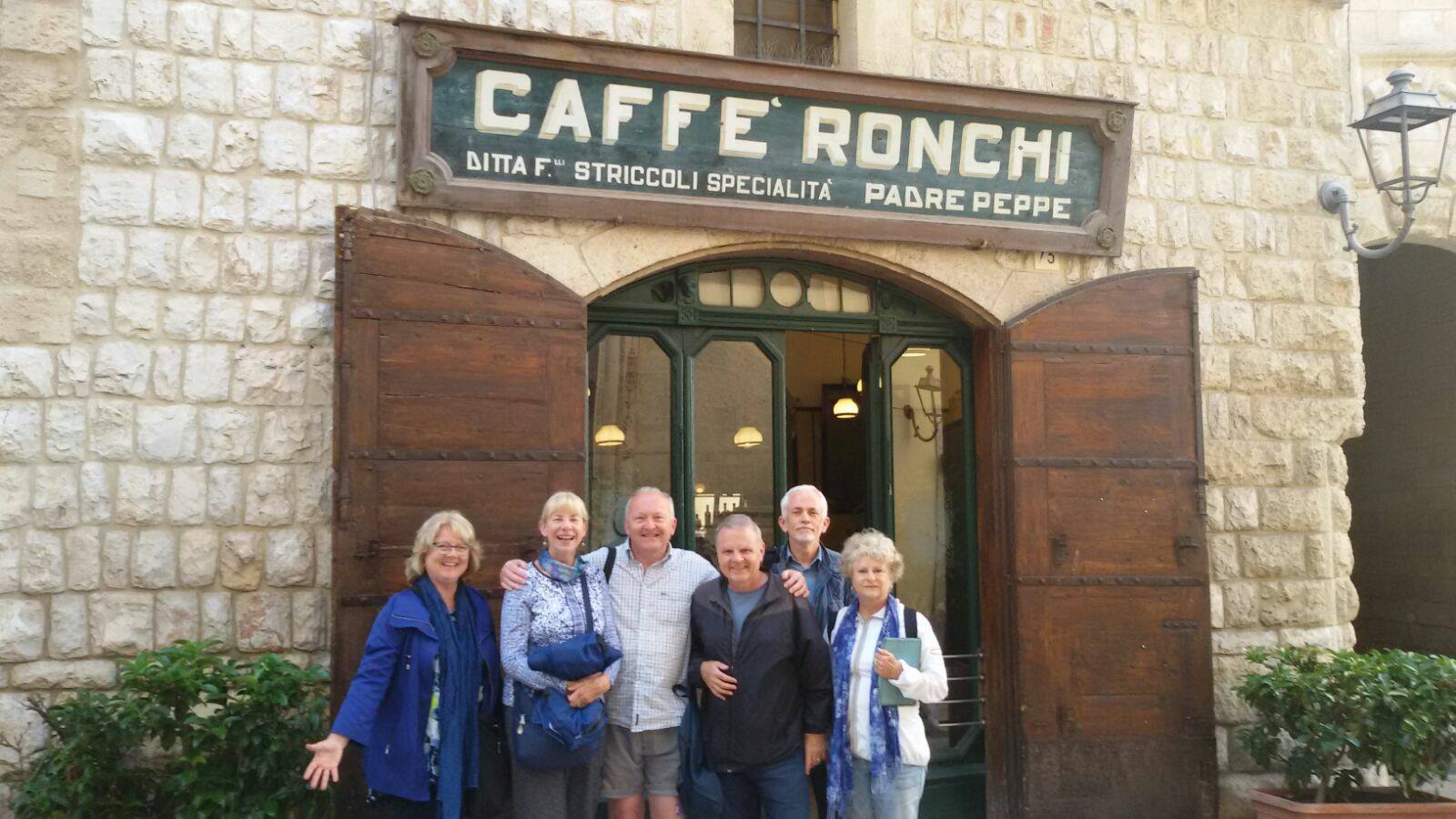 Ready to discover your Italian ancestry with us?
Get in touch today for more information about the service, we will help you understand what are the best options for your dream vacation! 
And if you're not quite ready to make an inquiry, sign up for our free email course to learn everything you need to know about planning a tour of Abruzzo.