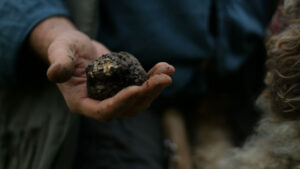 Who wouldn't want to go truffle hunting deep in the woodlands in central Italy, followed by a truffle cookery demonstration preparing the most glorious but simple pasta dish with nature's most prized delicacies.
Across the World Italian
Black and White Truffles are Prized
Italia Sweet Italia's truffle guide is Carmine who with Lagotto dogs, Lara and her son Billy will take you hunting for these elusive delicacies in the woods around the small ancient mountain town of Torrebruna. This is tucked 800 metres above sea level inland from Vasto Alto, and famed for its August 4-day truffle sagra extravaganza, la Sagra del Tartufo.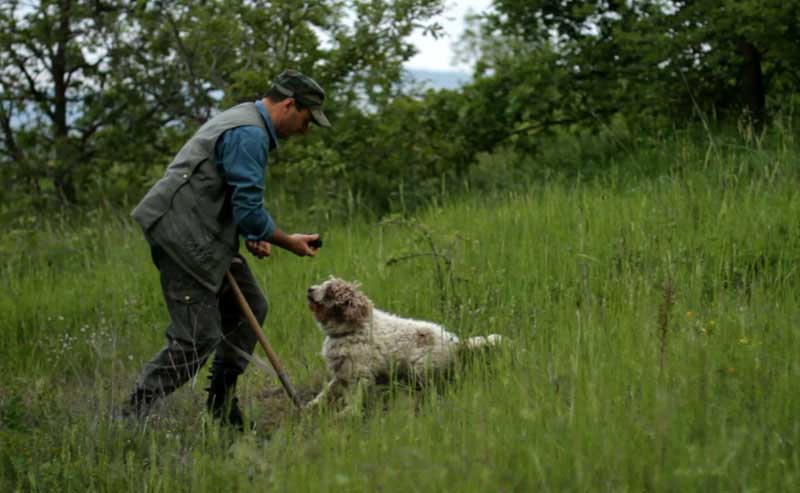 Following Tradition, 1 Man and 2 Dogs
Unsurprisingly truffle hunting is normally a solitary art which Carmine has enjoyed for the last 14 years, beginning in his early thirties. In 2002 he began training the  1 year old Lara in the way of the truffle  and by the time she was 4 years old she knew all there was to know about scenting and recovering a  truffle which can grow some  15 cms  down in the soil. Our 3 truffle experts all love company and showing off their knowledge of the woods and sensory skills so you'll be most welcome to join them.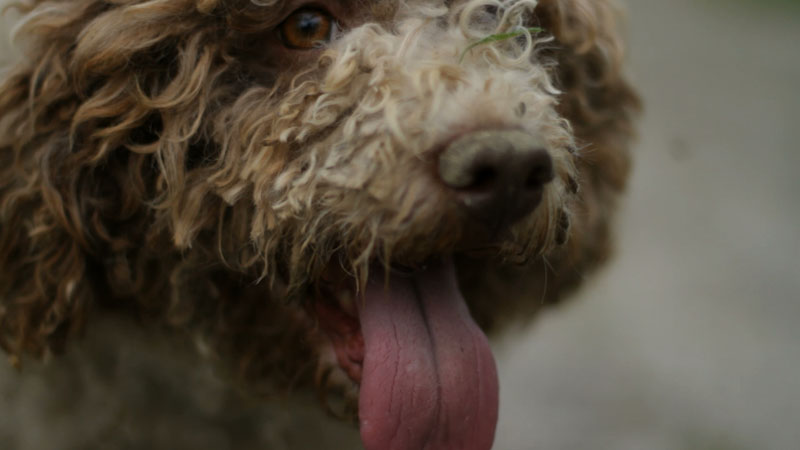 A Guaranteed Stunning Gentle Ramble Hunting Elusive Truffles
Truffles love rain and despite a decrease in truffles since 1998 due to climate change and an annual decrease in rain fall across Italy, truffles grow fast and can pop up overnight so there is always the possibility of success on your truffle hunt.
You can join Carmine on his daily truffle hunts for a couple of hours  between May to December apart from the out-of-season September.  Depending on the winter and early spring weather, truffle hunts are possible between mid-January to the close of April.
Making a Truffle Date
If you've never tried a truffle before it will be a culinary experience you won't forget.  Believed to be natural aphrodisiacs by the Romans, their musky smell and delicate earthy taste is unique and it's unsurprising they remain known as the kitchen's black pearls.  According to the time of year you join Italia Sweet Italia in Abruzzo these are the truffles you can hunt in the woods around Torrebruna:
Il Bianchetto – Mid January to late April – cost at market €80 per kg
Scorzone also known as the Black Summer Truffle – Mid May to late August, cost at market €40 per kg
White Truffle (the most valuable)  – 1 October to late December –  cost at market €900 per kg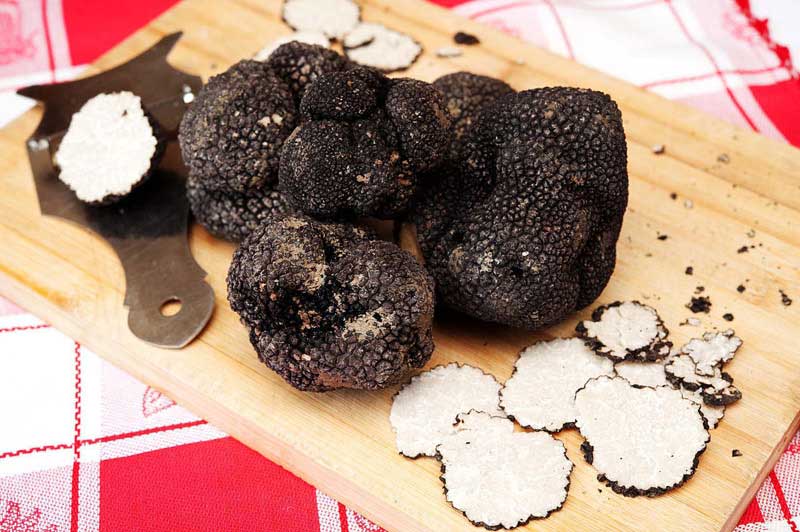 Italia Sweet Italia's Truffle Hunting Itinerary
14.15 Transfer to Torrebruna or Lentella
15.00-21.00 – Truffle hunting followed by aperitif, cookery demonstration and dinner.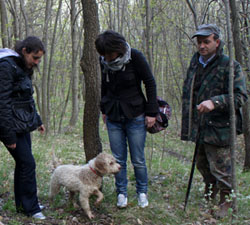 In the Summer months we recommend a morning truffle hunt, meeting for transfer at 09.00 am.
What's Included
Truffle hunting
Aperitif
Transfer
Mamma Maria's cooking demonstration in her home
Dinner with home made pasta or risotto and truffle
English-speaking guide
To Book
You can book our truffle hunting experience as a part of the tailor made Italian holiday that we can create for you or as part of  7-day Italian cookery holiday.