Wonderful lakes, the Adriatic coastline, uncontaminated parks, magical medieval towns, all varieties of nature, climate and landscapes… This is Abruzzo! But there is another thing to mention: breathtaking mountain ranges, enriched by a great variety of flora and fauna, fascinating hilltops, medieval villages and hermitages.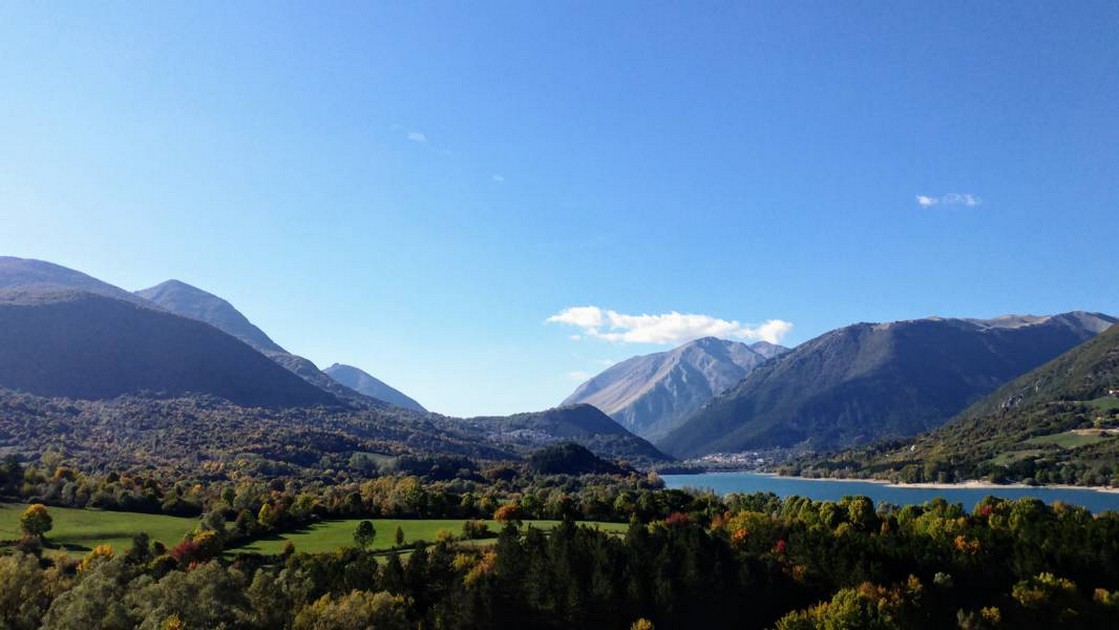 Wherever you are on the coast, if you look towards the inland you will see incredible rocky peaks: from north to south, we are talking about Laga, Gran Sasso and Majella ranges. 
On the same day you can hike on snowy rocks and sunbathe on the beach: if you are specifically interested in discovering this "double soul" of the region, this tour gives you the chance to "live" in two historic town centers, Sulmona on the mountains and Vasto on the Adriatic Sea.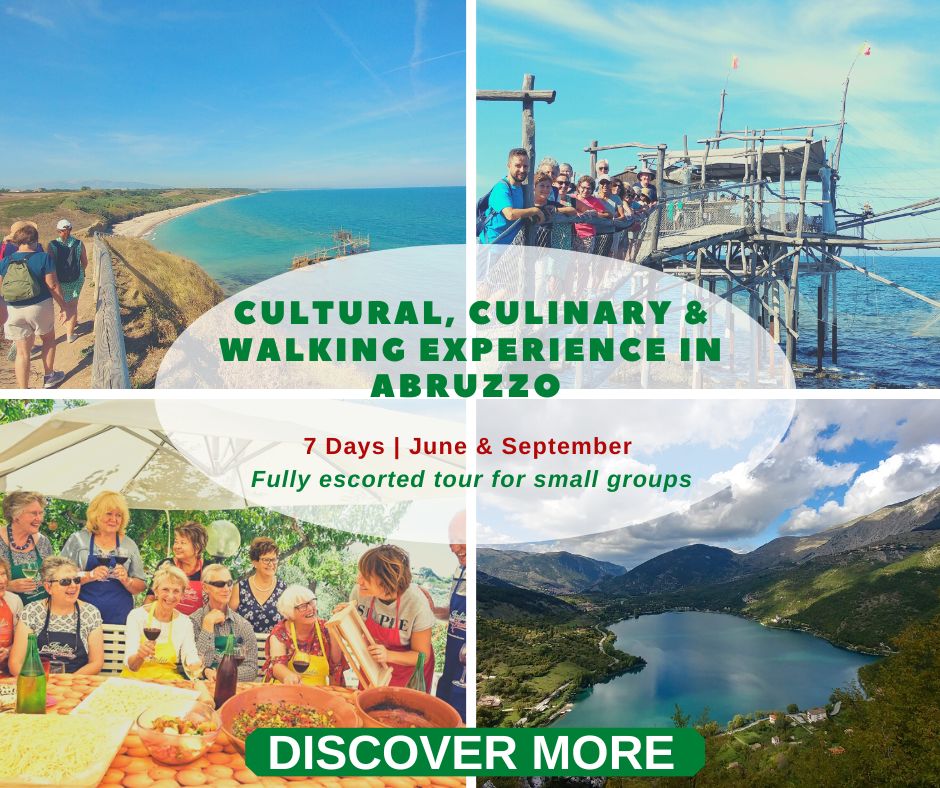 The mountains of Abruzzo are the home of three National Parks and more than 30 reserves, so around a third of the region is protected nature. 
Gran Sasso and Laga mountains
Gran Sasso d'Italia is an extremely popular mountain massif with trekkers, mountain climbers and skiers. Its chief peak, Corno Grande (the Big Horn), is the highest mountain of central Italy.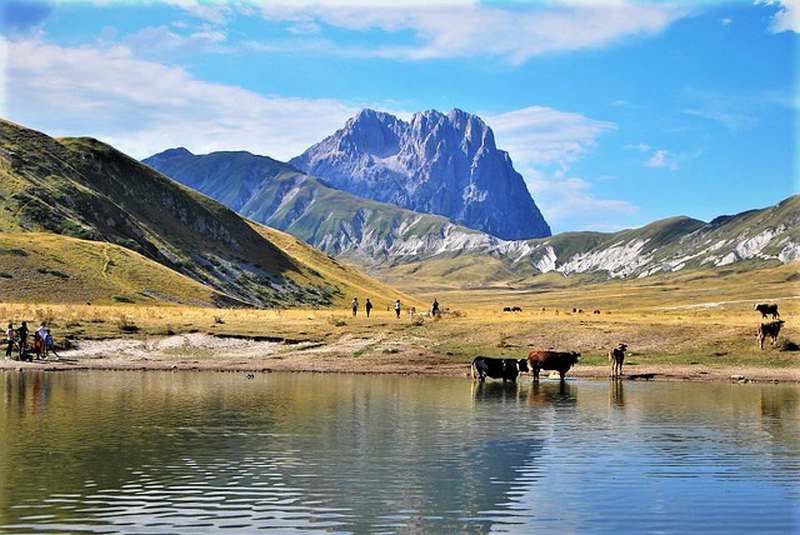 It is located in the Gran Sasso and Monti della Laga National Park, another great spot for excursions and "hamlet-hunting", such as Santo Stefano di Sessanio, a fortified medieval village located at 1250 meters above sea level, known for its albergo diffuso (extended hotel).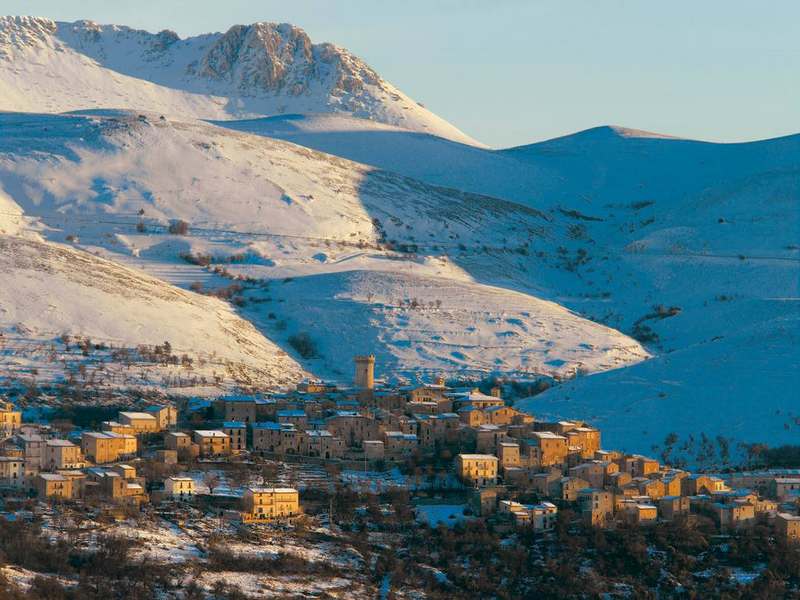 If you are visiting the area, you should definitely reach two panoramic points: the Castle of Rocca Calascio, a fortress that stands in the middle of nowhere, offering the most glorious views of the surrounding countryside and mountains, and Campo Imperatore (Emperor's Field), the largest and highest Alpine meadow of the region, a seemingly endless plateau stretches south of the massif, where you can also taste some of the best arrosticini of Abruzzo.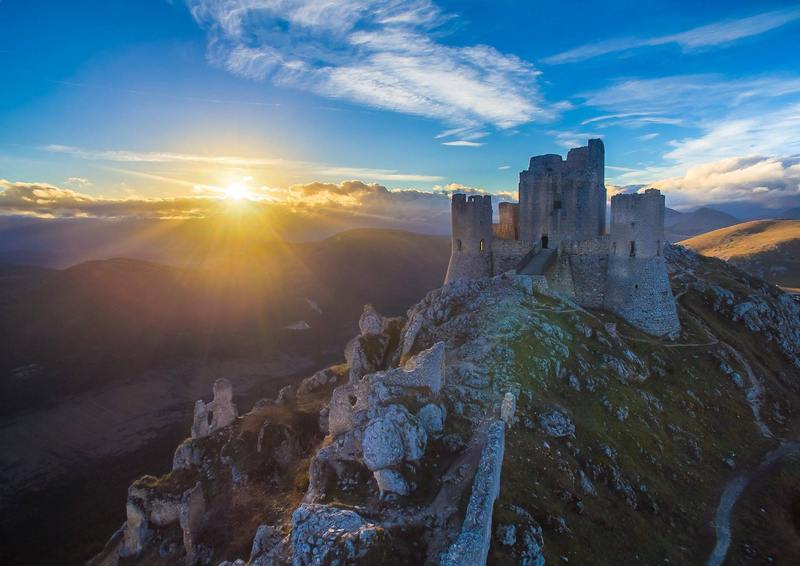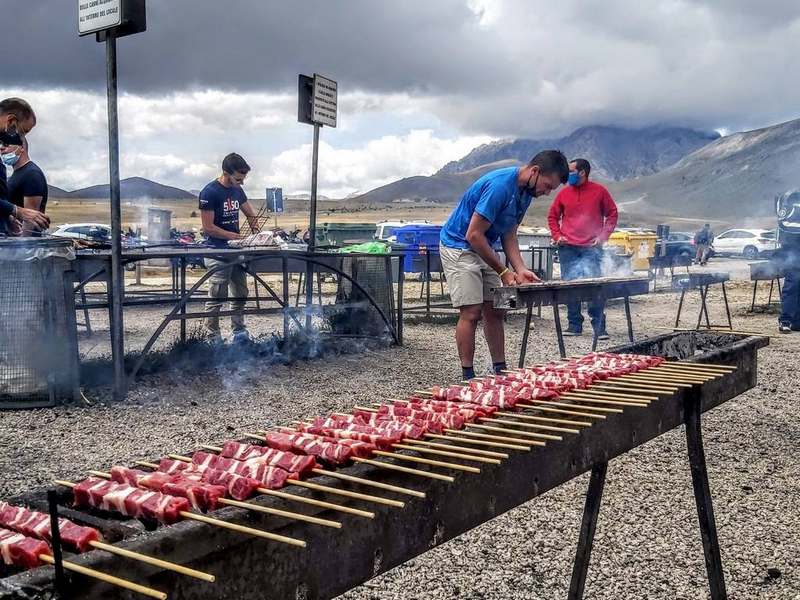 The Laga Mountains are less well-known but very interesting for trekkers, full of watercourses and splendid waterfalls.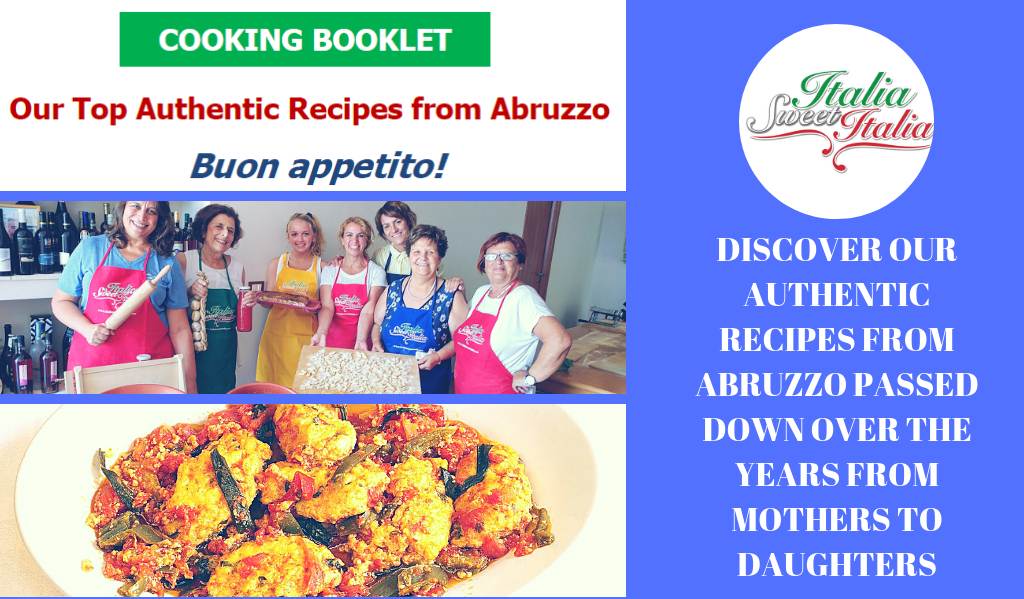 Majella mountains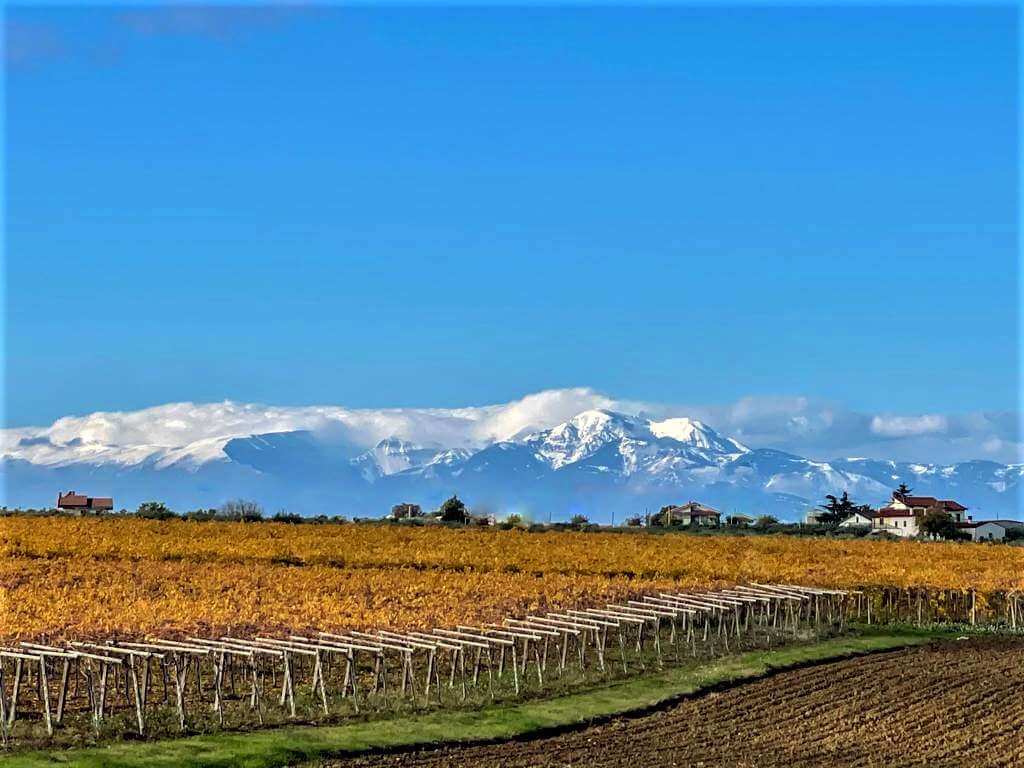 Have you ever skied with a sea view? Passolanciano–Majelletta is a ski resort that offers a unique scenery at almost 2000 meters above sea level, overlooking the Adriatic coast.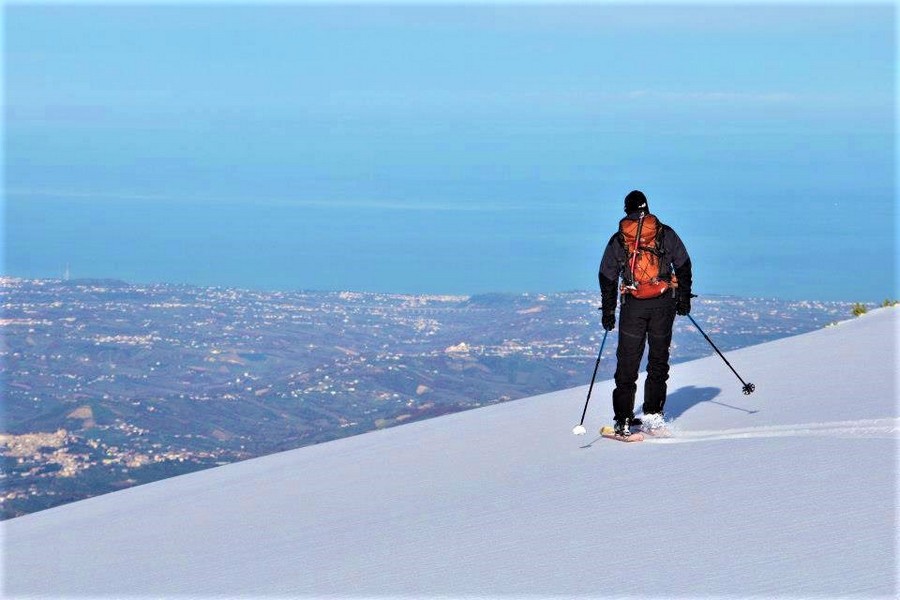 It is located in the Majella National Park, one of the best preserved Apennine ecosystems, made of nearly 100 square miles of immaculate mountains and canyons to enjoy, and a great place for hiking, walking through incredible sceneries and discovering solitary and remote hermitages set in the rocky mountainside, where you can peacefully meditate and find yourself again!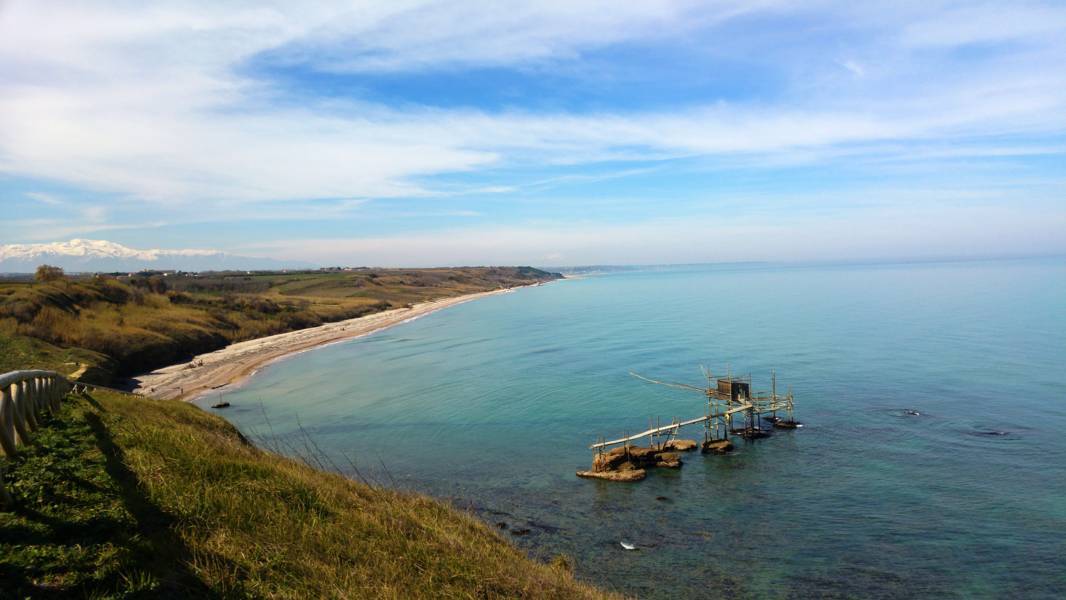 Our Cultural, Culinary & Walking Experience Tour in Abruzzo will guide you through the beauty of this area: we will reach the Hermitage of San Bartolomeo in Legio (watch the video below), Abruzzo's most famous rock face retreat, just outside the town of Roccamorice, carved into the mountain and immersed in the silence of the surrounding woods, and the Hermitage of Santo Spirito, one of the most important monasteries of the Majella.
They are both so evocative that, around 800 years ago, the future pope Celestino V chose them as the places for his meditation and prayers.
At the foot of the Majella, there is another gem: Sulmona, a charming town surrounded by mountains, where ancient history and a strong tradition for colorful sweets live together making it one of the most famous villages in Abruzzo: we stay here for two nights during this tour. Read this article to find out everything about it!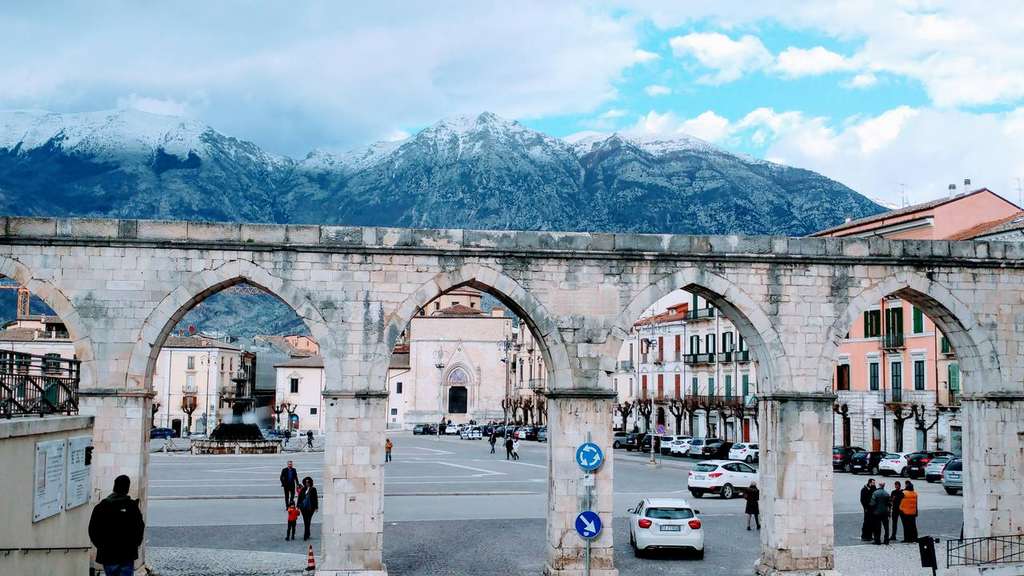 Nowadays, it is famous for being the capital of sugared-coated almonds, known as "confetti" in Italian. Its streets are adorned with colorful confetti bouquets, which you can buy in any imaginable flavor – limoncello, tiramisu, ricotta and pear, fruits of the forest, hazelnut, and anything you can think about.
Other ranges in the Abruzzo, Lazio e Molise National Park
The Abruzzo, Lazio and Molise National Park is a 50,000 hectares land in the heart of the central Apennines between the regions of Abruzzo, Lazio and Molise.
It is home to 25 towns, of which two of the most widely known are Pescasseroli – a popular ski resort in winter an excellent base camp in warmer months to explore the plant and wildlife of the forest landscape – and Civitella Alfedena, located in an area inhabited by the Apennine wolf and lynx.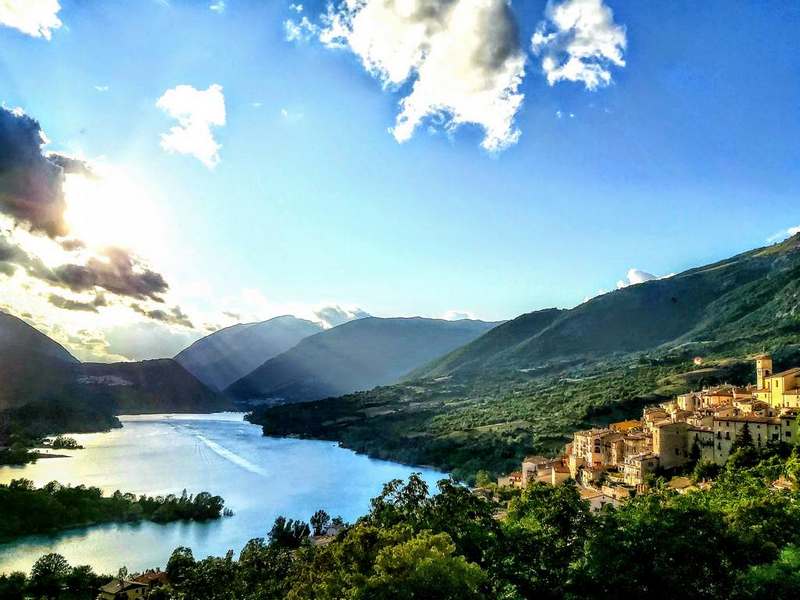 The Park is the ideal destination for anybody who wants to experience a break from crowded cities and get immersed in the heart of nature, taking a walk or a drive through the fascinating paths from where it's quite common to see the local fauna, such as wolves, Marsican bears, and deers.
Another great spot of this area is Scanno, considered one of the most beautiful villages of Italy. It's a magical hill town in a very scenic location – surrounded by the forest, caressed by a heart-shaped lake that takes its name. Nearby you can also visit Villalago, mostly known for the Hermitage of San Domenico, a small church surrounded by the peace and beauty of nature. Join us on this tour and we will take you everywhere!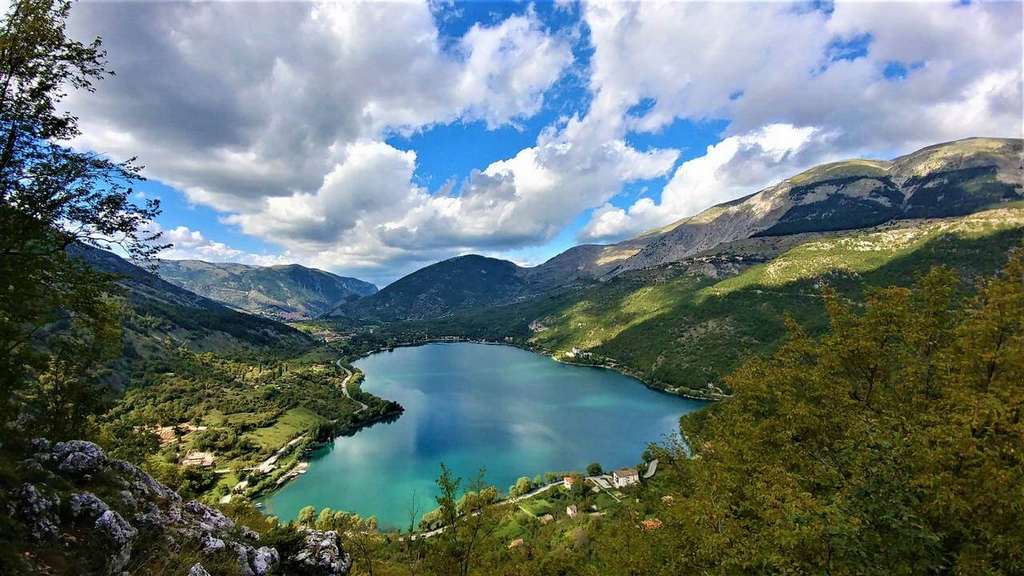 Ready to discover the most beautiful Abruzzo landscapes with us?
Get in touch today to help bring your dream tour into focus. If you are looking for something we didn't mention in the article, let us know!
And if you're not quite ready to make an inquiry, sign up for our free email course to learn everything you need to know about planning a tour of Abruzzo and beyond.