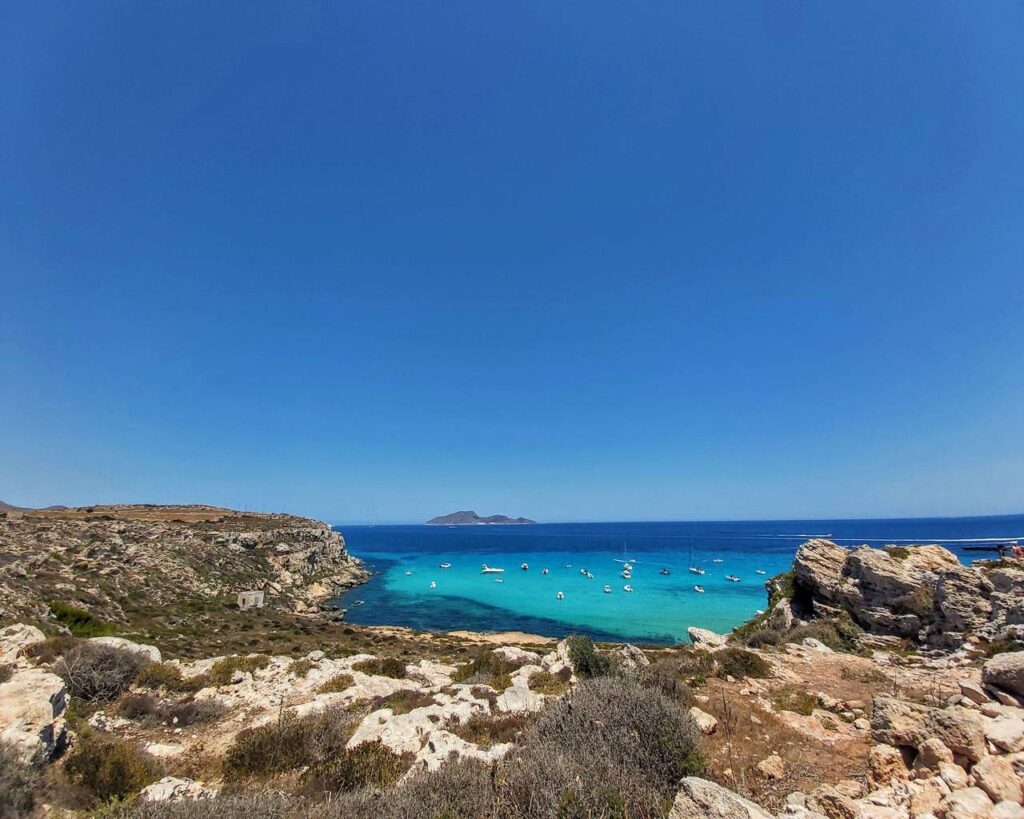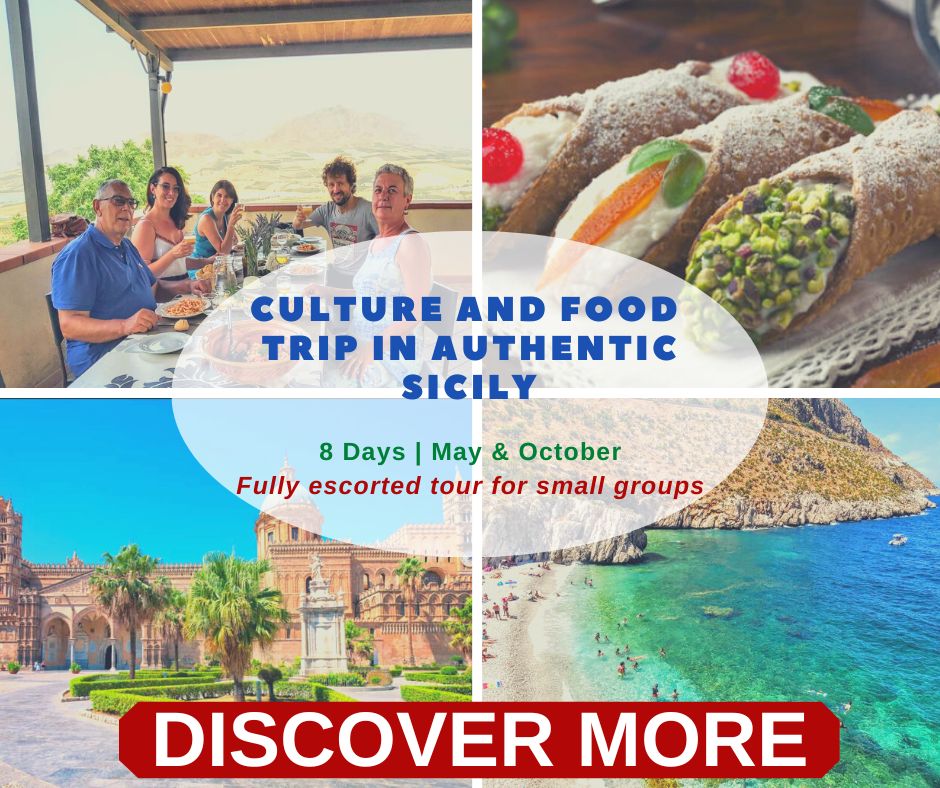 Sicily, the largest island in the Mediterranean sea, is without a doubt one of the most stunning Italian regions.
It can offer an unforgettable travel experience to anyone who is interested in history, science, art, beautiful landscapes and beaches, great food and wine.
We designed that will give you the opportunity to discover and experience its culture with the warm hospitality of local people, great cuisine and dessert traditions, with the support of local suppliers only and small businesses that said No to mafia.
It is a super safe and fun experience, and we will take care of all the details. Let's see together what are the top 8 things to do in the region.
1. Spend a few days in Palermo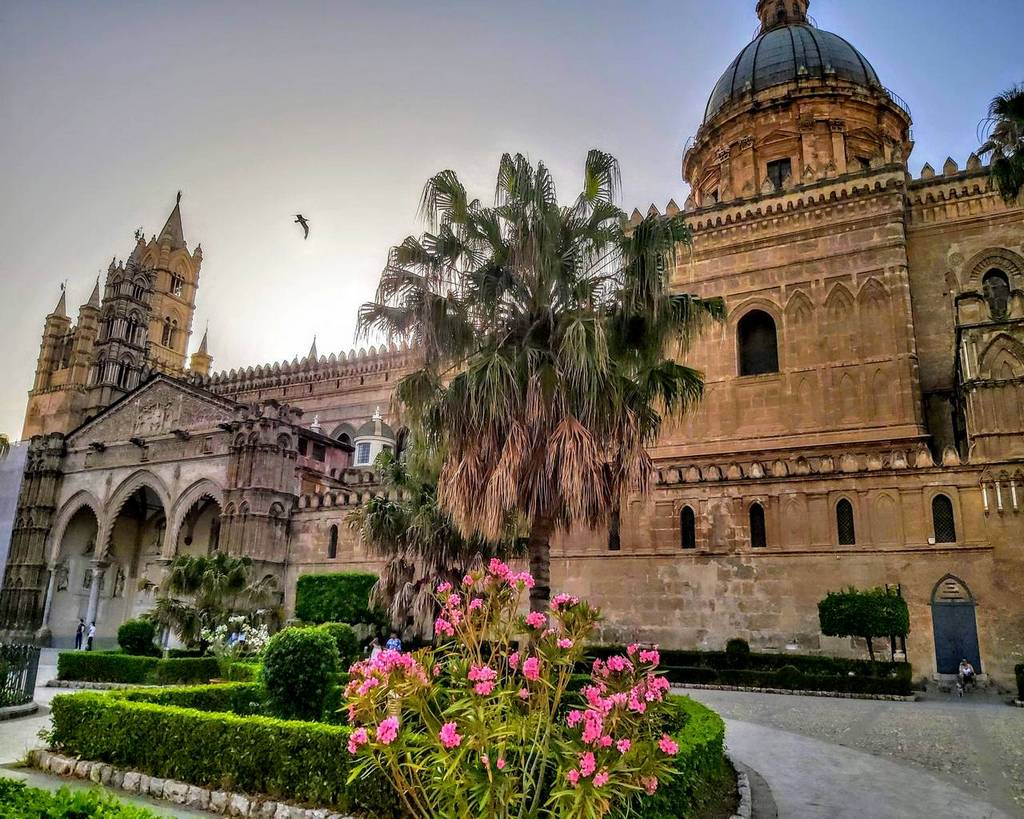 The capital of the island, Palermo, is located on the north coast of Sicily, and represents the perfect starting point for any local trip.
We will walk through its historic center, with its narrow alleys and airy squares and you will see fountains, churches, historic buildings, but also the colorful market stalls, shops and laboratories where the artisan and gastronomic traditions are still active today.
Of course the city would need an article on its own, but briefly this is what it offers: amazing street food, such as panelle and arancine, and outdoor local markets, such as Ballarò, which is the largest, oldest and most famous, and Vucciria; beautiful historical buildings, just to name a few: the Cathedral, the Palatine Chapel, the Palace of the Normans, Teatro Massimo, Fontana Pretoria; great architecture, such the famous Quattro Canti square; and we also have to mention Mondello beach and Ustica island for a relaxing break.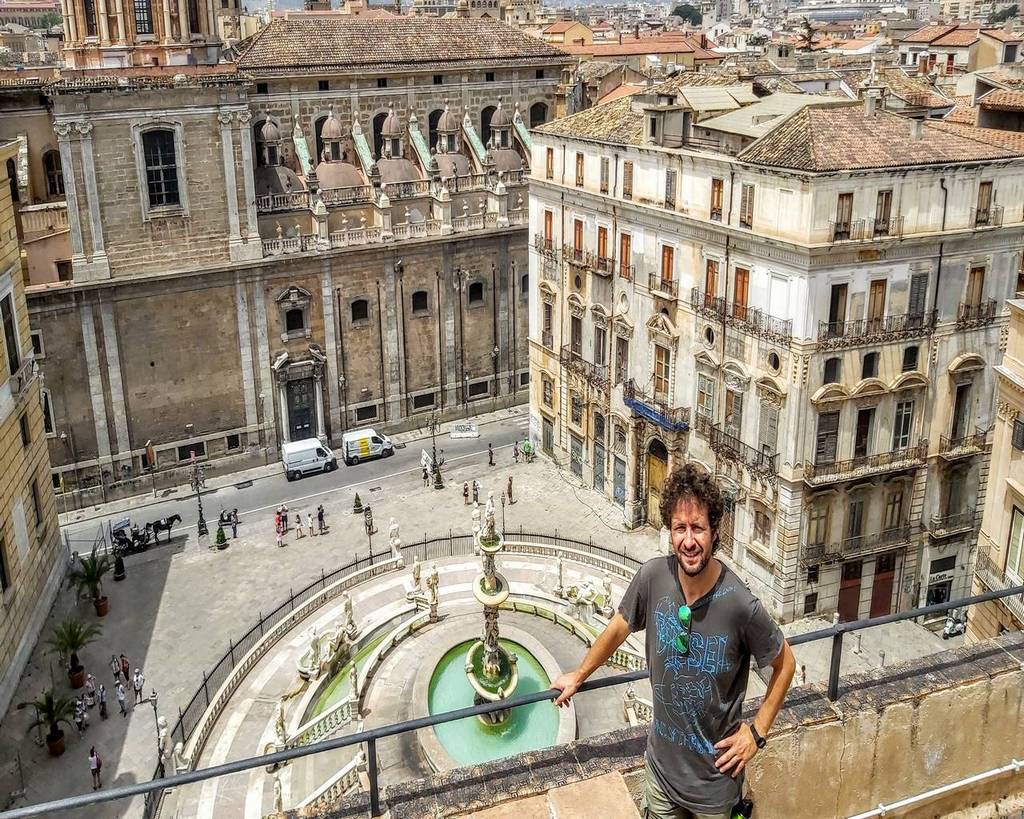 During our tour we will also take you to Monreale, a few kilometers away from Palermo, to visit the majestic Norman Cathedral characterized by golden mosaics, the cloister of the adjoining monastery, and the panoramic point from which you can enjoy a breathtaking view of the entire Gulf of Palermo.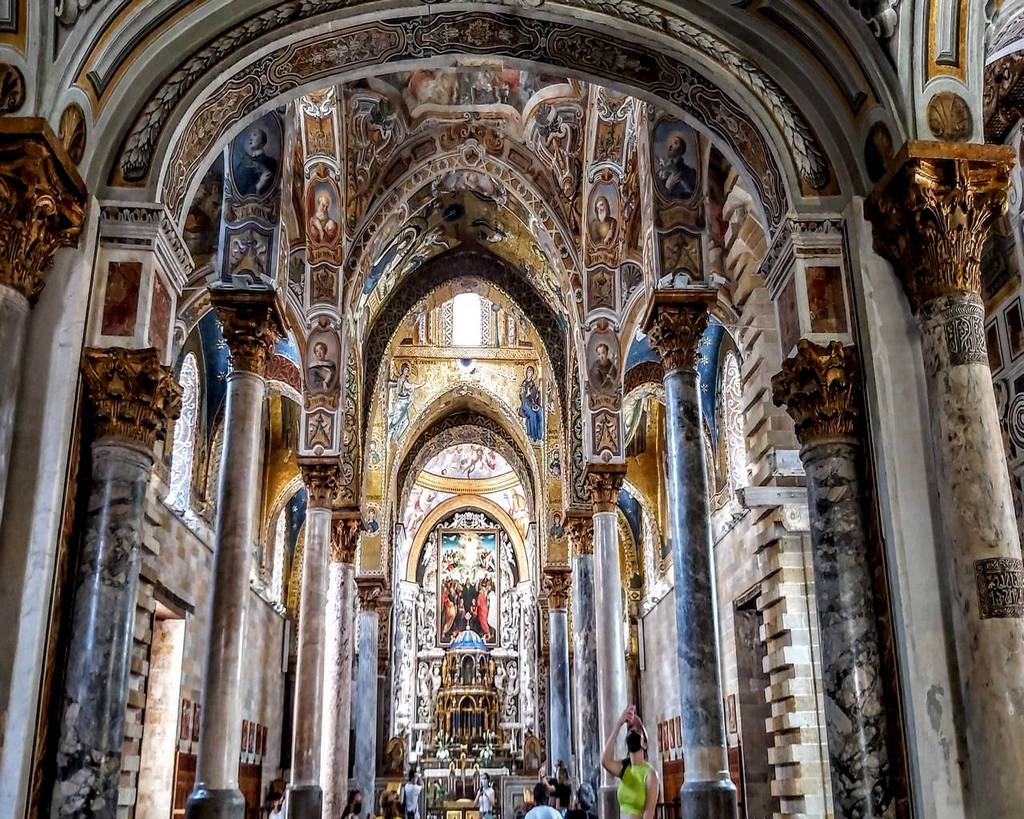 And let's not forget about Capaci, a town known for the massacre of Giovanni Falcone.
We will discover that Capaci goes beyond that date and it's more than the place of the attack: a nice town that offers a lot to its inhabitants and tourists, from the sea life to good food to the friendliness of its people.

2. Explore the Zingaro Reserve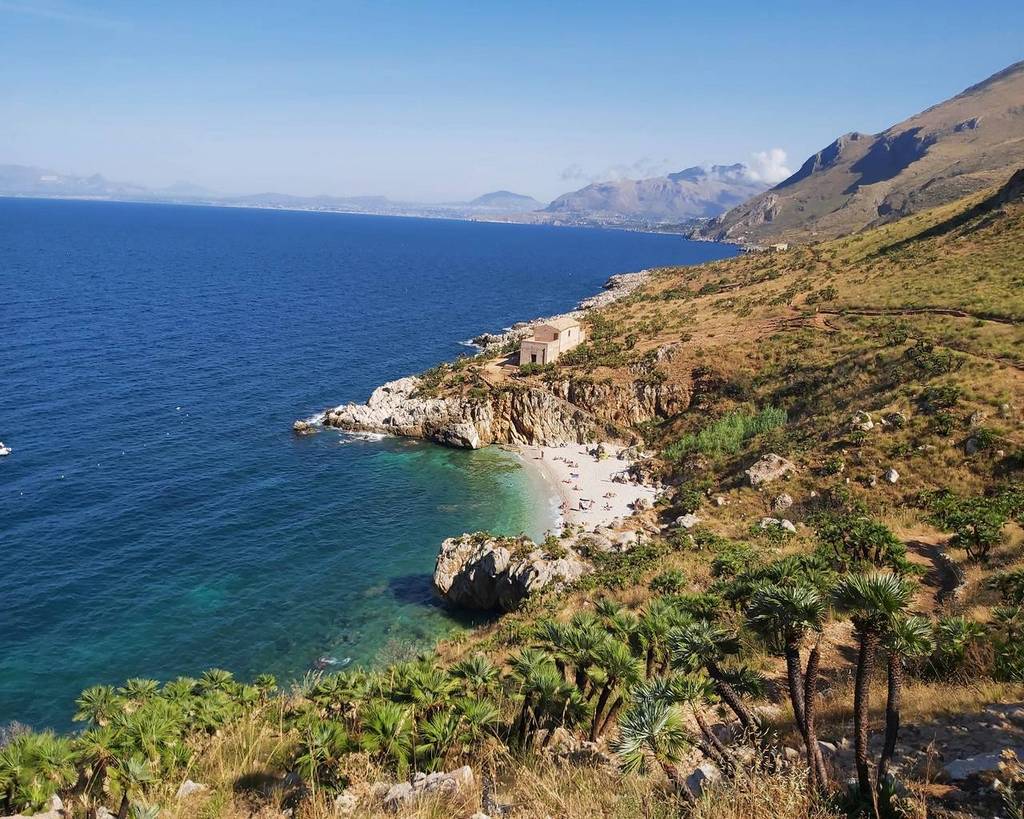 If you would like to experience the outdoors and undisturbed nature, the Zingaro Reserve is what you are looking for: it is coastal path, about 7 km (4.3 miles), which can be easily traveled in a few hours, dotted with broom, thyme, almond trees, ash trees, dwarf palms and carob trees.
It is the perfect picture of the typical Mediterranean landscape overlooking the marine cove.
During our tour we will walk through it and make stops for a swim (if weather permits and you are up to it) or a bit of relaxation in some of the most beautiful beaches in Italy.
We will also taste the famous Trapanese "pane cunzato" (a sort of stuffed bread) in Scopello, a coastal village known for its Tonnara, a tuna fishing plant.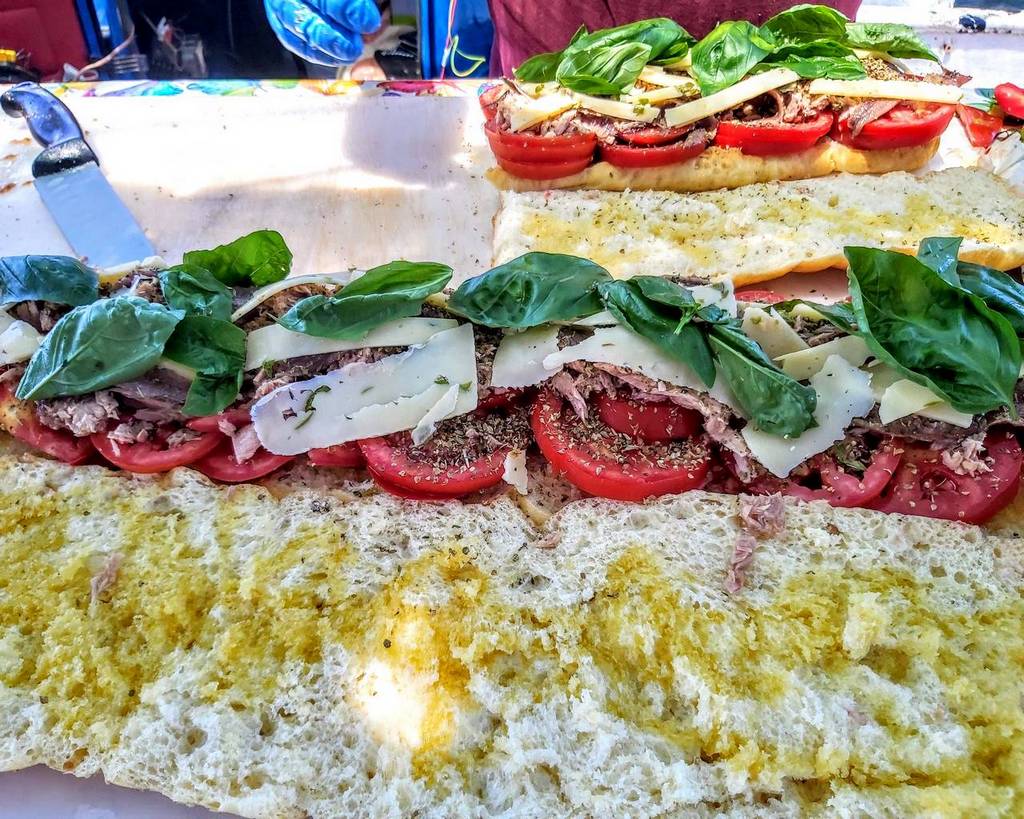 3. Discover Erice and Trapani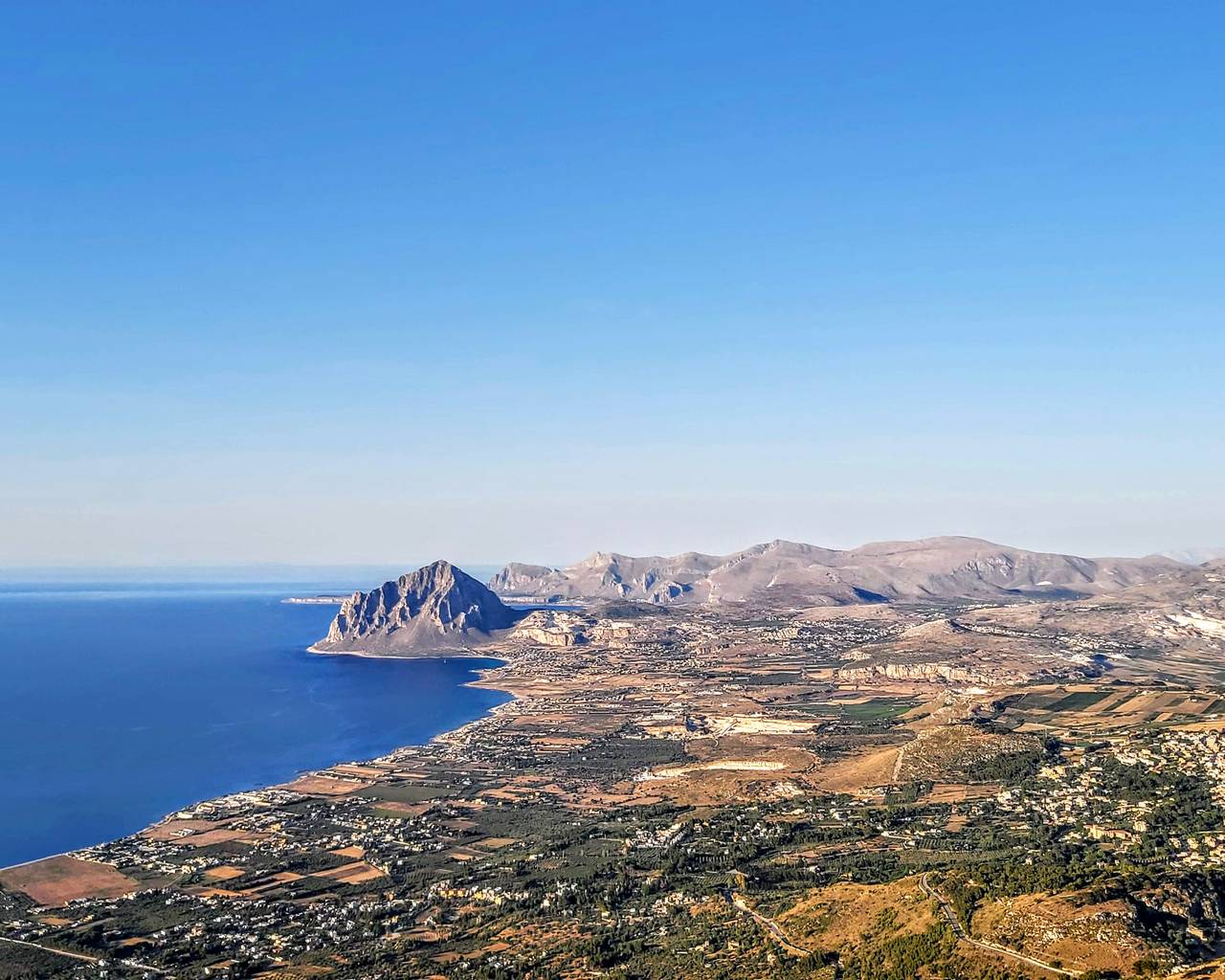 Our excursion to the Zingaro Reserve will start and finish in Erice, an enchanting medieval village perched atop Monte San Giuliano.
It is definitely a place to be included in any Sicilian trip, together with Trapani, an important fishing port and the main gateway to the nearby Egadi Islands.
Trapani is known for its Saline (Salt Pans), over which you can enjoy an unforgettable sunset.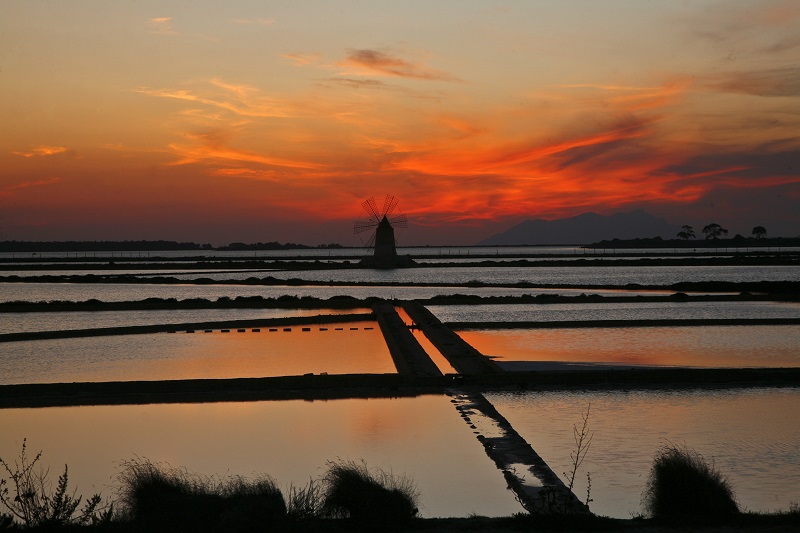 4. Visit the archeological sites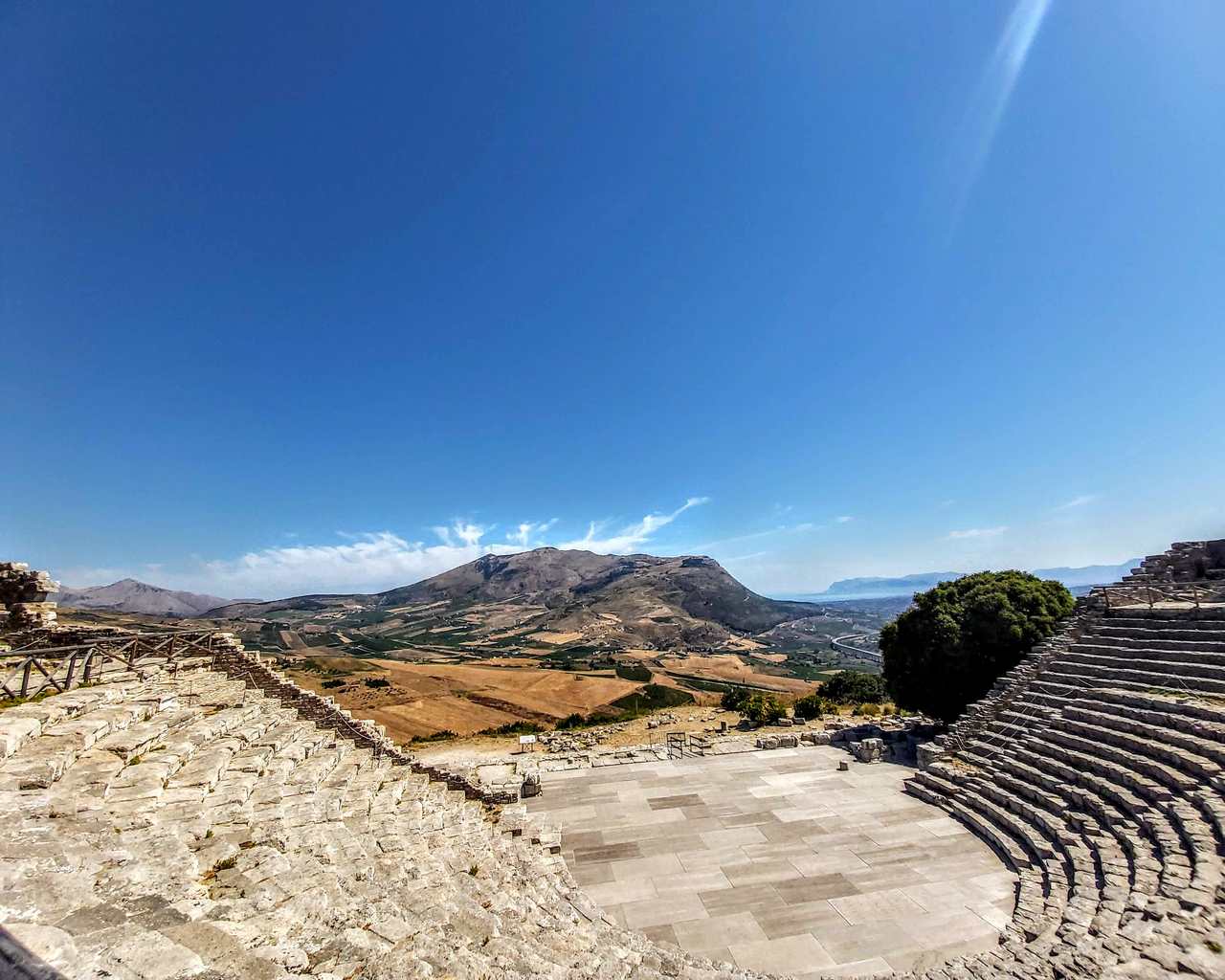 Sicily is also home to beautiful archeological sites, such as Segesta (included in our tour), where the remains of the ancient Elymian-Greek city stand out in the gentle hilly landscape; Valle dei Templi (Valley of the Temples), one of the most outstanding examples of Greater Greece art and architecture, located in Agrigento; Selinunte, that was an ancient Greek city on the south-western coast, currently an archaeological site with five temples centered on an acropolis.

5. Get to know the multicultural Mazara del Vallo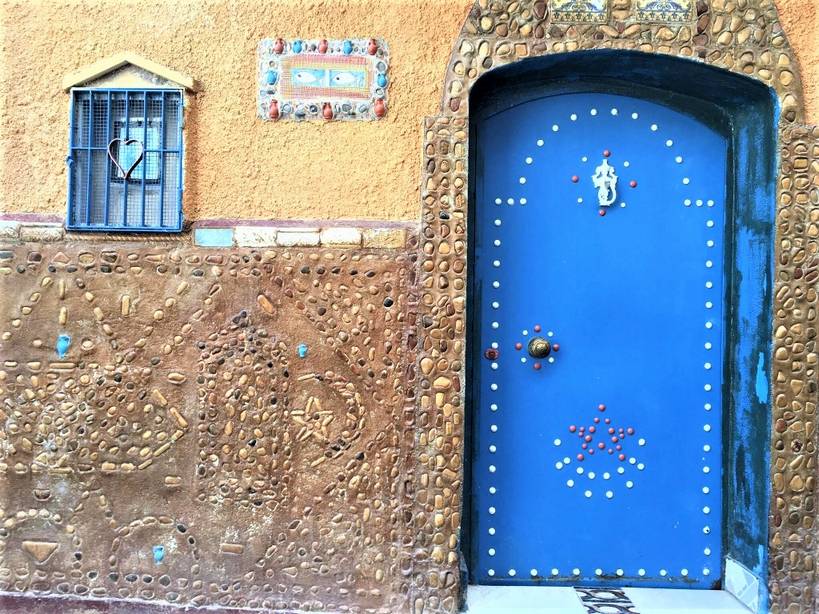 Mazara del Vallo, located in southwestern Sicily, in the province of Trapani, is a fascinating town that embeds the most typical features of Mediterranean culture: it is less than 200 km (124 miles) far from the Tunisian coast, and only the sea separates it from Africa. In every corner you can breathe its multi-ethnic atmosphere.
We will visit it together with a Sicilian-Tunisian guide that will introduce us to its historical-artistic past but also its multicultural current affairs.
We will enjoy a traditional lunch based on couscous.
6. Take a wine tasting or cooking class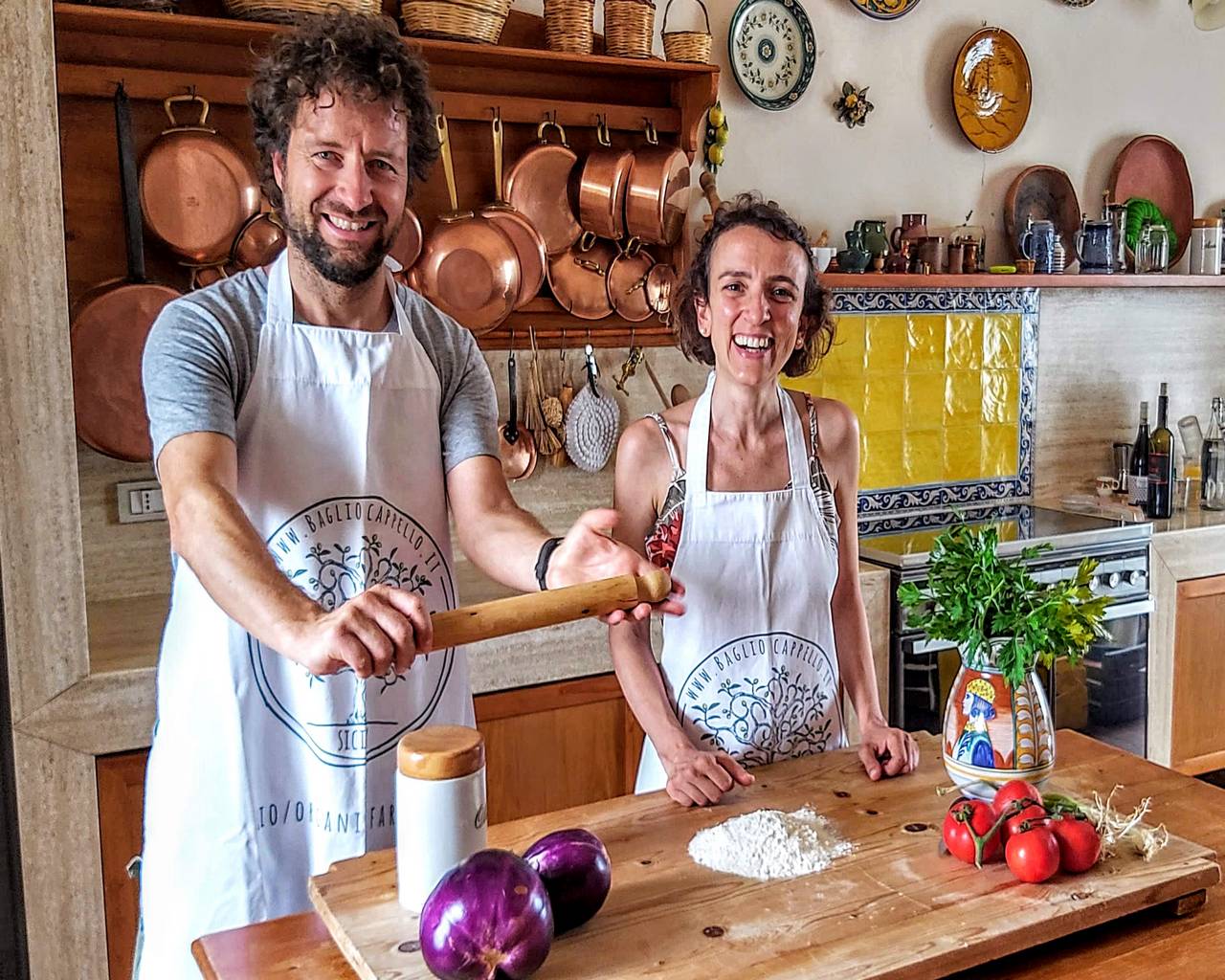 A wine tasting or cooking class might be the perfect way to get to know the Sicilian cuisine and take home some of its secrets.
During our tour we will stop in a Baglio (traditional Sicilian farmhouse), where we will prepare lunch based on typical recipes (i.e. homemade pasta, caponata and arancine) enhancing local and seasonal products, appreciating the flavors and aromas of the island.
7. Eat the local food
And of course, in addition to learning how to prepare them, you must try all the local foods that the region offers.
We are talking about cannoli, the tube-shaped shells of fried pastry dough, filled with a sweet, creamy filling usually containing ricotta; arancini, the rice balls filled with ragù (meat or mince, slow-cooked at low temperature with tomato sauce and spices), mozzarella or besciamella, and/or caciocavallo cheese, and often peas; panino con la milza, which we may taste during our tour in Palermo, a sesame topped soft bread, stuffed with chopped veal lung and spleen that have been boiled and then fried in lard; and of course granita, especially in the eastern Sicily, a semi-frozen dessert made from sugar, water and various flavorings, often topped with panna (whipped cream).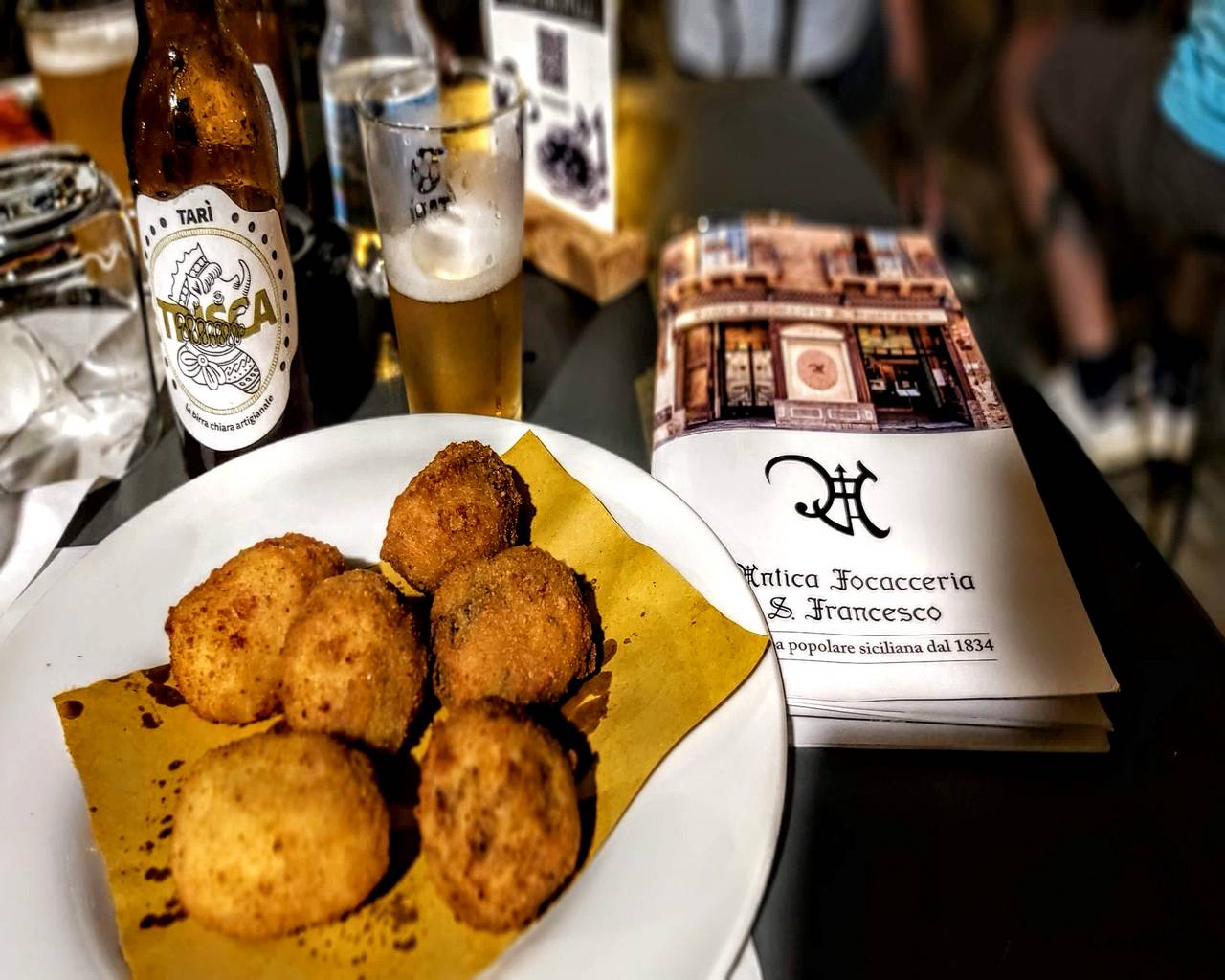 8. Don't miss Taormina, Catania, Ragusa, Siracusa, Marzamemi
Among the most beautiful towns of the region, these are the ones you have to visit:
9. Discover the Sicilian islands by bicycle or boat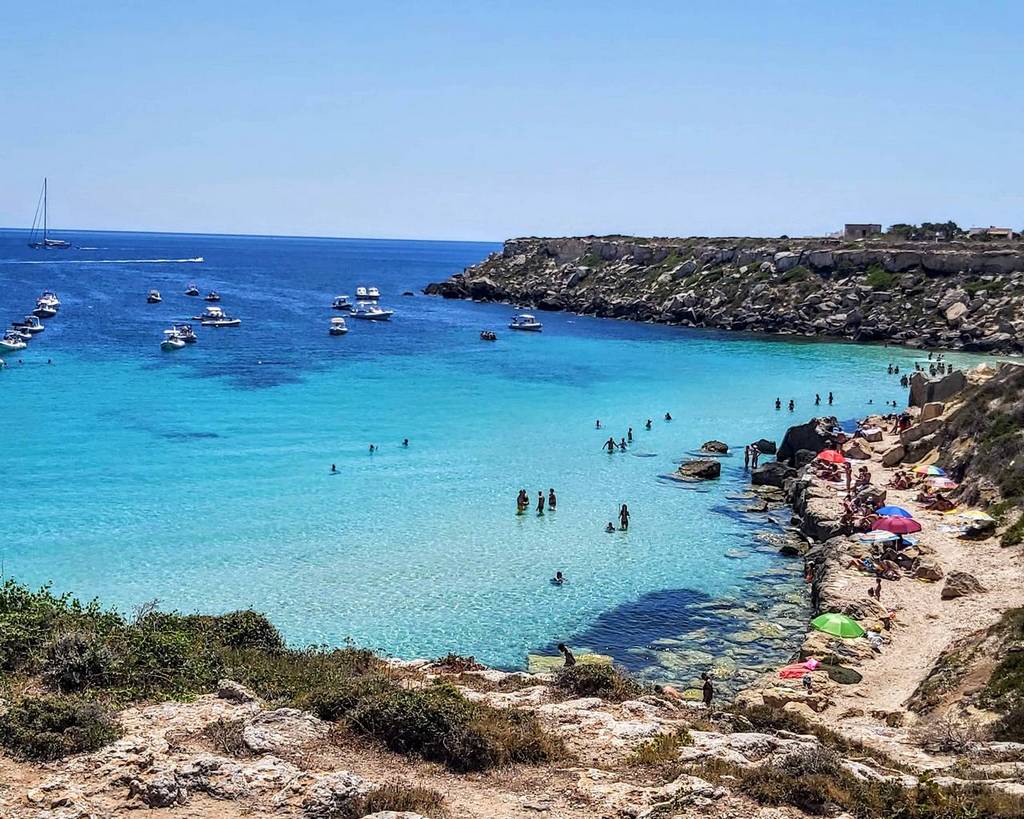 Sicily is also worth a visit for its island, which you can discover by bicycle or boat.
Aegadian islands, five small mountainous islands off the northwest coast of the region, near Trapani.
You will fall in love with the incredible waters of Favignana, Levanzo, and Marettimo.
Aeolian islands, an archipelago of seven islands in the north: Lipari, Vulcano, Panarea, Salina, Alicudi, Filicudi, Stromboli.
All of them have volcanic origins but also a very strong identity.
Lampedusa, Italy's southernmost island, with its Spiaggia dei Conigli (Rabbits' beach), one of the most beautiful beaches of the world.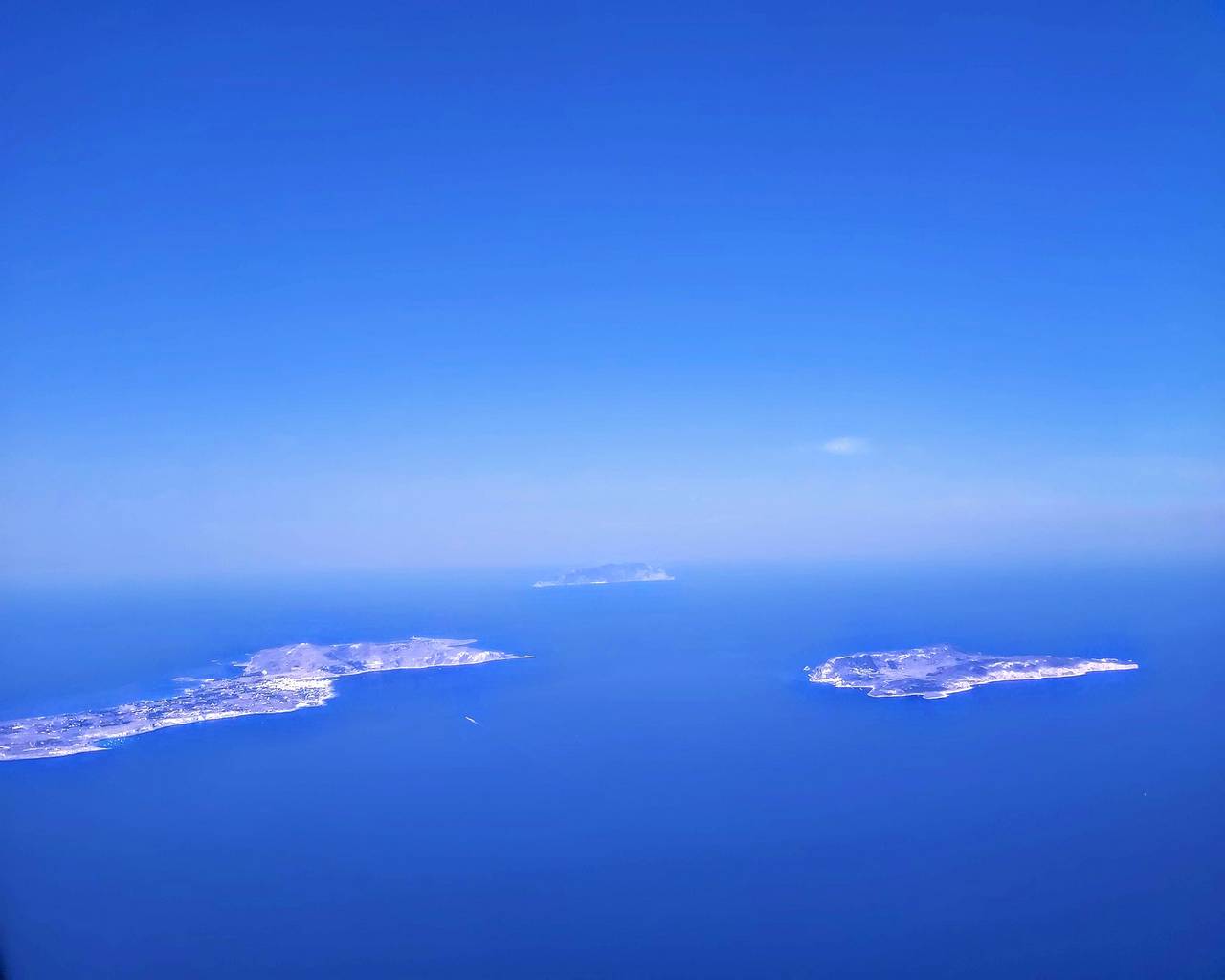 Ready to experience Sicily with us?
Get in touch today for more information about the region, we will help you understand what are the best options for your dream vacation!