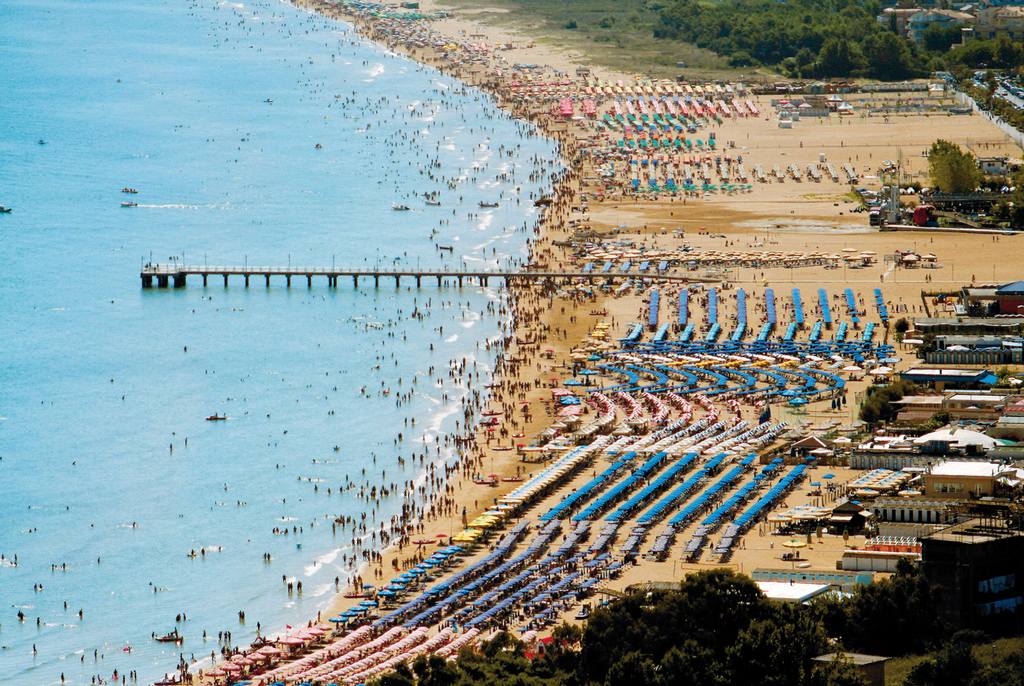 Where is Abruzzo? We answer this question in this article. Italy's best kept secret is nestled in the Apennines and the Adriatic coast, in the center of Italy, between the mountains and the sea. If you are flying over, the international airport of the region is located in Pescara (PSR), but we usually suggest our travelers to fly to Rome.
Rome Fiumicino Airport (FCO) is 300 km (186 miles) away from our accommodation providers and this is where the majority of our tours start from, and where we will pick you up (pick up and drop off are included within our packages).
So now you may wonder… 
How far is Abruzzo from Rome? It's just a couple of hours away!
Of course the first option would be renting a car.
But if you are not into driving, you can take a comfortable bus, which takes approximately 2 hours and 15 minutes and costs from €15.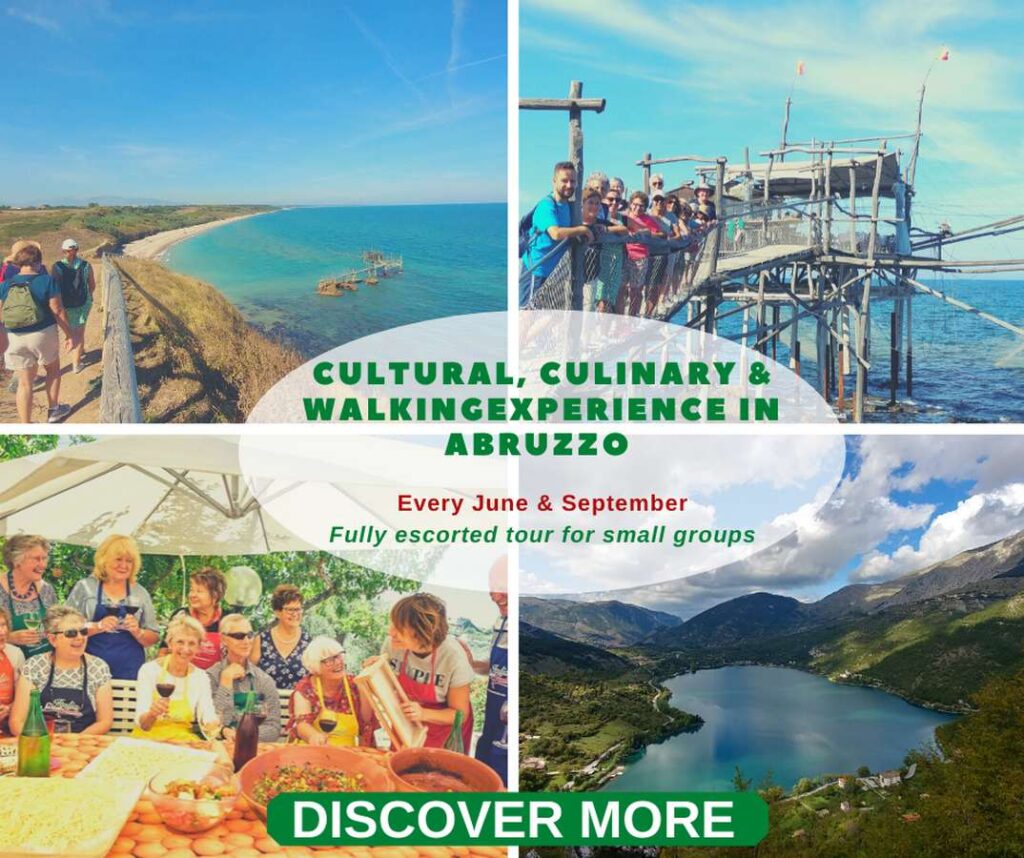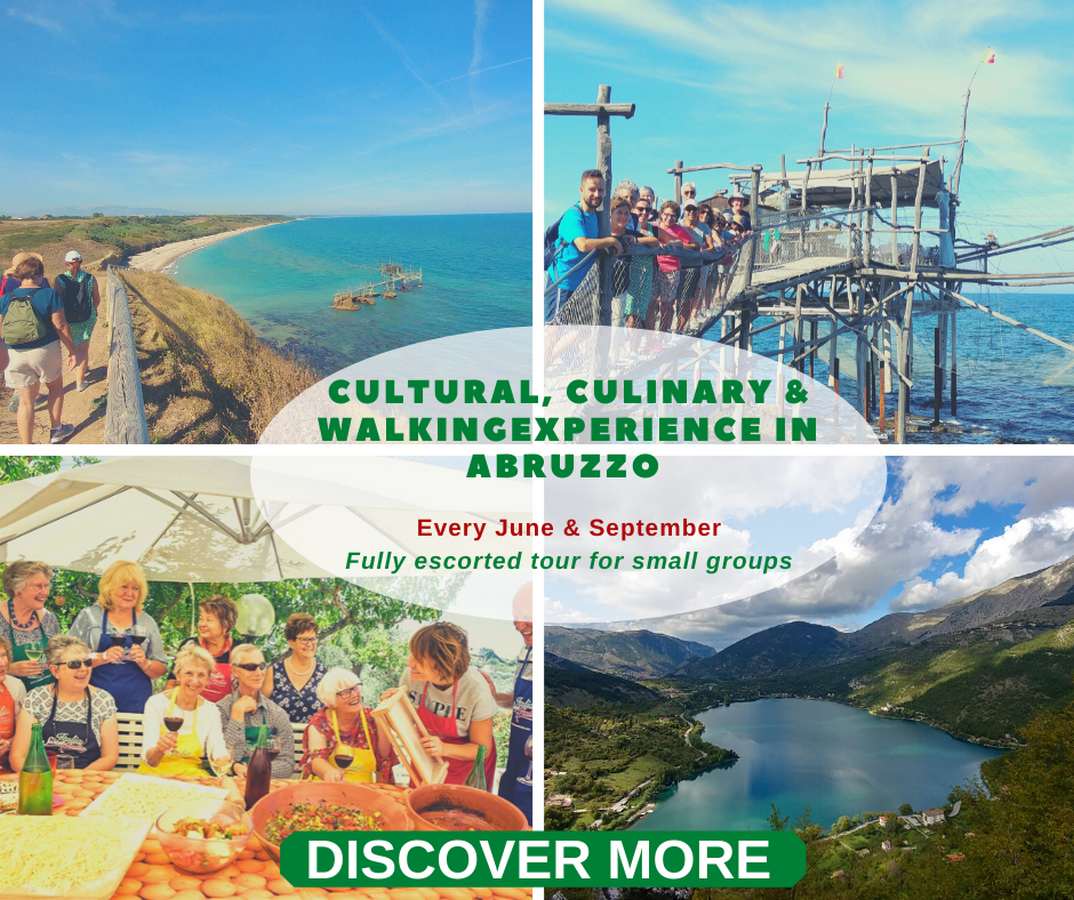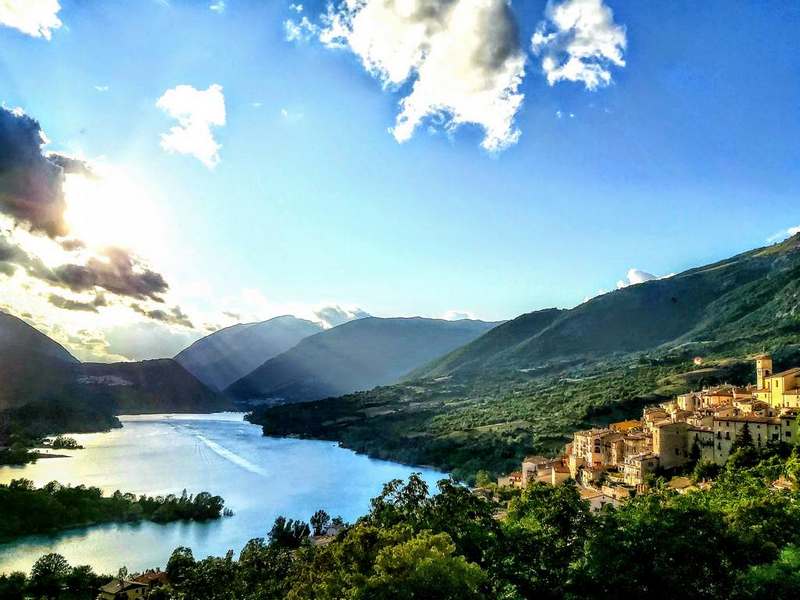 For example, you can travel from Rome Fiumicino Airport or Rome City Center (Tiburtina Train and Bus Station) to Pescara Train and Bus Station and also to Vasto City Center (Vasto is usually the starting point of all our tours, and by bus it takes around 3 hours). There are many companies that offer this service, such as Clikbus.com, Difonzobus.com, Dicarlobus.it, Prontobusitalia.it, Arpaonline.it, Flixbus.com to name a few.
This bus trip will be an experience in itself. You will go through the mountains (admiring crossing 3 National parks, and admiring charming hilltop villages) until youreach the sea, and get a first glimpse of this beautiful and diverse land.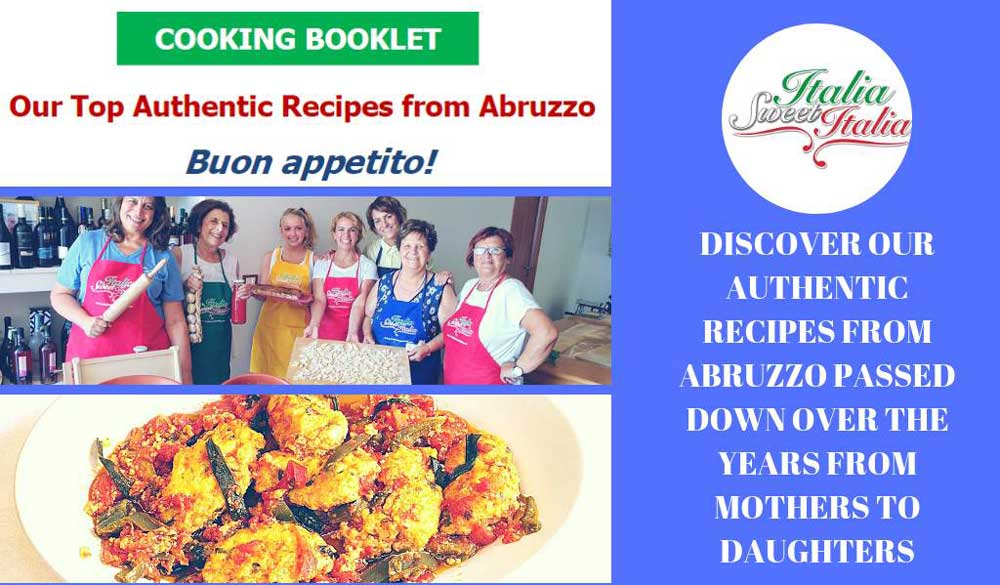 Another alternative is the train.
Trenitalia offers three trains per day from Roma Termini to Pescara Centrale, the tickets may vary from € 16 to € 35 and the journey takes approximately 3 hours and 20 minutes. If you have to stop at Pescara, this can be a good option but if you need to reach us at Vasto, for example, you still need to get off at Pescara and get on another train, which might not be very convenient if you have bags and time constraints. Unfortunately we can't count on a fast train yet, even if it's in the Government plans, but it might take some years.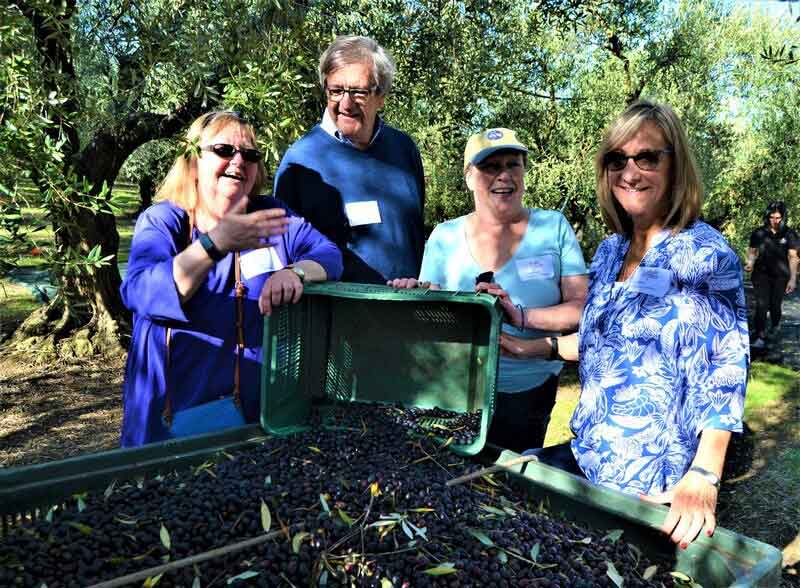 Ready to travel to Abruzzo, Italy?
Get in touch today for more information about our tour. We are ready to help you choose the best options for your dream vacation! 
And if you're not quite ready to make an inquiry, sign up for our free email course to learn everything you need to know about planning a tour of Abruzzo.