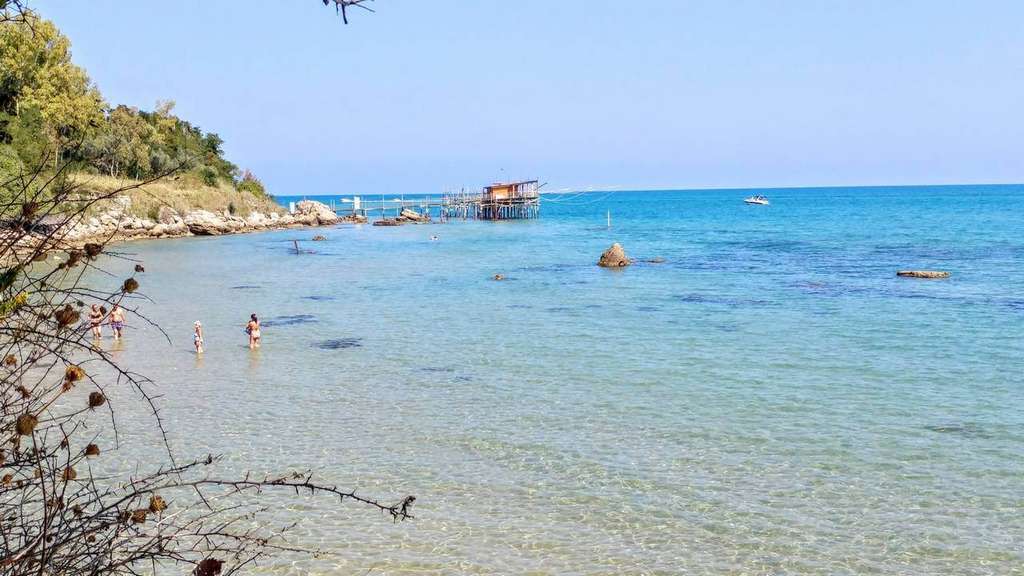 The Trabocchi coast is one of the best places to see in Abruzzo, Italy.
It is a 54-kilometer (33 miles) coast that stretches from Ortona to Vasto area, in the province of Chieti, named this way for its collection of old fishing net structures known as trabocchi. This area can be easily reached from Pescara, the largest city in the region, served by an important international airport, the Abruzzo Airport. 
This land is full of beautiful beaches and it's the perfect destination both for those who want a place to relax away from the crowds and those who prefer the comfort offered by the seaside establishment. The Trabocchi coast is also home to one of the longest cycling lane in Europe by the sea, a 42 km (27 miles) path built on the old abandoned railway line from which you can admire the most amazing views. 
The beaches vary considerably within a few kilometers: you will find sand, pebbles, gravel, rocks and cliffs. Here is a selection of our favorites grouped in three main areas, from north to south.
They all have in common clean, safe and shallow waters, just like any beach of the Adriatic Sea, which is part of the Mediterranean Sea. The sea here is very calm and definitely not as rough as the ocean and temperatures are warmer than average, for example in July they can reach 25-27° C (77-81° F).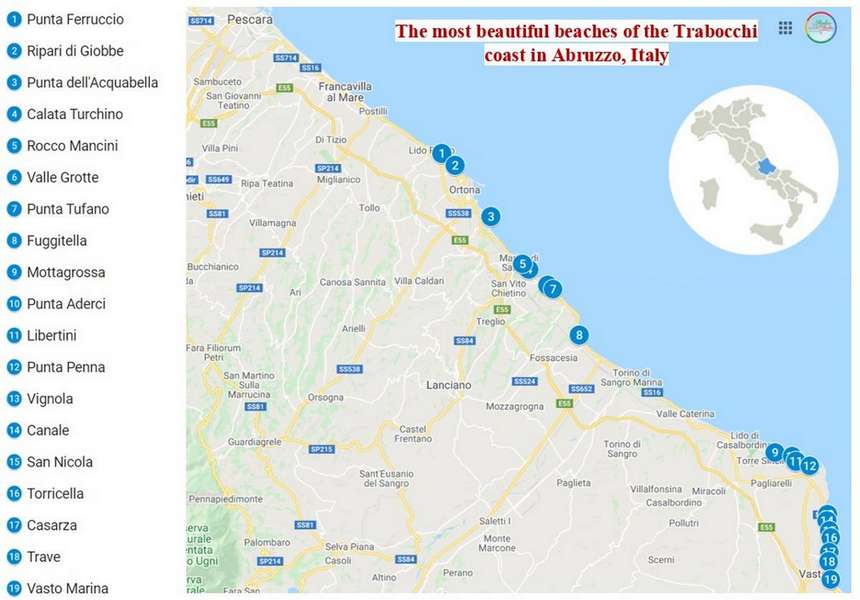 See the full map here 
Ortona area
At the base of the promontory of Punta Ferruccio (click here to take a virtual tour), you will find a pebble beach with the same name that stretches between two rocky capes. Get ready to swim in an emerald green water.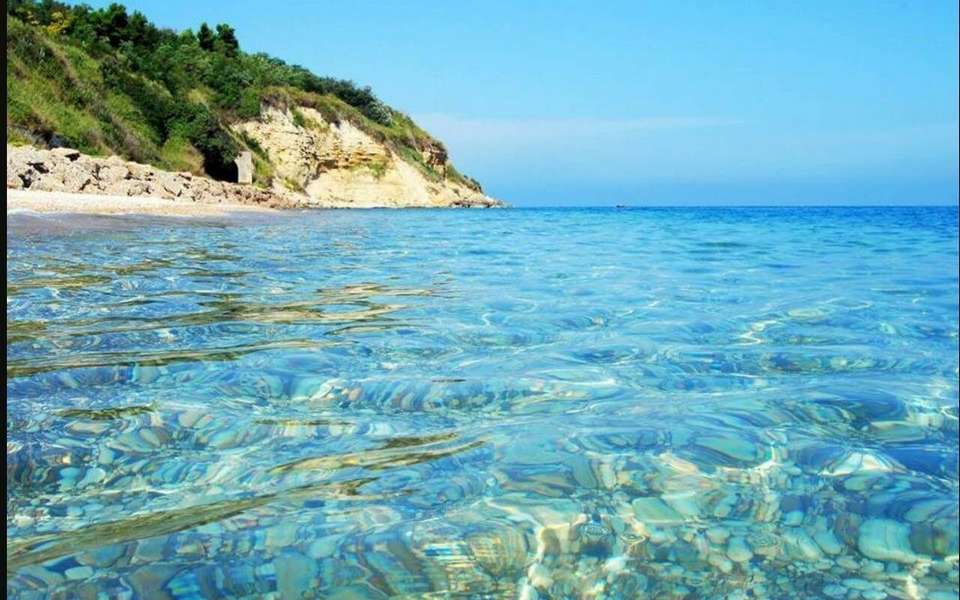 Photo credit:  L. V. Bolletta
Going south, you will land on Ripari di Giobbe, a beautiful spot known for its crystal clear sea, white pebbles and the nearby tourist accommodations.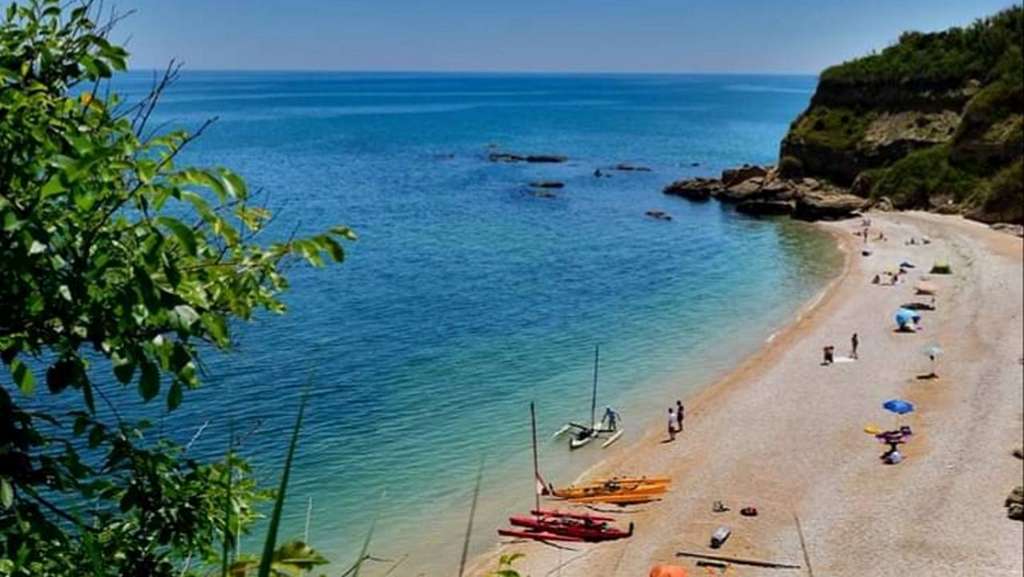 Photo credit: Denio Di Nardo
Punta dell'Acquabella (acquabella means beautiful water) is a 100 meters pebble beach at the base of a cliff, in the unspoiled nature of the Punta dell'Acquabella Natural Reserve. It can be reached walking down from the top of the cliff.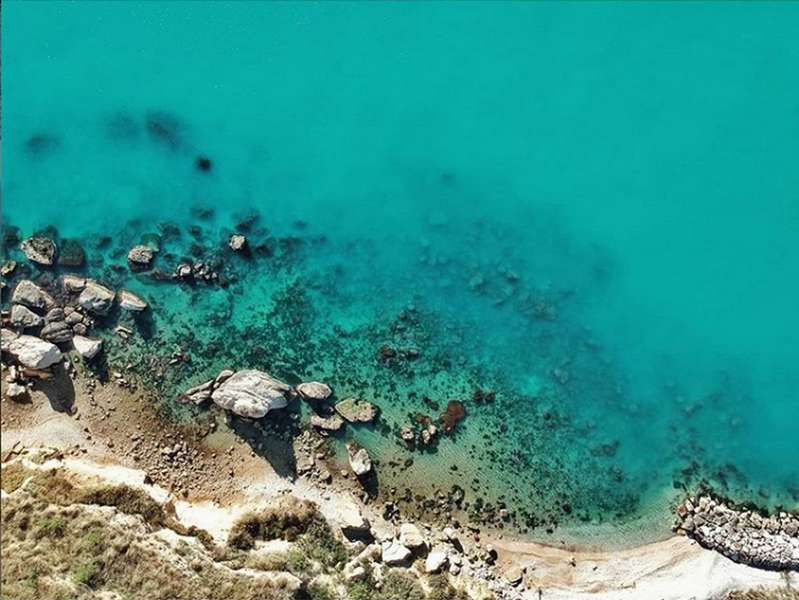 Photo credit: mattia_la_farc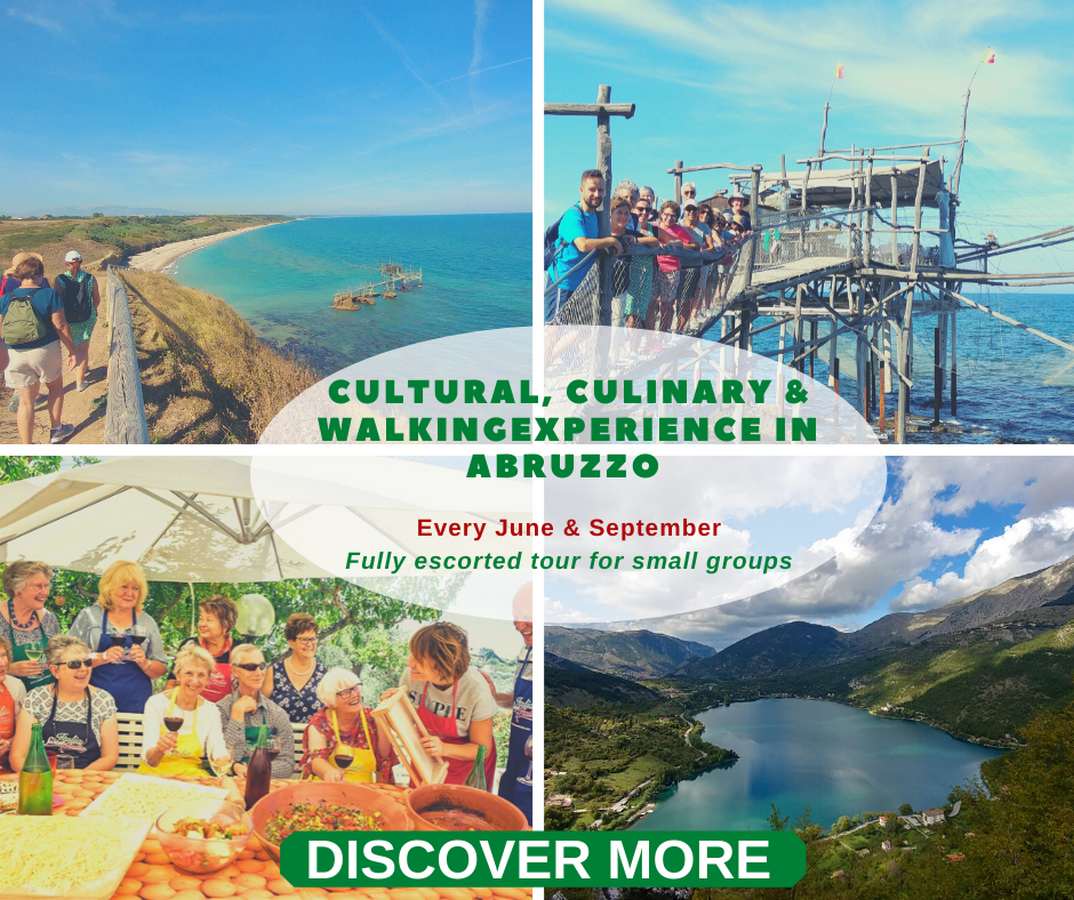 Among San Vito and Fossacesia area
Calata Turchino takes its name for the colour of the sea that merges with the sky. Here you will find rocks and pebble beaches and you can walk on the Trabocco, which still has its original structure and has not been converted into a restaurant.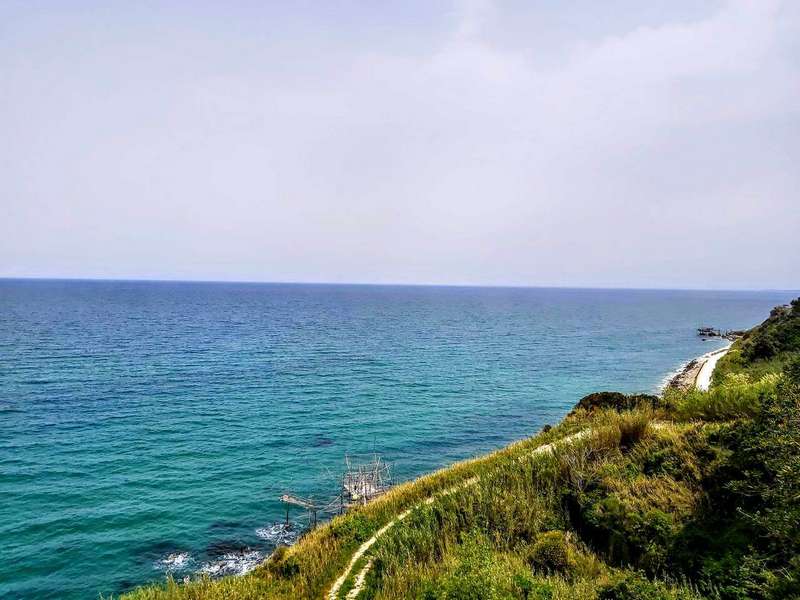 In the same area, Rocco Mancini and Valle Grotte are two pebble beaches bathed by clear waters that get deep a few meters from the shore. Fuggitella beach is known for its pebbles mixed with sand.
Photo credit: Parco Costa dei Trabocchi
Punta Tufano is another beautiful beach that surrounds our favorite trabocco, that has the same name Punta Tufano, where we organize our lunches and fishing demonstrations with Rinaldo and his wife Maria.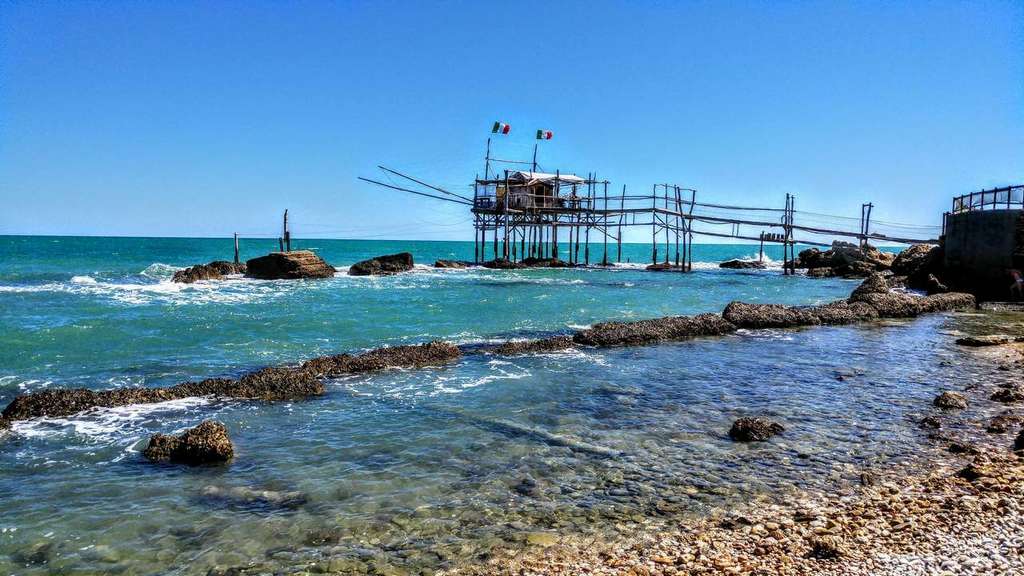 Vasto area
In the charming Vasto coast you will find the Nature Reserve of Punta Aderci, one of the most beautiful Italian beaches according to the British daily The Telegraph , National Geographic and other Italian environmental associations and magazines. Right here lies the uncontaminated pebble beach of Mottagrossa.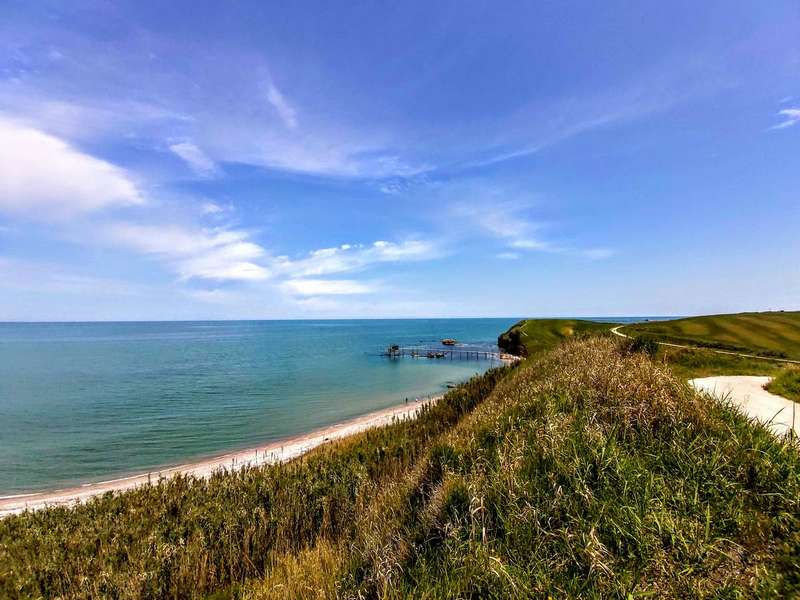 Make sure you also visit Spiaggia dei Libertini and Punta Penna, a sandy wide beach and the only one in Abruzzo (and one of  the few in Italy) where you can see the sunrise and the sunset over the sea and also admire snow-capped mountains.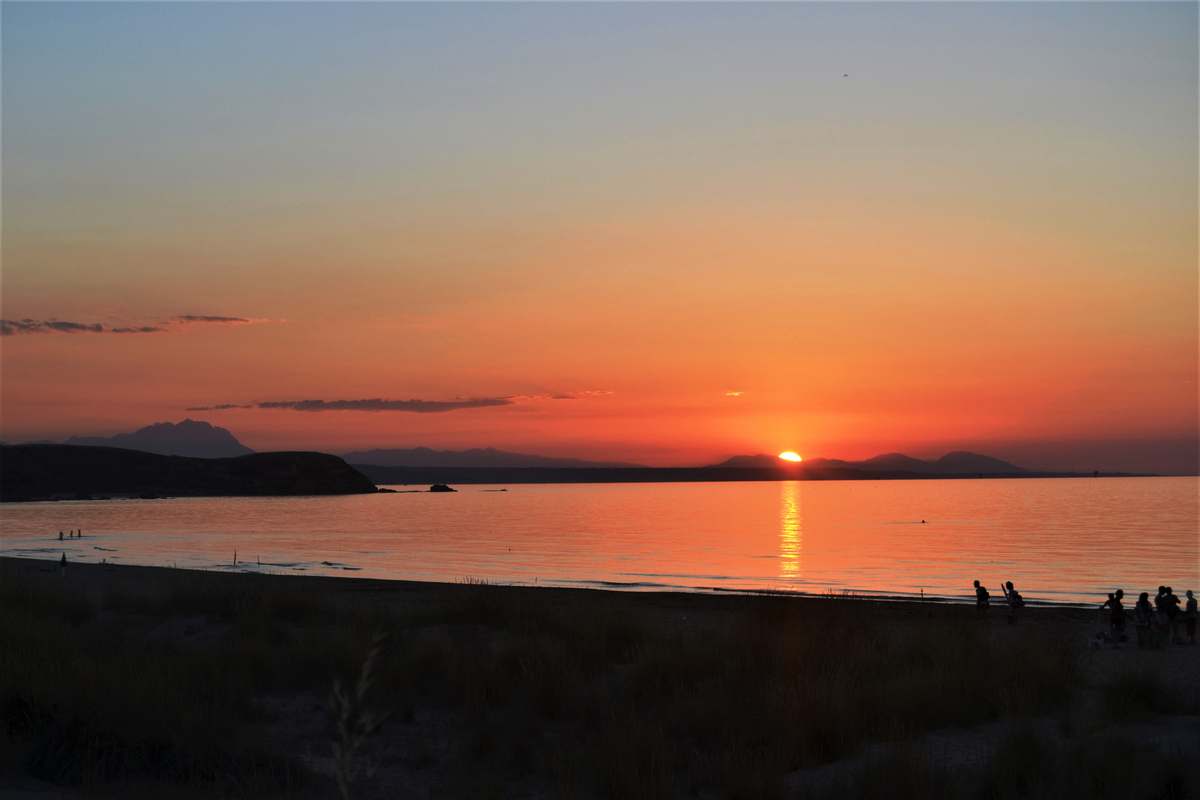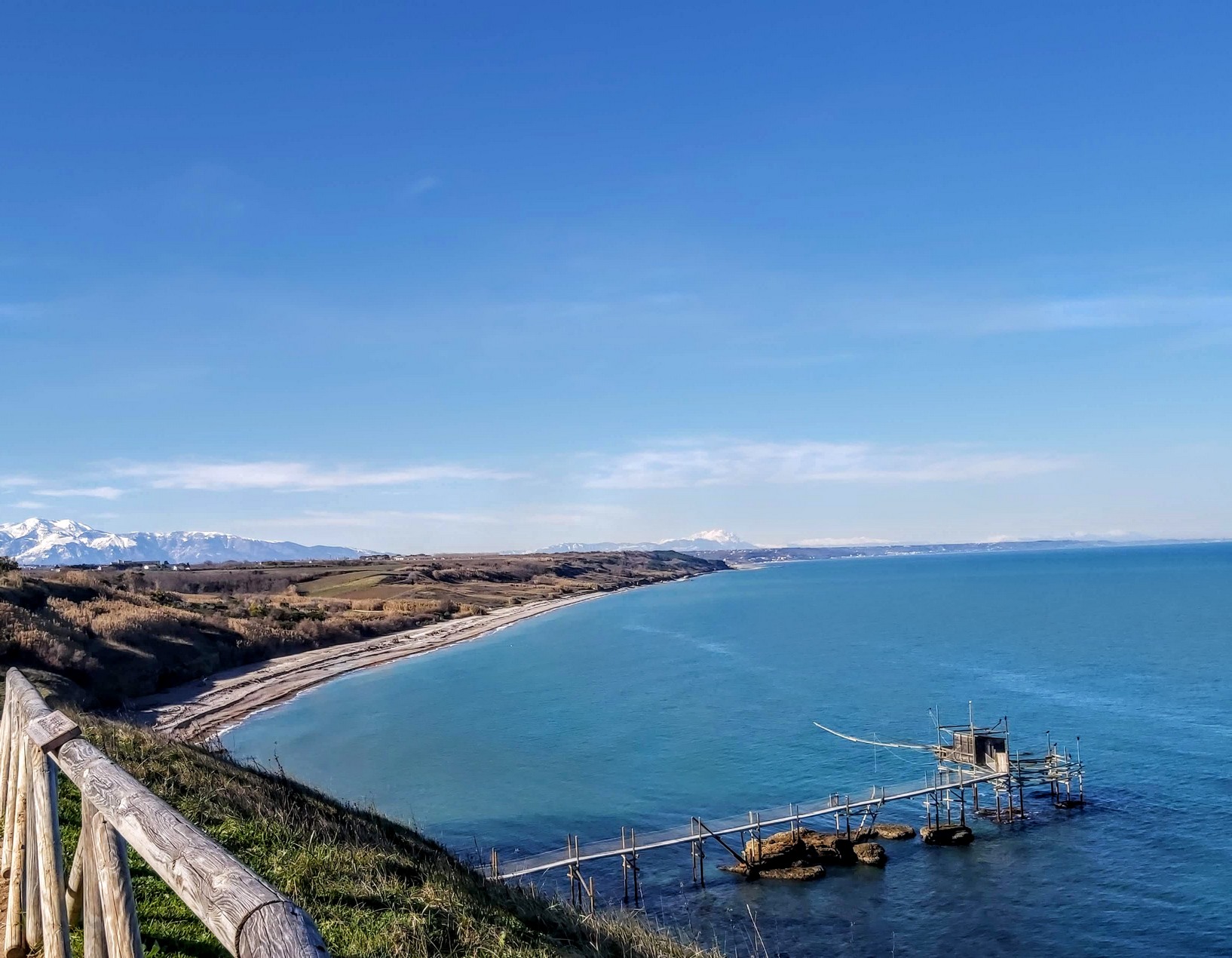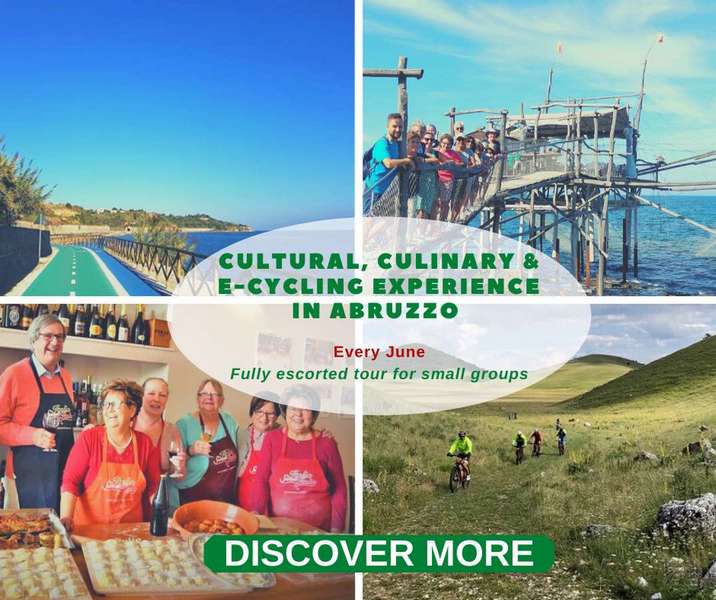 Heading south, you will reach Vignola, Canale, San Nicola, Torricella, Casarza and Trave: a sequence of beautiful pebble beaches with their own trabocchi structures.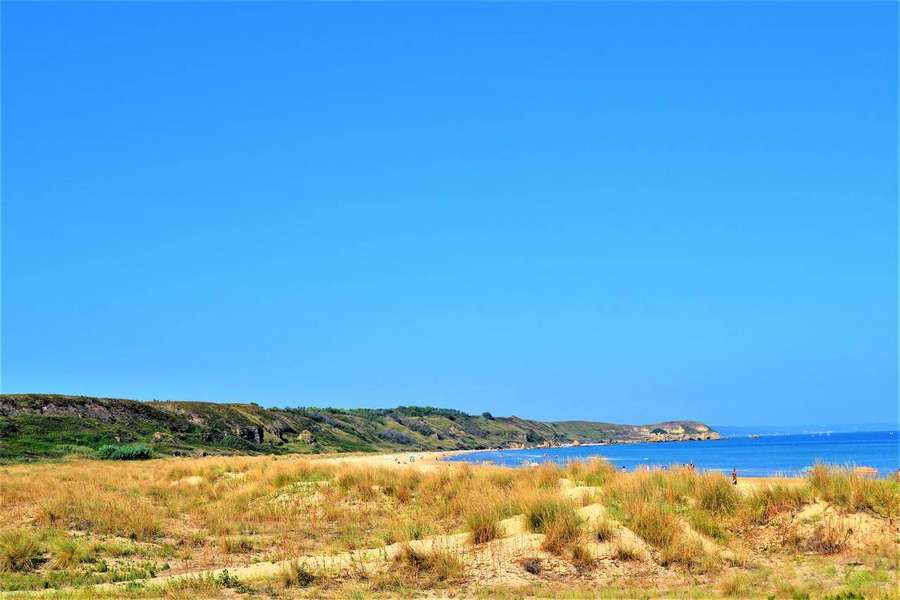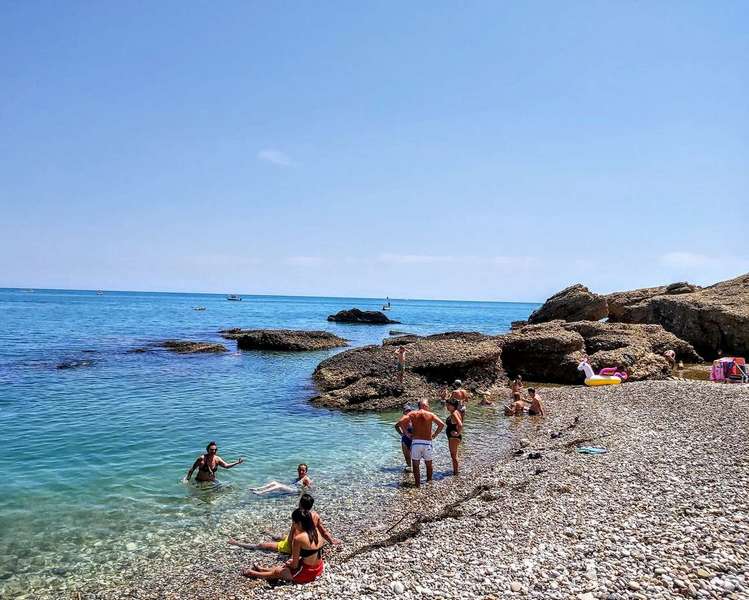 If you are looking for a seaside establishment, Vasto Marina is the place for you! It is a wide sandy beach and a well known destination for the summer holidays and it is perfect for families with children with many beach clubs and services (bars, restaurants, paddle boat  and jet ski rental, beach volley, beach soccer e football tennis).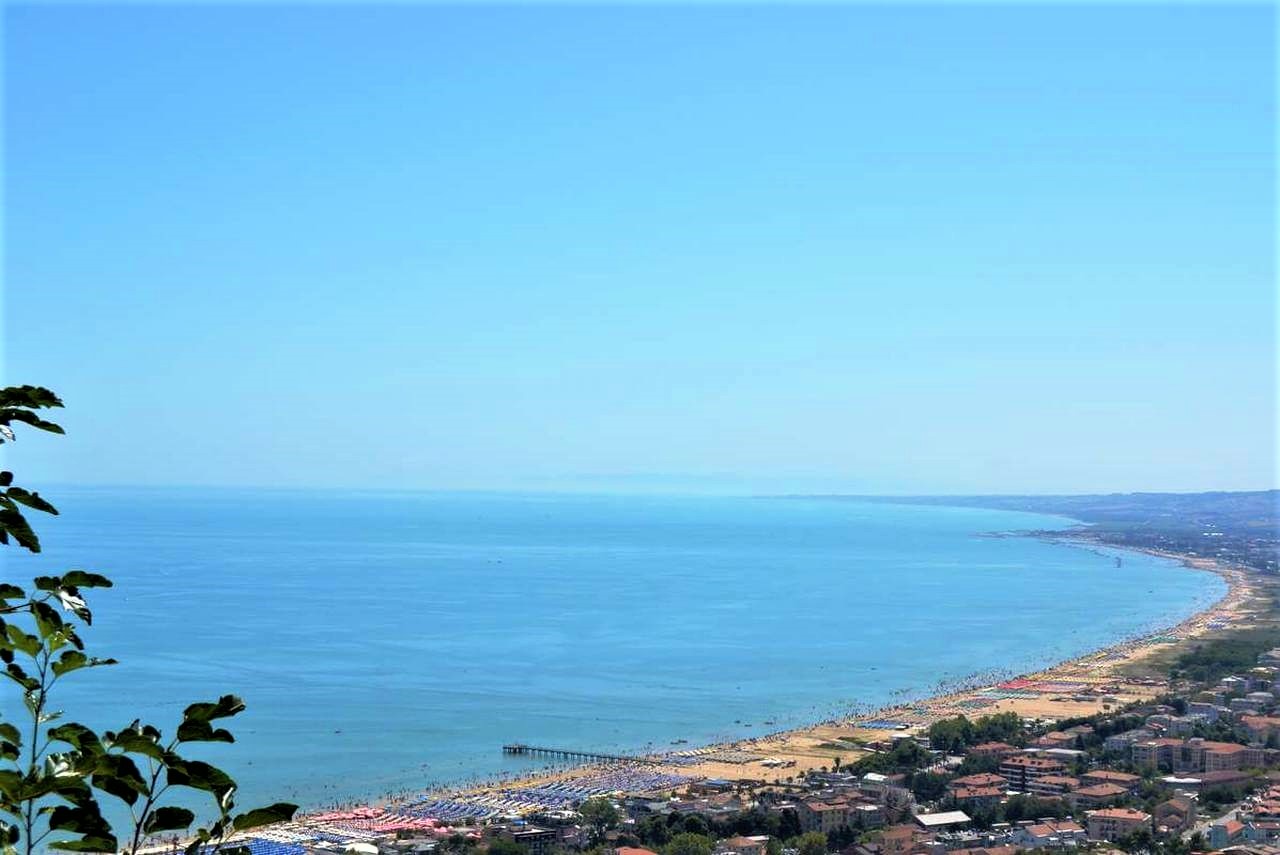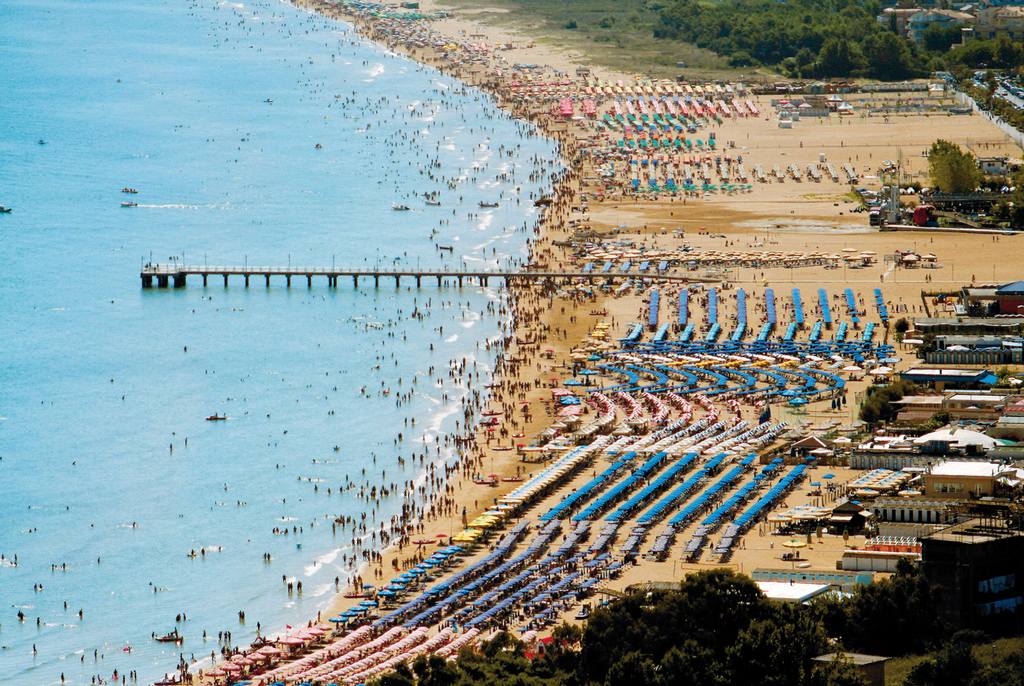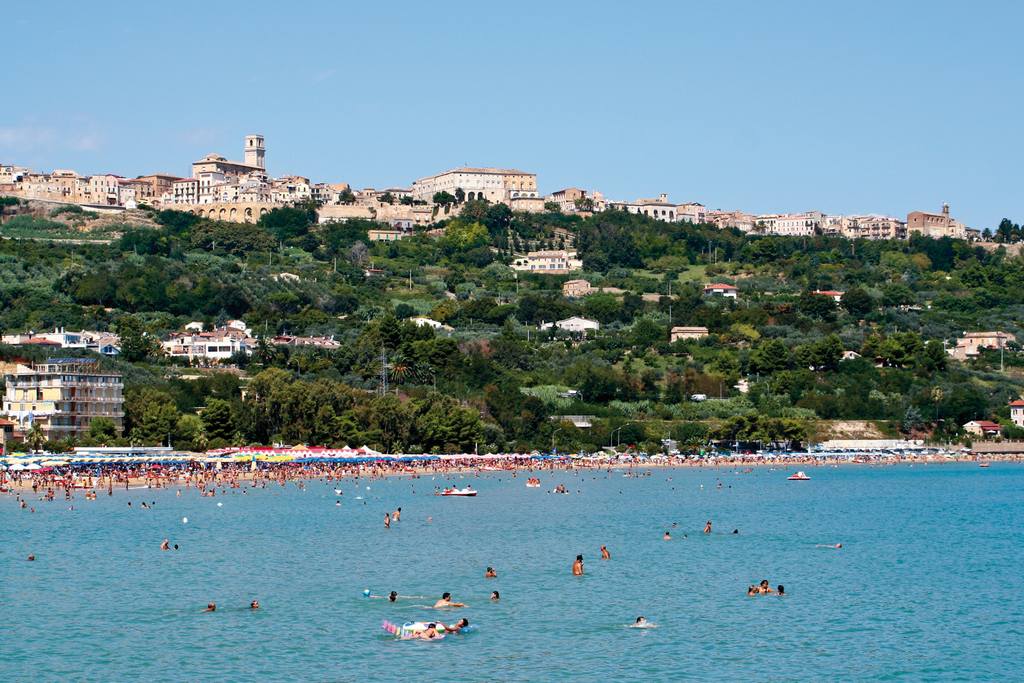 Ready to experience Abruzzo with us?
Get in touch today for more information about our region, we will help you understand what are the best options for your dream vacation! 
We have created these tours with the aim to discover together some of these relaxed beaches either by walking or cycling.
If you are looking to enjoy other experiences such as canoeing or boat trips, have a look at our tailor-made tours!
And if you're not quite ready to make an enquiry, sign up for our free email course to learn everything you need to know about planning a tour of Abruzzo and Puglia.