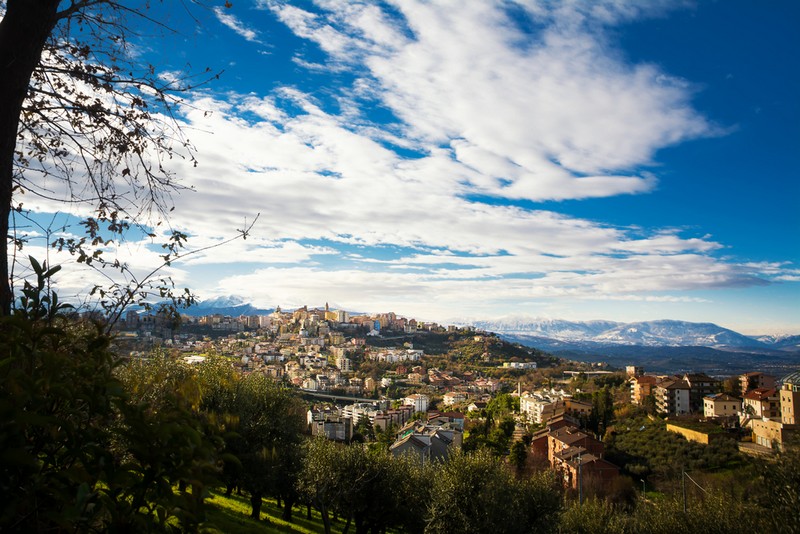 Chieti, is a city located in the Abruzzo region of Italy.
It has a population of about 50,000 and is the capital of the province of Chieti.
It is located about 15 kilometers west of the city of Pescara on the Adriatic coast.
Chieti's altitude is about 330 meters (1,081 feet)  above sea level.
The city lies at the foot of the Maiella Massif, a mountain range that is part of the Majella National Park, and a few kilometers from the Abruzzo, Lazio, and Molise National Park.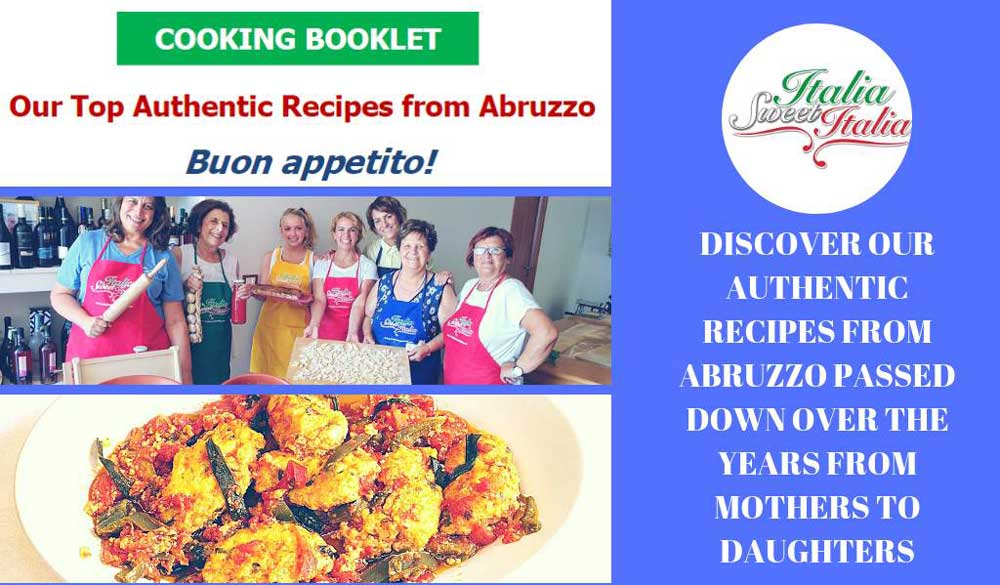 There are several tourist attractions in Chieti, including the National Archaeological Museum of Abruzzo, which houses a large collection of archaeological finds from the region, including ceramics, coins, mosaics, and statues.
In addition, the city is famous for its historic architecture, with numerous ancient buildings and churches, such as the Cathedral of San Giustino built in the 12th century in the Romanesque style, the Church of San Francesco d'Assisi al Corso, which houses a fresco by Tintoretto, and the Marrucino Theater, built in 1818 in the neoclassical style.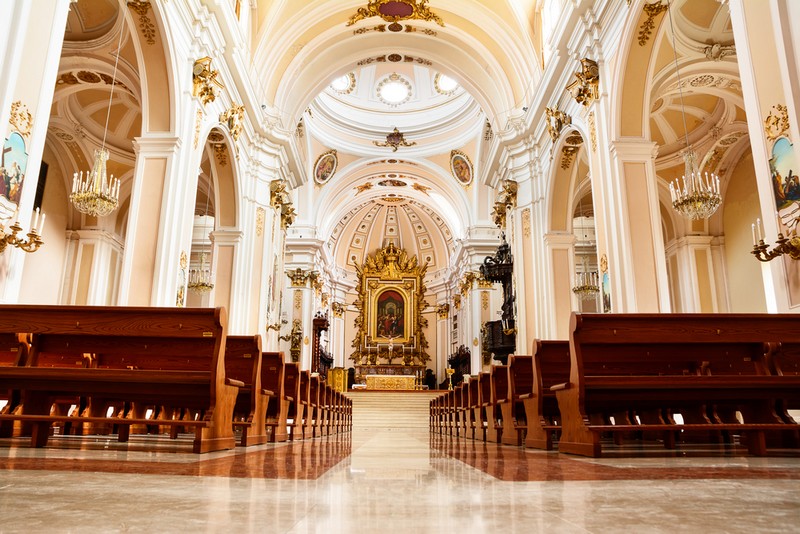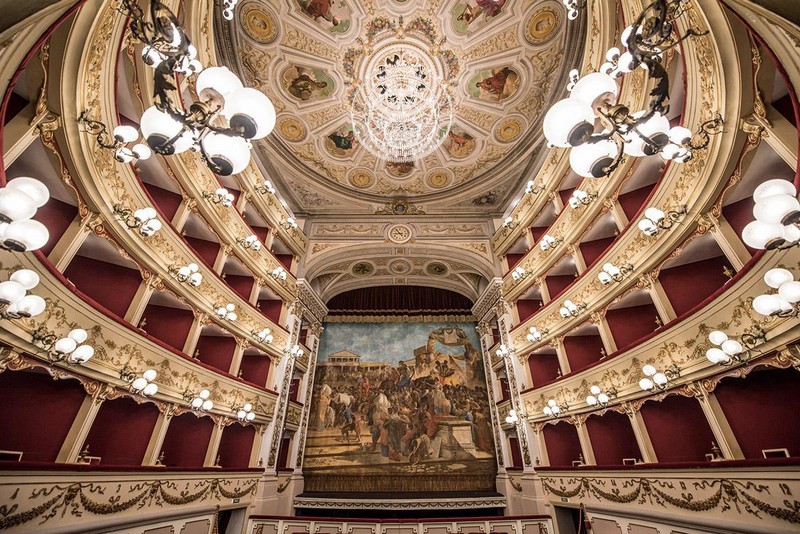 As for activities to do on vacation, Chieti offers several options, including hiking and biking in the nearby Maiella Mountains;  visits to local wine cellars to taste Abruzzo wines, such as Montepulciano d'Abruzzo, a red wine produced in the region;  and beach trips to Pescara or the surrounding coastal towns.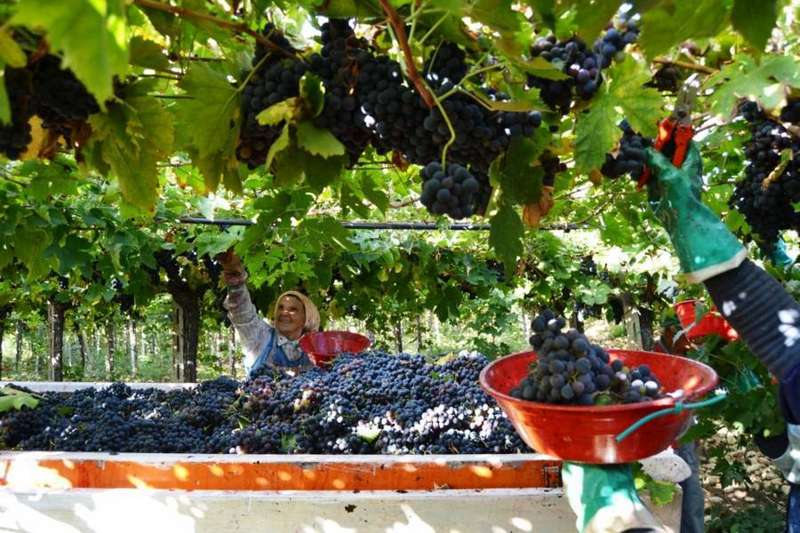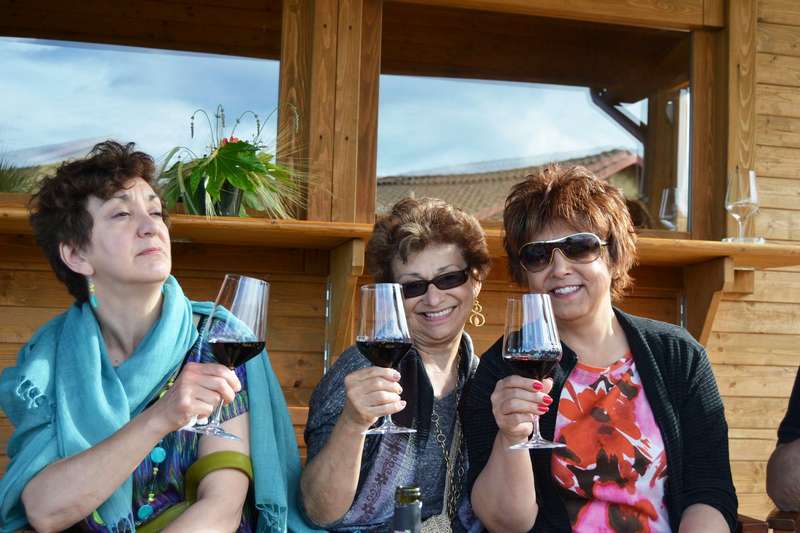 As far as local cuisine is concerned, there are numerous typical Abruzzo dishes that can be enjoyed in Chieti, such as pasta alla chitarra, arrosticini (skewers of sheep meat) and local cheeses, such as Pecorino abruzzese, a hard, flavorful cheese.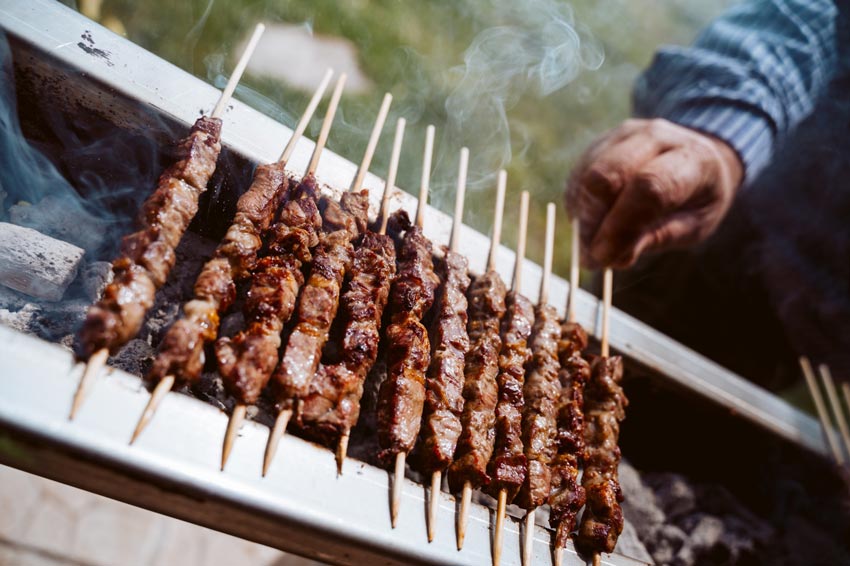 Chieti's climate is Mediterranean, with mild winters and warm summers.
Average winter temperatures are about 50-60°F (10-15°C), while average summer temperatures are about 80-85°F (27-29°C).
Ready to travel to Abruzzo, Italy?
Get in touch today for more information about our tour. We are ready to help you choose the best options for your dream vacation! 
And if you're not quite ready to make an inquiry, sign up for our free email course to learn everything you need to know about planning a tour of Abruzzo.