The province of Teramo is located in the northern part of Abruzzo, among the Adriatic Sea and the Apennines mountains.
Its exceptional geographic position combines the charm of the coastline with the grandeur of the mountainous hinterland.
The altitude varies significantly, from small hillside villages to mountain peaks exceeding 2,000 meters ( approximately 6,561 feet).
The province has a population of approximately 300,000 inhabitants, spread across 47 municipalities, and its capital is Teramo, a captivating city known for its well-preserved historic center where you can stroll among ancient palaces, welcoming squares, and historic churches.
The Teramo Cathedral is a landmark not to be missed.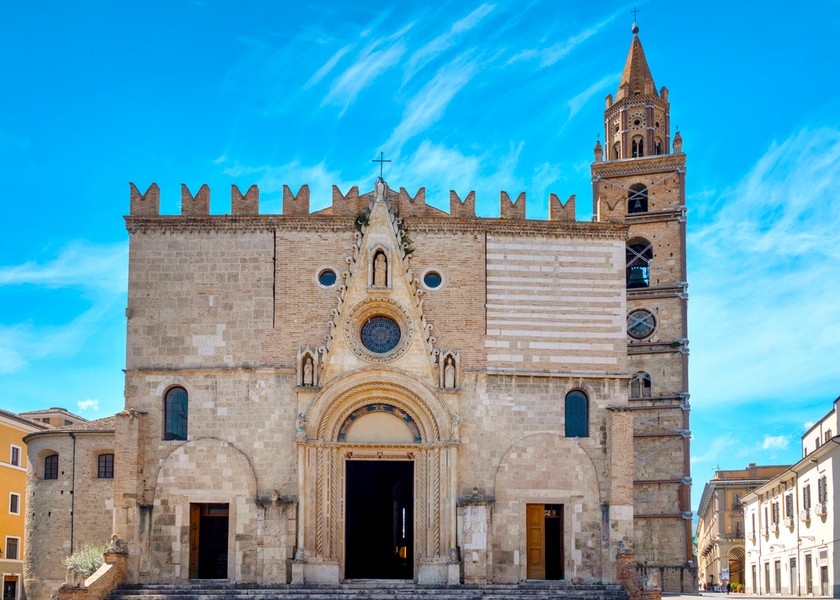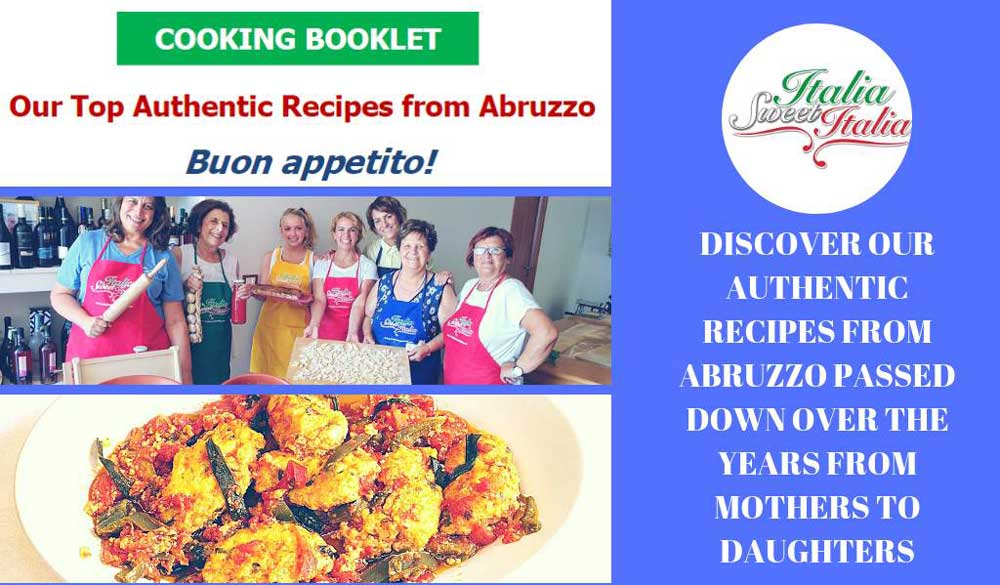 The province of Teramo offers a wide range of attractions to visit, including enchanting medieval villages such as Civitella del Tronto, Campli, Atri, and Castelli, famous for its ceramics production.
There are also mountains and parks, such as the Gran Sasso and Monti della Laga National Park.
Mountain hikes, scenic walks, and wildlife observation are just some of the activities you can enjoy here.
The Adriatic coast boasts fine sandy beaches, archaeological sites, and museums, finally, are others attractions to visit.
The province of Teramo is renowned for its traditional cuisine, which is based on high-quality local products.
Typical dishes include "scrippelle 'mbusse" (a type of savory crepe), "timballo teramano" (a baked pasta dish), "virtù teramane" (a mix of vegetables, meat, and pasta), "pasta alla chitarra" (pasta with small meatballs), local cheeses and wines, and seafood dishes.
The climate in the province of Teramo is typically Mediterranean.
Summer temperatures range from 75°F to 85°F (24°C-29°C), while in winter, you can expect temperatures between 40°F and 50°F (4°C-10°C). Spring and autumn provide ideal conditions for hiking and outdoor activities.
In conclusion, the province of Teramo is a perfect destination for travelers who want to discover the real Italy, away from the tourist crowds.
With its rich history, delightful cuisine, and breathtaking natural beauty, the province of Teramo offers an authentic experience that your ideal guests will never forget.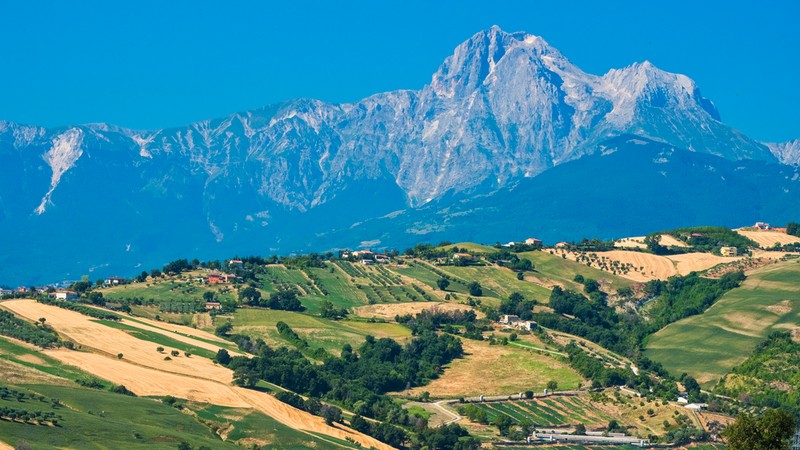 Ready to travel to Abruzzo, Italy?
Get in touch today for more information about our tour. We are ready to help you choose the best options for your dream vacation! 
And if you're not quite ready to make an inquiry, sign up for our free email course to learn everything you need to know about planning a tour of Abruzzo.