1. THE FORTRESS OF ROCCA CALASCIO
an ancient castle with a magical atmosphere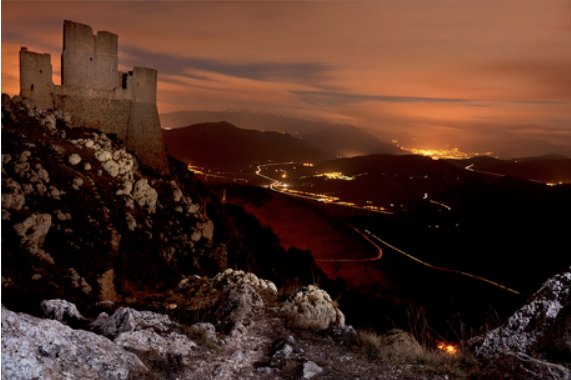 From the top of Rocca Calascio – 1460 meters above the sea – there are breathtaking views. With clear weather you can see for miles around:  Campo Imperatore, the Navelli plain and the majestic Gran Sasso Mountains. The absolute silence, the immensity of the surroundings and the mountains create a magical atmosphere between reality, fantasy and imagination.
2. NATURAL RESERVE OF PUNTA ADERCI
A wild paradise for those who love Nature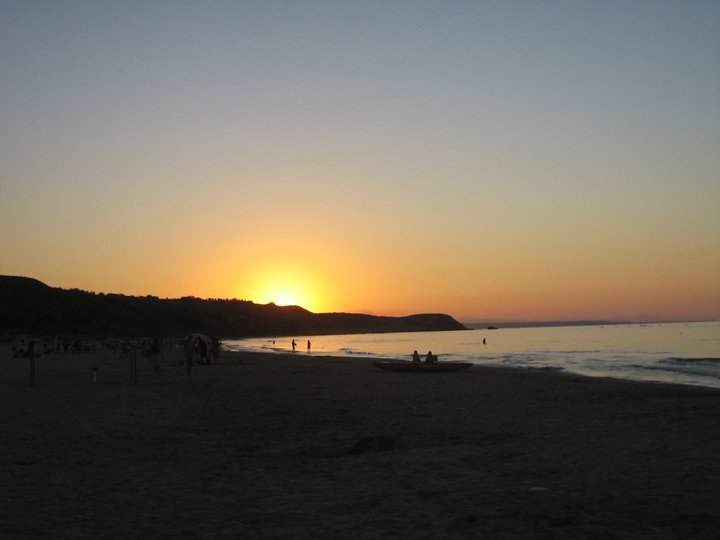 We suggest a kiss at dusk from the top of the sheer cliff rising majestically above the Adriatic sea.
Punta Aderci Regional Nature Reserve in Vasto has some of the most beautiful and interesting coastline in Abruzzo with gold sandy beaches, high reefs and cliffs, dune barriers and maquis shrubland. The sunset light reveal the the mountain ridges of the three national parks: the la Majella, the Gran Sasso-Laga and the Monti Sibillini. From the beach of Punta Aderci you may even sometimes see Stenella dolphins in the distance…
3. SCANNO LAKE
a breathtaking heart-shape lake with deep blue waters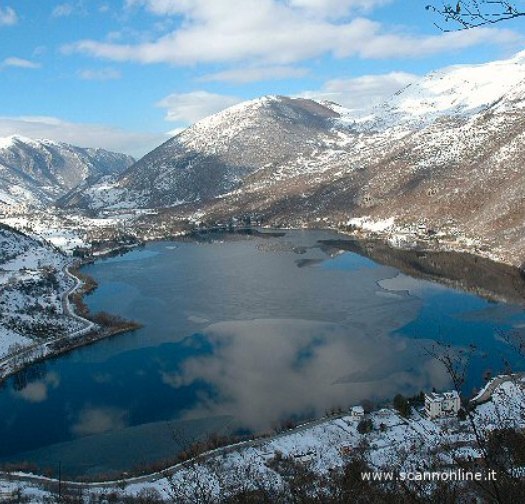 Close to the lake there is Scanno, an atmospheric ancient stone town in the middle of the green lush Sagittarius Valley, inside the Abruzzo National Park. According to the legend, Scanno and its lake were created by the fight between a white witch, Signora Angiolina, and a wizard who lived in the Valley (to read more about this legend visit www.lifeinabruzzo.com/skirting-scanno/ )
4. LOGGIA AMBLING
a promenade overlooking the magnificent Gold gulf of Vasto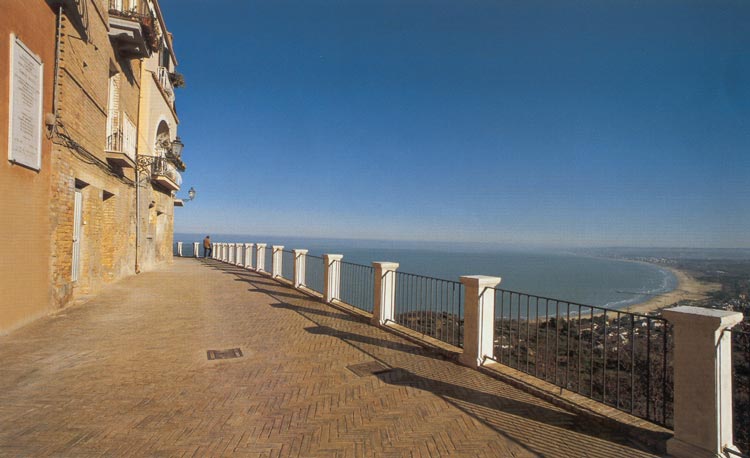 Vasto is an unspoilt corner of the Adriatic coast in southern Abruzzo. According to the tradition, the town was founded by Diomedes, the Greek hero . The earliest archaeological relics date back to 1300 BC.
The town has numerous attractions including St. Joseph's Cathedral, which dates from the Xlll century, the church of Maria Santissima del Carmine, the D'Avalos palace and its attractive Neapolitan-style garden, the Caldoresco Castle that dominates the coastline, all surrounded by long sandy beaches and vineyards.
5.  THE TRABOCCHI COAST
intriguing fishing huts suspended between land and water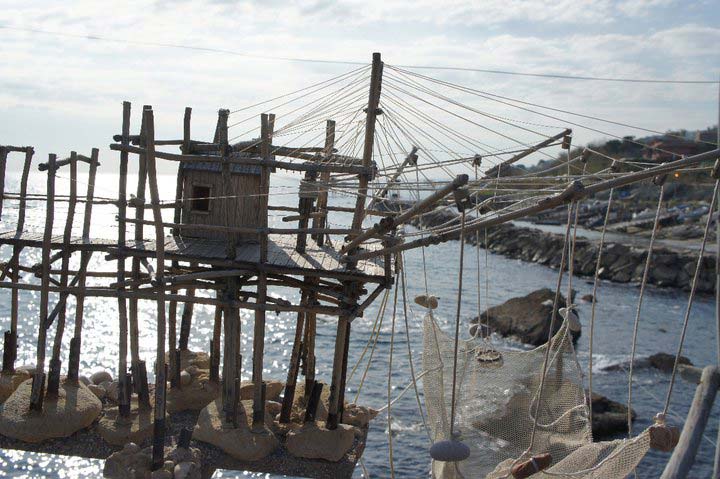 The first Trabocchi were built more than 200 years old and originally were used as a unique method of fishing from the land. The trabocchi have become a symbol of the history and culture of Abruzzo. The famous Italian poet Gabriele D'Annunzio describe a trabocco like 'A strange fishing machine all made of boards and beams, like a giant spider.'
Some of the Trabocchi along the Chieti coastline are now fish restaurants, perfect for a dinner by candlelight!
Buon San Valentino!  Happy Valentine's day!